Oops! Looks like your browser is out of date. Is this page displaying correctly? If not, try upgrading your browser or use a different one.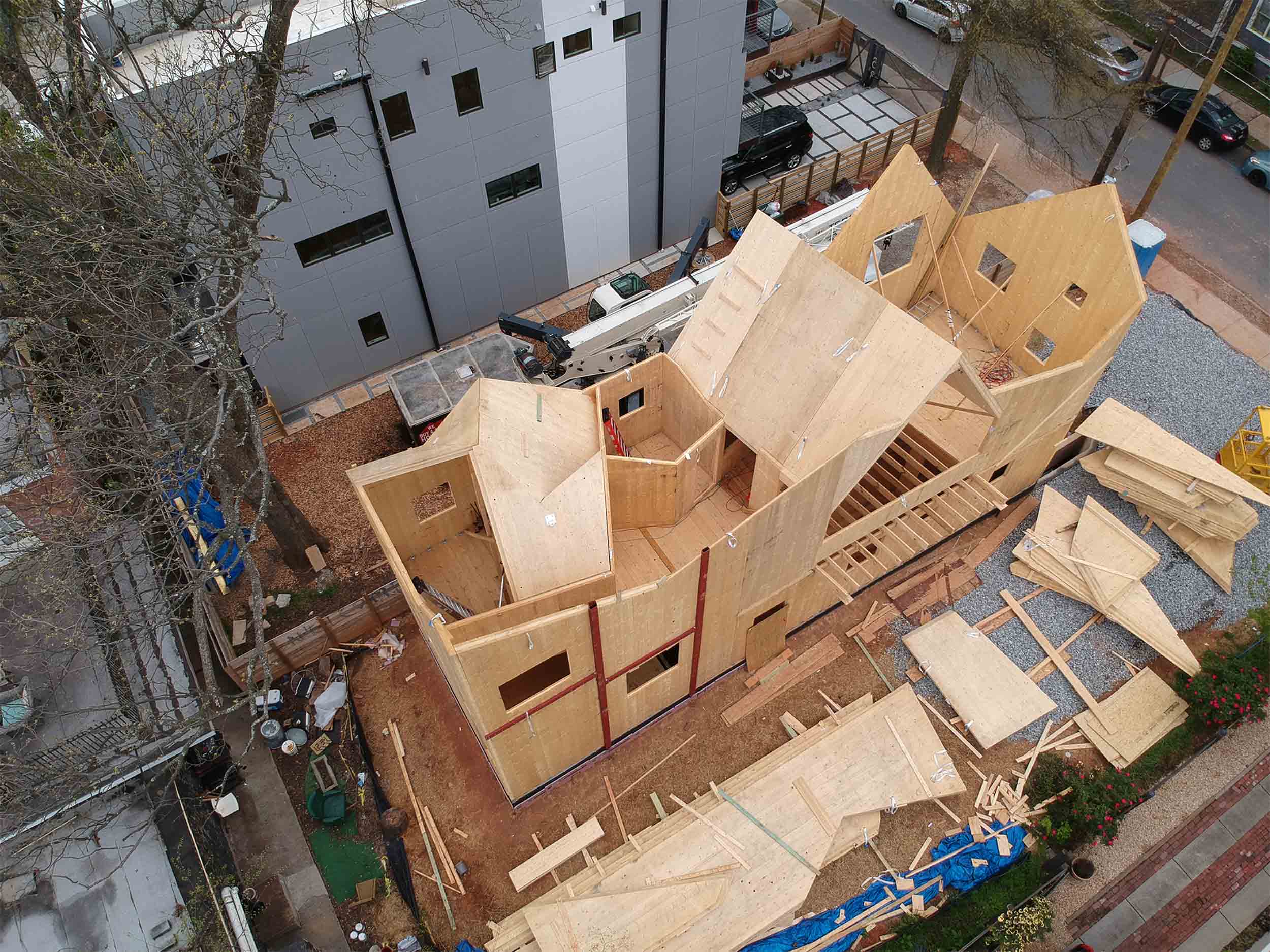 Haus Gables.
Designed for and by Jennifer Bonner, director of MALL architects, Haus Gables is a cross-laminated timber (CLT) home in Atlanta, USA. The 204 m² home is one of only two residences currently in the USA made of CLT.
Comprised of CLT, this two-storey, two-bed home is an architectural and structural gem.
Architect
Jennifer Bonner (MALL)
Project Value
confidential
Six gable roofs combine to create a single roof, which in turn establishes the rooms of this unique building – the roof plan defines the rooms, catwalks and double height in the interior, whilst aligning to ridges and valleys of the roof overhead.
The exterior and interior walls are comprised of solid CLT panels, as well as the floors and roofs as well. Whilst it's a common material used across the rest of the world, it is new and burgeoning in the US. Described as 'structurally inventive' by Jennifer Bonner, the use of CLT opens up a solid house which is free from rigid, stick frame construction methods. For the structure, folded plate systems are given a new life, with contemporary material and analysis methods.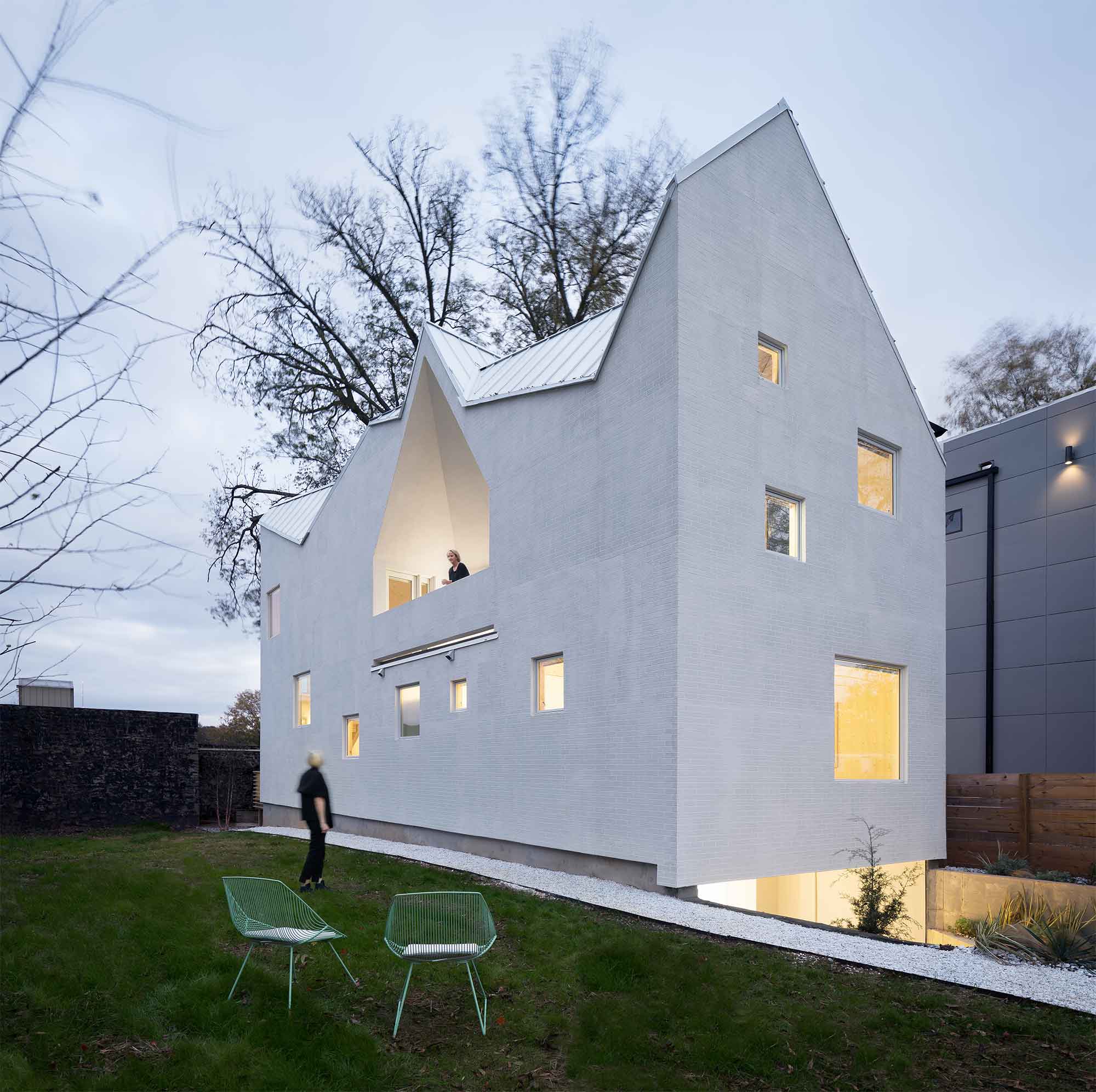 Haus Gables was assembled over fourteen days, with the custom-cut CLT structure hoisted into their place and worked on on-site. The 87 panels, bolted together with foot-long screws, were around 9.5 inches thick and 34 feet long. The varying geometry of the ceiling lends a stunning uniqueness to the house – wherein some sections it appears jagged in parts and in other locations it flattens completely.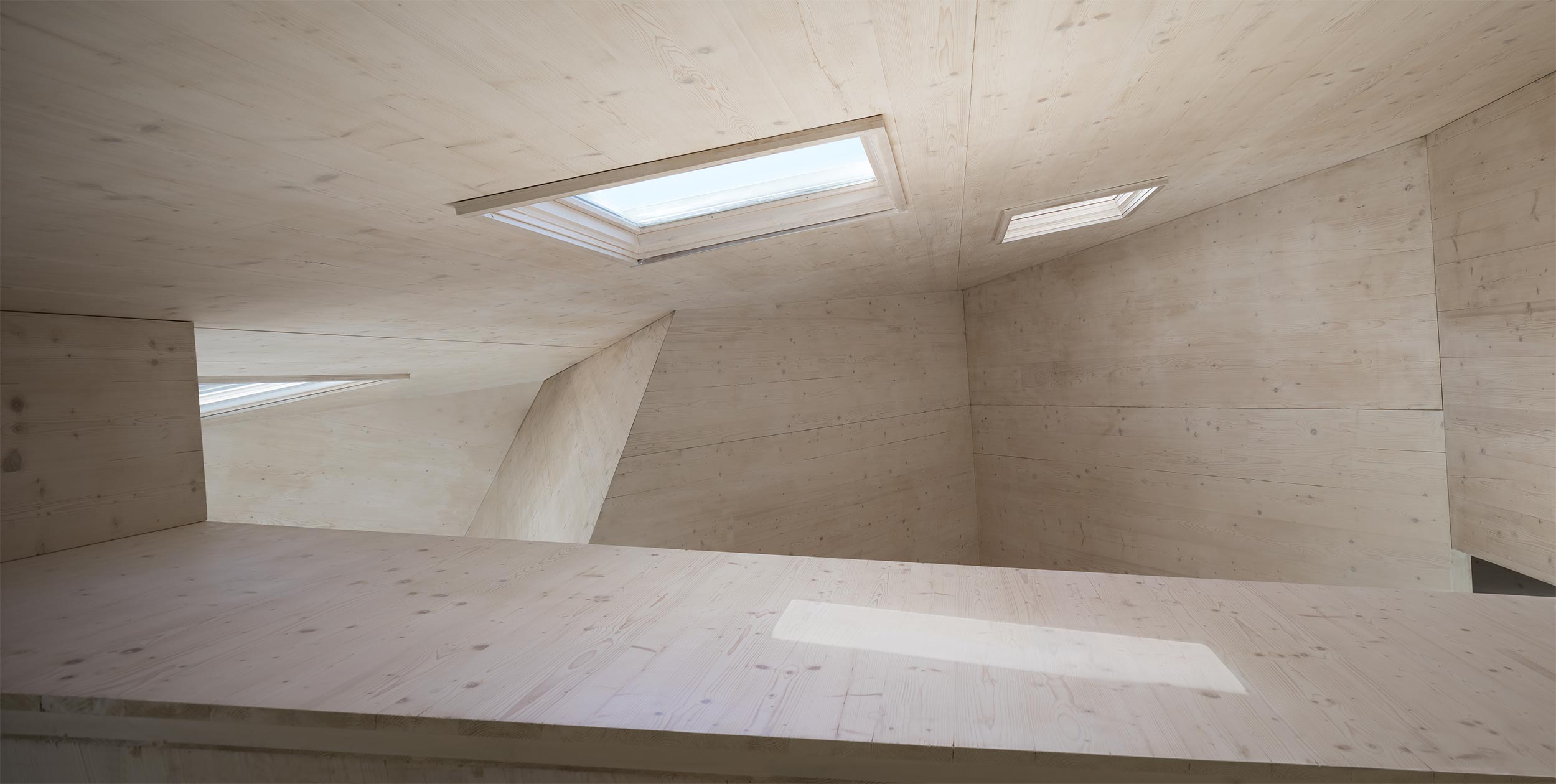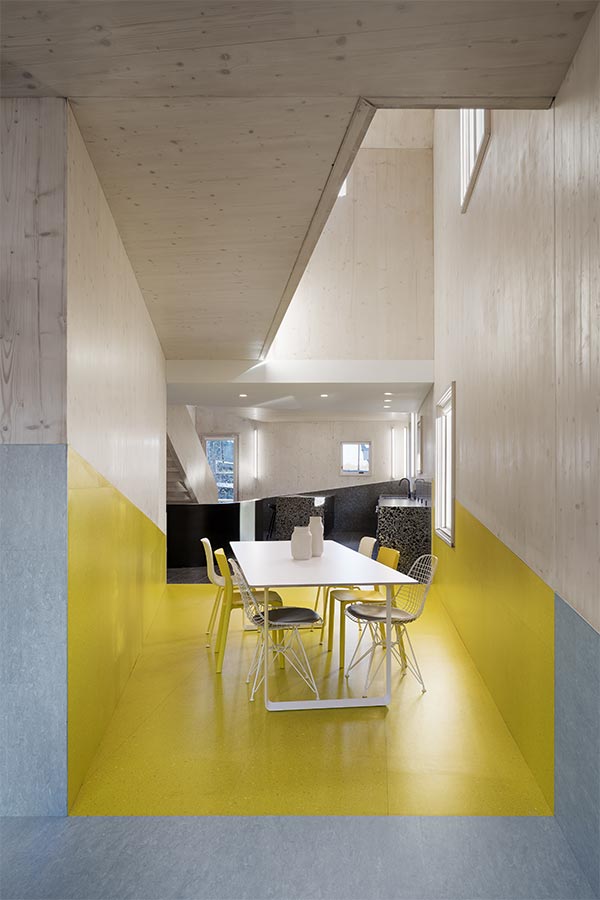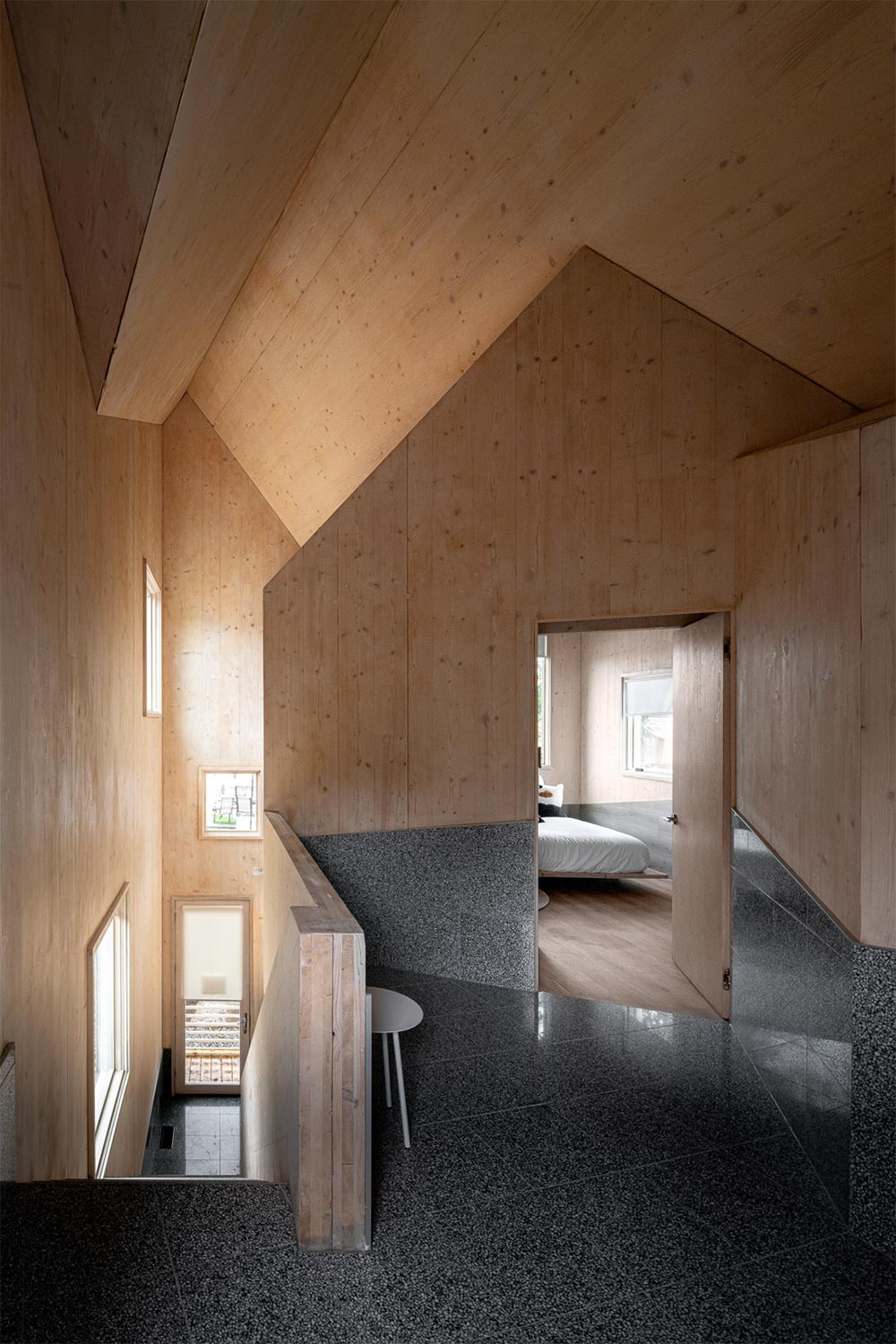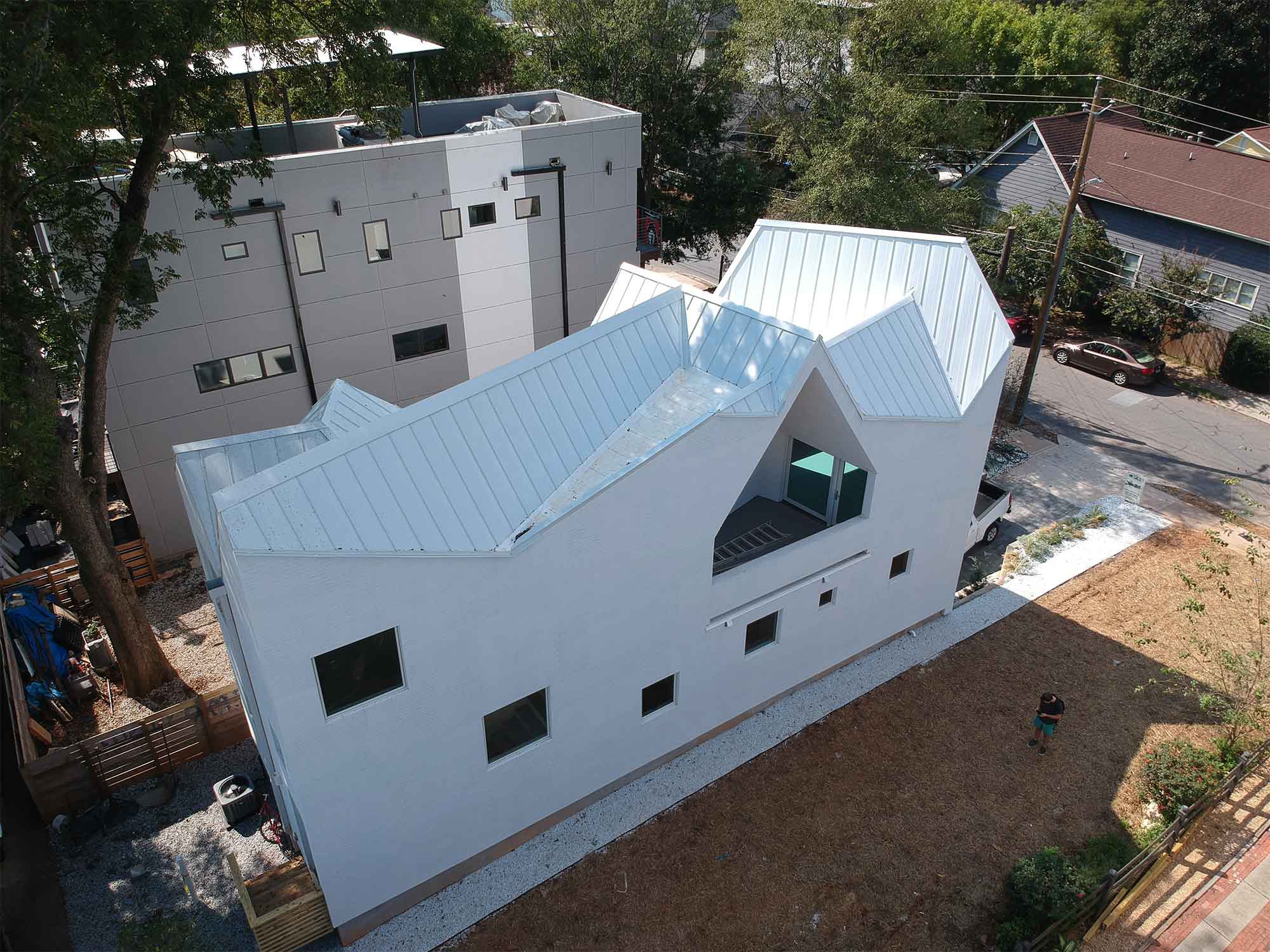 © Courtesy of Jennifer Bonner