Oops! Looks like your browser is out of date. Is this page displaying correctly? If not, try upgrading your browser or use a different one.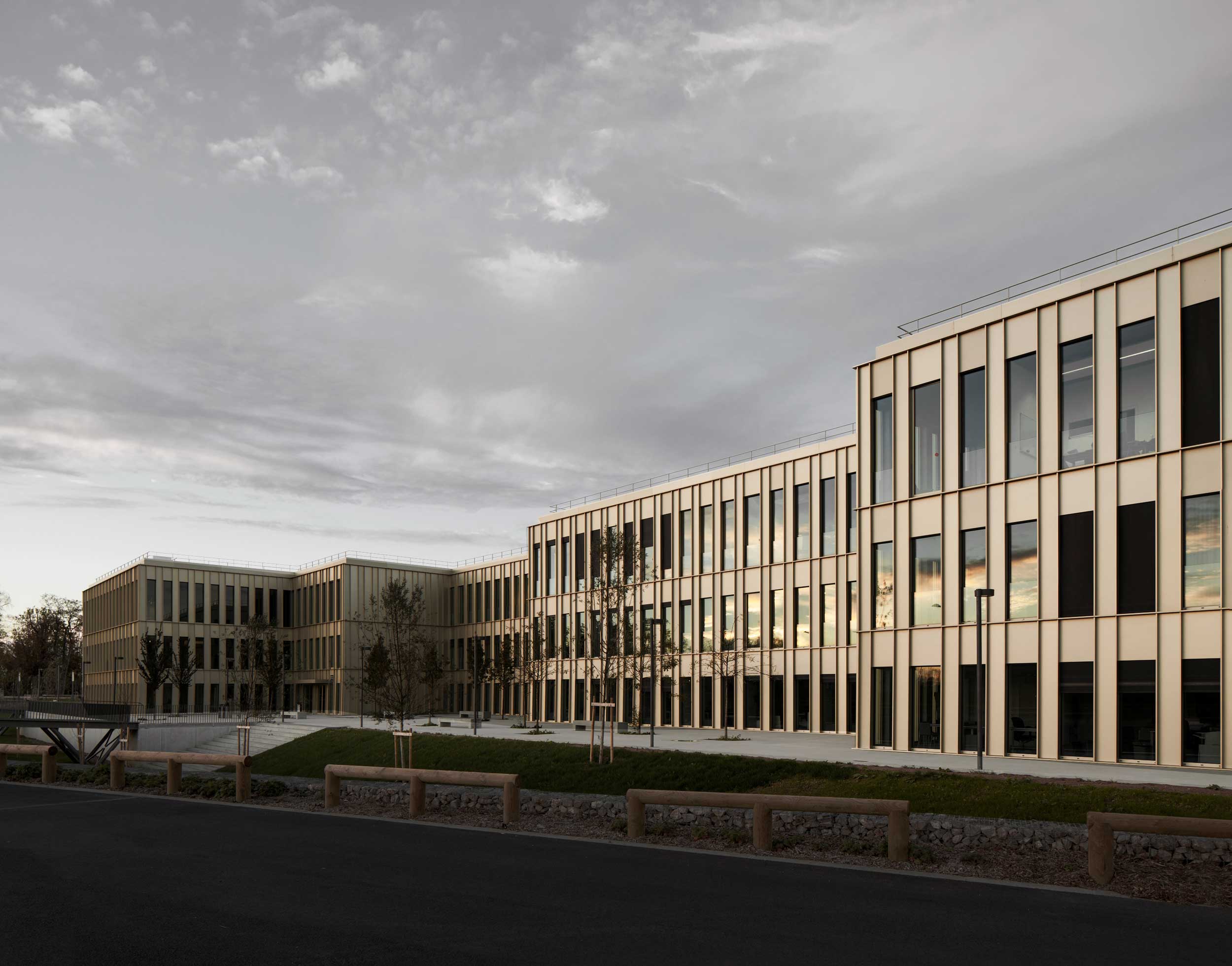 HEC Business School.
With the golden fins of its anodised aluminium cladding, this three-storey structure for the HEC Business School's MBA Programme in the suburbs of Paris blends in with its spacious surrounds, looking out over countryside in one direction, and a well-structured campus in the other.
A concrete-framed university building near Paris with elegant aluminium cladding
Location
Jouy-en-Josas, France
Client
HEC Business School, Chamber of Commerce Paris
Architect
David Chipperfield Architects
Project Value
£ 13 million
We collaborated with David Chipperfield Architects on this competition-winning building, almost 140 m in length, which combined a high-density ground floor slab with more flexible, open-plan layouts on the floors above. The layout is broken up into a series of stepped blocks which integrate more naturally with the surrounding buildings and provide a series of enclosed courtyard spaces. Overall the building offers 9,500 m² of administration and lecture space.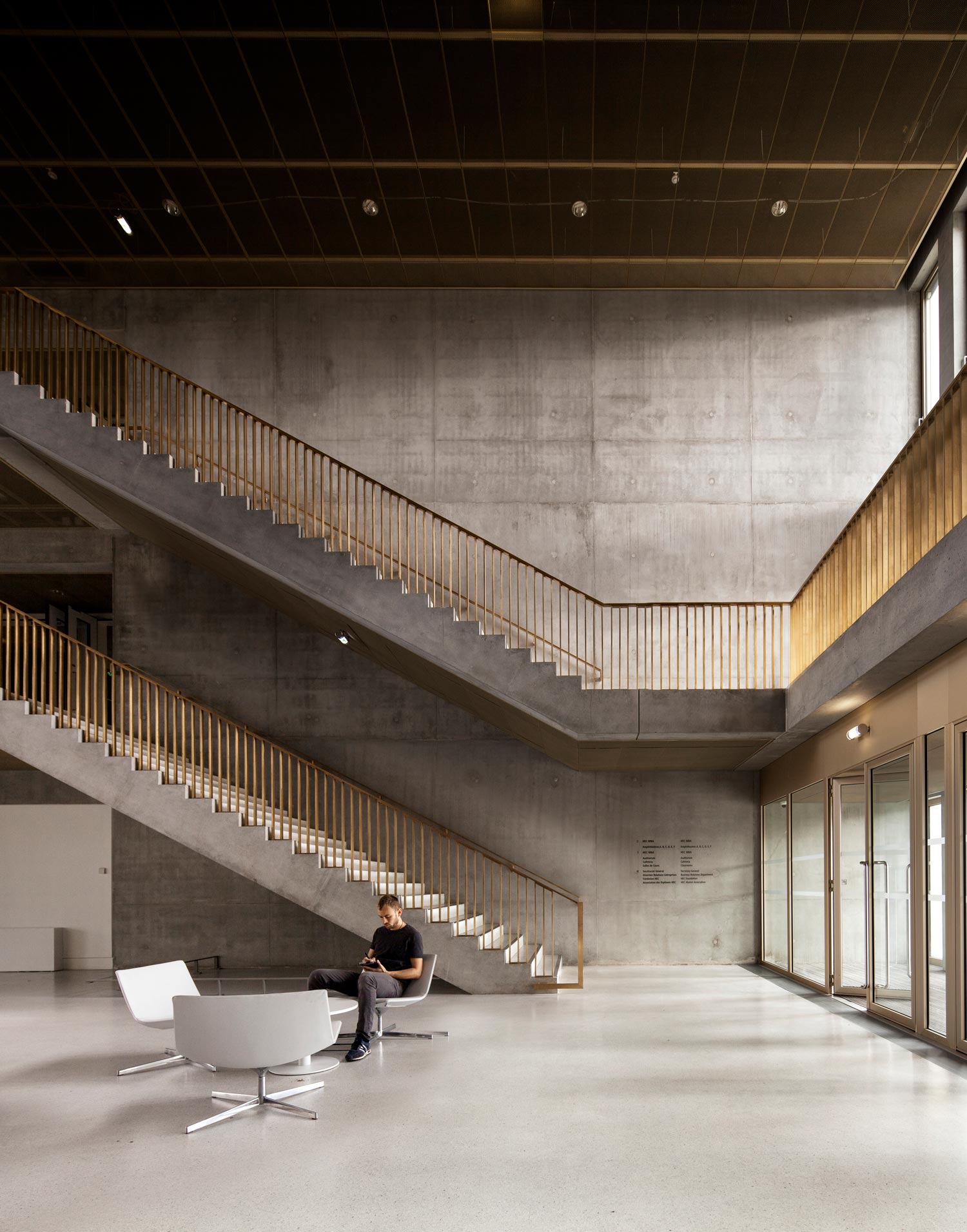 In terms of materials we opted for concrete for a number of reasons. Contextually, the level of skill and quality with concrete in the French construction industry is high, so there was confidence in producing large areas of exposed structure. By using precast floors we reduced the programme and the number of trades on site, and the material's naturally high thermal mass is able to regulate the building's temperature.
We worked within the limitations of the approved footprint and structure to provide an appropriate internal layout: the cellular layout of the column and grid structure at ground floor lent itself to smaller, private offices for administrators and lecturers, whereas the lighter structure of the floors above were more appropriate for larger classrooms and lecture theatres. At a lower level the spans between columns were around 8-9 m, and flat slabs leave clear soffits for service distribution. Greater spans at roof level resulted in larger beams, but these were accommodated due to the increase in height of the structure's upper storeys.