Oops! Looks like your browser is out of date. Is this page displaying correctly? If not, try upgrading your browser or use a different one.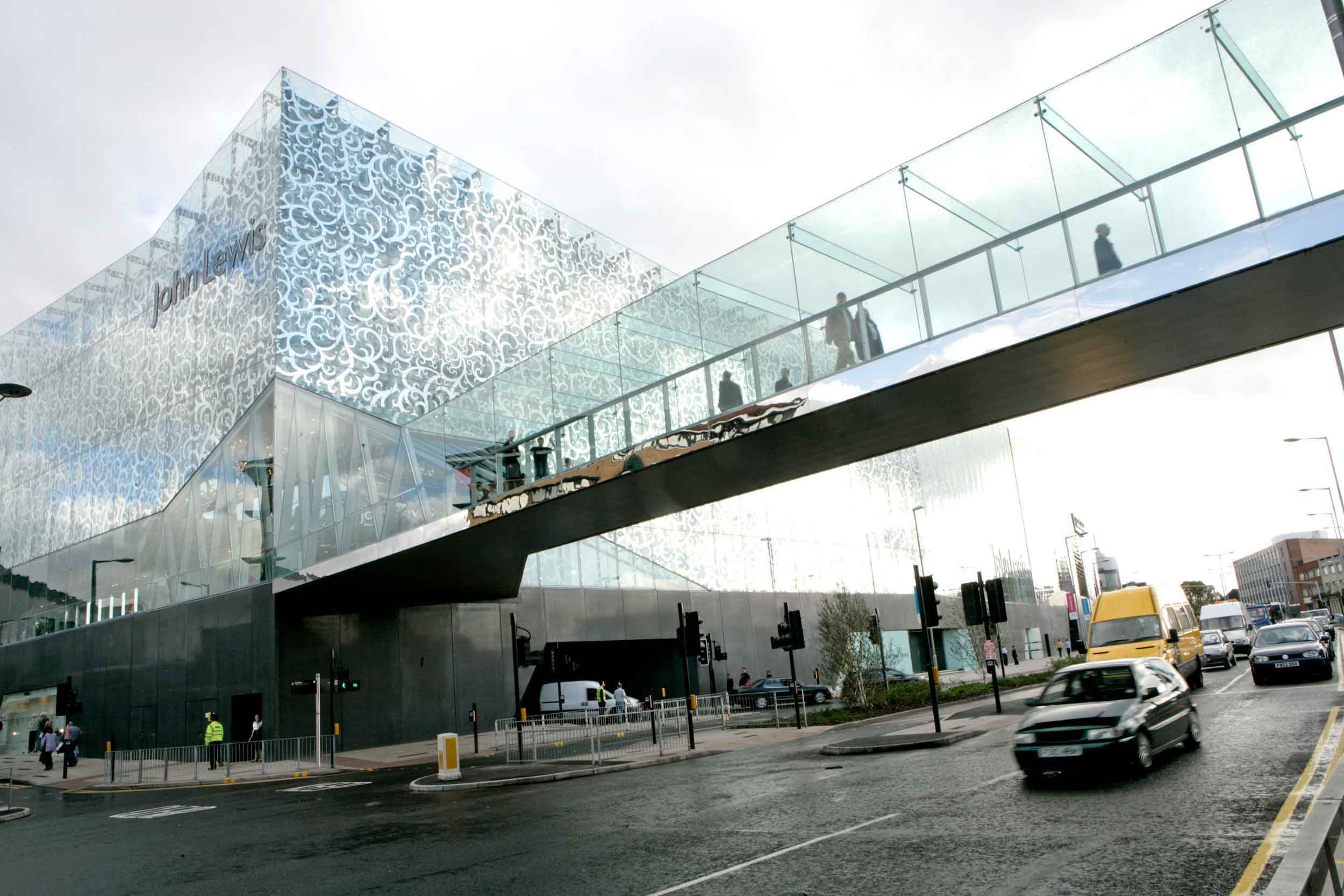 Highcross.
FOA's competition-winning design for a John Lewis store with innovative patterned cladding, twelve-screen cinema and footbridge spanning across a six-lane road brought together three structures with very different needs; all within a tight programme that saw the extension and redevelopment of an existing shopping centre in Leicester's city centre.
Retail complex with patterned glass façade and stainless steel-clad cinema
Client
Hammerson plc, John Lewis Partnership
Architect
Foreign Office Architects
Project Value
£ 38 million
The first major challenge was the presence of medieval and Roman remains below. We considered reusing existing piles but concluded that this may cause more damage. Instead, we proposed new piles, but under a watching archaeological brief in sensitive areas. Due to the delays this may have caused, we advised that these areas be set as early as possible in the programme.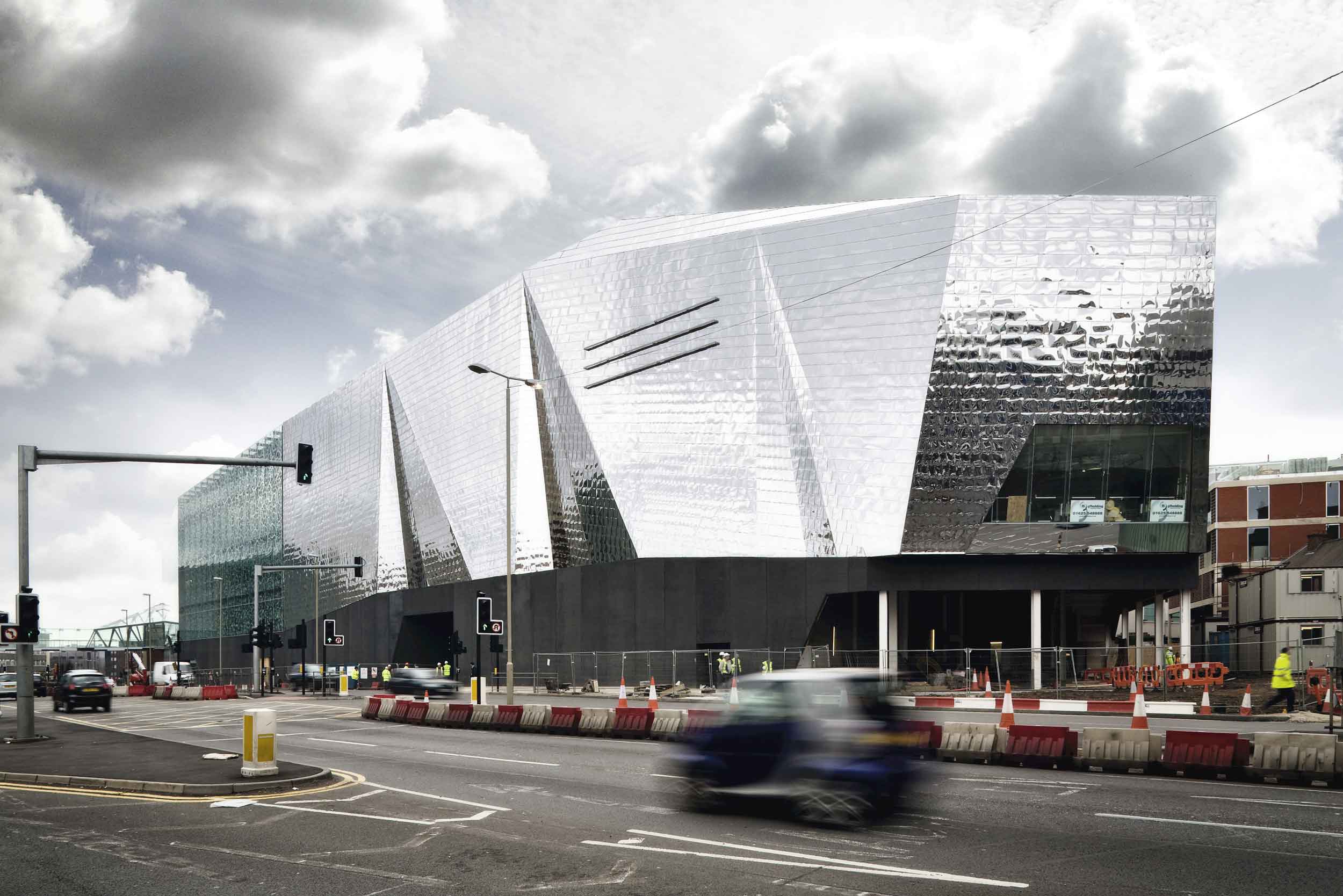 The design of the glazed frontage of the department store was inspired by John Lewis' flagship London store, Peter Jones. In a marriage of creative and technical aptitude, a swirling pattern indicative of Leicester's former lace industry was applied to both layers of the full-height glass. These were aligned so that from the inside they allowed a view outwards, but appeared generally opaque to passersby. We hung all three floors of the curtainwall from the top, thus eliminating movement joints, and implemented horizontal tension cables. In doing so we limited the horizontal and vertical seams to just 24 mm.
The fully glazed footbridge, 36 m long and 3 m wide, was fixed in depth by both the planning and highway authorities, leaving a structural depth of only 530 mm to cross the large divide. A central support post was refused, so our solution was to create a 'funnel' shape at the store end, borne by mullions which doubled up as load-bearing trusses. At the end which meets the car park, the steel-sectioned deck is carried both at the edge of the structure and at a point 6 m inside the building. The frameless glass was self-supporting, propped by structural handrails and the deck on the sides, and by glass fins on the roof.
Awards.
2010 Civic Trust Award
2010 Civic Trust Awards – Special Award
2009 RIBA Award
2009 Conde Nast Traveller Innovation & Design Award