Oops! Looks like your browser is out of date. Is this page displaying correctly? If not, try upgrading your browser or use a different one.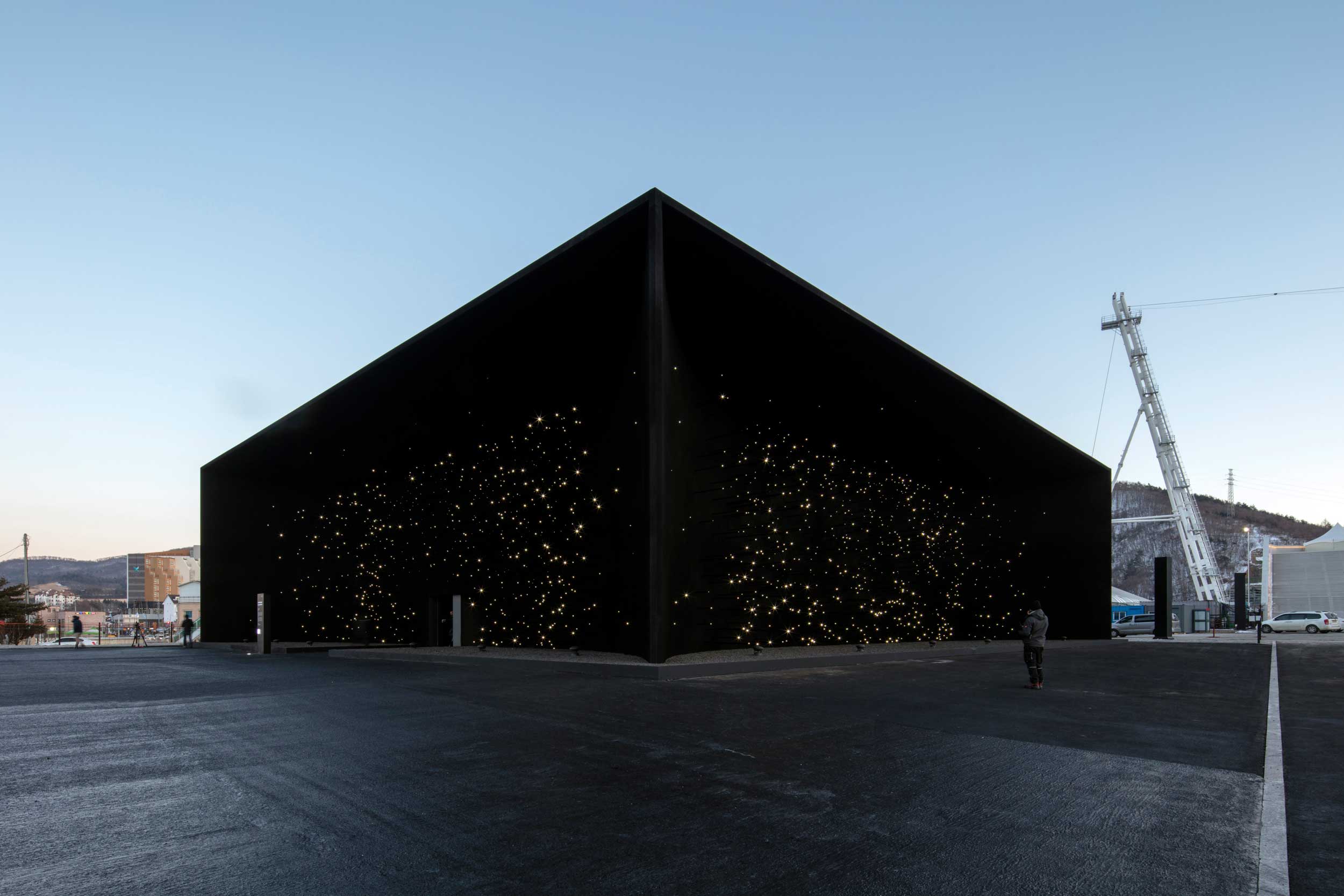 Hyundai Pavilion.
Following our successful collaboration with Asif Khan to create the MegaFaces pavilion at the 2014 Winter Olympics in Russia, we teamed up once again to create the Hyundai Pavilion for the 2018 Winter Olympics in Pyeongchang, South Korea.
Unique pavillion for the 2018 Winter Olympics in South Korea featuring a facade of vantablack
Location
Pyeongchang, South Korea
Client
Hyundai Motor Company
Project Value
confidential
To meet Asif Khan's unique vision, as well as the project's need for a rapid delivery on a site prone to heavy snowfall, we developed a cost-effective structural and façade engineering response using simple, sustainable materials.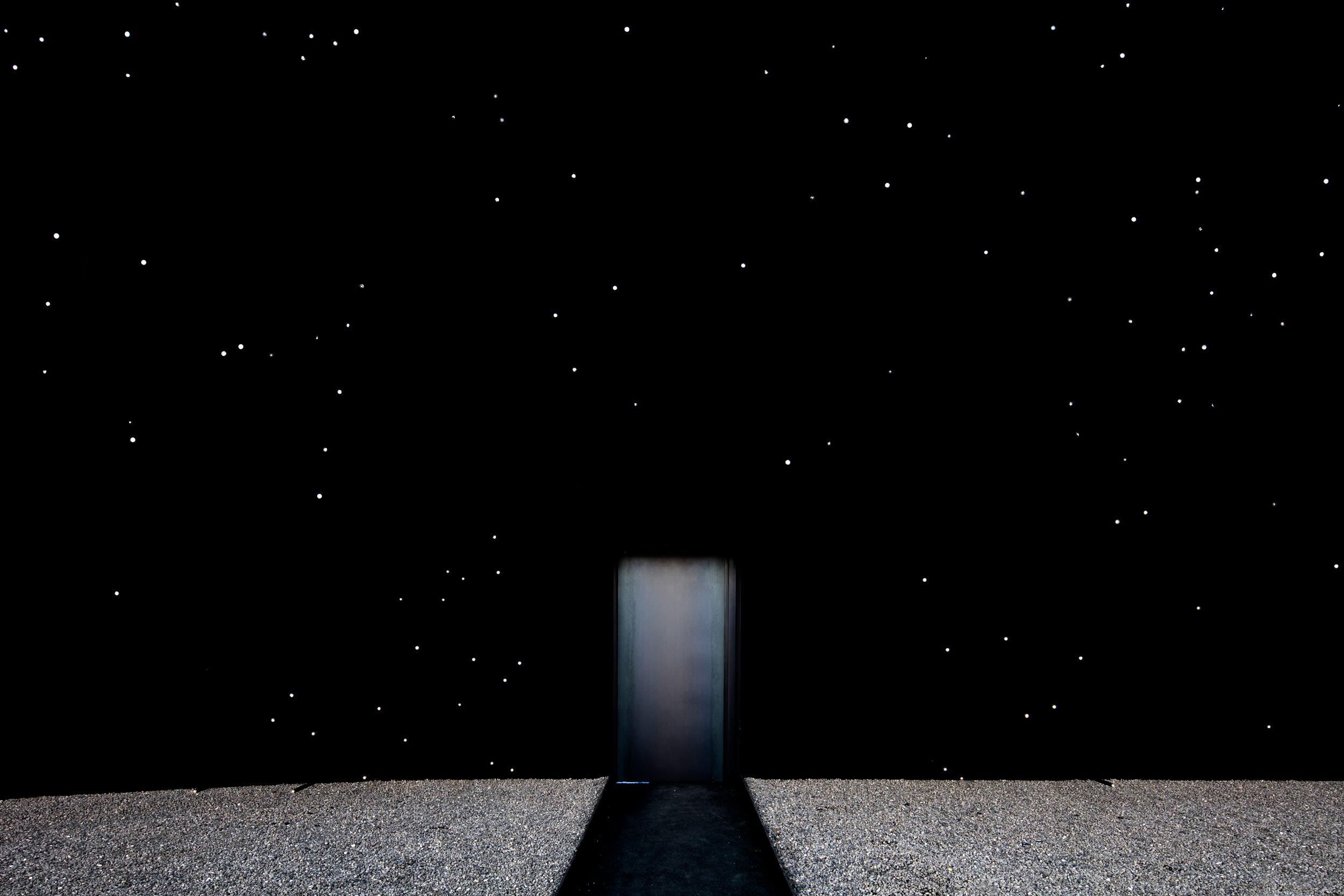 Situated within an environment prone to snow, the curved façade was one of the main draws for the pavilion, contrasting greatly with its surroundings. Inspired by a starfield, it featured a pitch black background studded with spikes holding LEDs. The background was painted on with Vantablack VBx2, a sprayable version of the darkest artificial substance made by man, absorbing up to 99 % of radiation in the visible spectrum by using vertically aligned carbon nanotube arrays.
The structural system consisted of prefabricated steel trusses which could be swiftly assembled on site and a lightweight steel roof; this provided a robust solution. The façade system was designed as prefabricated timber cassettes with horizontal and vertical glulam ribs covered with two layers of plywood. This was then spray painted with the Vantablack.
A lighting system was implemented in the form of carbon-fibre spikes protruding from the façade; these tubes contained LEDs and were fitted in CNC-routed holes pre-scored in the plywood panels, cantilevering up to three metres from the front. When lit up against the Vantablack they produced the desired starfield effect.