Oops! Looks like your browser is out of date. Is this page displaying correctly? If not, try upgrading your browser or use a different one.
Jackson House.
Working alongside ORMS and Garnett Netherwood Architects, AKT II is working on the complete refurbishment of a dated office building on Sibson Road in Sale providing both structural and civil engineering services for our client, CEG.
Refurbishment of a 1970s office building in Sale transforming it into a revitalised workspace
Architect
ORMS & Garnett Netherwood Architects
The existing building is a 5 storey, concrete framed structure which was built in the mid 1970s. Now, through this project, it will become a new, revitalised workspace with improved facilities including an external terrace, café, cycle spaces, as well as an electric car charging facility.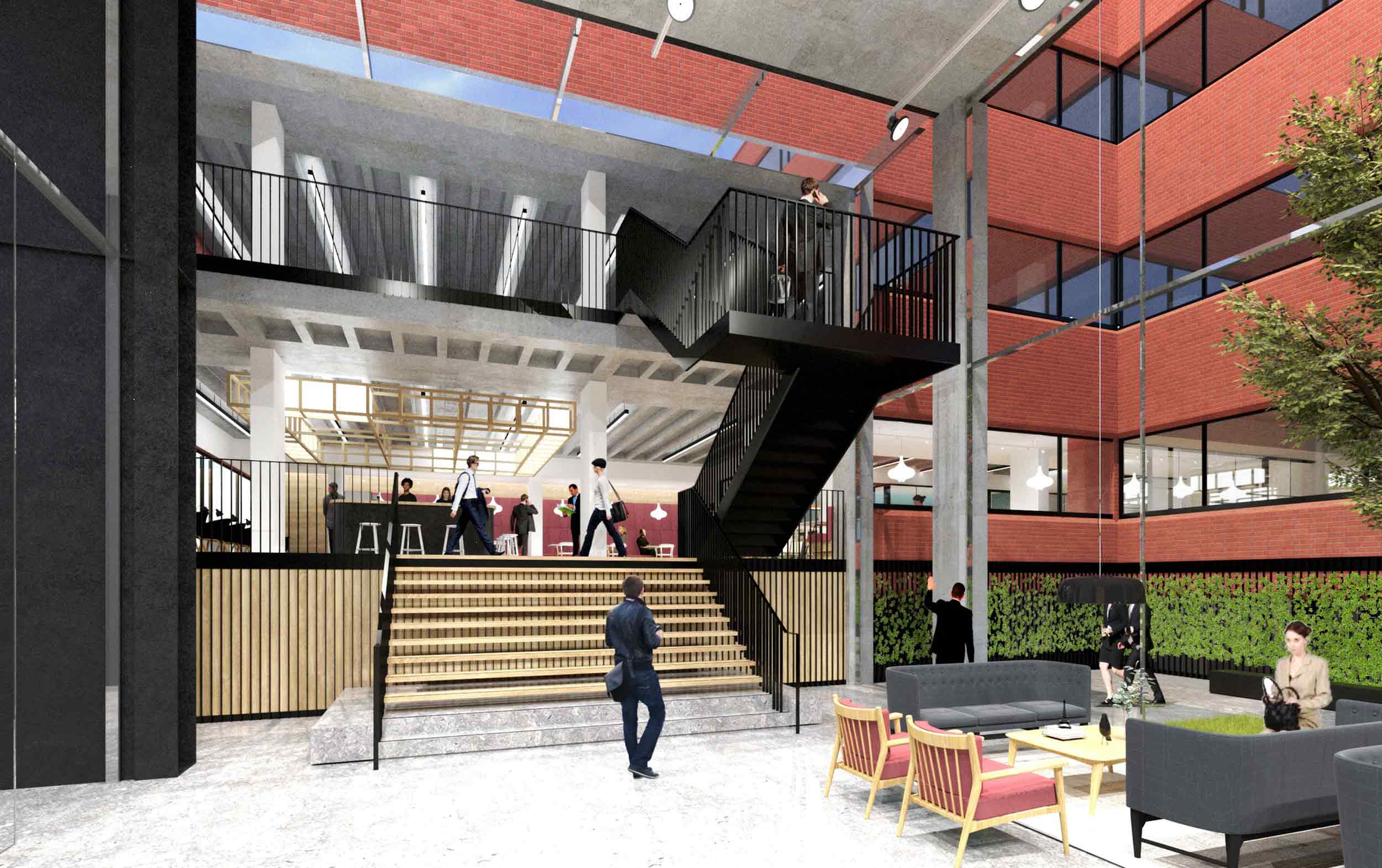 Part of the refurbishment scheme includes updating the façade including new, pop-out windows, a completely remodelled front entrance along with new drainage works and a new substation.
The refurbishment works include modifications to the structure and will introduce a lightweight and quick-to-construct steel braced steel frame for the new, double-height entrance and the pop-out window bays which project from the existing slab edges at various levels.
Due to the current tenants occupying Jackson House, on-site works installing the new entrance structure and drainage works are being carefully coordinated around occupants. Program and logistics are key to the delivery of the project and we are working closely with the contractor to deliver the information needed to ensure all the constraints and parameters can be worked around.