Oops! Looks like your browser is out of date. Is this page displaying correctly? If not, try upgrading your browser or use a different one.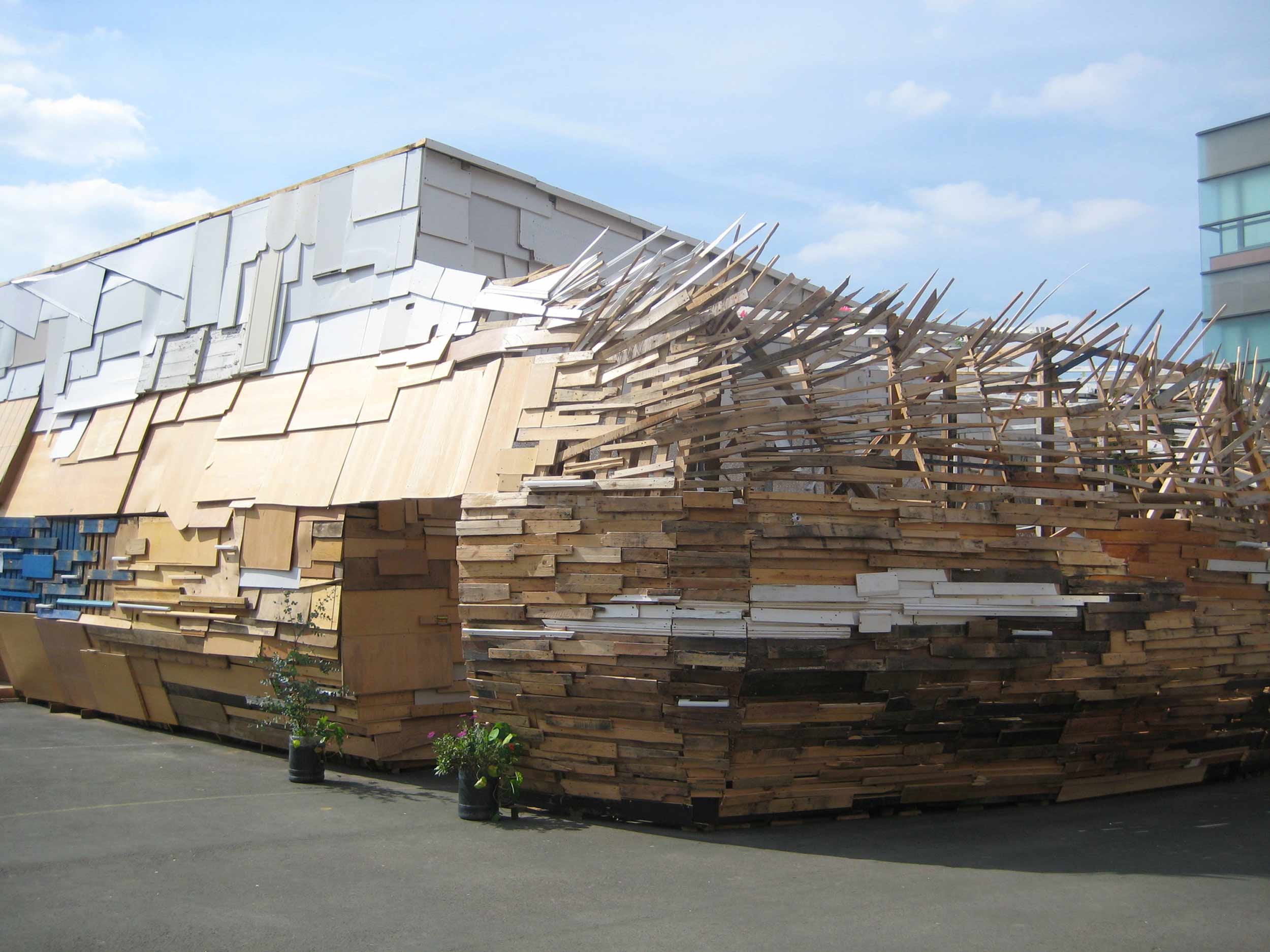 Jellyfish Theatre.
The Jellyfish Theatre was a pop-up 120-seat theatre that opened for public performances, created by volunteers, and was London's first fully-functioning theatre made entirely from recycled and reclaimed materials. Focusing on energy efficiency, cooperation and human-scale construction, it was showcased as part of the London Festival of Architecture in July 2010.
A pop-up theatre in London constructed entirely from recycled materials
Client
Architecture Foundation, The Red Room
Architect
Köbberling & Kaltwasser
The temporary structure was made of materials from all sources: junked theatre sets, reclaimed timber from building sites, Covent Garden market pallets, and old kitchen units that the public brought along. It was sheathed in an irregular, overlapping assemblage of MDF linings, chipboard off cuts, crude plywood hoardings and painted stage-set panels.
Its curved front end was faced in boards in roughly horizontal fashion and at its rear end were two jellyfish tentacles of timber pallets and jagged boards. Inside, the spacious rectangular auditorium was lined in more overlapping panel off cuts, graduating upwards from darker to lighter shades. The finished product resembled a bulging basket woven out of a medley of building detritus salvaged for free in London.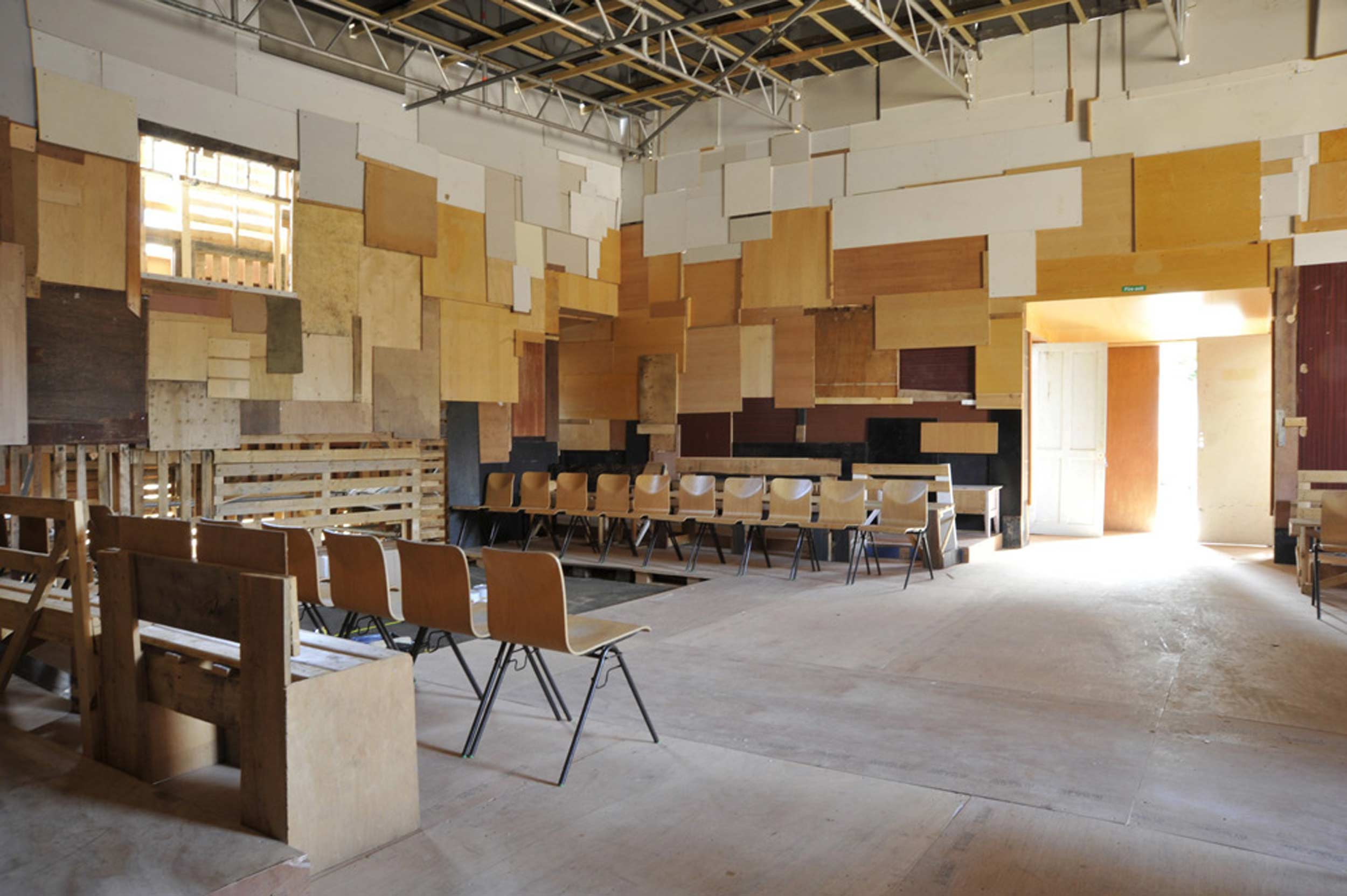 Behind the cladding panels and boards stood two shells made of sturdy timber freight pallets. Between the shells and below the roof, a structural frame of conventional scaffolding poles could be glimpsed. Admittedly, these poles were not discarded but supplied and erected by a mainstream contractor. They provided a failsafe support to an occupied building, as demanded by Southwark Council Building Control. In a similar vein, fire officers called for the internal timber linings to be sprayed with an intumescent fireproof finish.
We provided the structural engineering inspiration for the project which unlocked the competing aspirations of public safety, a functional space and a desire for the entire construction to be improvised on site, subject to whatever was donated to the project. The act of construction itself was a piece of public theatre too.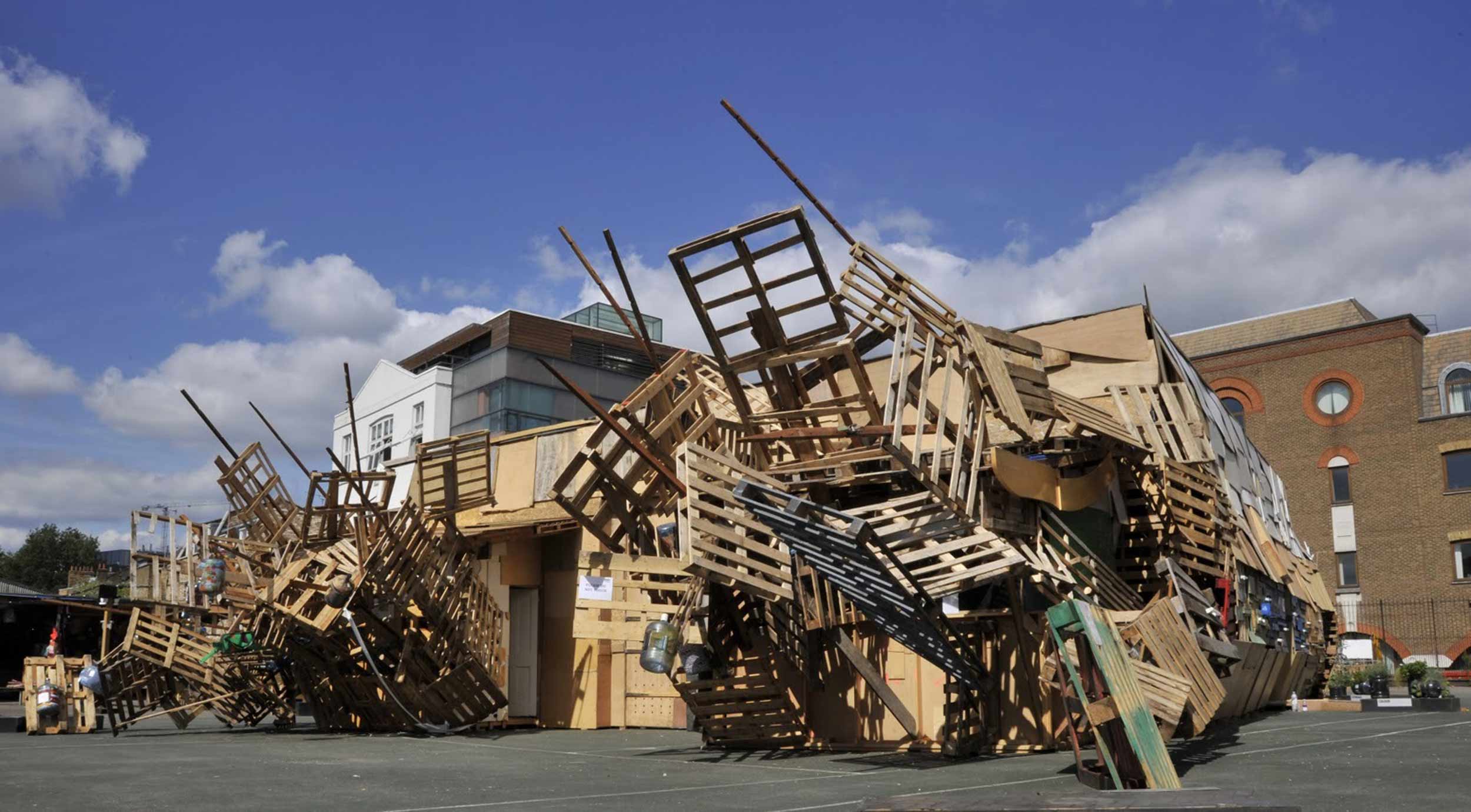 Awards.
2011 AJ Small Projects Award
2011 AJ Small Projects Sustainability Award