Oops! Looks like your browser is out of date. Is this page displaying correctly? If not, try upgrading your browser or use a different one.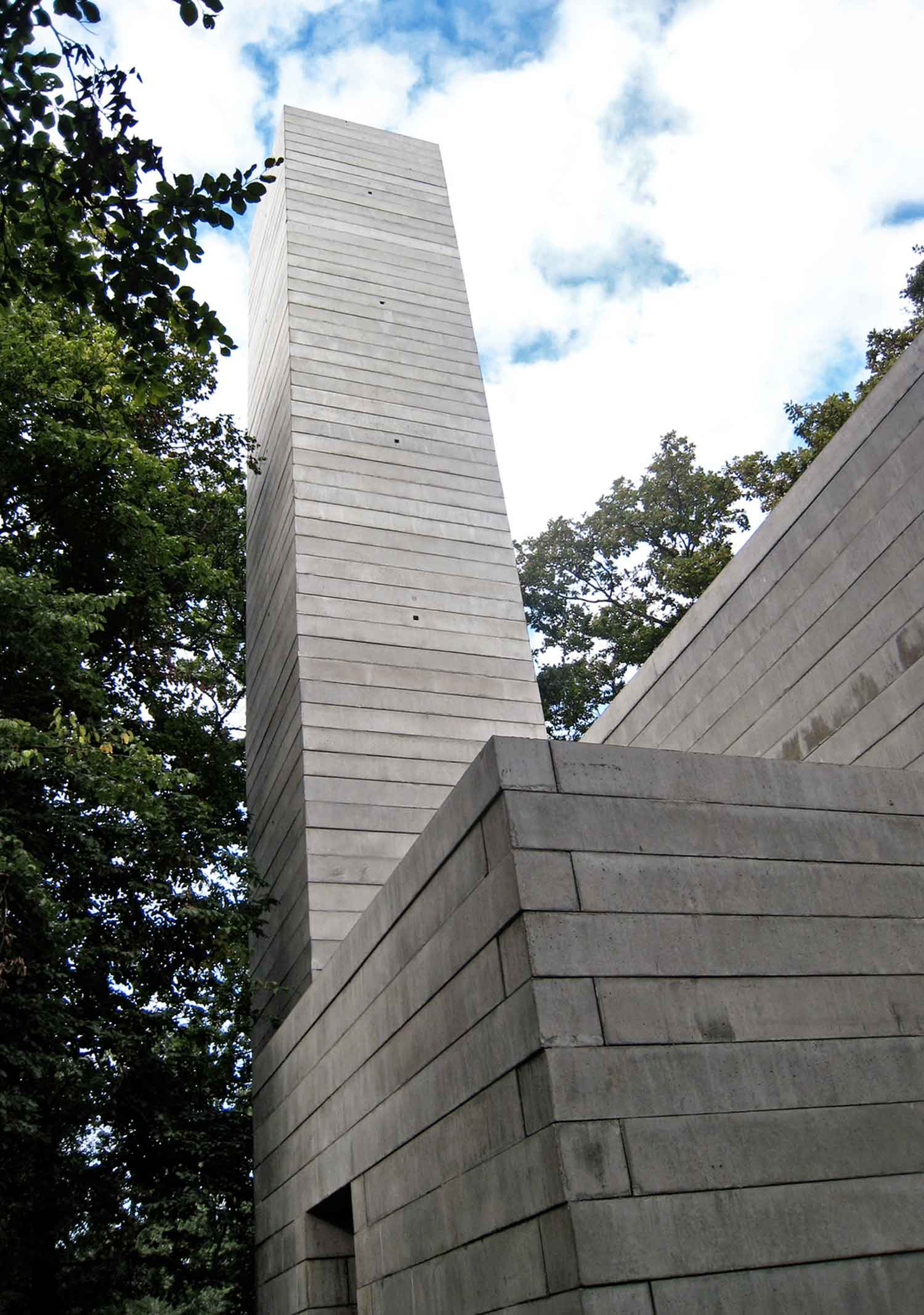 Kivik Pavilion.
We worked with leading architects David Chipperfield and artist Antony Gormley to create this towering concrete pavilion with a range of internal and external spaces and views across the woodlands of Österlen in south-eastern Sweden towards the Baltic Sea. Designed for the Kivik Art Centre as part of an annual temporary project, this interactive art piece was open to the public throughout the summer of 2008.
A viewing platform made from in-situ concrete
Architect
David Chipperfield Architects
Reaching up beyond the height of the surrounding trees and built in less than two months, the structure was formed from in-situ concrete, a material that the artist describes as the one "most associated with modernity". Narrow horizontal bands between layers mark the progress of shuttering, and add texture and depth to the aesthetic, as well as neatly defined shadowing, which can be seen even from a distance.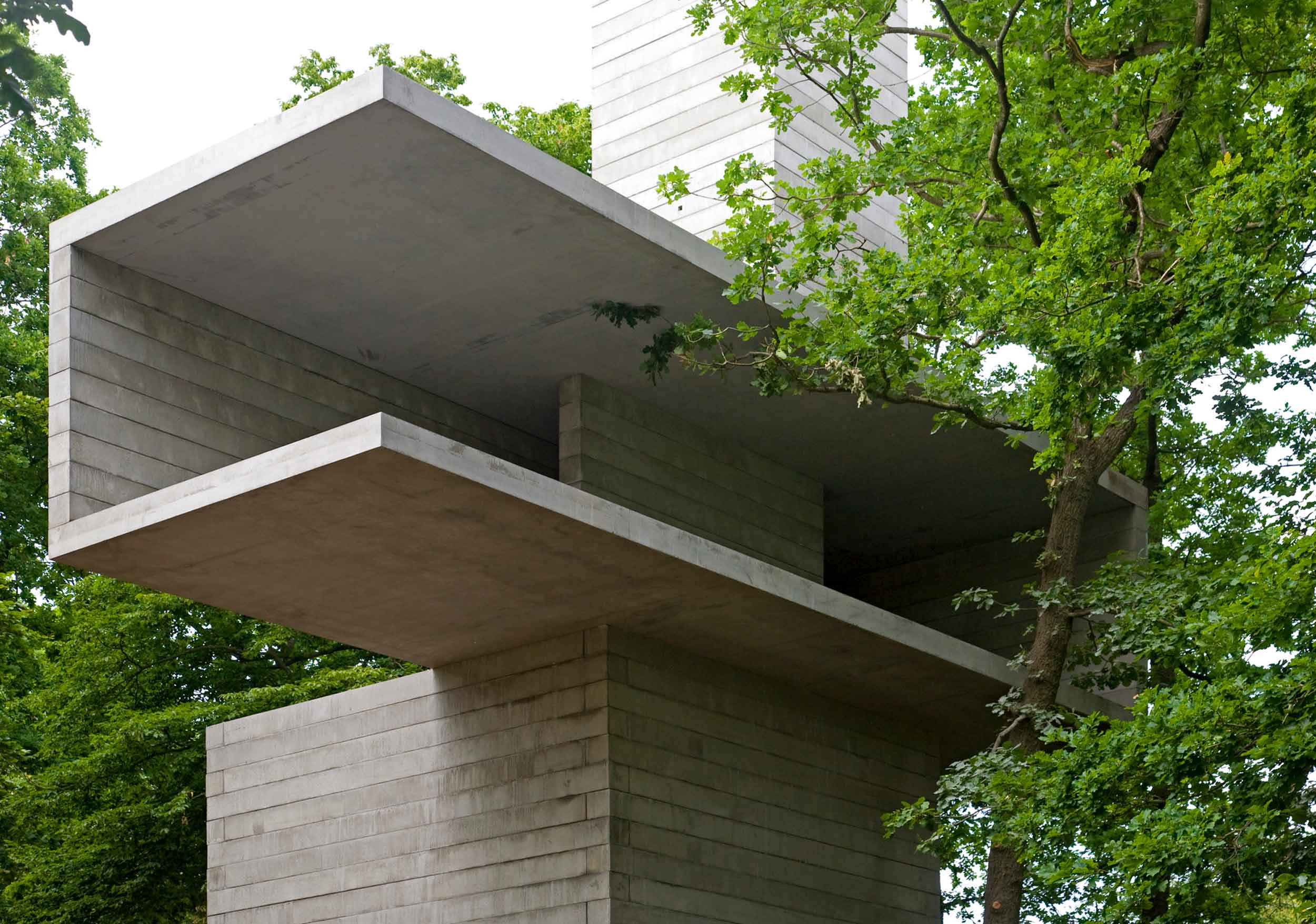 The concept was to divide the large-scale sculpture into three sections, each 100 m³ in volume, and each of which presented an entirely different sense of space. At the base of the structure was an enclosed space, known as "The Cave", above which was an open and accessible viewing platform (aptly named "The Stage"), faced towards the forest. Finally, the narrow volume of "The Tower" extended above this, encapsulating a spiral staircase leading to a second, much higher viewing platform with views of the coast and sea.
The key to these pavilions, held every year in association with the Art Centre, is to build on the relationships between the artwork and the surrounding environment; materials are sourced from local companies, and the emphasis is as much on usage and visitor experience as on aesthetic impact.