Oops! Looks like your browser is out of date. Is this page displaying correctly? If not, try upgrading your browser or use a different one.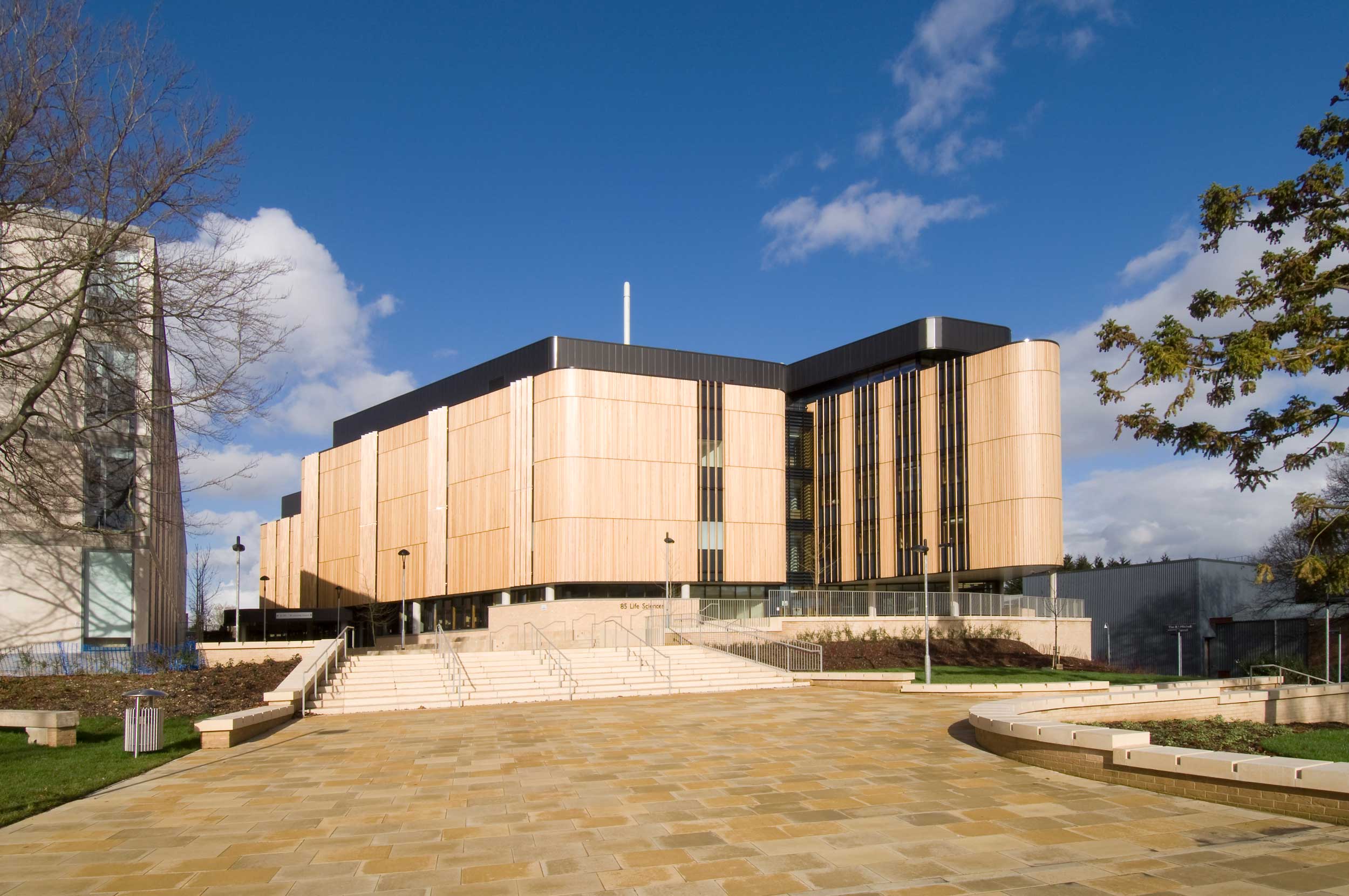 Life Sciences Building.
The timber fins that clad Southampton University's sleek Life Sciences Building complement the features of the adjacent EEE building in both colour and form, whilst the chosen materials reflect the architect's desire for an environmentally attuned aesthetic.
Finely tuned timber-clad laboratory buildings with structural concrete frame
Client
Southampton University
Project Value
£ 40 million
Part of a masterplan to expand the university's Highfield Campus, the project offers a state-of-the-art research and teaching laboratory amongst other academic facilities in two three-storey blocks, whilst copious office space can be found in a linked four-storey building.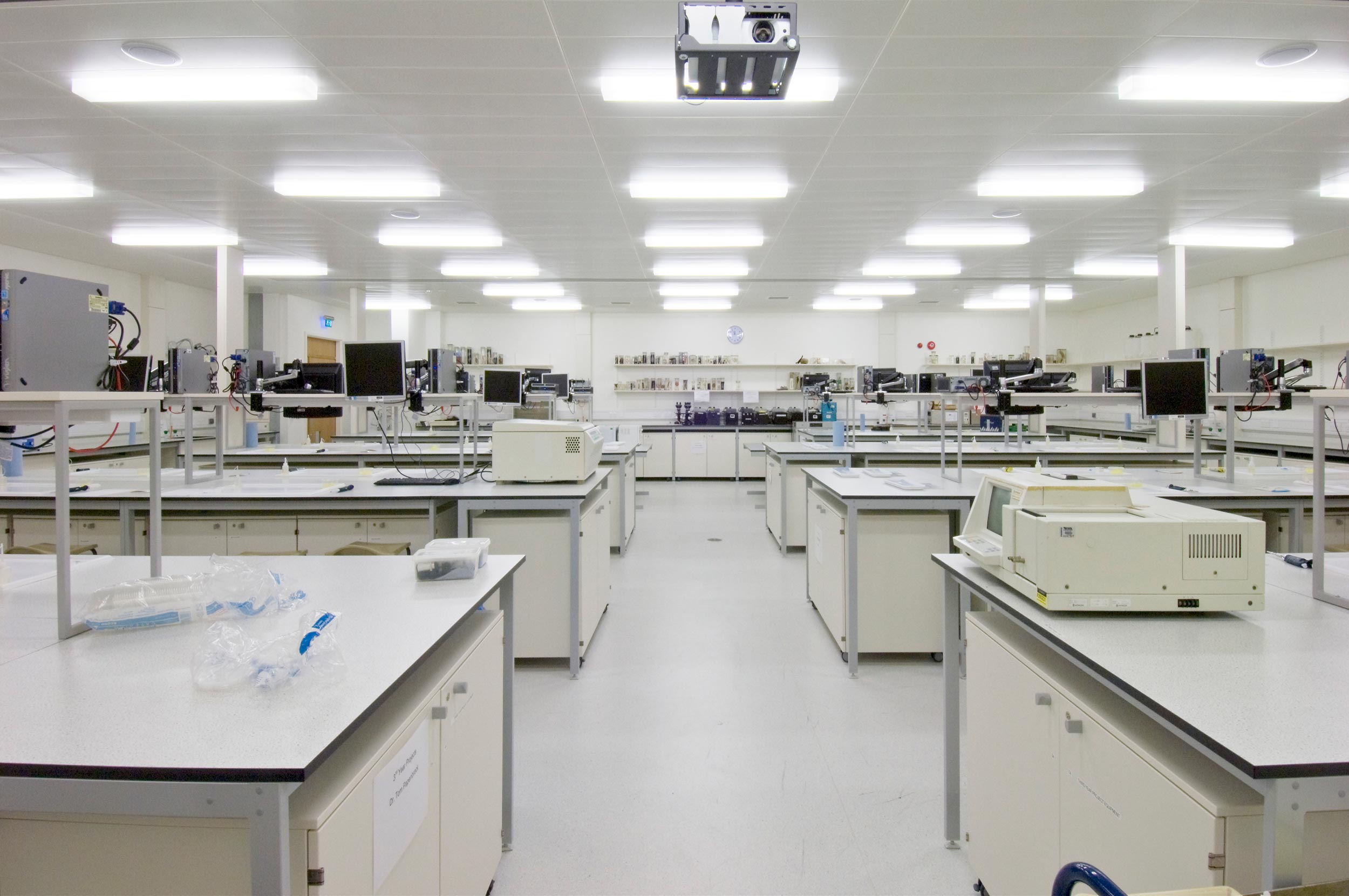 The concept was clear, but the topography of the site introduced difficulties that we overcame through meticulous design. A steep slope alongside groundwater findings in initial boreholes demanded particular attention to waterproofing details within the partial basement. Piled foundations were designed to run through the made ground into clay, with secant piles forming watertight retaining walls around the basement.
The basement area itself was designed with 1.5 m-deep plate girders running just below ground level to provide the vast column-free area required. The office block lift core does not extend through to the basement, instead forming a suspended lift pit which protrudes into the teaching laboratories below; we designed substantial downstand beams spanning between columns and the transfer structure to provide a supportive frame around the structure.
Key to the superstructure design was striking a balance between the specific needs of the end user and the aspirations of the architect. Concrete was chosen as the preferred material for the frame due to its superior vibration acoustic and thermal mass performance, but also due to the aesthetic it provided. Roof levels remain consistent throughout all three buildings by adopting proportionally usage-related storey heights between the labs and offices. Curved skylights were cast into the third floor over the central staircase, allowing a stream of light to flow down from the rooflights above.