Oops! Looks like your browser is out of date. Is this page displaying correctly? If not, try upgrading your browser or use a different one.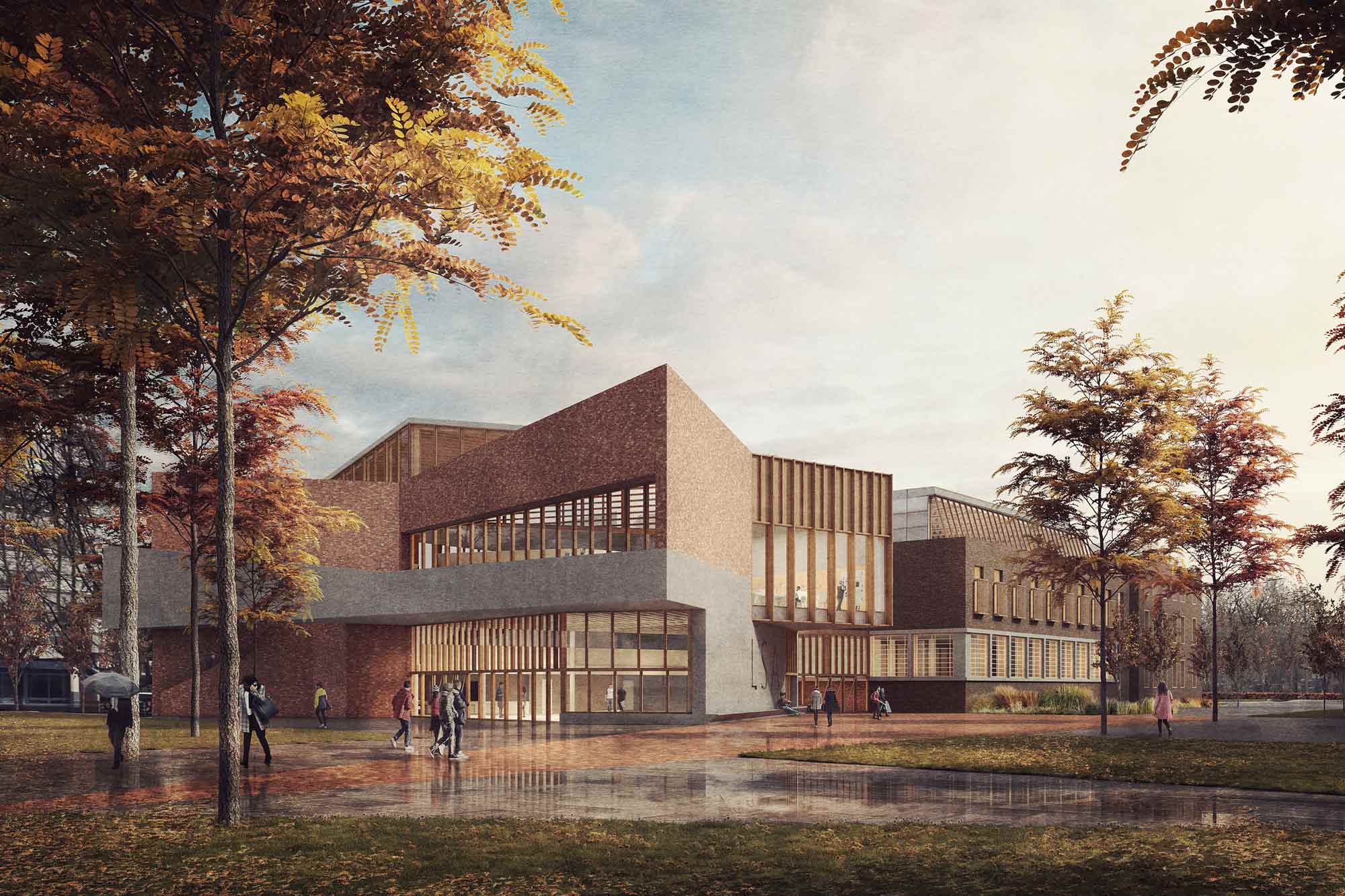 Liverpool School of Architecture.
The University of Liverpool's existing School of Architecture was the UK's first to offer an RIBA-accredited architecture degree. Following an invited competition, the architect O'Donnell + Tuomey, together with AKT II and the building-services engineer Max Fordham, is now redeveloping and expanding this historic estate.
A flagship contemporary extension for the University of Liverpool's historic architecture school.
Location
London, United Kingdom
Client
University of Liverpool
Architect
O'Donnell + Tuomey
Project Value
£ 14 million
The school was founded in the 1890s, and today occupies three amalgamated constructions: the Grade II-listed former residential terrace Abercromby Square (dating from the 1820s), plus the adjoined 20th-century Leverhulme building (1930s), the internal courtyard of which was later enclosed to become the Stirling Gallery (1980s).
The project principally introduces a flagship new contemporary extension, while enhancing cohesion and flexibility, and importantly retains a clear urban legibility of the school-estate's evolution through time. The existing three structural volumes are subtly opened-up, while the new open-plan volume introduces a multi-function public forum space with mezzanine studio spaces.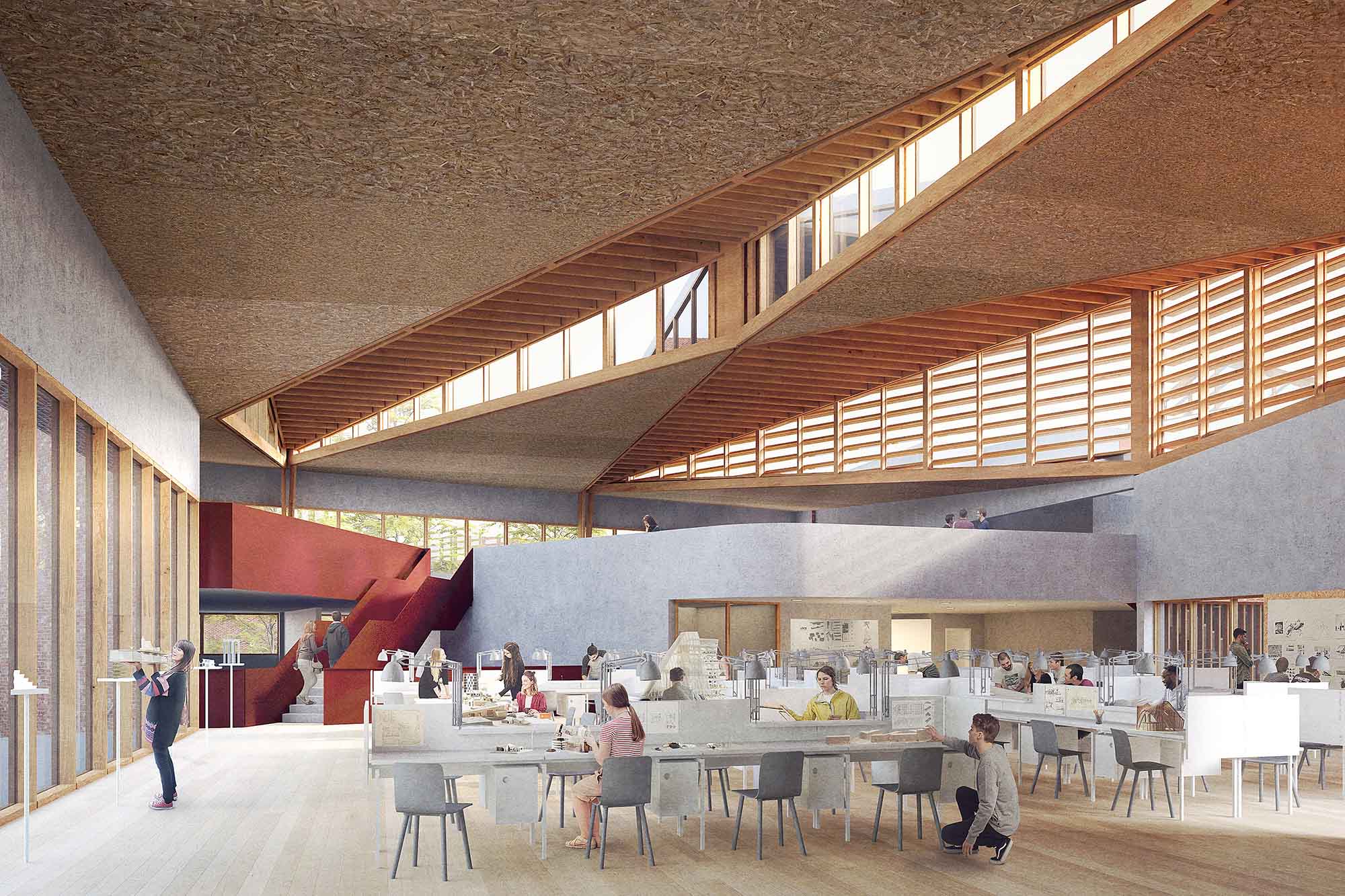 The new volume comprises a concrete-framed lower level which then supports the upper floors and the roof. The timber-trussed roof echoes the distinctive angular geometry of the nearby Liverpool Metropolitan Cathedral, and in doing so offers sufficient structural depth to span the full 34 m over this interior. The first-floor slab cantilevers northwards out of the building to create an external terrace space, while its south-west area overhangs the ground-floor's exterior. Perimeter columns are meanwhile separated away from the walls to make the roof structure and concrete frame separately legible.
Within the existing Leverhulme building, numerous internal walls are removed, while new apertures and localised floor-slab adjustments now connect with the new extension. And within the Stirling Gallery, new glazed walls and rooftop solar photovoltaics (PVs) are installed – all within the identified, available capacity of the existing, unaltered steel frame.