Oops! Looks like your browser is out of date. Is this page displaying correctly? If not, try upgrading your browser or use a different one.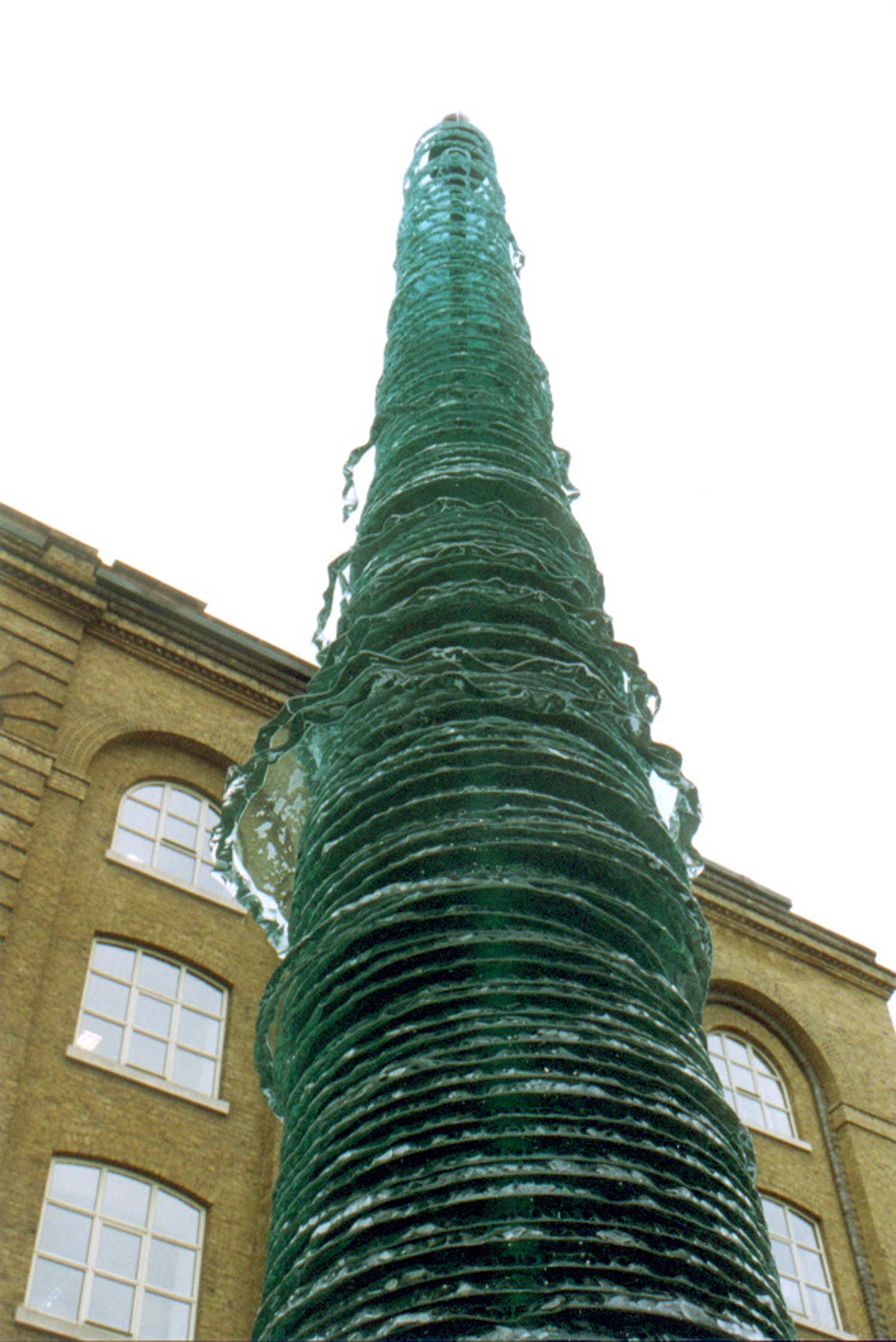 London Bridge Glass Sculpture.
This appointment covered the structural design of a temporary glass sculpture, designed by Lucien Simon, plus the supporting framework.
Structural input in the design of a temporary glass sculpture in South London
Architect
KSS, Lucien Simon
It was commissioned by CIT Markborough to promote the GLA Development and was located at the corner of Tooley Street and Battle Bridge Lane in the London Borough of Southwark. We provided advice on the structural configuration of the sculpture plus thicknesses of elements and material specification. The architect on the project was KSS, and the work was installed on site during the summer of 1999.