Oops! Looks like your browser is out of date. Is this page displaying correctly? If not, try upgrading your browser or use a different one.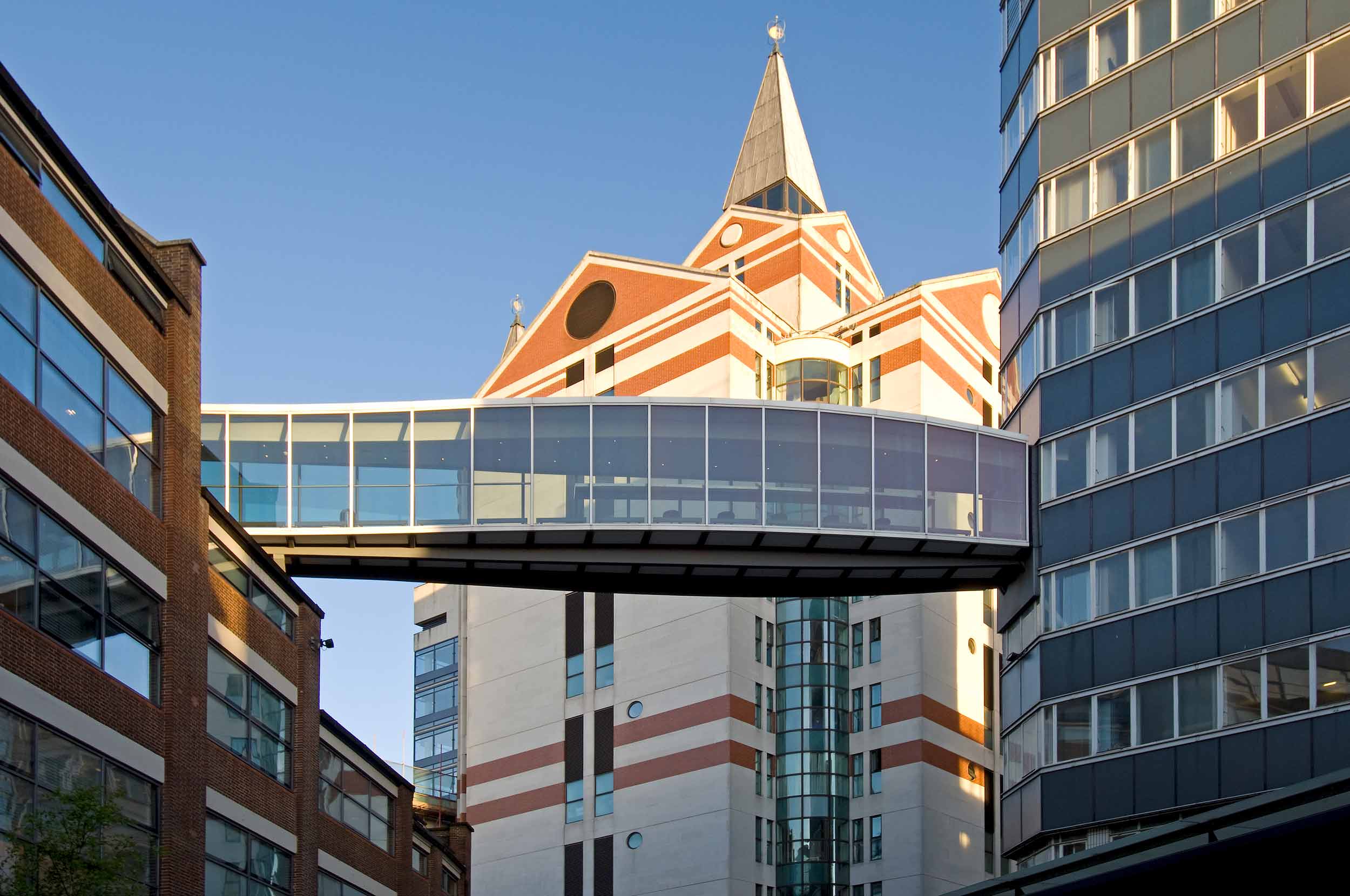 LSE Link Bridge.
This link bridge connects between the Lionel Robbins Building and the adjacent St Clement's East Tower Building at the London School of Economics, spanning 19 m above Clement's Lane.
Pedestrian bridge linking a library and adjacent office building
Architect
Foster + Partners
Foster + Partners' design was based on fully glazed walls with no primary structure located above the deck level to achieve the effect of transparency. This required the primary structure to be located in the thin deck zone which consisted of a stiff horizontal truss constructed using hollow steel sections with plates added to the top and bottom faces to achieve the required vertical stiffness.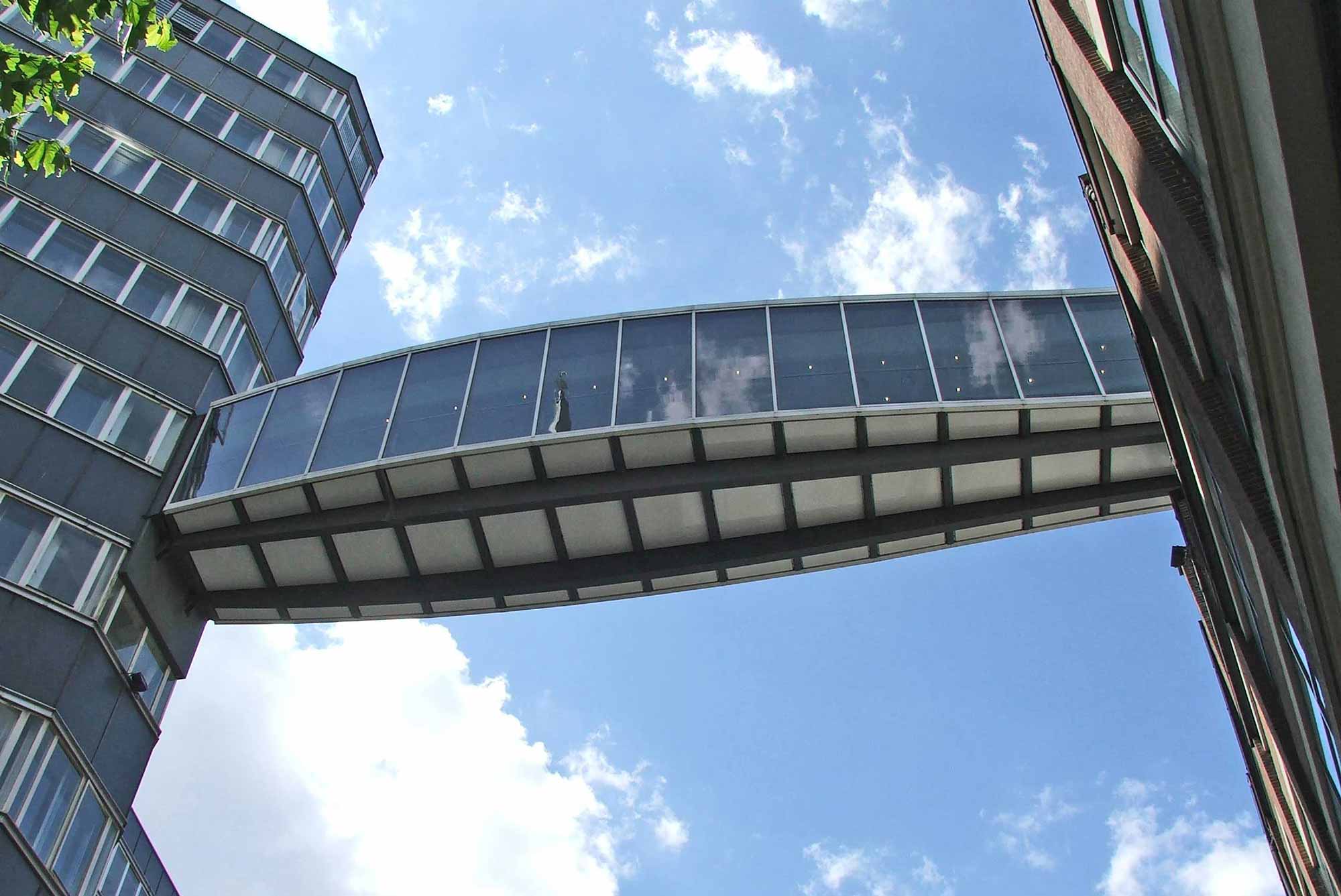 The design philosophy was to only apply loads from the bridge to the existing structure where it was considered capable of safely transmitting and distributing the forces concerned. Since the Lionel Robbins Building was considered structurally inadequate to offer sufficient support, and minimal disruption to the daily operation of the building was requested, it was proposed that the bridge be cantilevered from the front wall of the setback dormers.
The bridge structure was fabricated off site and lifted onto site by crane. Once in position, the glazed elements could then be installed from a temporary scaffold platform.