Oops! Looks like your browser is out of date. Is this page displaying correctly? If not, try upgrading your browser or use a different one.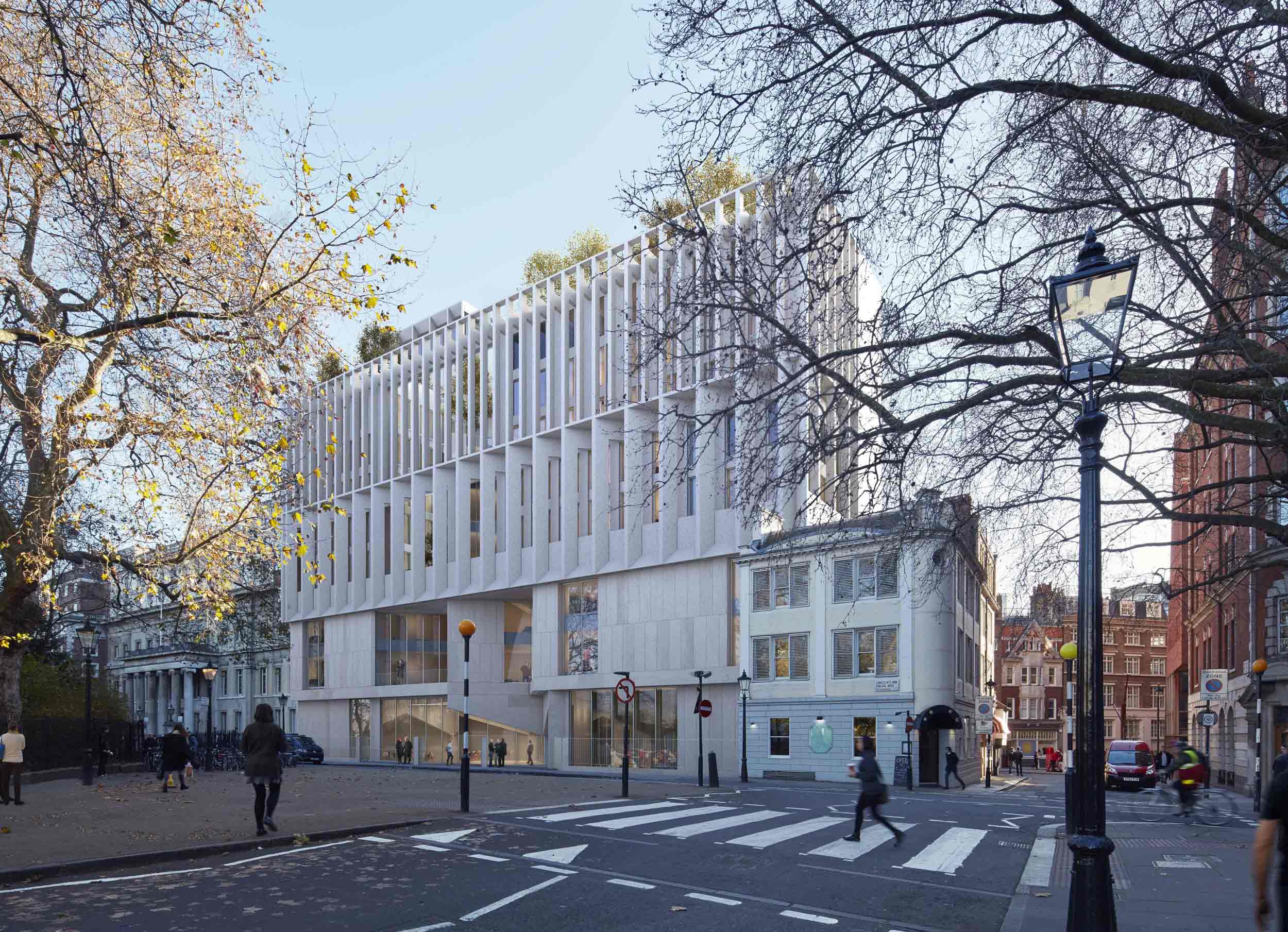 LSE Marshall Building.
We have teamed up with Grafton Architects to design this mixed-use building, for the London School of Economics, which is situated on the former headquarters of the Imperial Cancer Research Fund. The design targets BREEAM Excellent.
Mixed-use, eight-storey building on 'tree-like' columns for the London School of Economics
Client
London School of Economics
Architect
Grafton Architects
Project Value
£ 140 million
The new, nine-storey Paul Marshall Building features a double-height basement housing a Sport England-specification sports hall, with a grand public space on the ground floor, leading to lecture theatres, offices, and a two-storey rooftop pavilion. Rooftop gardens and terraces are provided across multiple levels, offering a tangible link with the outdoor environment.
Our aim has been to make much of the building's structure simple, flexible and cost effective, and thus most of the upper levels operate on simple, repetitive column grids with post-tensioned concrete slabs. Due to the shifting of uses in the building's lower floors, particularly in the basement sports hall, some increasingly larger spans are required. All concrete is architecturally exposed, requiring an attention to detail from the contractor, along with carefully planned mock-up structures to test the formwork's fit and detailing.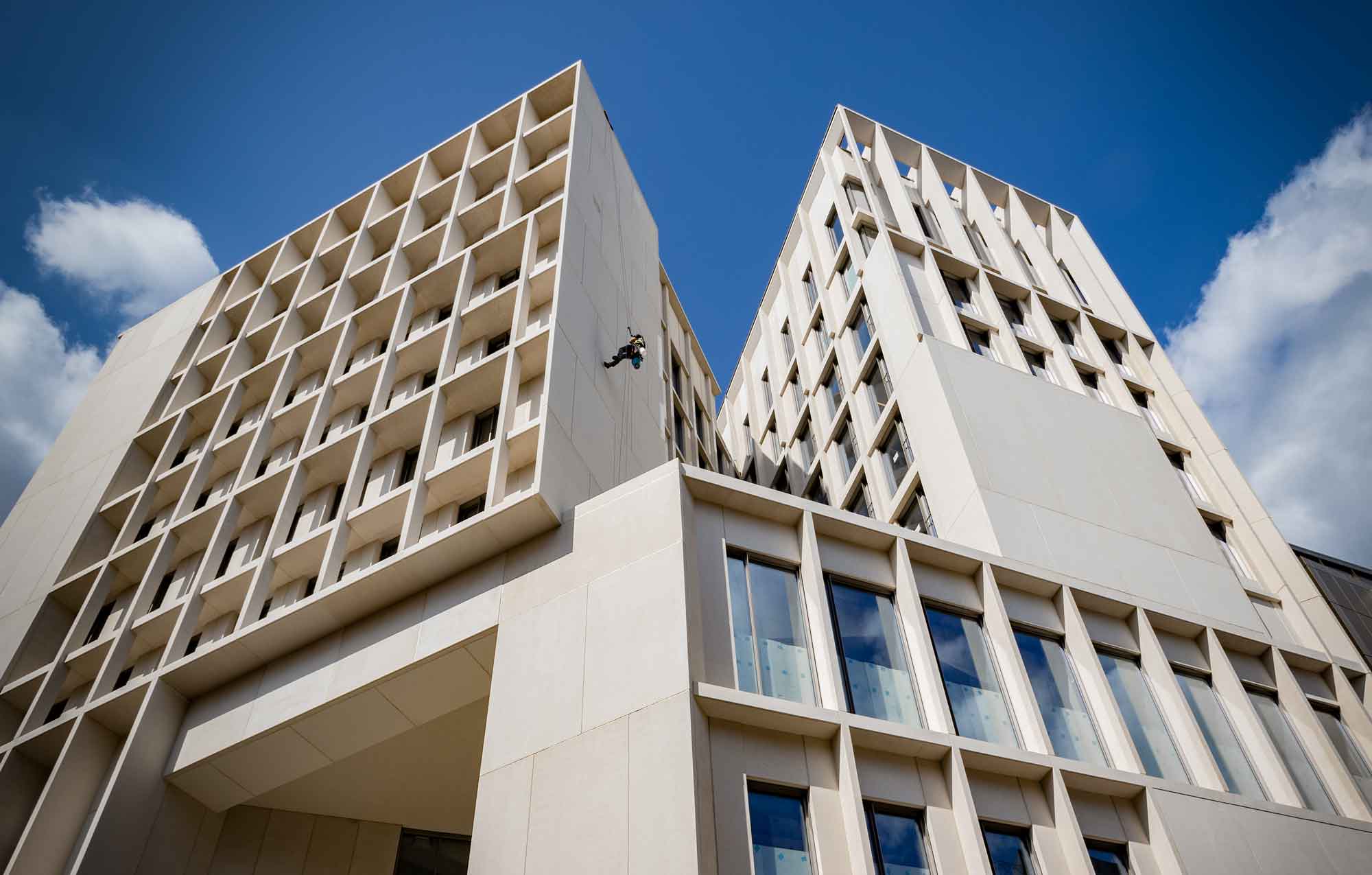 © AKT II / Mark Harrington
The existing basement has been deepened to accommodate the new building's requirements. The existing retaining walls were propped and reused to retain the surrounding soils on a temporary basis, while new foundations and walls were constructed to support the structure and surrounding soils in the final configuration.
Our design-led approach has resulted in tree-like column structures, which allow the grids to evolve from a 15.2-metre grid on the ground floor, to a 10.8-metre grid on levels one and two, and a more-regular grid of 7.6 metres on the upper floors. The columns rotate in plan at the two levels where the grid changes, serving large column-free spaces at the ground floor and basement. These tree-form structures are sculpted to follow the structural requirements, with deeper sections at the junctions where the columns meets the beams, before tapering down to the tips where they support the column grid above.
© AKT II / Mark Harrington
Awards.
2018 NLA Awards – Education
2022 Education Estates University Project of the Year
2023 Civic Trust Award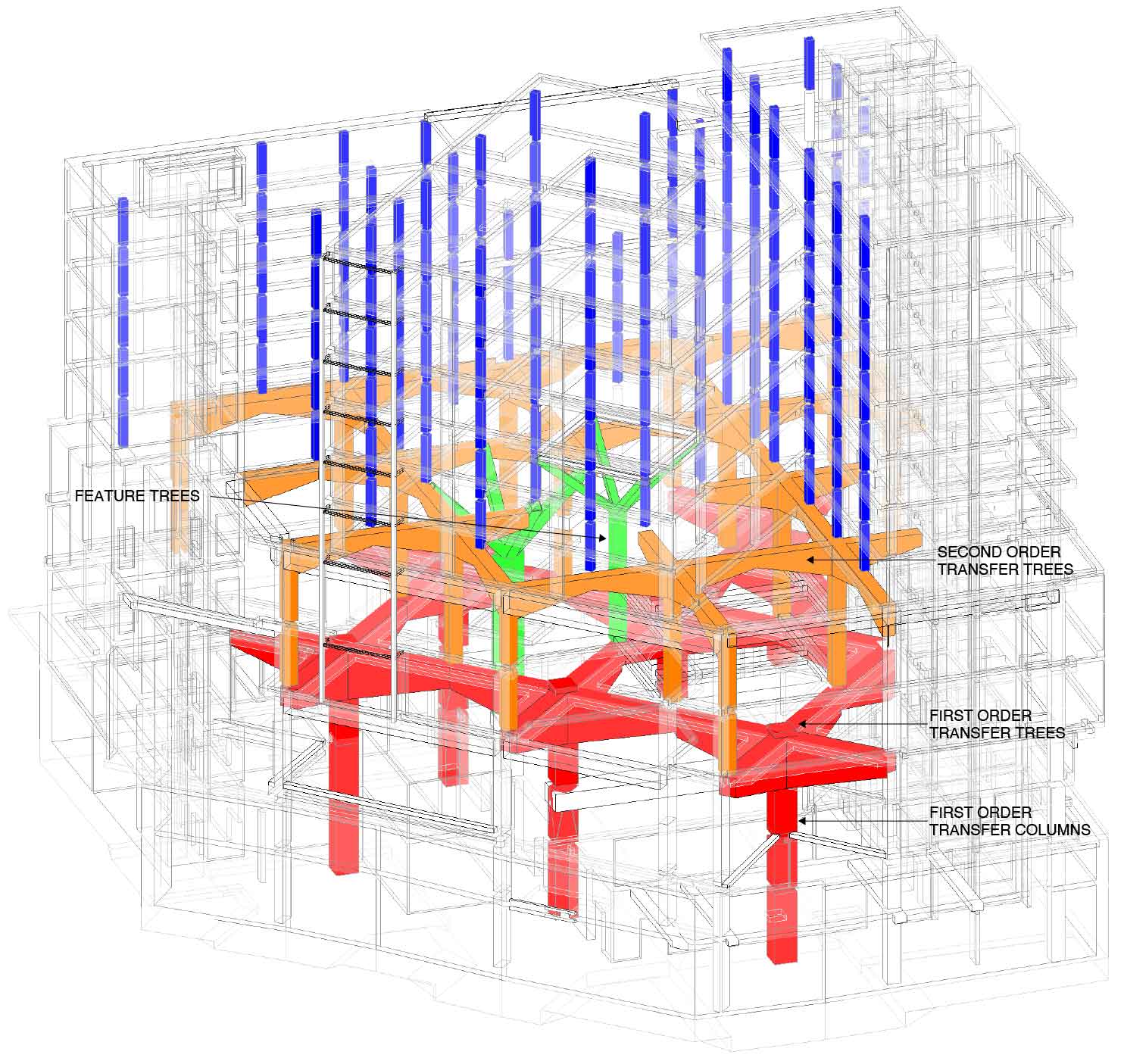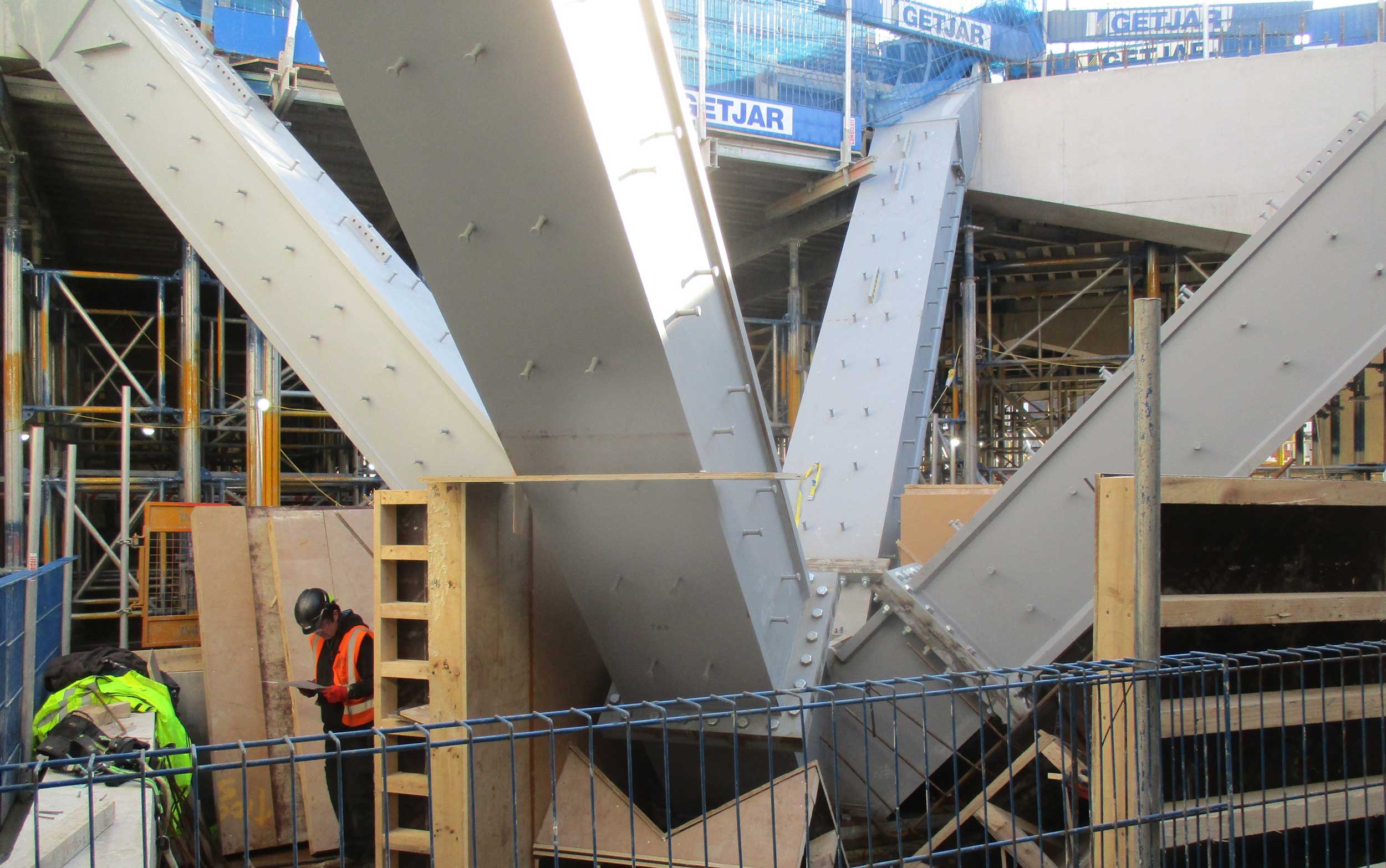 © AKT II / Marta Galinanes-Garcia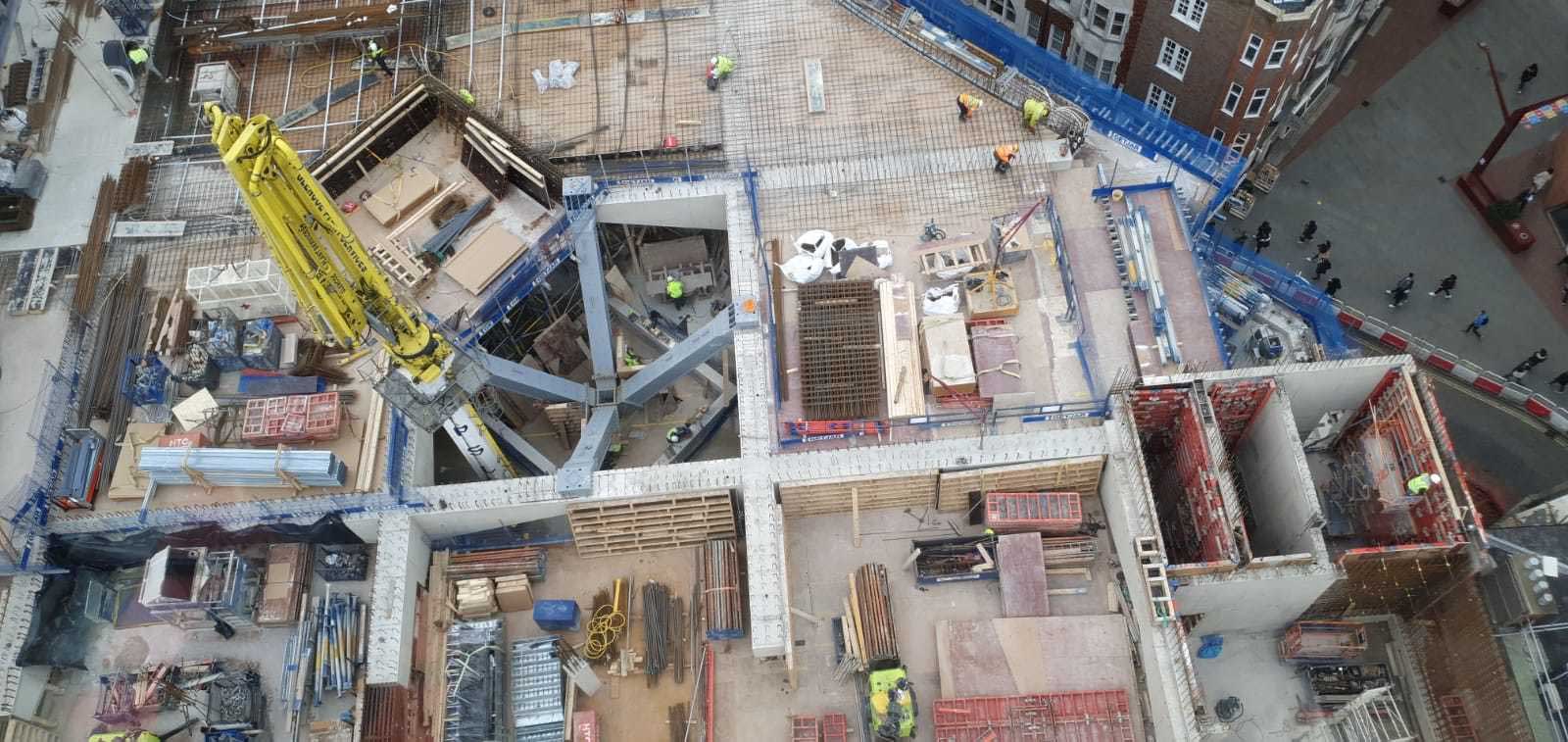 © Mace / Roman Ghafarzada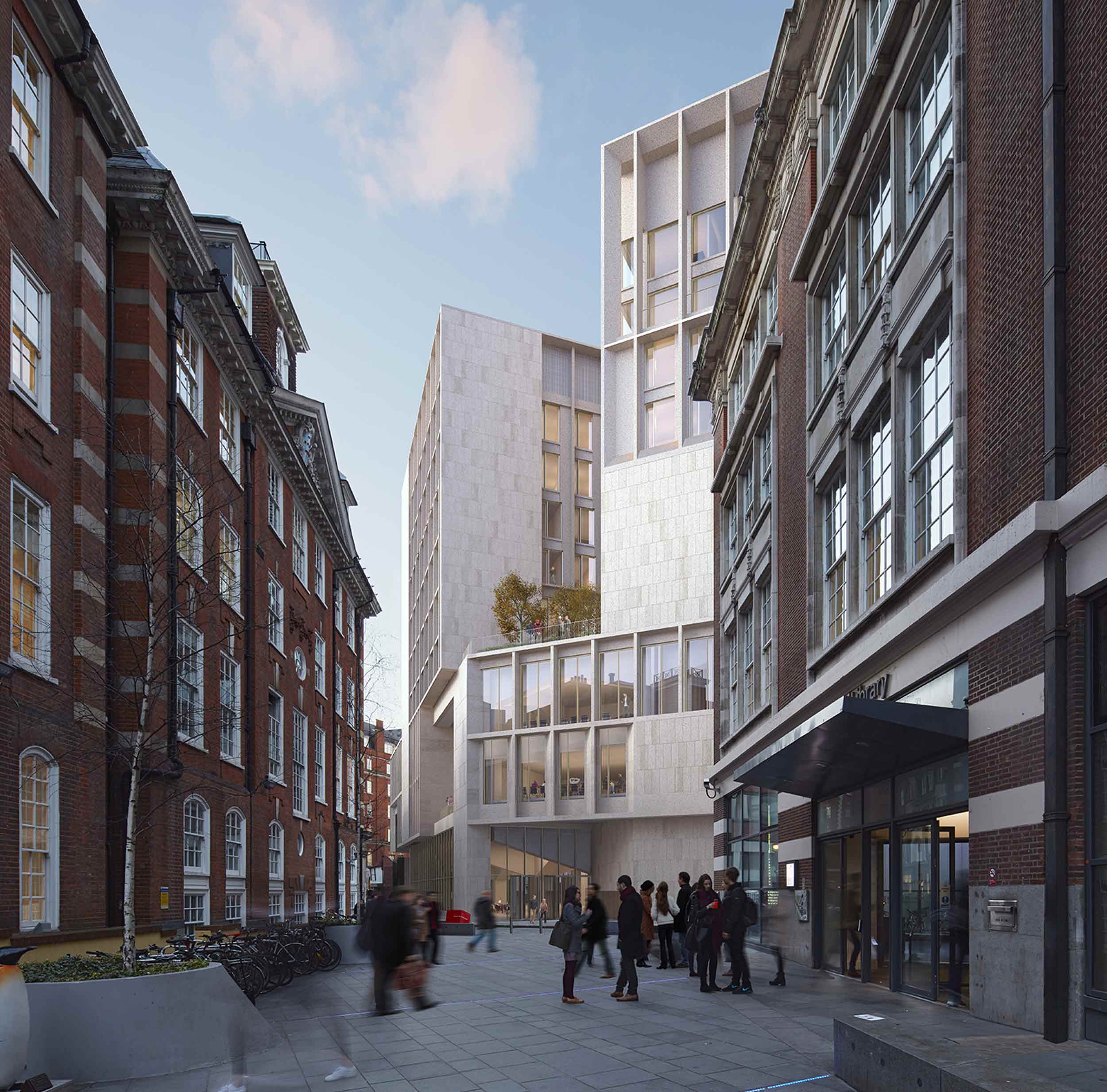 © Grafton Architects and Picture Plane