Oops! Looks like your browser is out of date. Is this page displaying correctly? If not, try upgrading your browser or use a different one.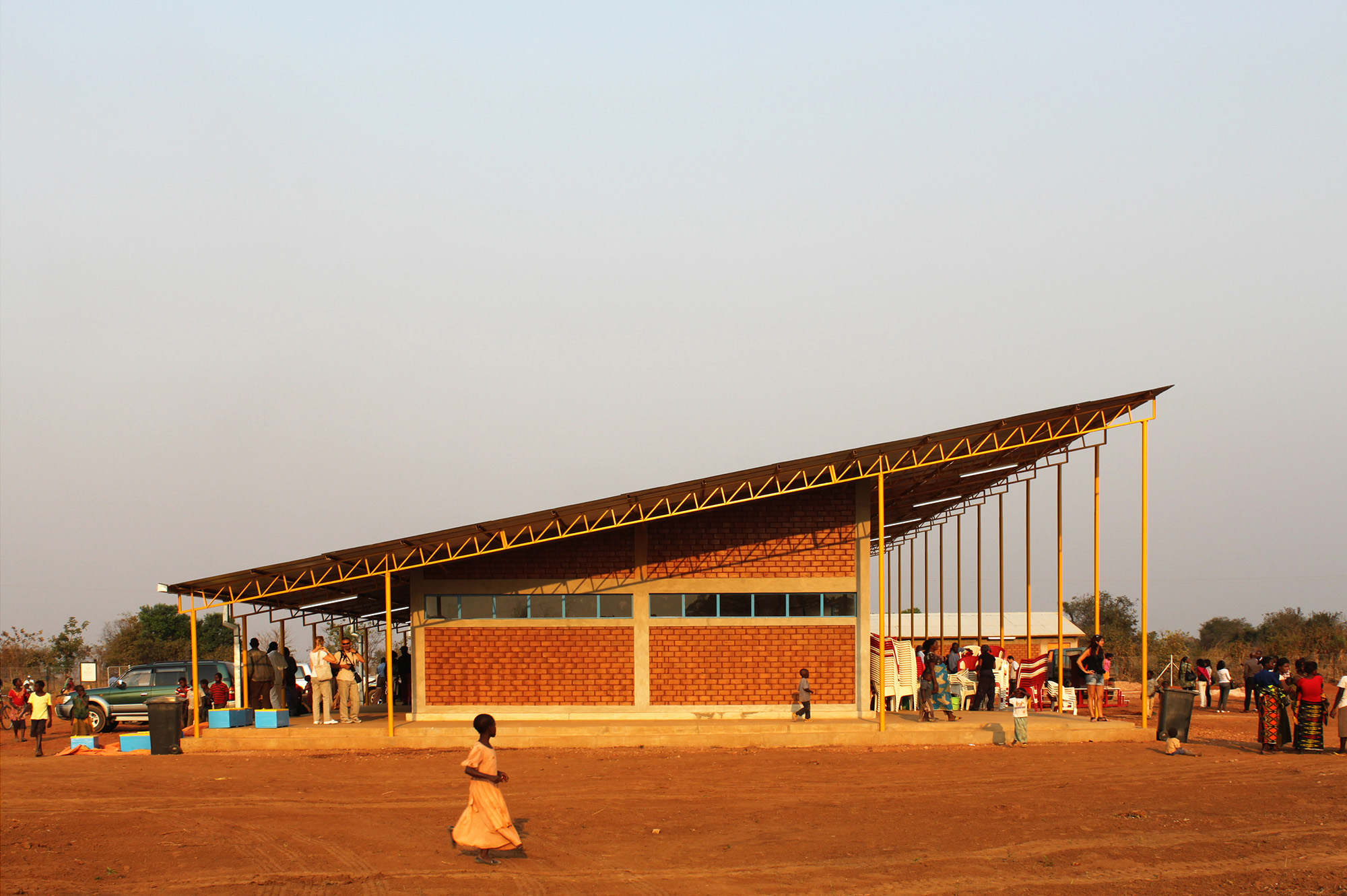 Malaika School.
In September 2011, 104 grade school girls entered the newly opened Georges Malaika Foundation School, designed by Studio MDA. Located in a village on the outskirts of Lubumbashi, the second largest city of the Democratic Republic of Congo, the plan of the school is a simple courtyard building with classrooms connected by covered walkways.
A simple and well-shaded school design in the heat of the Congo's second city.
Location
Democratic Republic of the Congo
Client
Georges Malaika Foundation
The courtyard serves as the hub of the school, around which adjacent programs are organised under shaded outdoor spaces. The classrooms, in clusters of three, are free-standing and turned at a slight angle to maximise light and air. Each classroom has a covered outdoor space on one side and a view to the landscape on the other. Double roofs catch the breeze and induce natural ventilation. Large overhangs on the roofs create ample outdoor shaded space and prevent direct light from striking the glazing and heating up the interior of the building. Computer light level simulations defined the geometry of the classroom roofs and clerestory windows, creating optimal light levels and diffusion for learning.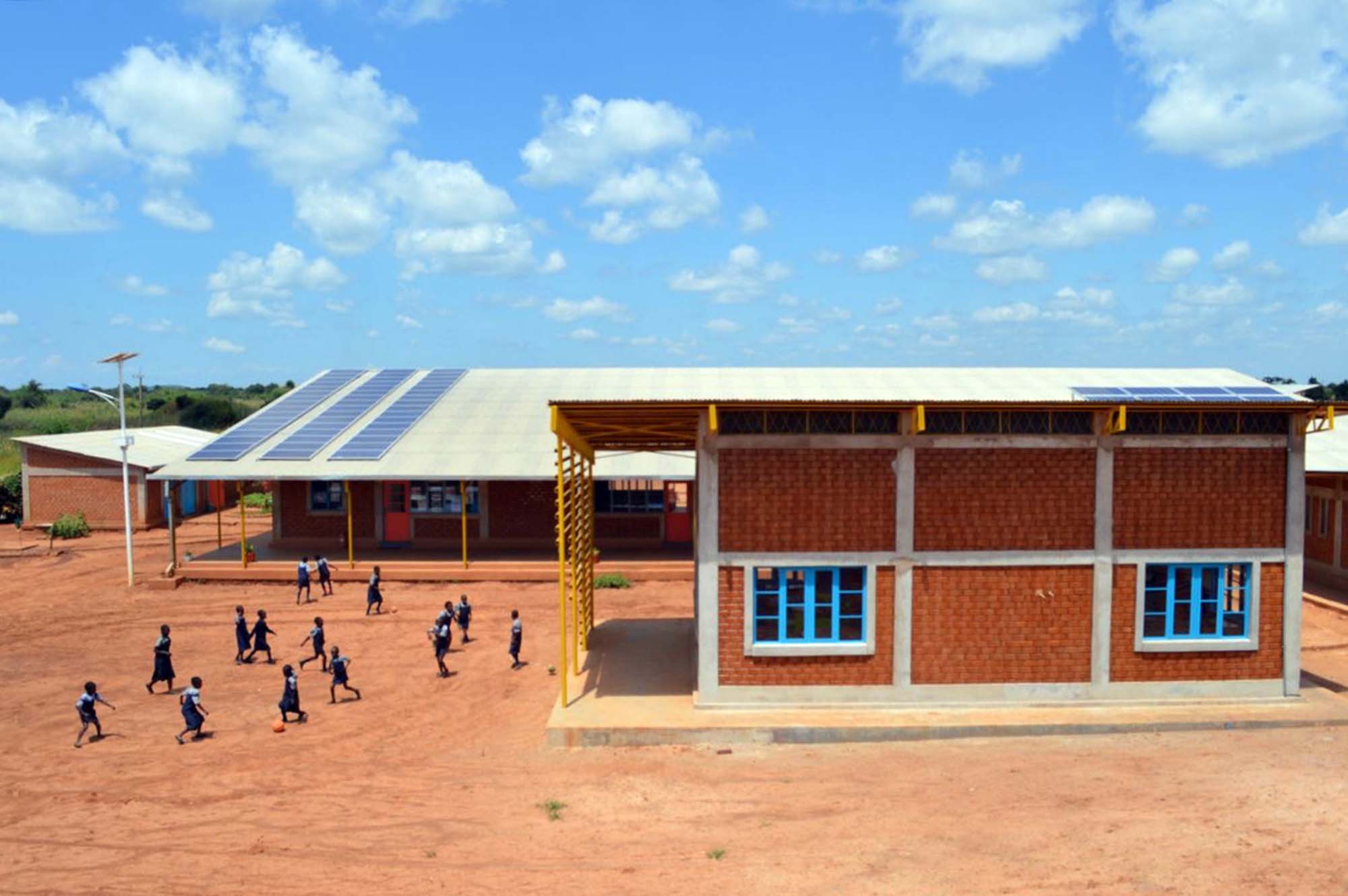 Photovoltaic panels contribute to the school's energy independence. Constructed wetlands clean the black and grey water generated by the school, allowing it to be used for landscape irrigation and educational agricultural. A rainwater catchment system also collects water for small student gardens and other learning landscapes. The 'learning landscapes' and educational agriculture areas can be used to educate the students on a range of ecosystems in their region, helping them develop the future of sustainable agriculture in Africa. Most construction materials were sourced locally, such as Hydraform bricks made from soil on site, avoiding the use of burned bricks which have been largely responsible for widespread deforestation in Africa.