Oops! Looks like your browser is out of date. Is this page displaying correctly? If not, try upgrading your browser or use a different one.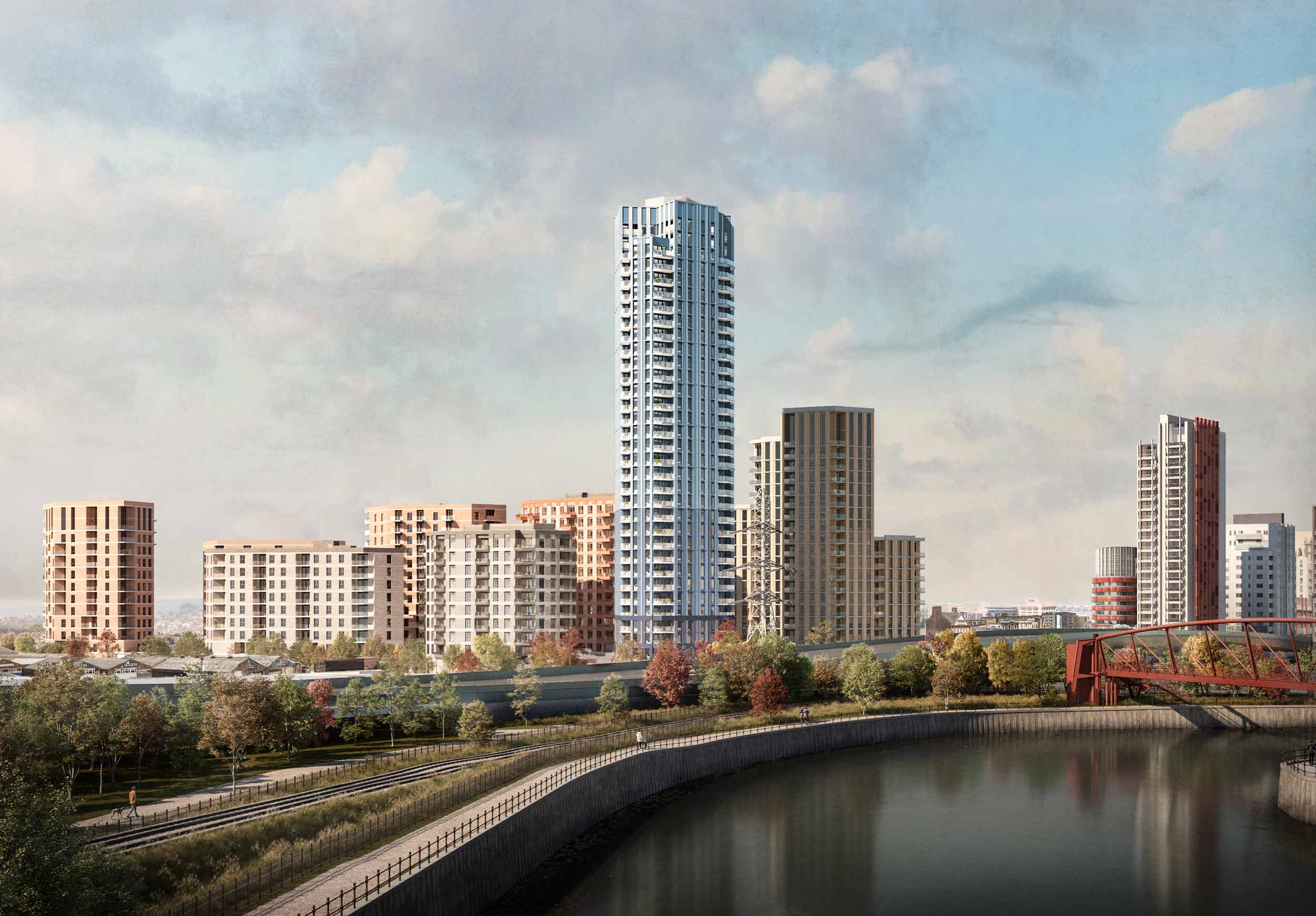 Manor Road Quarter.
This residential-led development forms part of a broader, masterplanned regeneration of several former warehouse sites throughout London's Canning Town area. The initial phase is designed by EPR Architects, for the English Cities Fund (ECF).
A masterplanned development that transforms a formerly industrial area of south-east London.
Location
London, United Kingdom
Client
English Cities Fund (joint-venture between Homes England, Legal & General and Muse)
Project Value
confidential
The project introduces three residential buildings, reaching 10, 12 and 33 storeys, which together provide 800 new homes, including 50% affordable housing for the local borough. These volumes are connected through a single-storey podium of commercial spaces for local businesses, which in turn connects into the masterplan's public realm.
The scheme furthermore integrates around several live infrastructure assets. The site contains a live electricity pylon, and is surrounded with London Underground and Docklands Light Railway lines, and Thames Water trunk sewers. The high-rise block additionally has to be constructed within height restrictions that are imposed by the nearby London City Airport.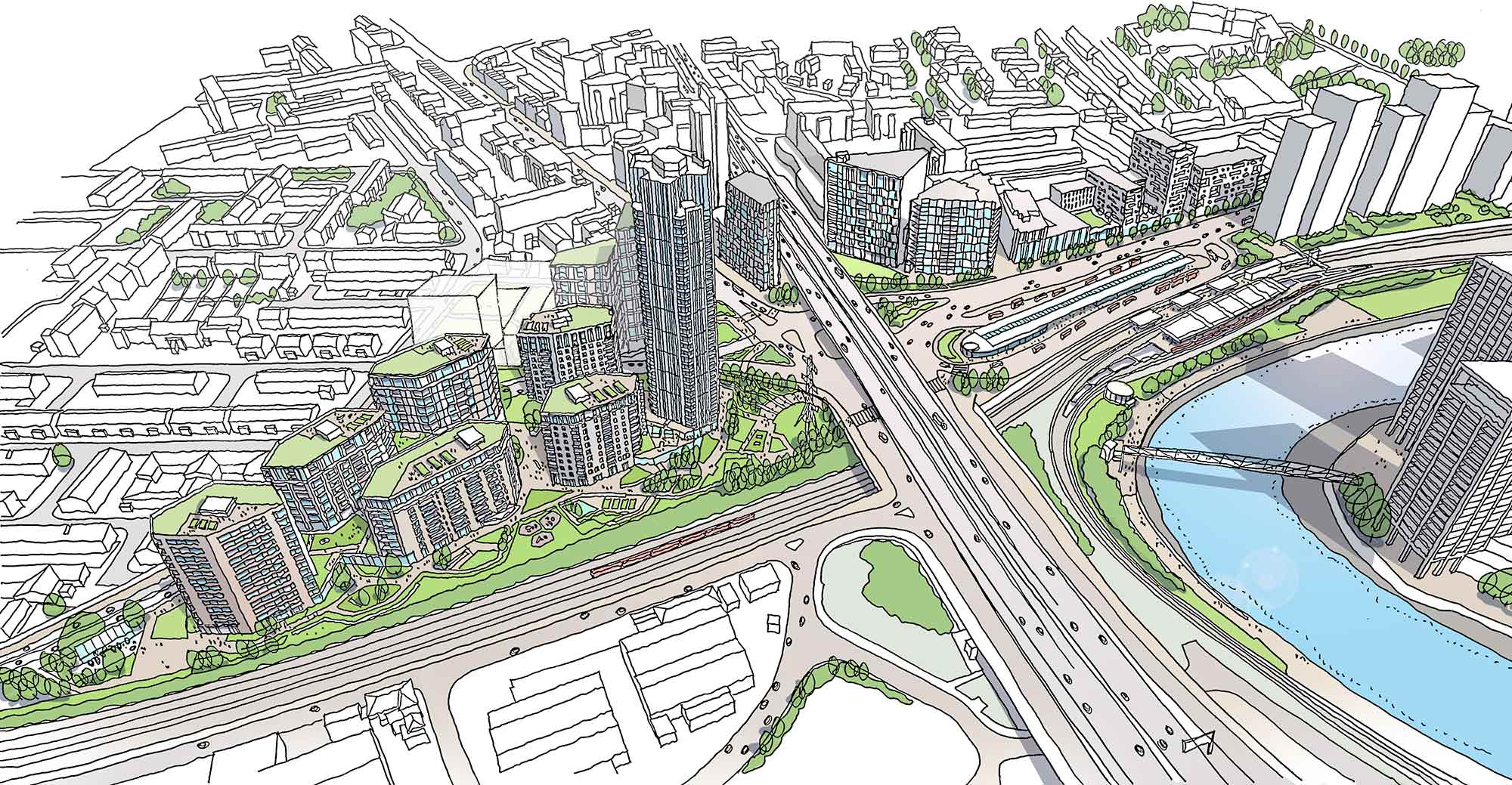 Everything has been developed in coordination with the construction sequencing that's required for the project's constrained, brownfield context. The entire superstructure is framed in reinforced concrete; this materiality delivers the high-rise massing with spatial longevity, and provides an inherent thermal and acoustic performance for the high-density residences. A movement joint is incorporated within the podium level to accommodate the expected differential settlement between the mid and high-rise massing.
A four-metre-deep layer of low-capacity soil covers the site. Piled foundations anchor the development onto the firmer ground below, together with a piled raft underneath just the high-rise element to help protect the surrounding assets from ground movement.
Extensive sustainable-drainage (SuDS) measures are also introduced, across the site. These include blue roofing, retention basins and attenuation tanks, as well as planted pools that provide both water purification and biodiversity. Rainwater flows from the roofs to the basins through cascading concrete blocks, which form part of the development's landscape identity.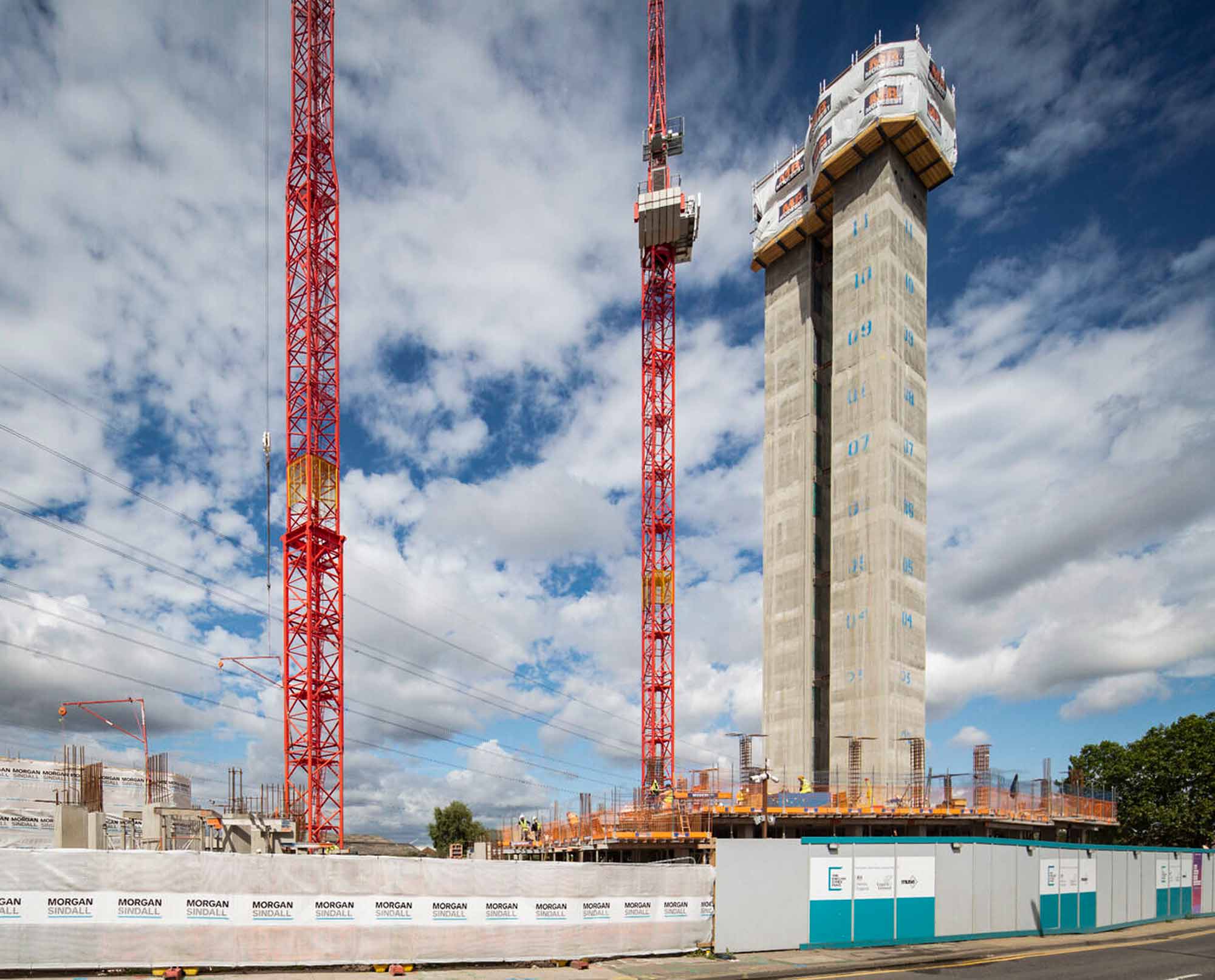 © John Kees / Morgan Sindall Construction