Oops! Looks like your browser is out of date. Is this page displaying correctly? If not, try upgrading your browser or use a different one.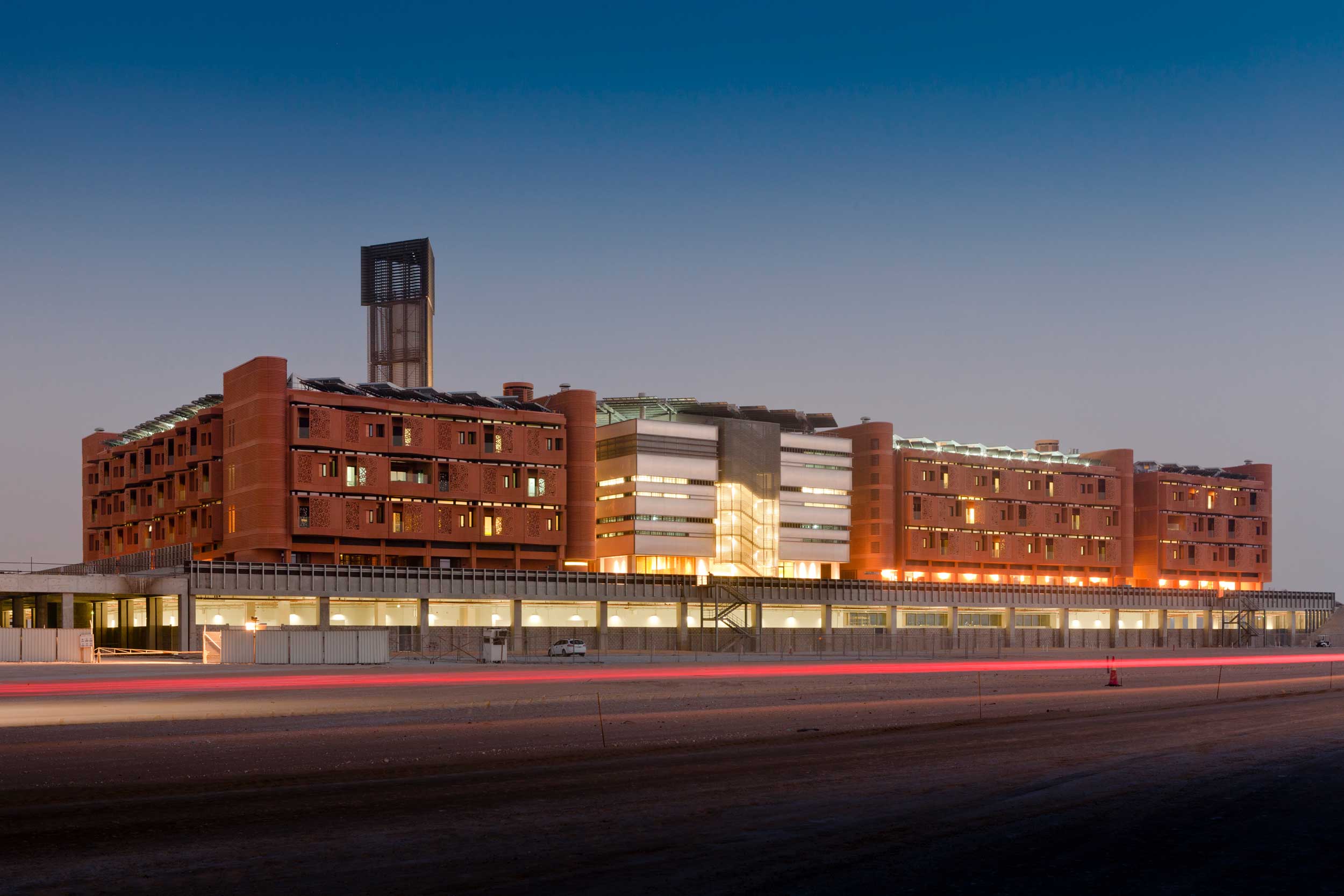 Masdar Institute.
Part of a bold new development set to convert a 640 ha section of UAE desert into an entire city, the Masdar Institute of Science and Technology sought to put its own research focus into practice within its very form, incorporating the latest in sustainable design.
Futuristic university buildings in the first phase of a new sustainable city
Client
Abu Dhabi Future Energy Company
Architect
Foster + Partners
Project Value
£ 225 million
The institute is solely concerned with exploring the efficient generation of clean energy, and its findings will be applied to its surroundings, with the aim of placing Abu Dhabi at the forefront of energy-saving technology. Part of a masterplan by Foster + Partners, the project delivered both residential blocks and academic buildings.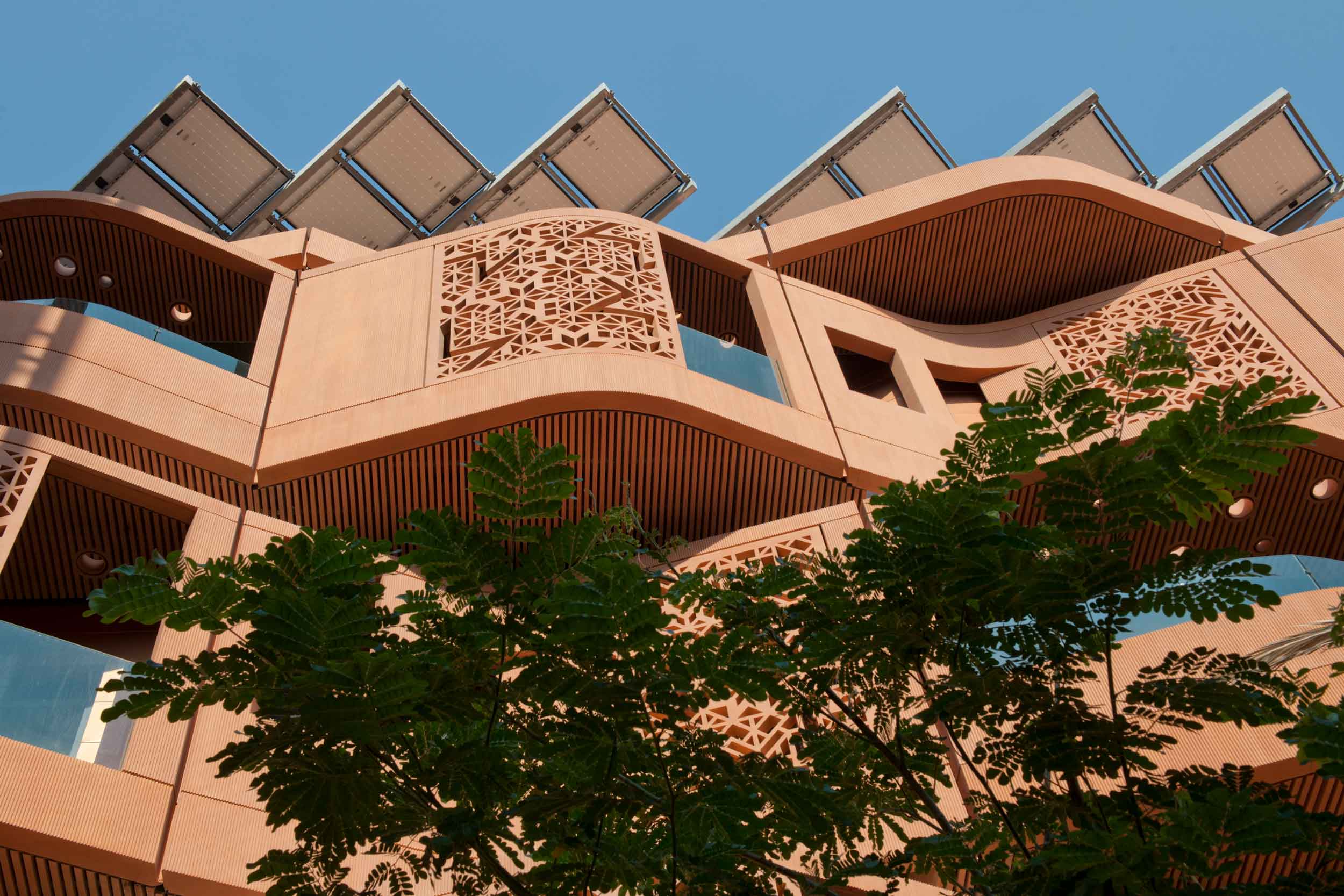 © Nigel Young / Foster + Partners
With just 18 months to complete the £225 million project, coordination was paramount; MIST was the first building on the site, with designs being developed elsewhere as our construction was already underway. Setting out and services strategies were frequently reviewed alongside the client and other design teams, and a high-density layout meant that construction was taking place in a relatively confined area, which also affected phasing. Piled foundations, chosen due to limited ground bearing capacity, were driven before the design was signed off. A 7 m-tall podium structure was installed to allow the finalised building footprint to transfer down onto the pile grid, and measures were taken to increase the structure's efficiency where possible.
Concrete was used for the superstructure, with the landmark Knowledge Centre overarched by a dramatic curved glulam timber roof. Not only was the building's thermal mass appropriate for the harsh desert climate, but the use of fair-faced concrete also reduced the need for finishing materials. In line with the latest sustainable research in concrete, we adopted pulverised fuel ash to replace cement. Its relative density allowed us to comply with vibration mitigation requirements throughout the building, which enhanced the versatility of internal layouts: unrestricted, movable workstations can plug into an overhead system of exposed services and flexible connections.
© Nigel Young / Foster + Partners
Awards.
2013 British Expertise International Award
2011 RIBA International Award
2011 AJ Building of the Year Award – Shortlisted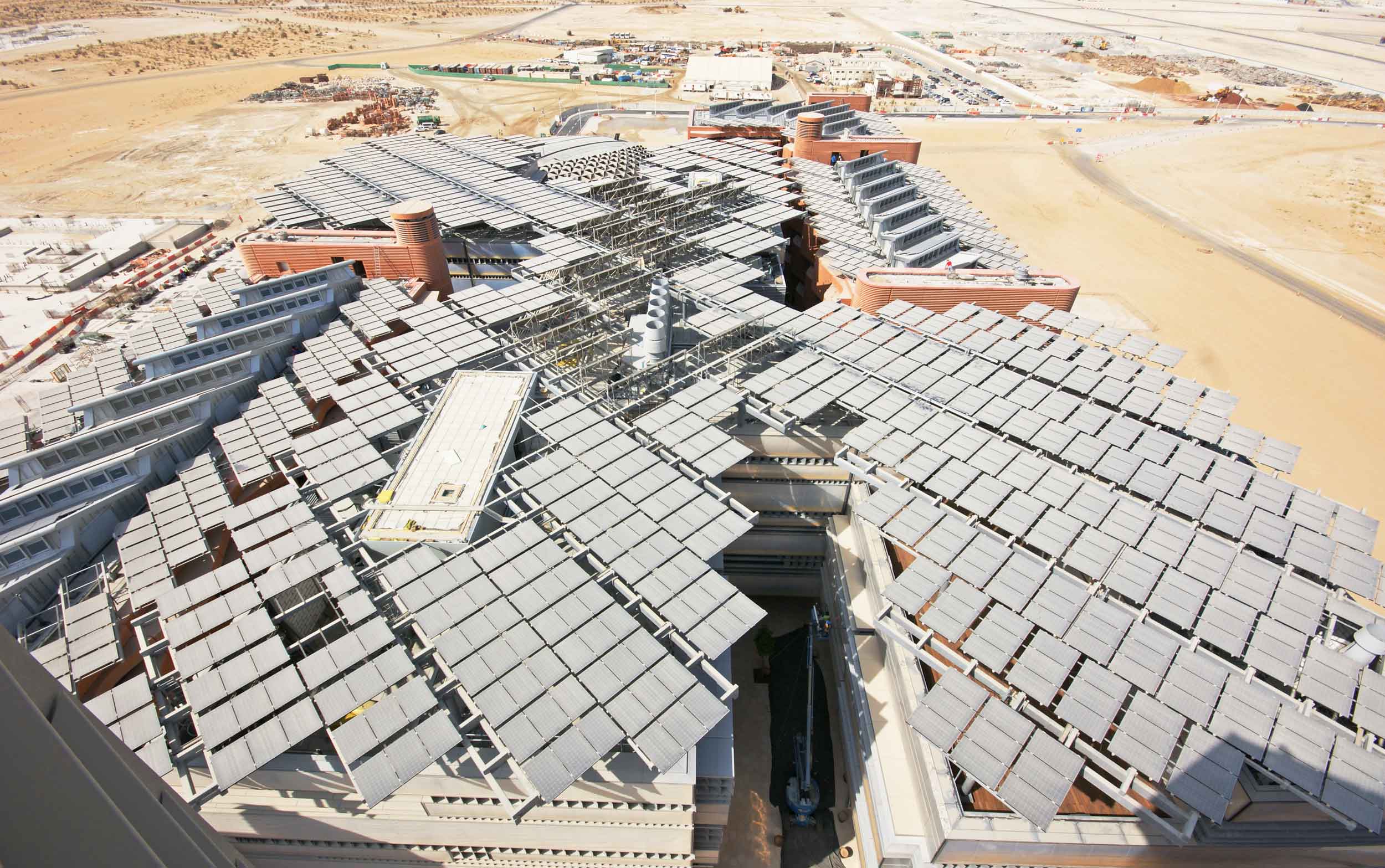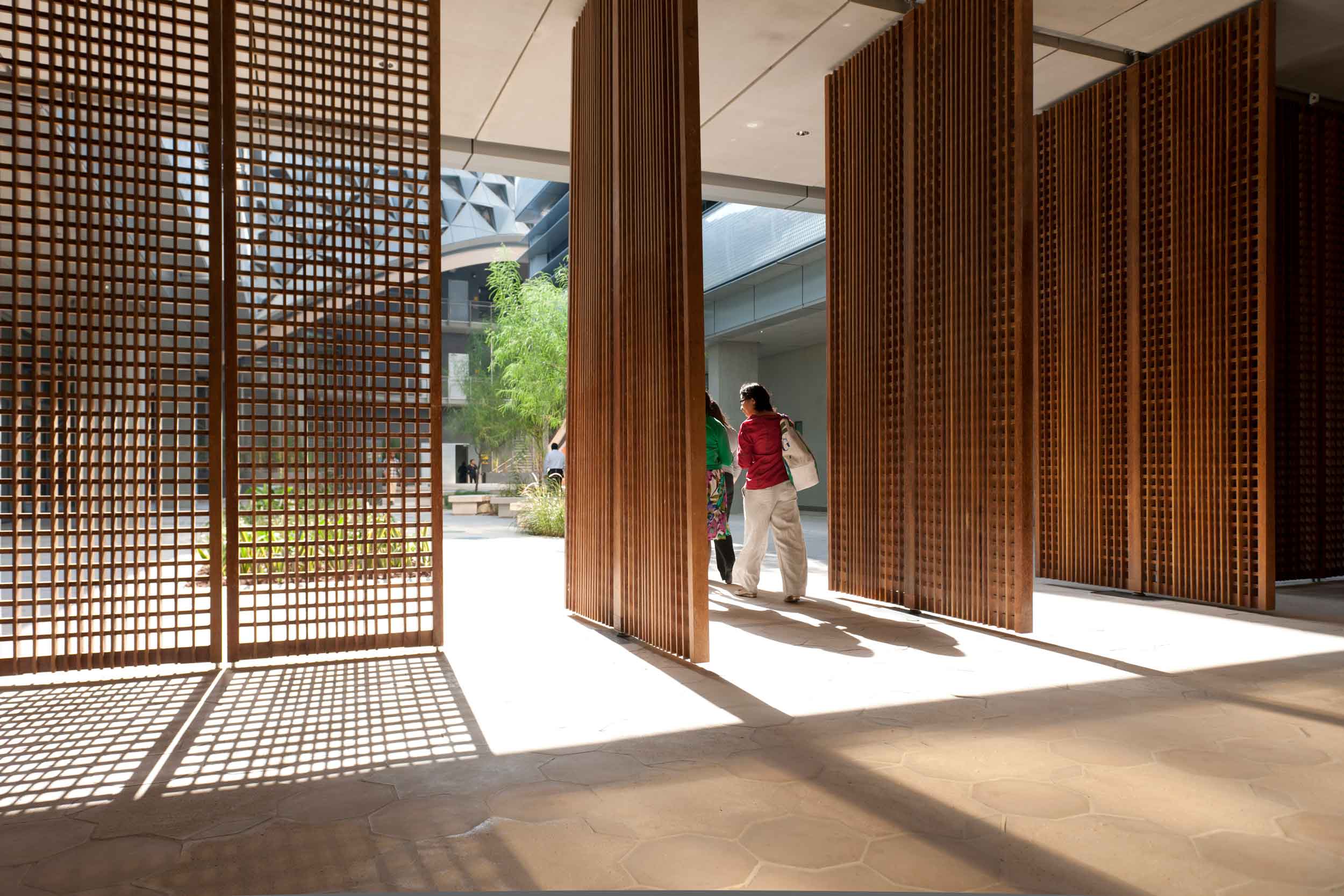 © Nigel Young / Foster + Partners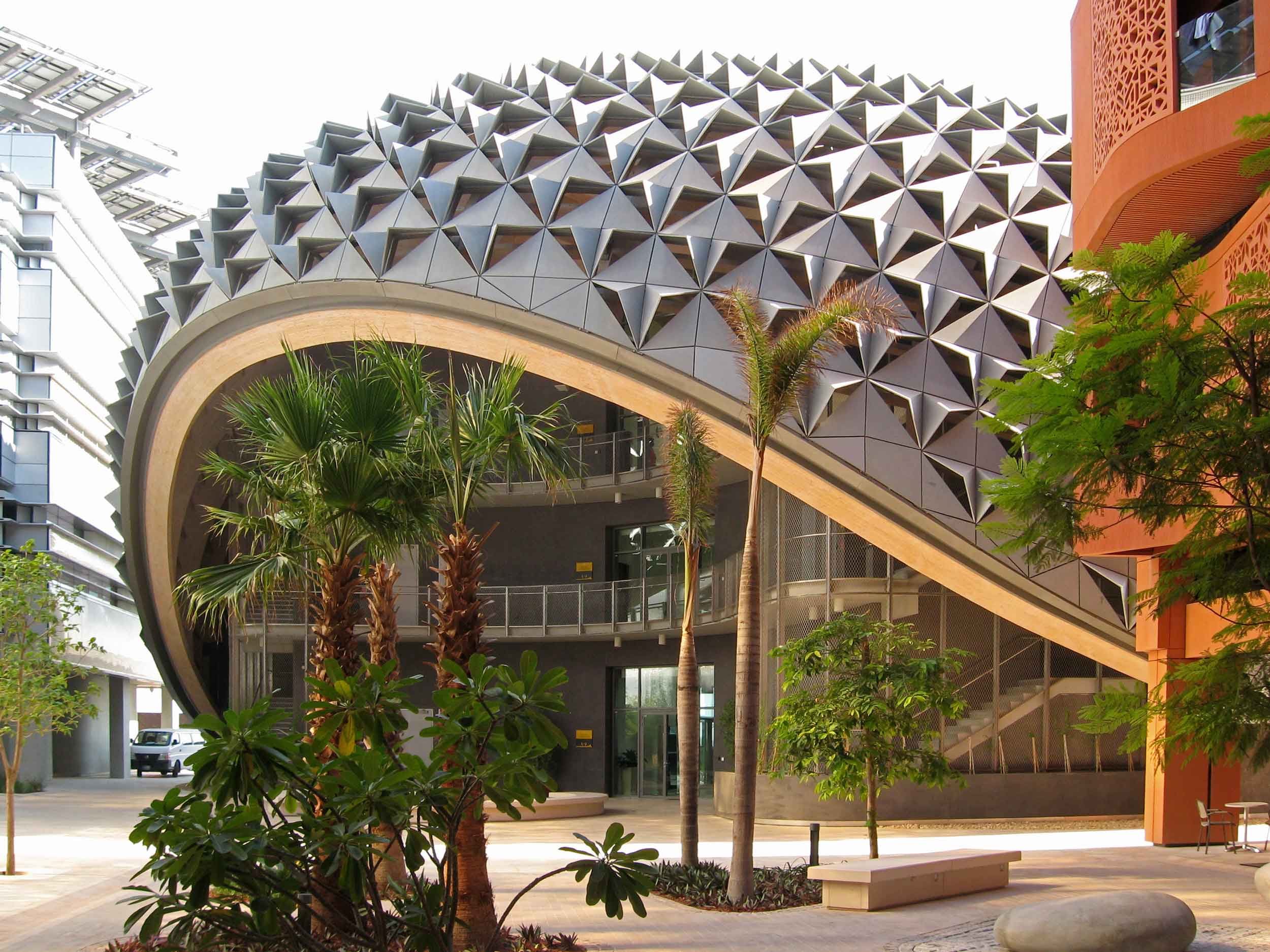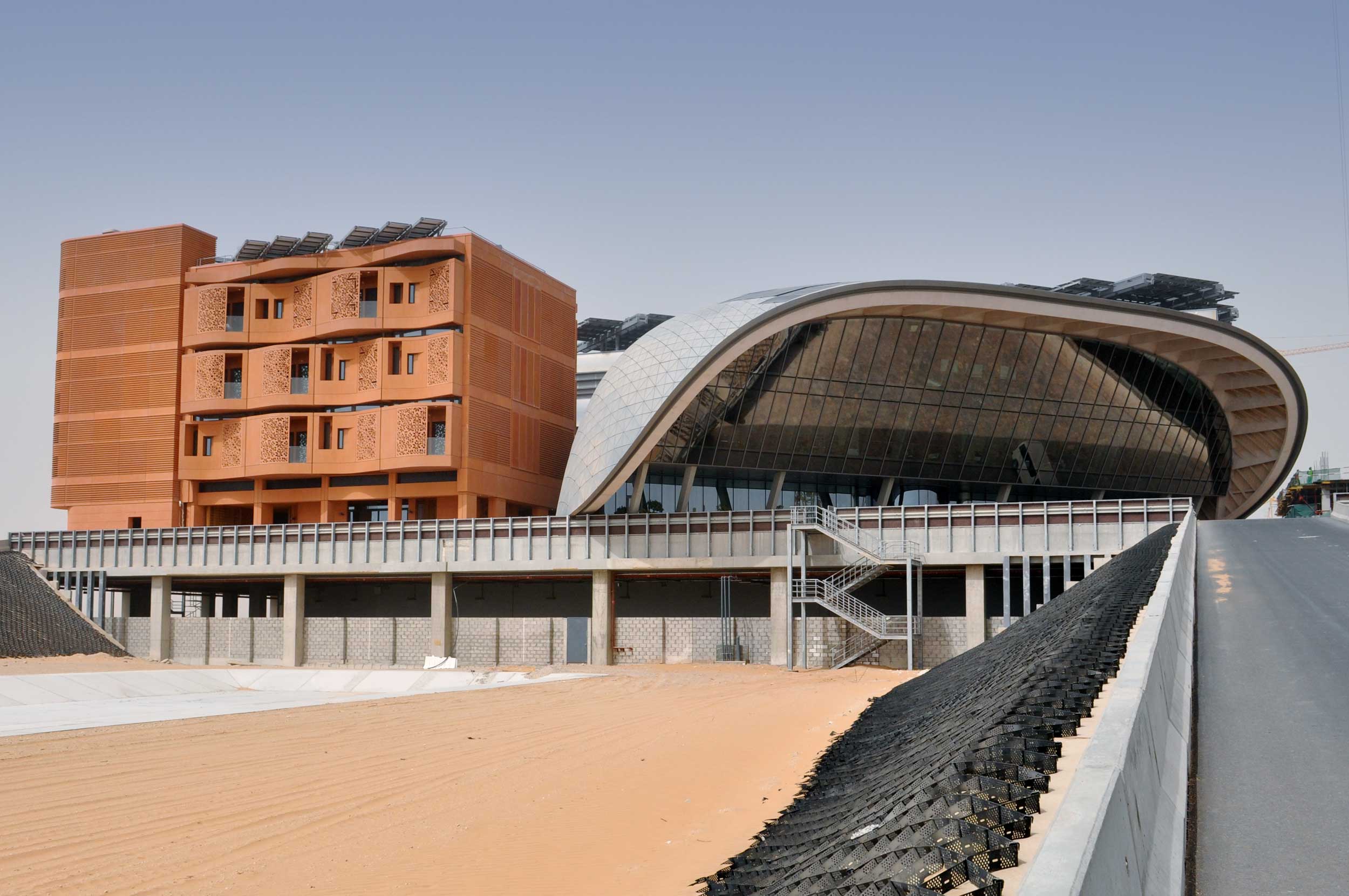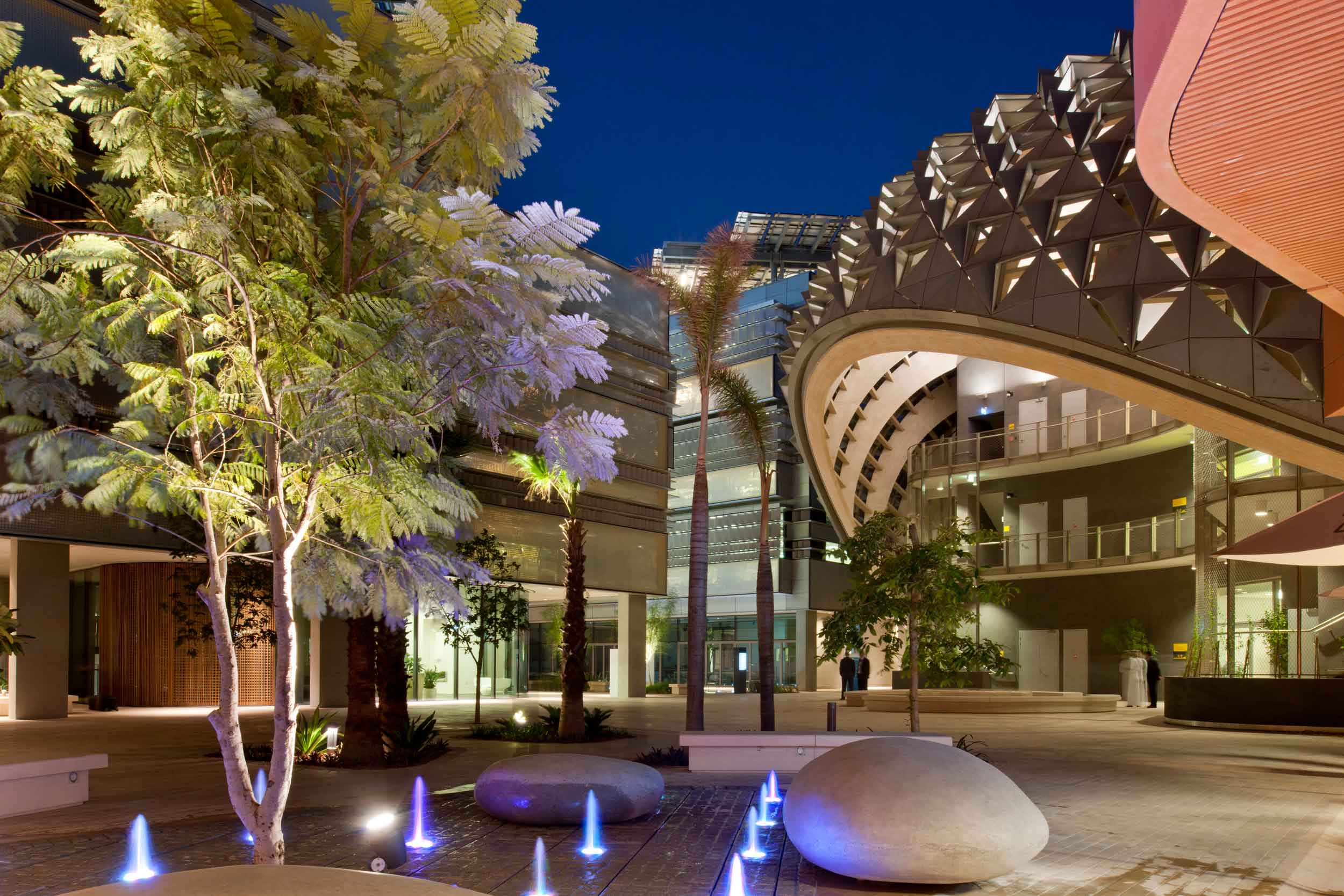 © Nigel Young / Foster + Partners