Oops! Looks like your browser is out of date. Is this page displaying correctly? If not, try upgrading your browser or use a different one.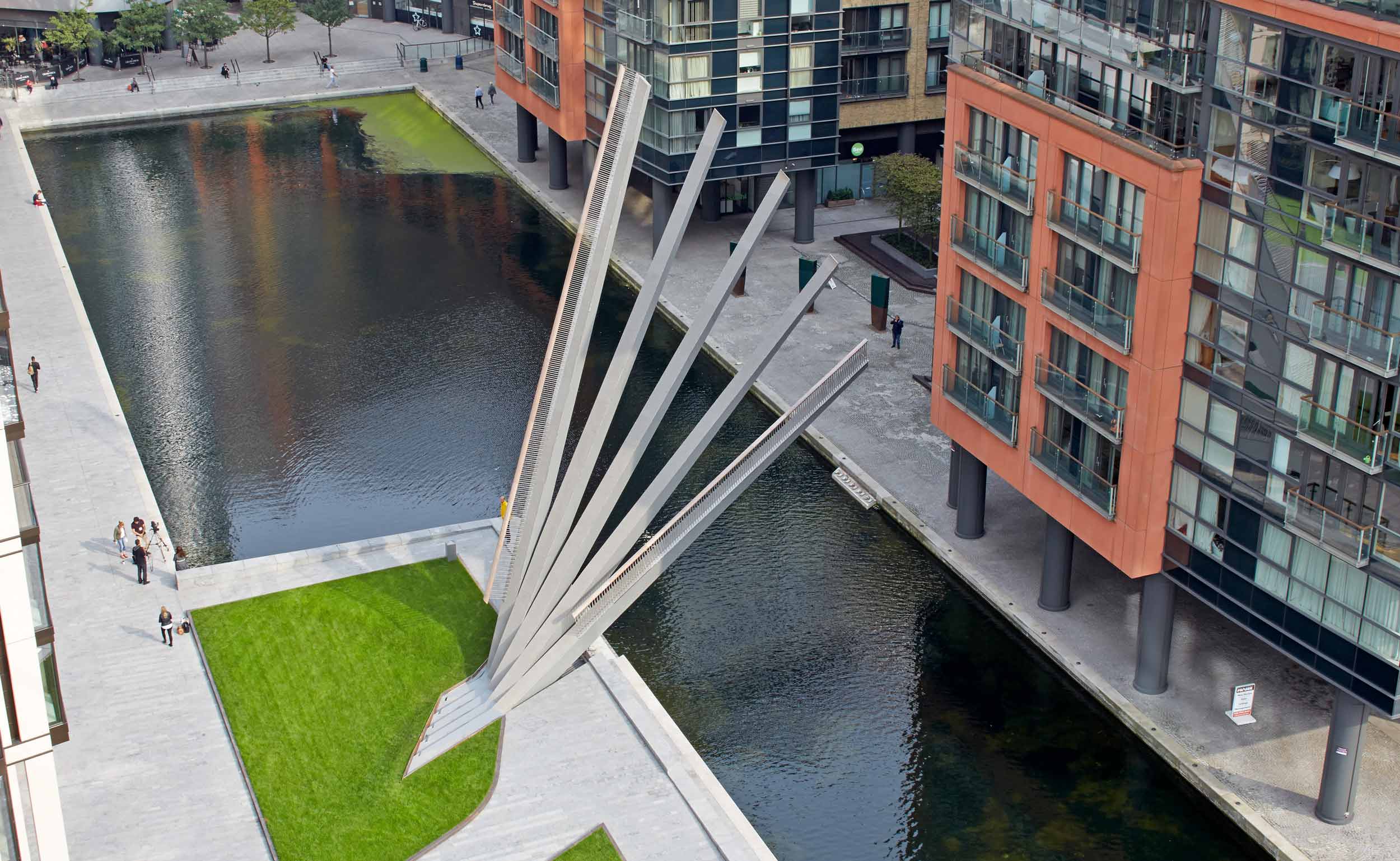 Merchant Square Bridge.
Set across the Paddington Basin, just south of the Merchant Square development, this jewel of a bridge is a 'polite' and understated pedestrian crossing as much as spectacular sculptural piece of public art. Due to its skewed alignment, the bridge generates a dramatic fanning motion when opening similar to that of a traditional Japanese hand fan.
Footbridge in Paddington Basin with 'Japanese fan' opening mechanism
Architect
Knight Architects
The design is the result of complex form-finding, optimising multiple geometric, structural, mechanical and electrical parameters, and an exceptional standard of prefabrication and tolerance had to be achieved in order to create a seamless walking surface in the 'closed' position.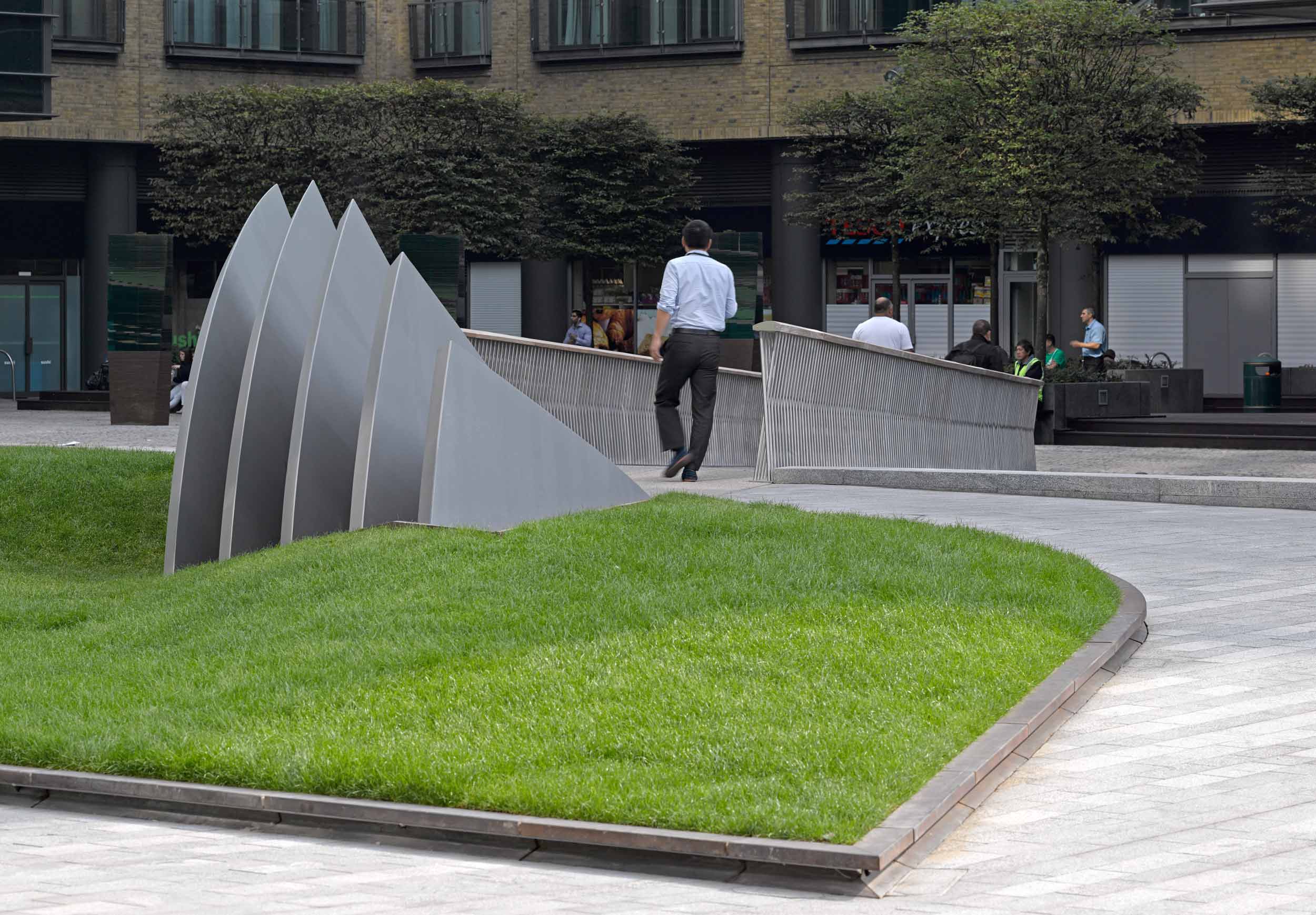 The five beams forming the deck open in sequence, with the first rising to an angle of 80 degrees and the last achieving the required clearance over the canal of 2.5 m tall by 5.5 m wide at mid-channel. The structure of the bridge consists of five independent cantilevers 25 m in span, propped at the tip in the 'closed' condition. Each cantilever is balanced by a counterweight formed by a series of solid steel plates, profile-cut to the form of the landscape in the 'open' state.
The cantilever beams consist of slender fabricated steel box girders, tapering in depth at the tip to an optimal profile. When closing the cantilevers interlock to form a laterally rigid deck. Each cantilever is 1.2 m at the pivot point and 400 mm at the tip. At 6 to 7 t, the weight of the cantilevers is perfectly balanced by a counterweight of 40 t such that the force exerted by the hydraulic pistons to lift the bridge is minimal.
Balustrades are formed from twin rows of inclined stainless steel rods, overlapping to form a robust yet filigree and highly-transparent structure.
Awards.
2017 Footbridge Awards – Short Span
2016 Detail Prize
2016 RIBA Regional Award
2016 Civic Trust Award
2015 Structural Steel Design Awards