Oops! Looks like your browser is out of date. Is this page displaying correctly? If not, try upgrading your browser or use a different one.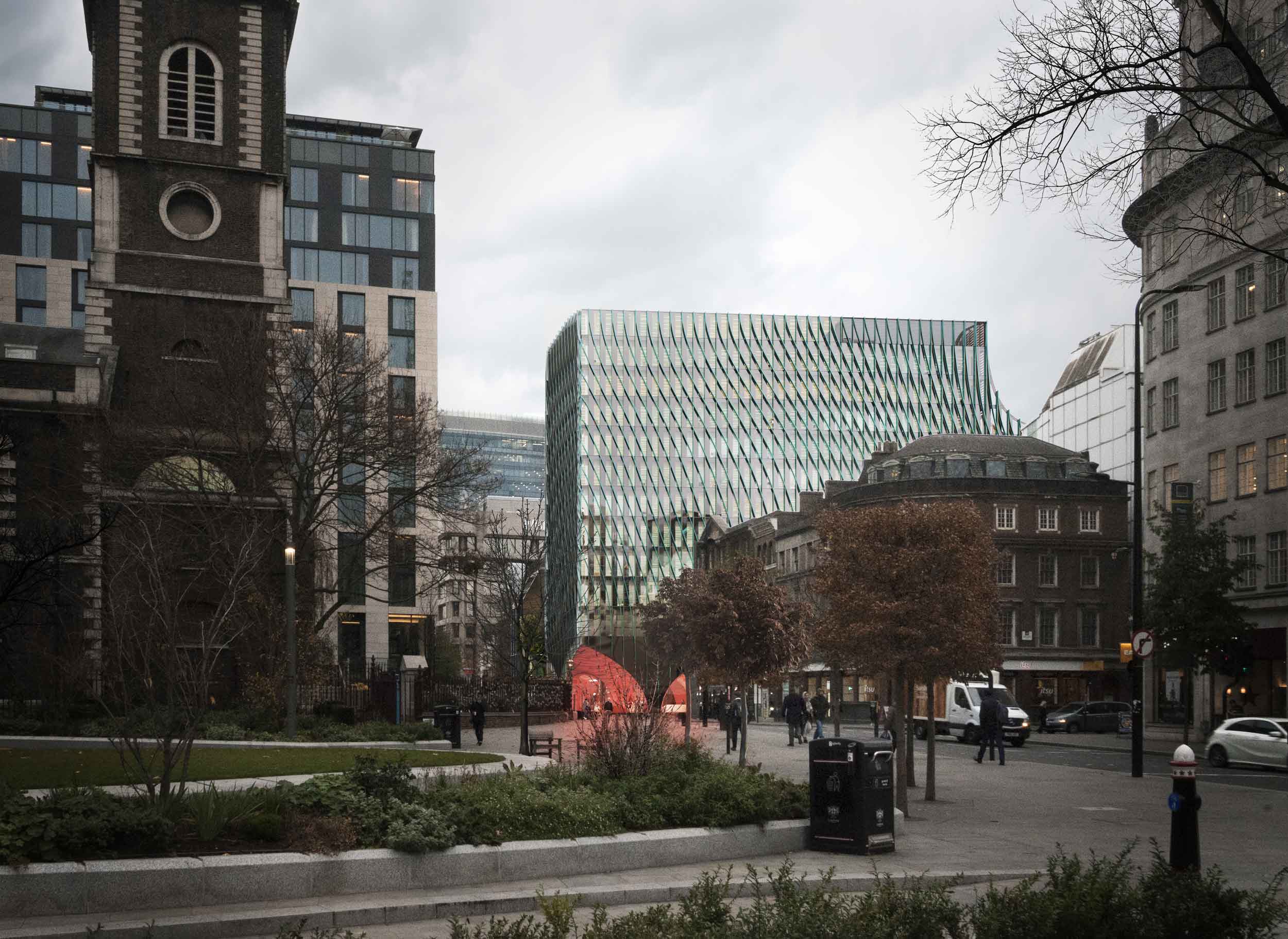 Minories.
Working for client 4C Hotel Group, we are developing a range of structures on this large, mixed-use scheme close to Aldgate Station, which includes a 20,000 m² office building, a 16,500 m² hotel with 370 rooms, and an 8,000 m² residential building, with several associated public spaces.
Large mixed-use development designed by ACME and Dexter Moren.
Architect
ACME, Dexter Moren
Project Value
£ 90 million
The site faces major challenges in terms of infrastructure, including existing and disused sewers – the latter found via historical research on the plot – as well as a District line tunnel.
Below the 12-storey, steel-framed office building, the tube tunnel splits, with the northern tunnel incorporating disused tracks but some live equipment. In certain disused parts of the masonry tunnel wall, it will be possible to stitch drill sleeved, large diameter piles down through the depth of the wall, though massive transfer structures will also be required. Throughout investigation works and subsequent proposals, we undertook monthly reviews with London Underground Limited (LUL), submitting design statements to demonstrate that works will not affect the functioning tube lines.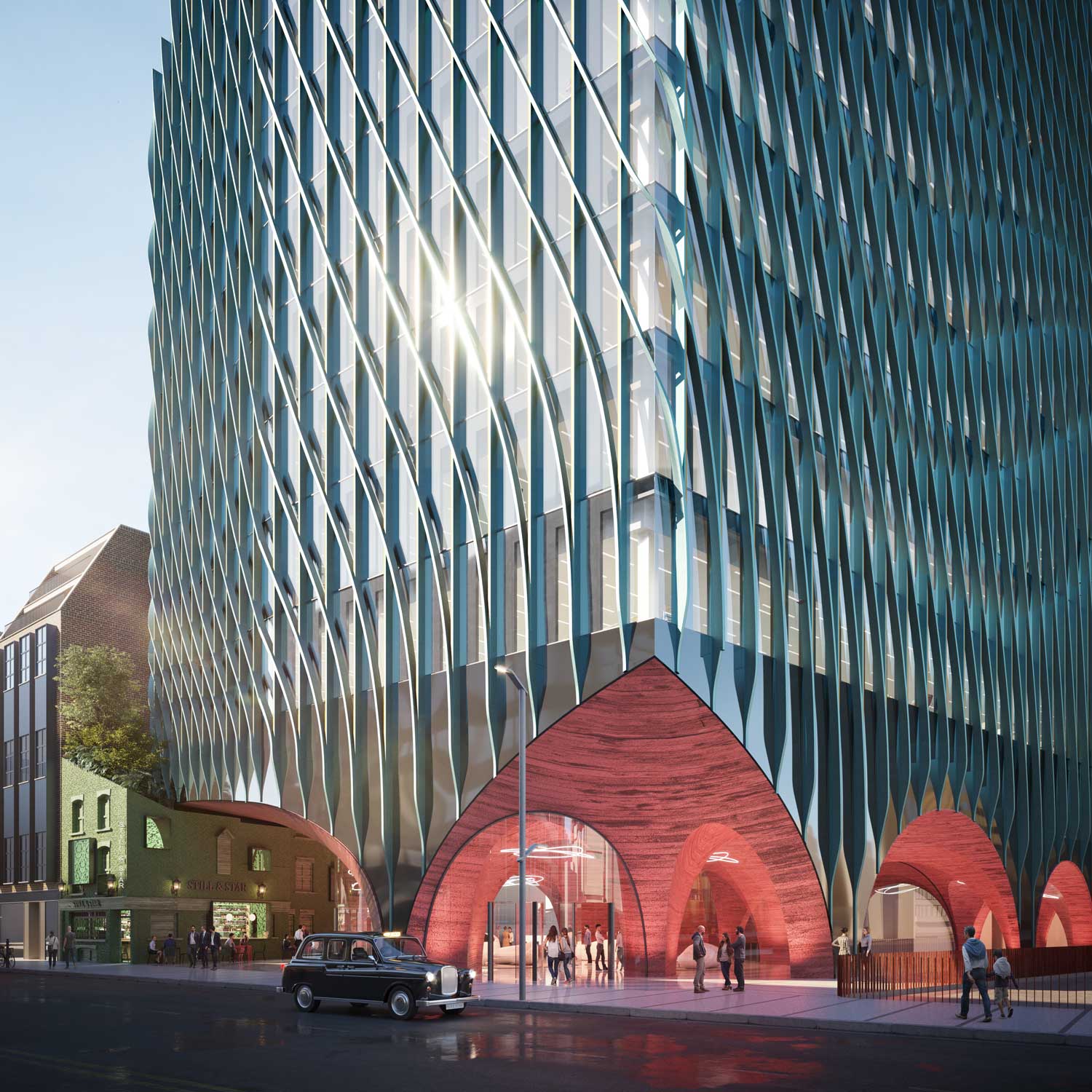 Due to its delicate location, the office building has been designed as a lightweight steel-trussed arch system with concrete floors. An architectural requirement for an exposed soffit led us to specify prefabricated steel beams, flush with the bottom of the slab. The concrete-framed residential block uses a combination of flat slabs and walls, employing cantilevers to step in and out; as such each wall needs to be rationalised and designed individually.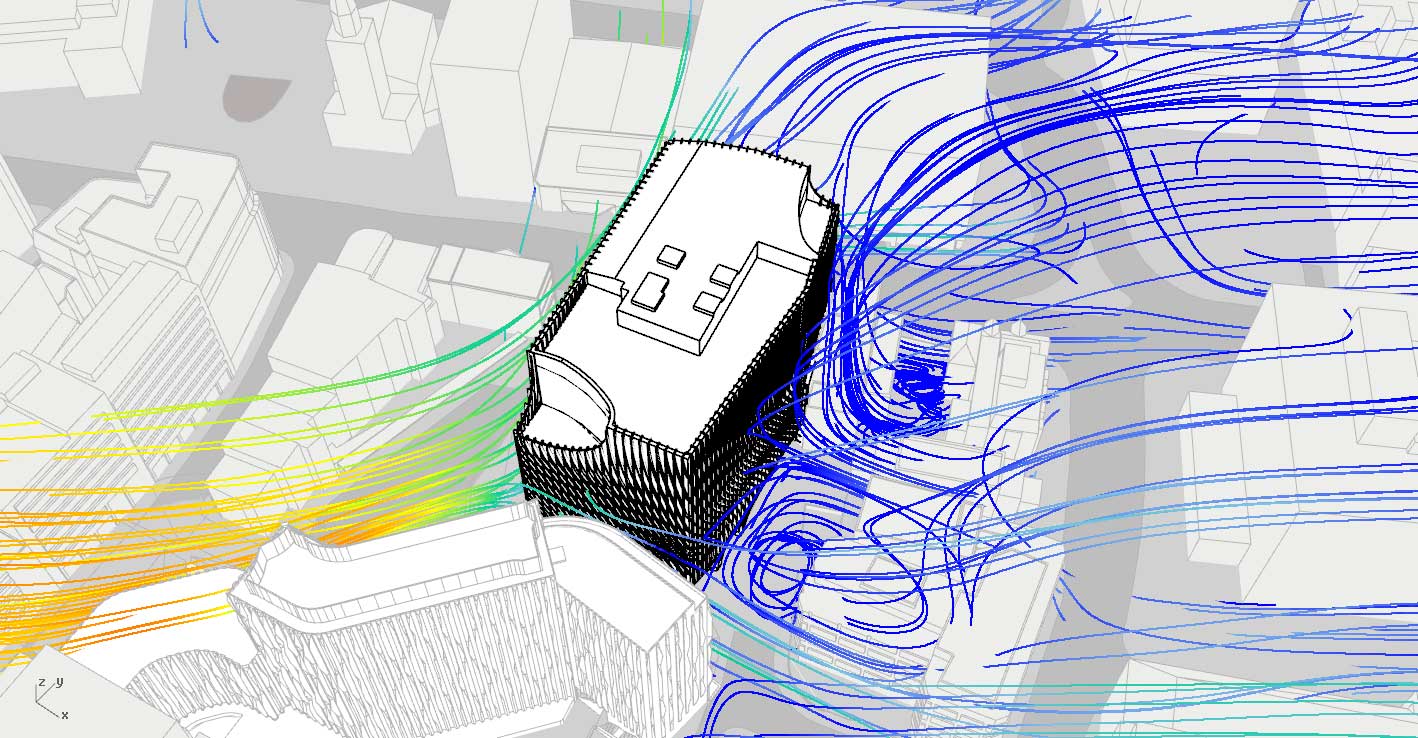 Part of the 13-storey hotel structure will comprise a refitted existing building. Since there was no structural information on this, extensive ground investigation and fabric surveys were commissioned to determine the strength of the existing building, which comprises a concrete frame with ribbed slabs and blade columns with band beams.
A large basement, up to two storeys deep, runs beneath the majority of the site, connecting all three buildings. In the case of the residential building, where it was not possible to continue load-bearing walls below ground floor, 1,400 mm-deep transfer beams were employed.