Oops! Looks like your browser is out of date. Is this page displaying correctly? If not, try upgrading your browser or use a different one.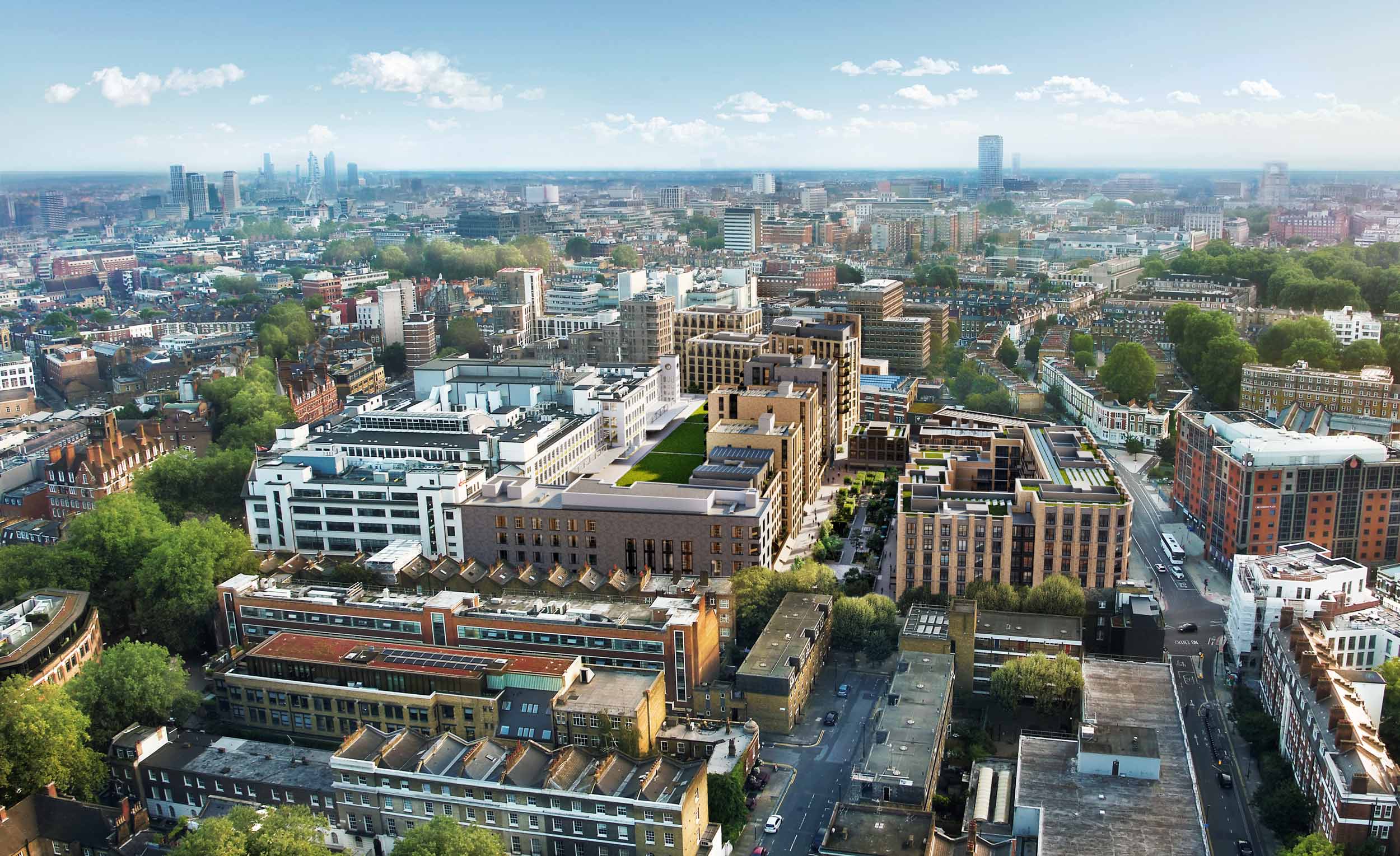 Mount Pleasant.
This highly complex project capitalises on a vast, complicated industrial site, in central London, to realise an expansive new oversite development opportunity. We've been working with WilkinsonEyre, and then with White Ink Architects, to design the enabling works, and three of the subsequent oversite volumes, respectively.
Capitalising on a highly challenging, occupied site, to realise a profound new development opportunity.
Location
London, United Kingdom
Client
Royal Mail Group (preparatory works)
Taylor Wimpey (oversite development)
Architect
WilkinsonEyre (preparatory works)
White Ink Architects (oversite development)
Project Value
enabling works £ 50 million
over-site (Blocks E, F and G) total £ 80 million
Everything is being constructed on top of a live Royal Mail industrial facility, and over several further underground infrastructure assets. The site contains 'Mail Rail' railway tunnels and depot facilities, as well as London's massive Fleet Sewer, while the Fleet River (London's largest culverted waterway), UK Power Networks electricity tunnels and London Underground railway tunnels additionally run underneath the scheme's boundaries.
The enabling works principally involve the resolution of the site's parking yard and access roads to become a rationalised substructure (up to first-floor level) for the new above-ground construction. As part of this phase, the existing vehicle depot is also enclosed with a new, planted roof, which introduces visual and acoustic protection for the oversite programme. This roof additionally spans for 30 metres to preserve the Royal Mail's lorry circulation underneath.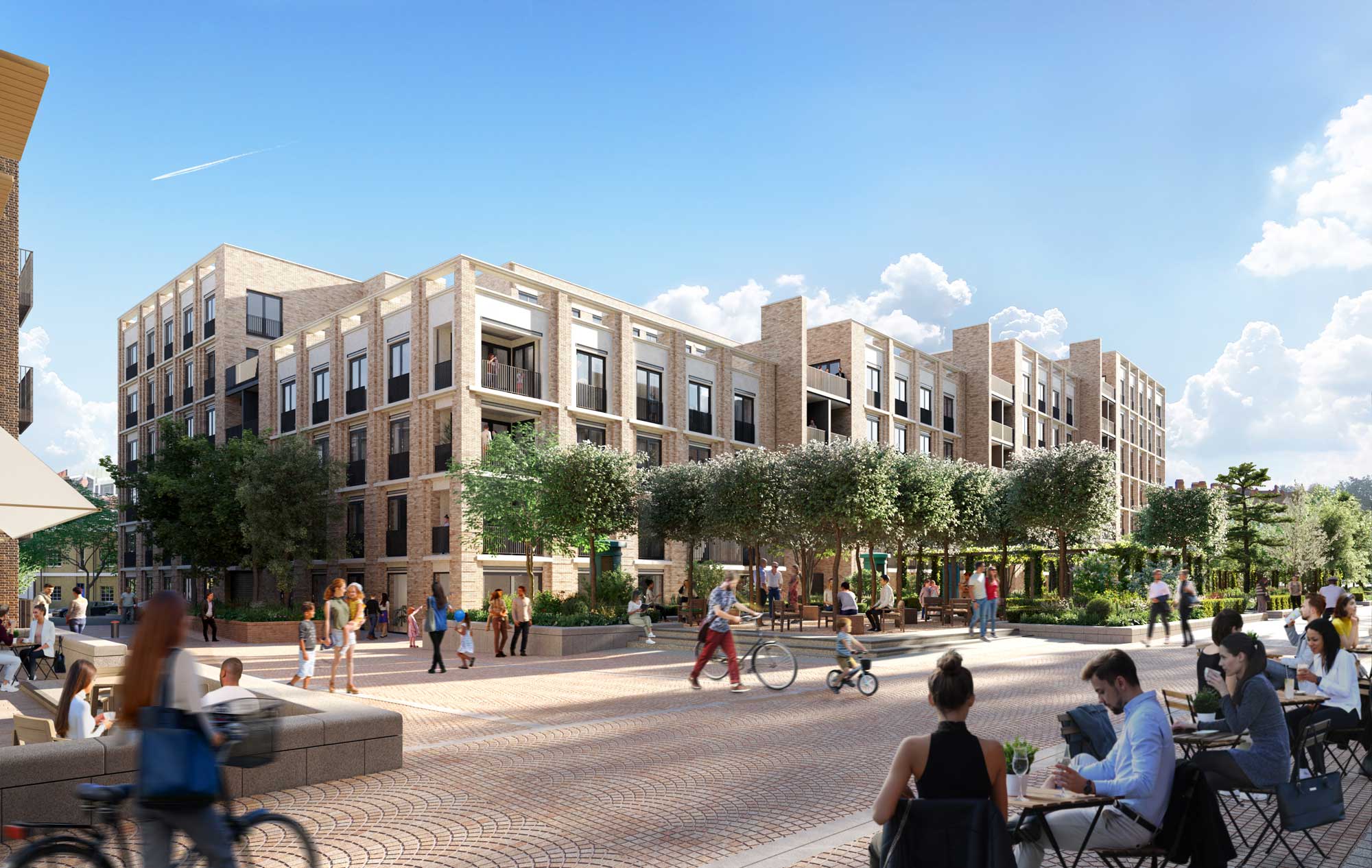 Image courtesy of Taylor WImpey
AKT II's three new oversite volumes then range up to 11 storeys, with a relatively standardised construction. These provide a mix of residential and workspace, with public retail. To achieve this, our structural design resolves numerous loading interfaces between the available substructure interventions and the required superstructures (and between the two phases' different architects and contractors); numerous transfer solutions 'bridge' the rationalised above-ground programme over the site's irregularities and the exclusion zones of the below-ground assets.
Our civil and infrastructure team has meanwhile designed the site-wide drainage strategy, whereby all rainwater run-off is channelled through new, integrated attention tanks and into the Fleet Sewer.
And finally, AKT II's envelope team has specified all of the oversite development's materials and finishes to further mitigate vibration (including noise) from the site's ongoing infrastructural activities.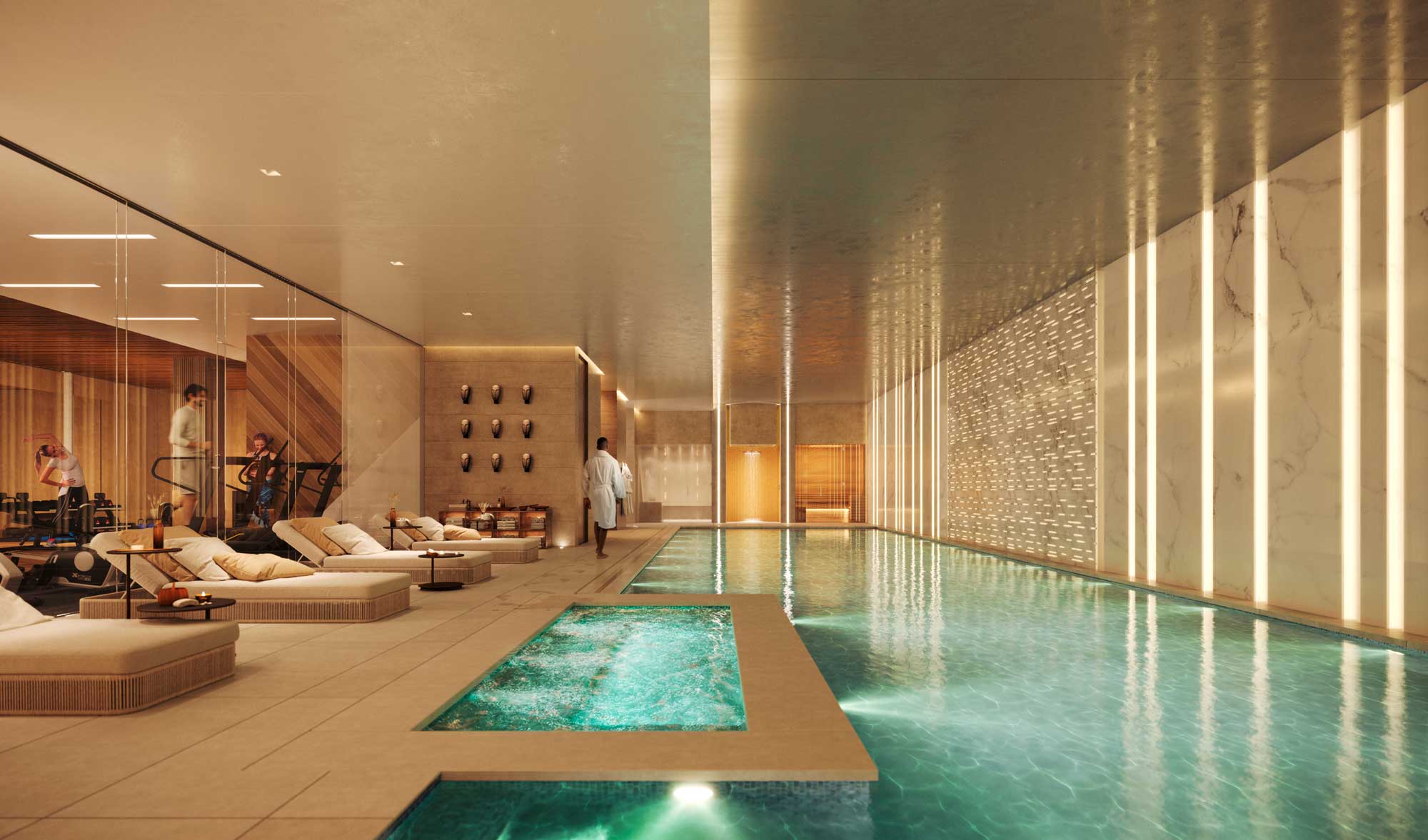 Image courtesy of Taylor WImpey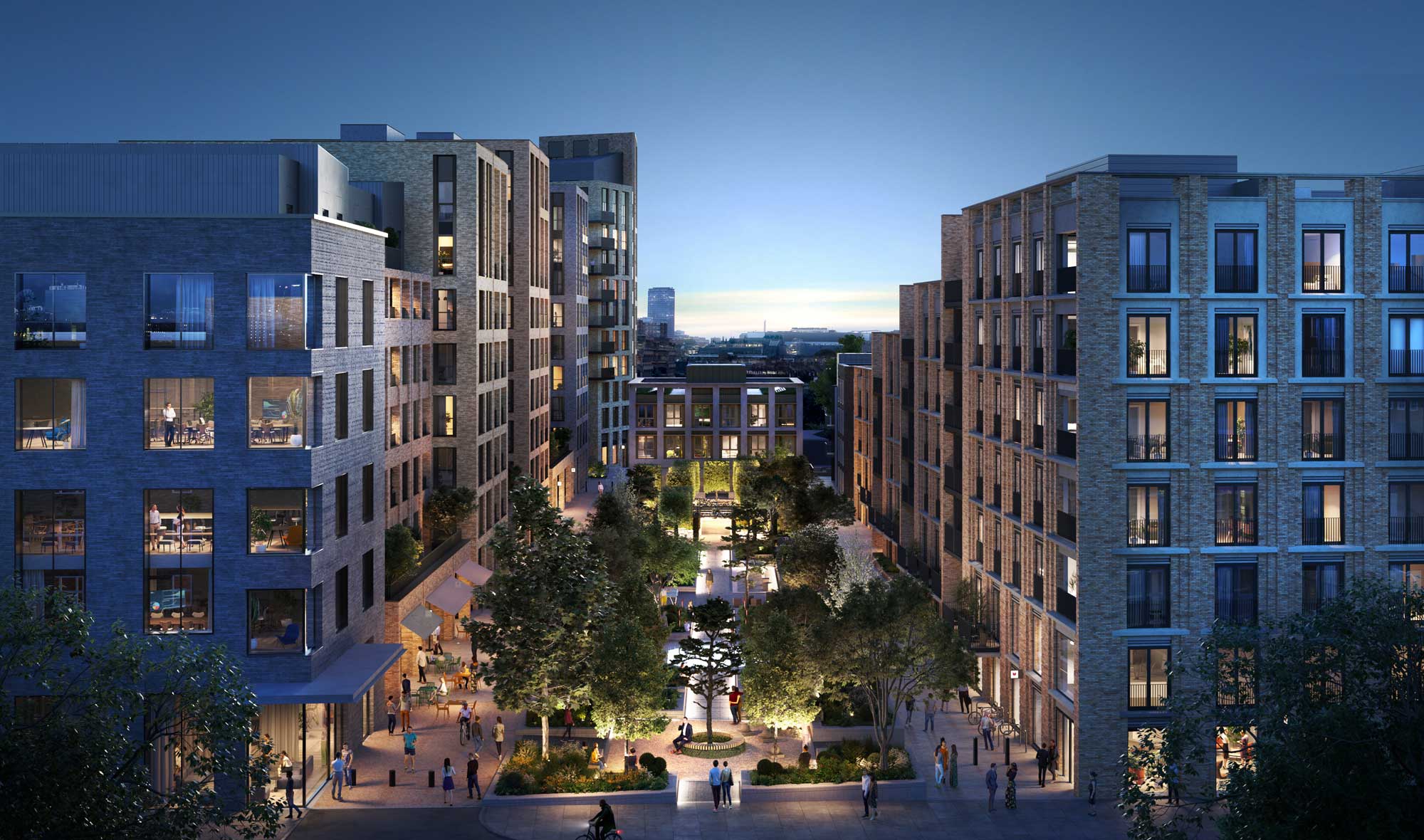 Image courtesy of Taylor WImpey