Oops! Looks like your browser is out of date. Is this page displaying correctly? If not, try upgrading your browser or use a different one.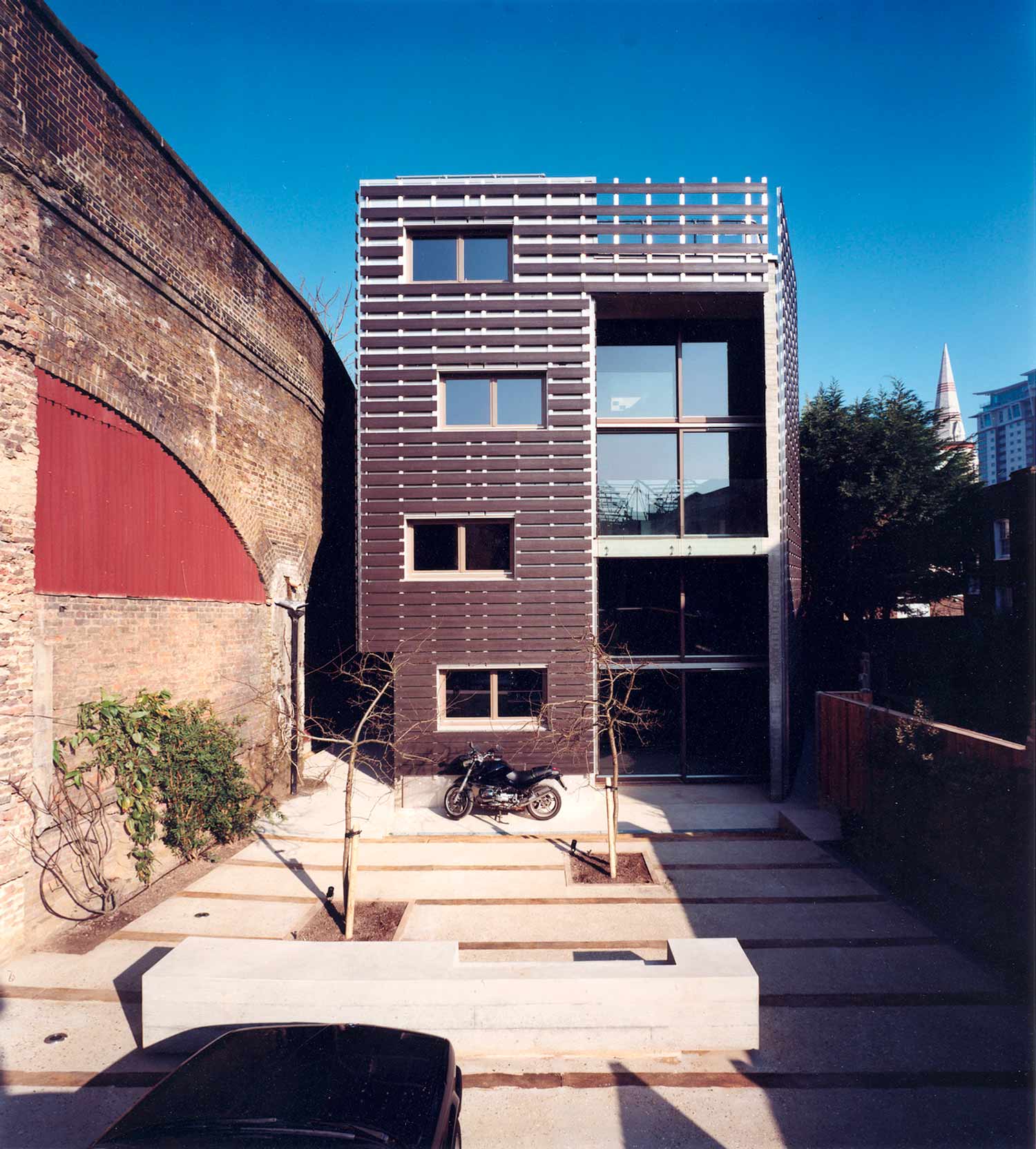 One Centaur Street.
The initial client brief was to create an experimental housing project which was to examine and exploit the potential of dense developments on small urban gap sites.
Experimental and contextual housing project to maximise the use of urban space
Architect
dRMM Architects
The building form was to be a direct response to its context – the railway viaduct on the west and the three-storey listed early Victorian houses on the east with street frontages to the north and south. The accommodation requirement was to create interesting and attractive volumes of adaptable living space based on an organisational diagram. The building comprises four apartments, each containing a main split-level living area on the east side and bedroom areas to the west, separated by the main stair core.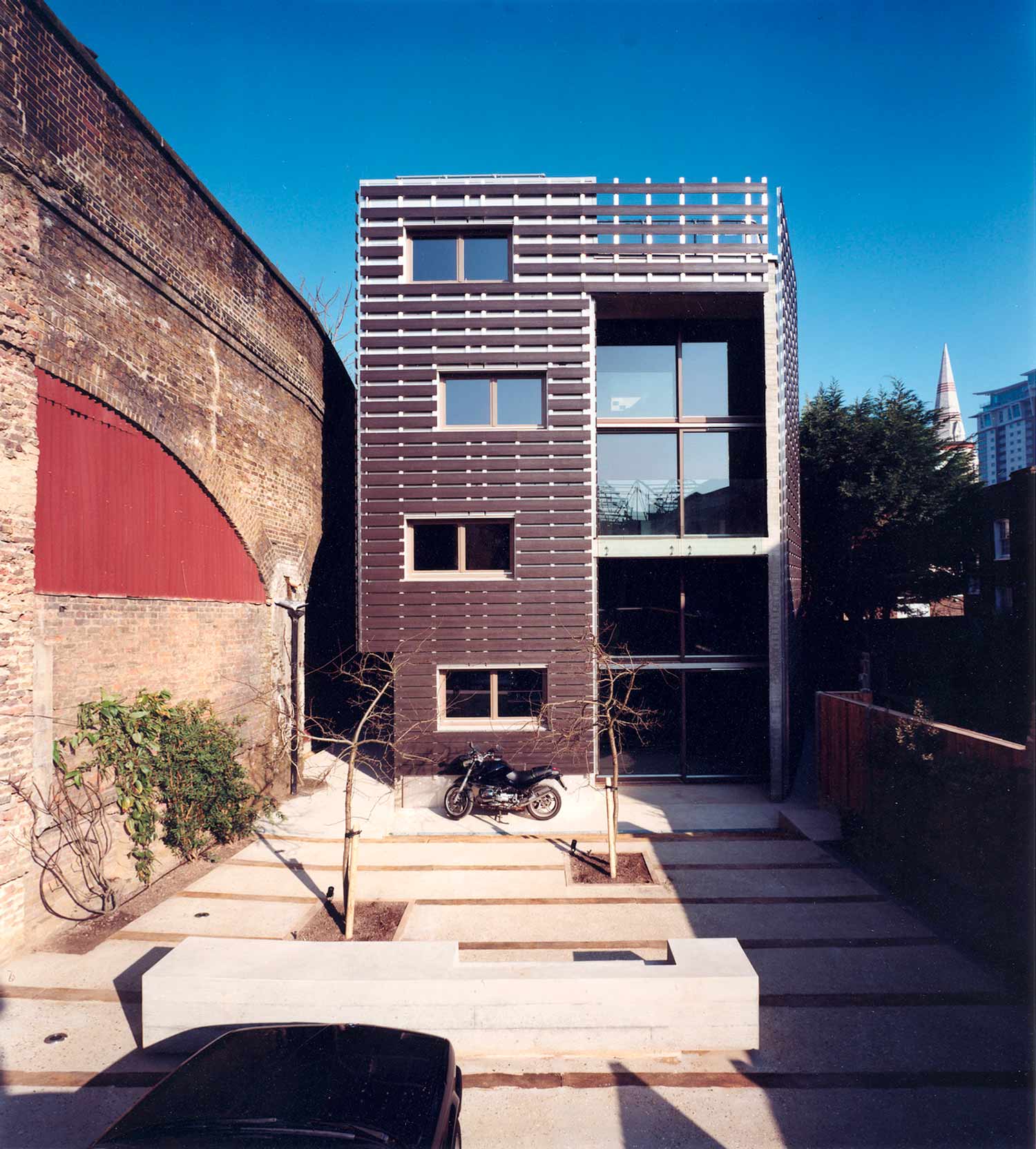 Each of the four flats contained within the structure contain a double-height duplex living area with an in-situ concrete mezzanine floor suspended from the floor above via concrete tension columns. Additionally, to the rear there are the bedrooms and bathroom areas separated on different levels, all linked via an intricate system of staircases formed in in-situ concrete.
Awards.
2004 AIA London / UK Excellence in Design Award
2004 Civic Trust Award – Commendation
2003 AJ First Building Award
2003 Housing Design Award – 'Building for Life'
2003 RIBA Award
2003 RIBA London Building of the Year