Oops! Looks like your browser is out of date. Is this page displaying correctly? If not, try upgrading your browser or use a different one.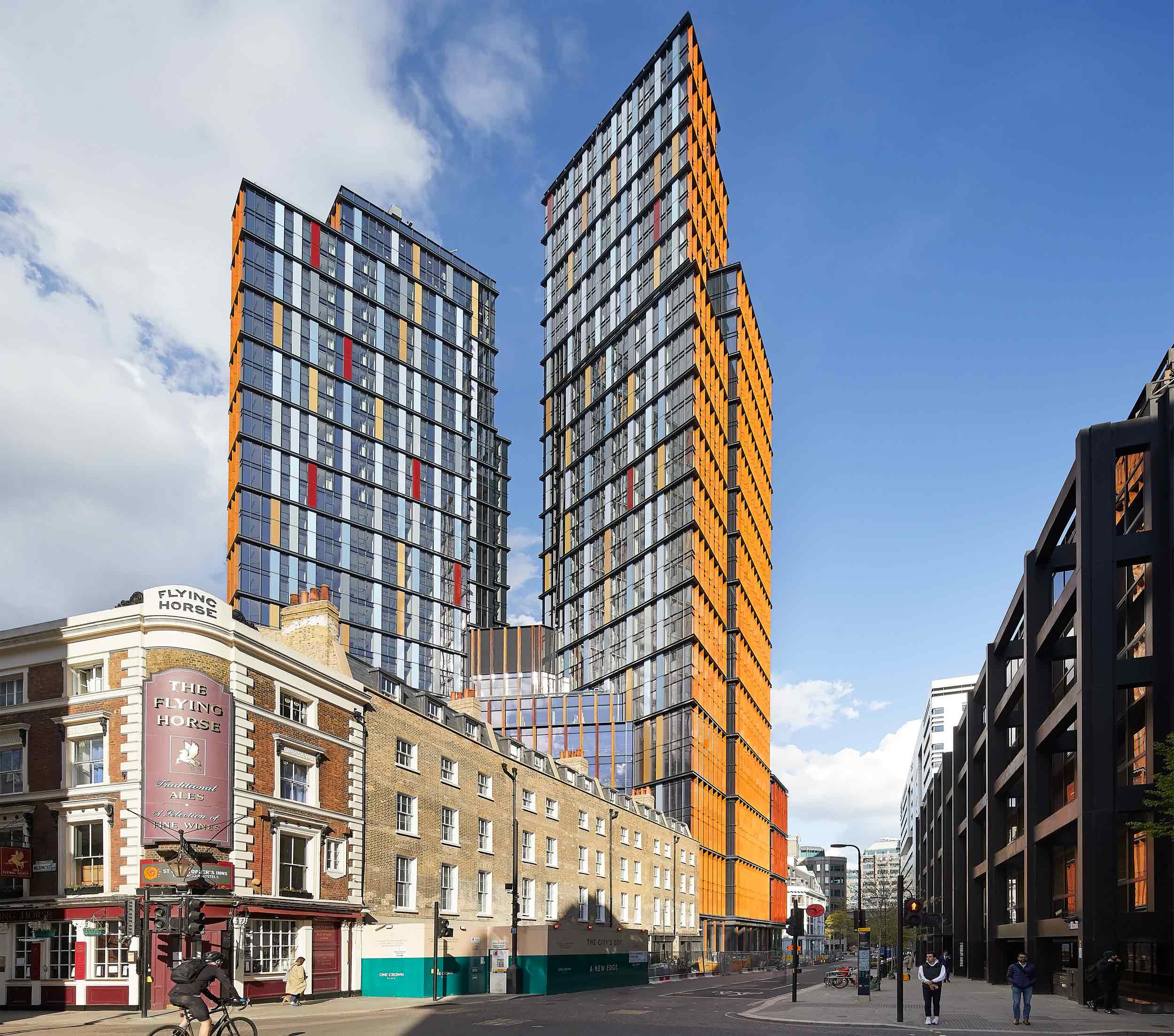 One Crown Place.
Sitting directly north of the City-Hackney border opposite the Broadgate Estate, One Crown Place is an optimum site currently undergoing redevelopment. AlloyMtd purchased the site in 2013, and engaged the team, led by KPF, to design a residential-led mixed-use scheme.
Redevelopment of various mixed-use structures, from modern residential towers to a Victorian warehouse
Client
AlloyMtd,
CBRE (Development Manager)
Project Value
confidential
Recognising the planning sensitivity of the site, with a listed chapel to the west and Georgian terraces to the south, the developed scheme is truly mixed-use, in both use and architectural response.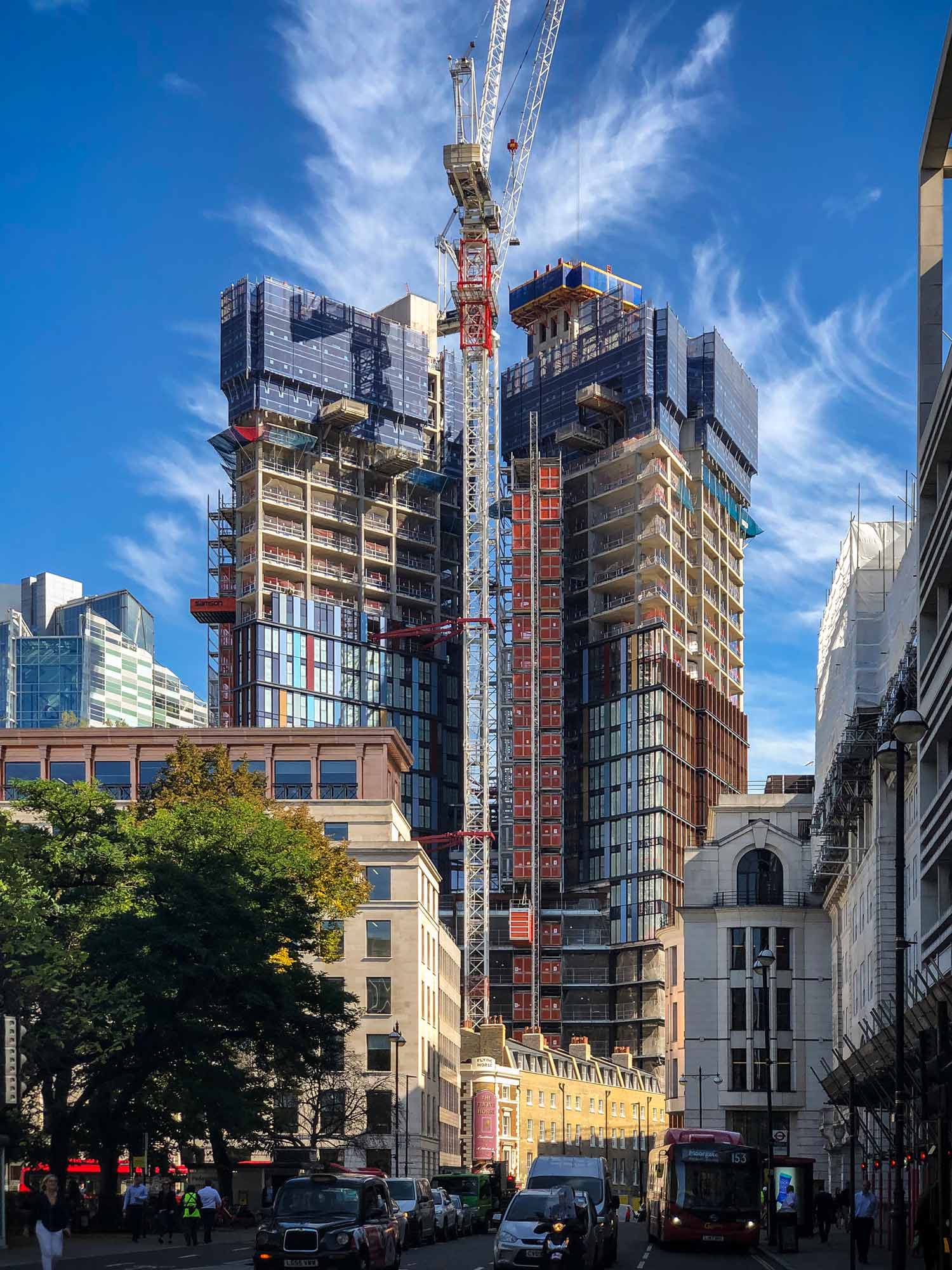 Two residential towers of 30 and 34 storeys sit upon a podium block housing office, amenity space, retail and entrances. The towers are orientated in such a way that they appear independent of the podium, yet are totally integrated in structural terms. In order to optimise the six levels of office space, the tower structures are transferred at the base of the tower, where we have adopted storey-deep steel trusses spanning diagonally across the office space, and supported off the expressed corner columns to the towers.
There is a true mix of approaches to form and construction in the scheme. The towers are new-build, as is the majority of the office space, yet a Victorian warehouse façade is neatly integrated into the scheme's northern elevation. An existing 1980s office building to the north-west corner is retained and extended — this will form a stand-alone office unit on the site. Additionally, Georgian terraces, noted as having local heritage interest, are to be repaired and maintained, forming part of a new boutique hotel. All this over a new two-storey deep basement!