Oops! Looks like your browser is out of date. Is this page displaying correctly? If not, try upgrading your browser or use a different one.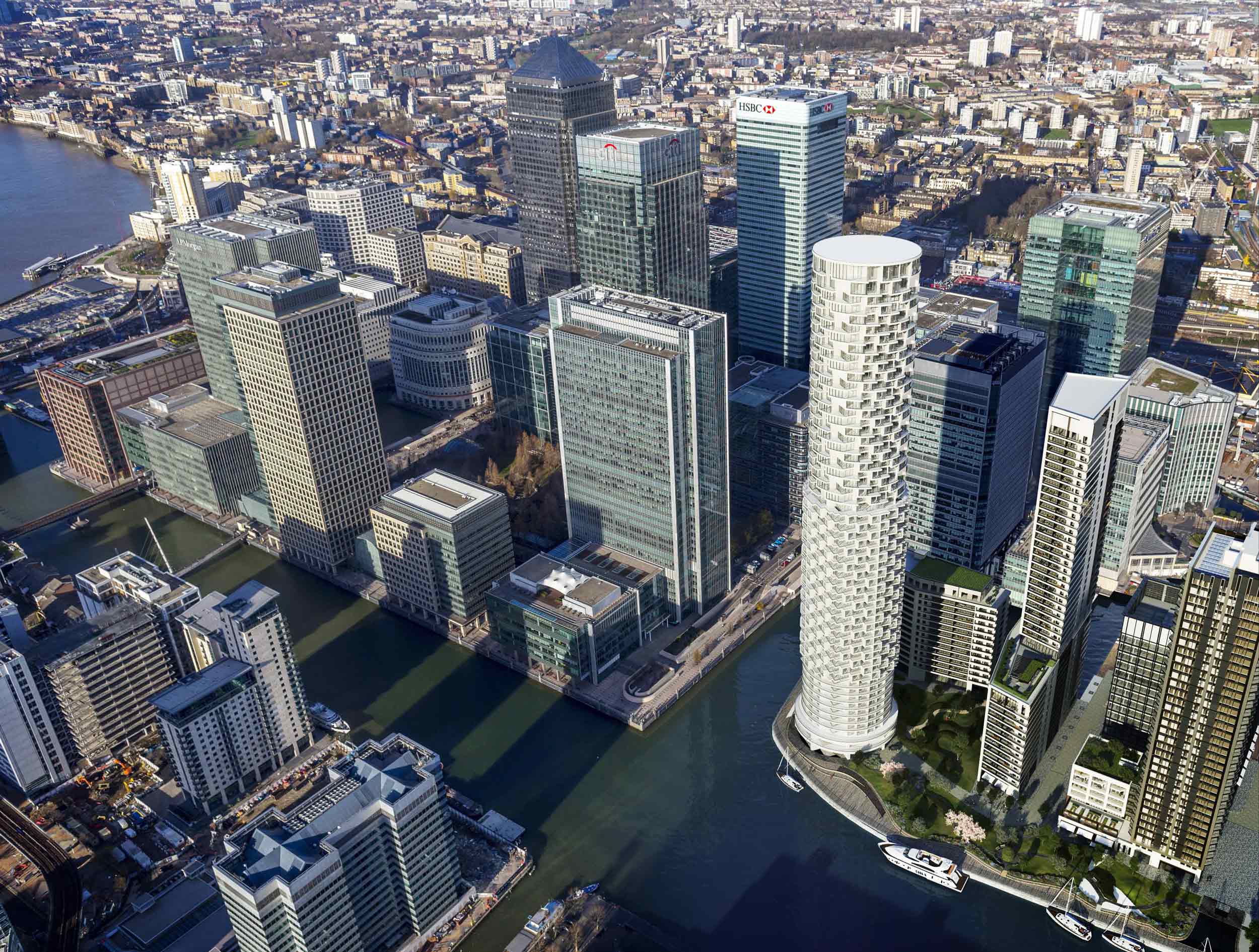 One Park Drive.
Part of the Wood Wharf development for Canary Wharf Group, this 58-storey tower will stand approximately 210 m tall, providing quality residential space with amenities such as a gym, pool and lobby on the lower three floors.
An evolving residential tower with a staggered, shifting façade in a major London development
Client
Canary Wharf Group
Architect
Herzog & de Meuron
Project Value
confidential
The site is located within the old dock, so the tower is constrained only by the new Cofferdam that forms the boundary. The Wood Wharf masterplan extends to the north and east, where the tower extent will adjoin to the surrounding buildings. Since the site has been reclaimed from the dock, the enabling contract had many technical complications including building up the original dock bed level to the new basement profile.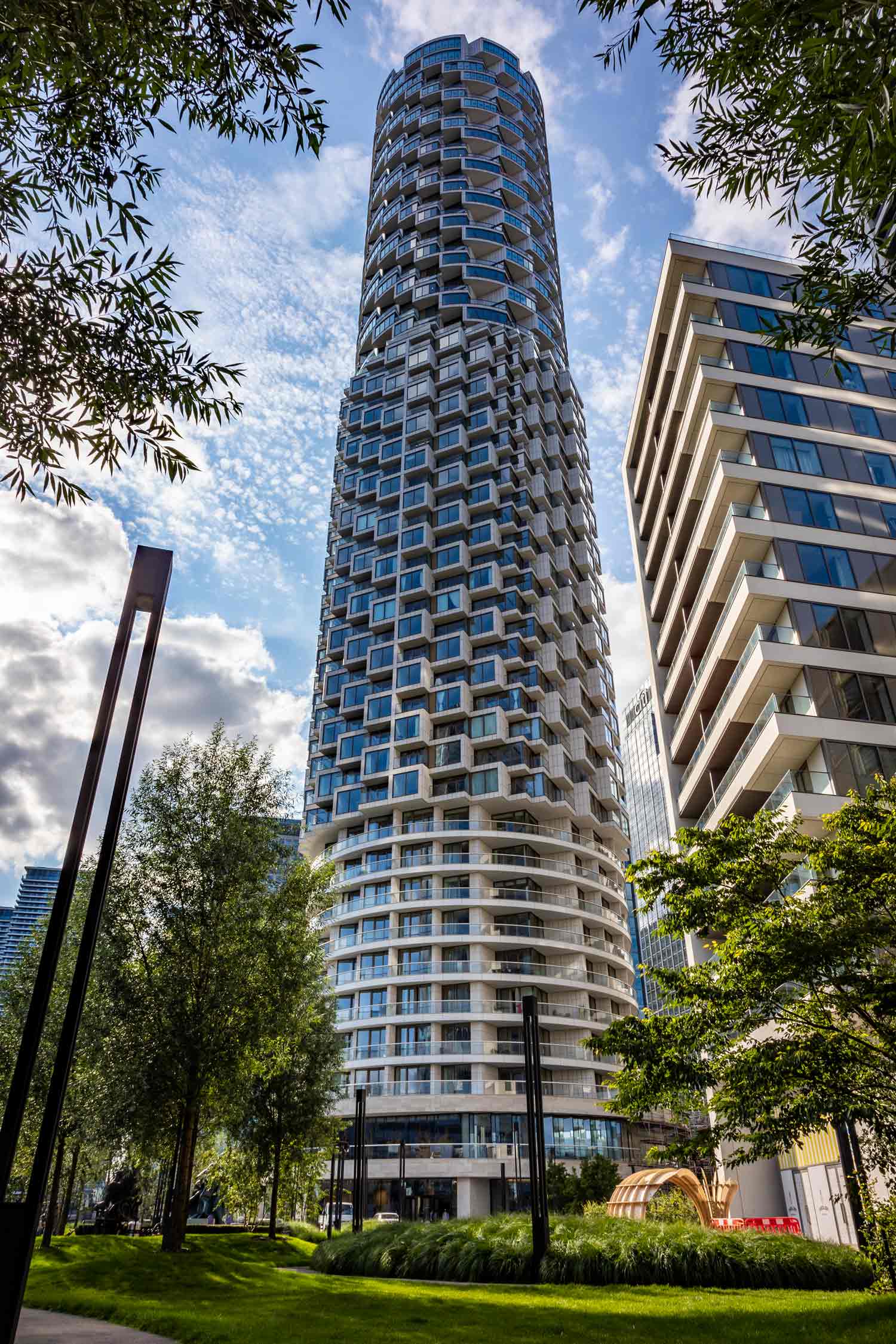 The substructure consists of 1.8 m-diameter piles, with a higher frequency of 1.5 m-diameter piles beneath the core, founded in the Thanet sands at depth. The 2.5 m-deep raft extends beyond the retaining wall that forms part of the double-storey basement wall.
The structural concept adopted for the tower superstructure typically consists of reinforced concrete flat slabs supported by reinforced concrete blade walls and columns. The core of the tower is located centrally within the internal layout and is partially enhanced by frame action of the surrounding tower.
There are three main types of residential typologies: Loft, Cluster, and Bay Window. These typologies offset and rotate around the building to form the tower's distinctive geometry, resulting in an evolving façade. A critical design consideration has been the tolerance and movement criteria that the floor slabs have been designed to meet, whilst maintaining the consistent shallow floor zone.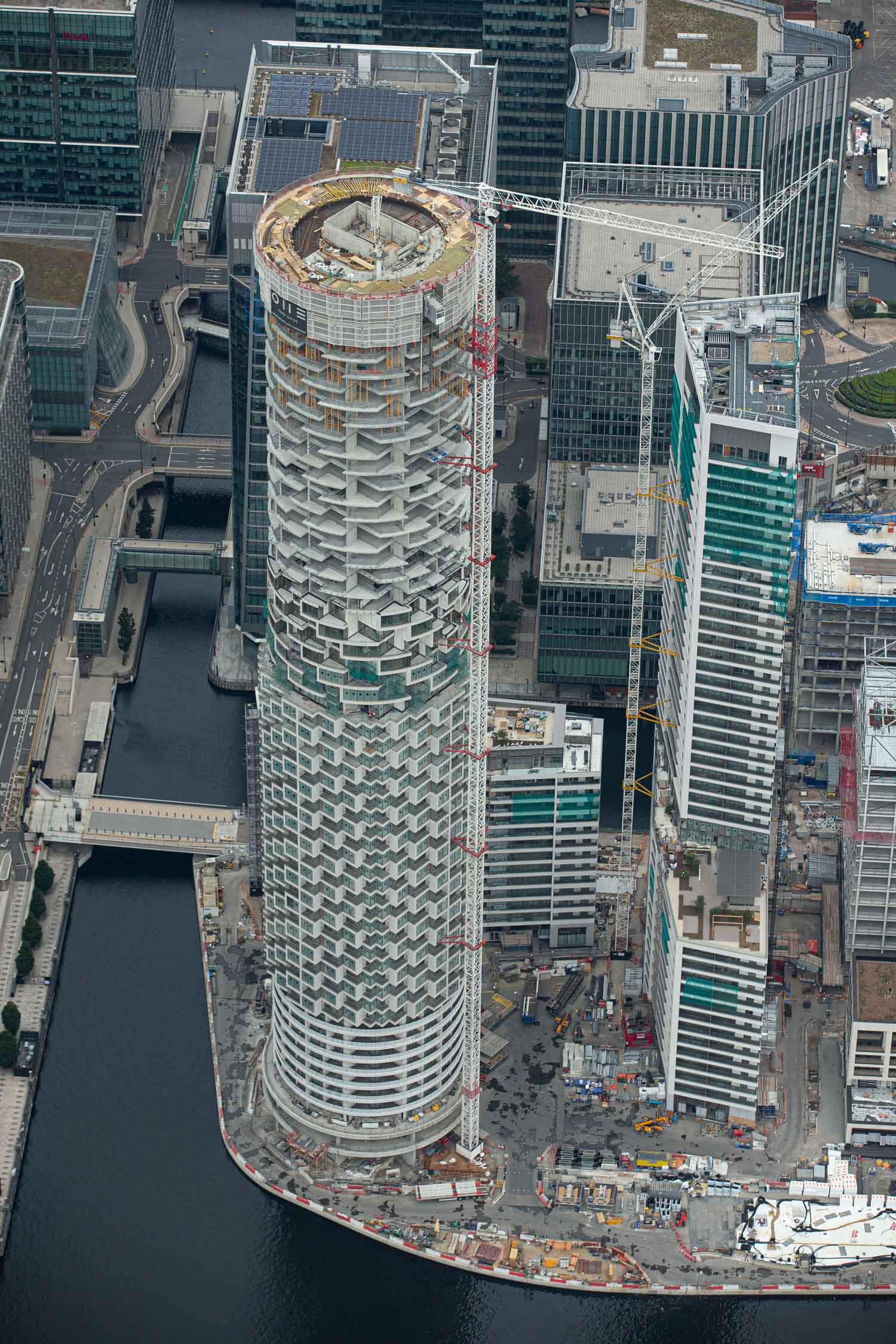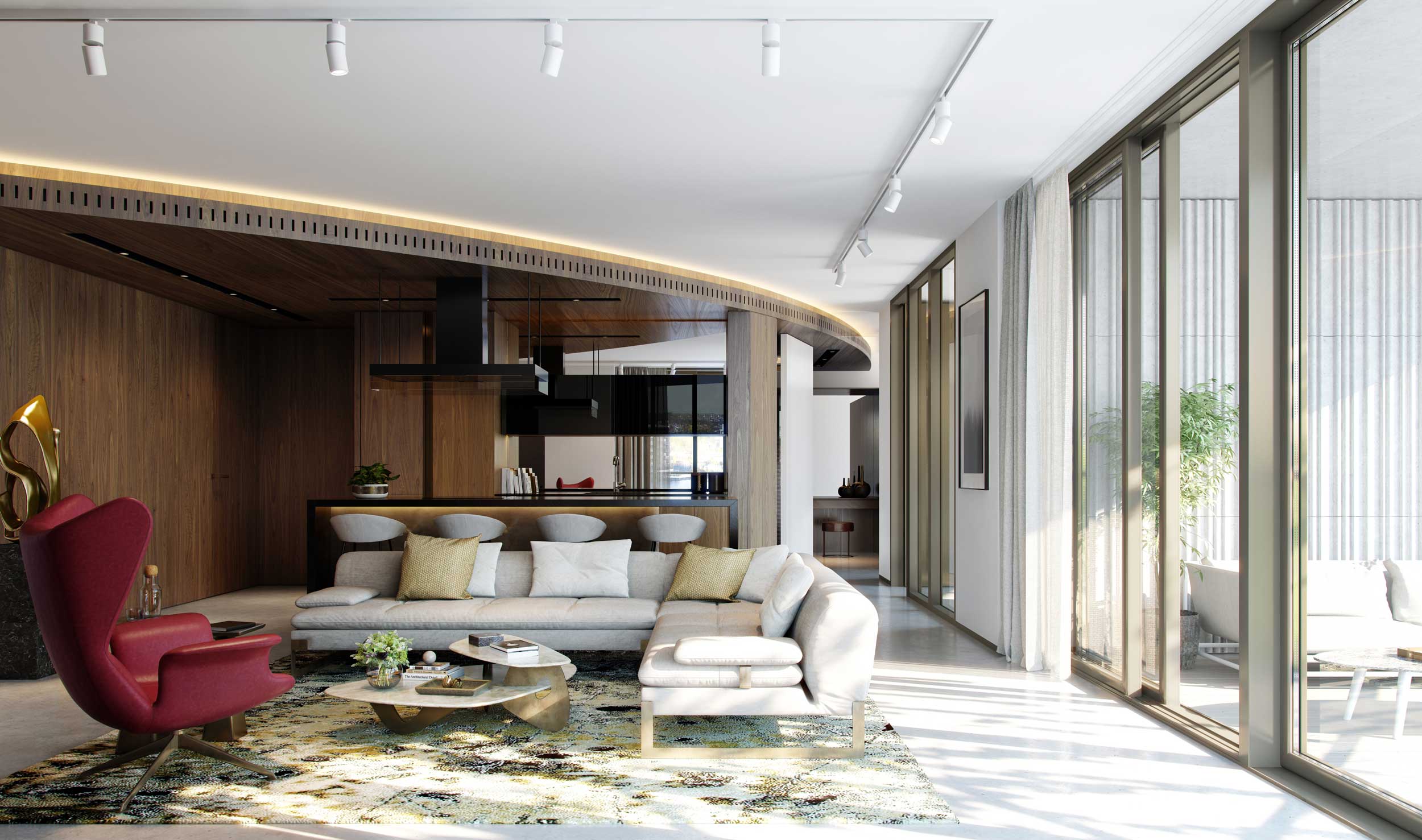 Awards.
2023 CTBUH Award of Excellence – Best Tall Building 200–299 metres
2023 CTBUH Award of Excellence – Best Tall Building Europe
2022 Tall Building Awards – Best Tall Building Structural Engineer
2021 NHCBC Supreme Award
2014 AR Future Projects Award