Oops! Looks like your browser is out of date. Is this page displaying correctly? If not, try upgrading your browser or use a different one.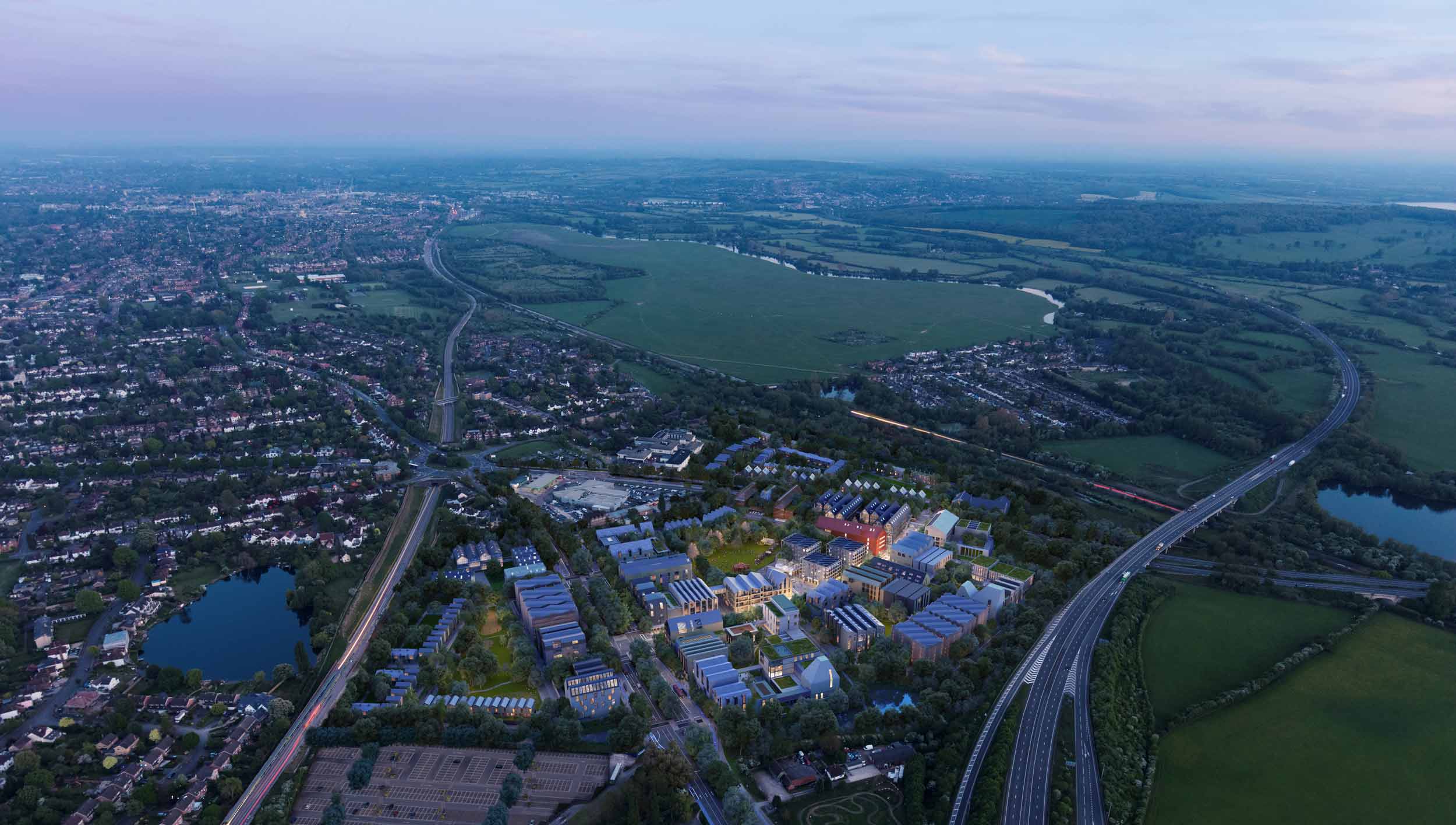 Oxford North.
Co-locating homes, amenities, and global science-research, as a new innovation district for Oxford.
A new, mixed-use innovation district for Oxford.
Client
Thomas White Oxford
Architect
Fletcher Priest Architects
Project Value
confidential
Floor Area
Site area 9.3ha
AKT II has been working with Fletcher Priest Architects to design Oxford North: a new global life-sciences district for Oxford. The masterplan – led by Thomas White Oxford, which is the development company of St John's College – will provide new laboratories and workspaces for biomedical science, alongside new homes, public parks, and neighbourhood shops.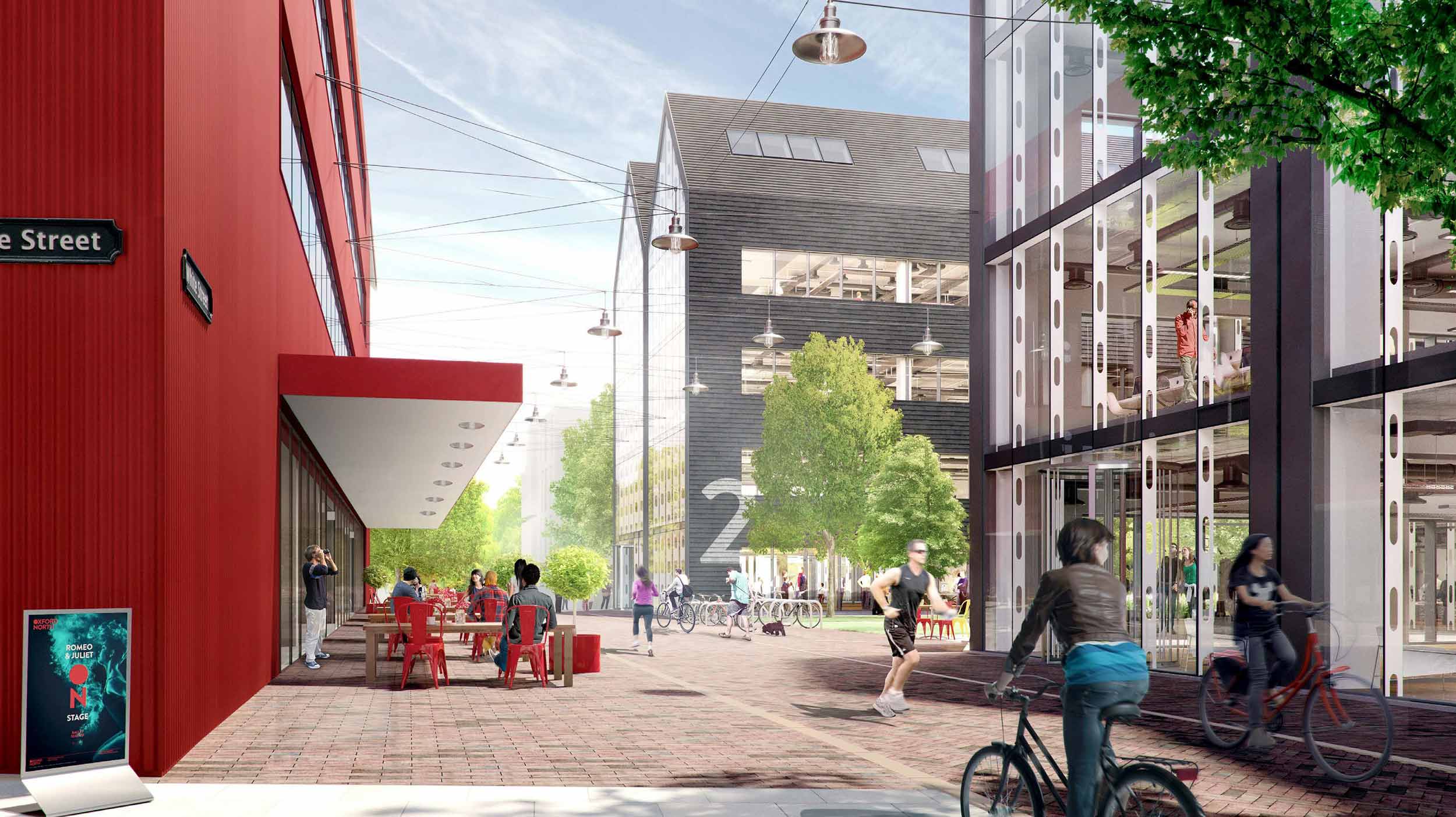 © fletcher priest architects
The scheme's success will enable close links between local universities and businesses, which together with the dedicated science spaces will define the area as an innovation district. In the first phase, two distinctly different building typologies have been designed: the workspace buildings, and the Red Hall.
The two connected, four-storey laboratory and workspace buildings, which total 5,100m2, will provide space for life-sciences businesses ranging from SMEs, who can incubate and grow, up to global organisations that are looking to thrive within Oxford's commercial ecosystem. All of these businesses are able to develop ideas, collaborate and innovate. The two workspace buildings are L-shaped on plan, each with a central core, and comprise flexible commercial space.
The workspace buildings' concrete structures provide just enough future resilience to accommodate both the life-sciences and commercial functions. The roof structures are profiled with four distinctive pitches, and create large vaulted spaces that allow for mezzanine levels to be hung from the beams that span between the rafters. The roofs are formed in steel construction, which springs from the third floors.
The Red Hall will be a dynamic workspace for start-ups, entrepreneurs and freelancers, attracting spin-outs from Oxford University and Oxford Brookes University, with capacity for around 300 people. It is a contemporary steel shed that provides large, uninterrupted floorplates; while the skeletal frame is inherently flexible and reconfigurable, the structure is lean and efficient. The Red Hall also features a 15m cantilevered roof that extends beyond the main structure to form a canopy over the building's entrance.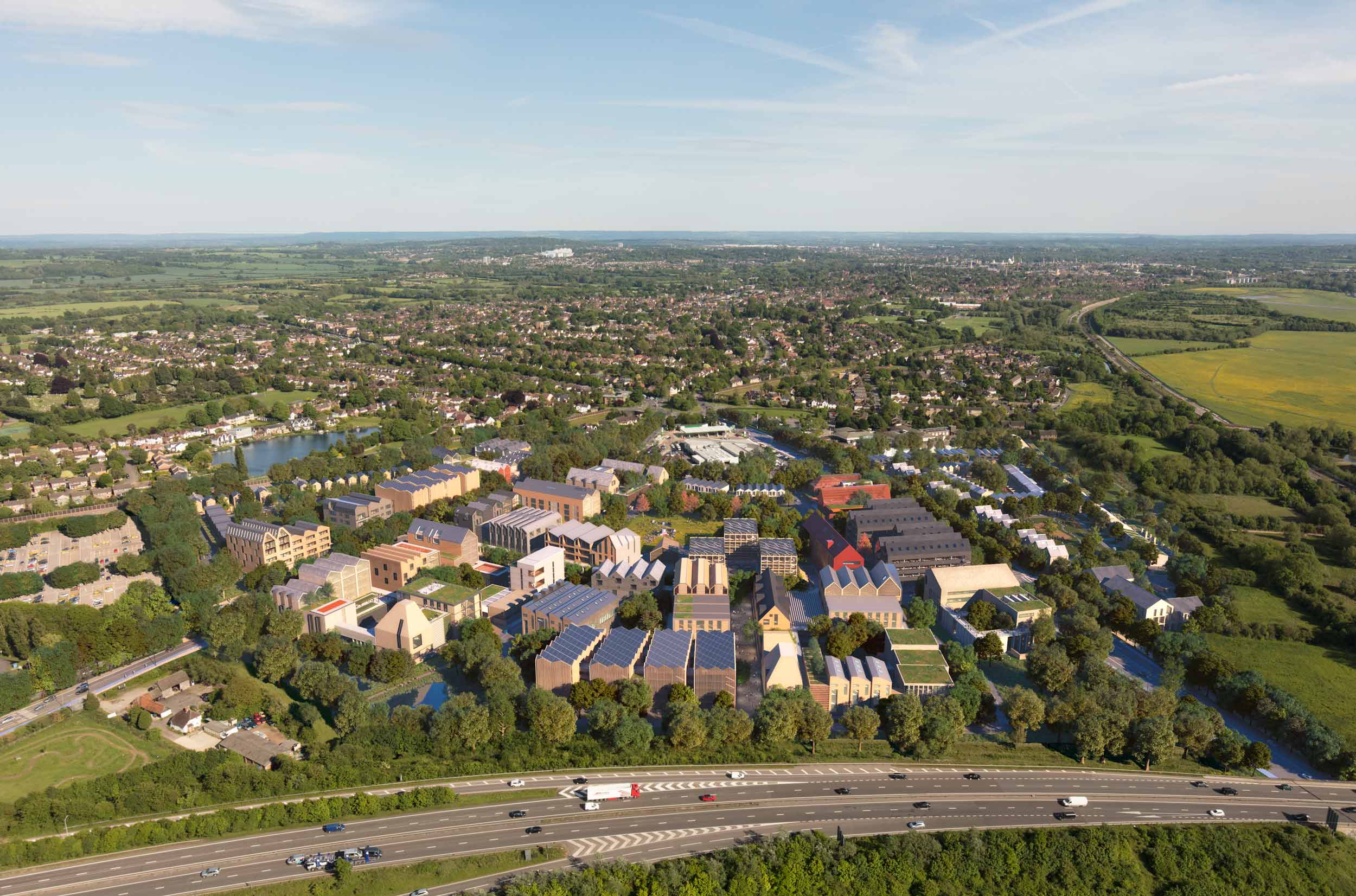 © fletcher priest architects