Oops! Looks like your browser is out of date. Is this page displaying correctly? If not, try upgrading your browser or use a different one.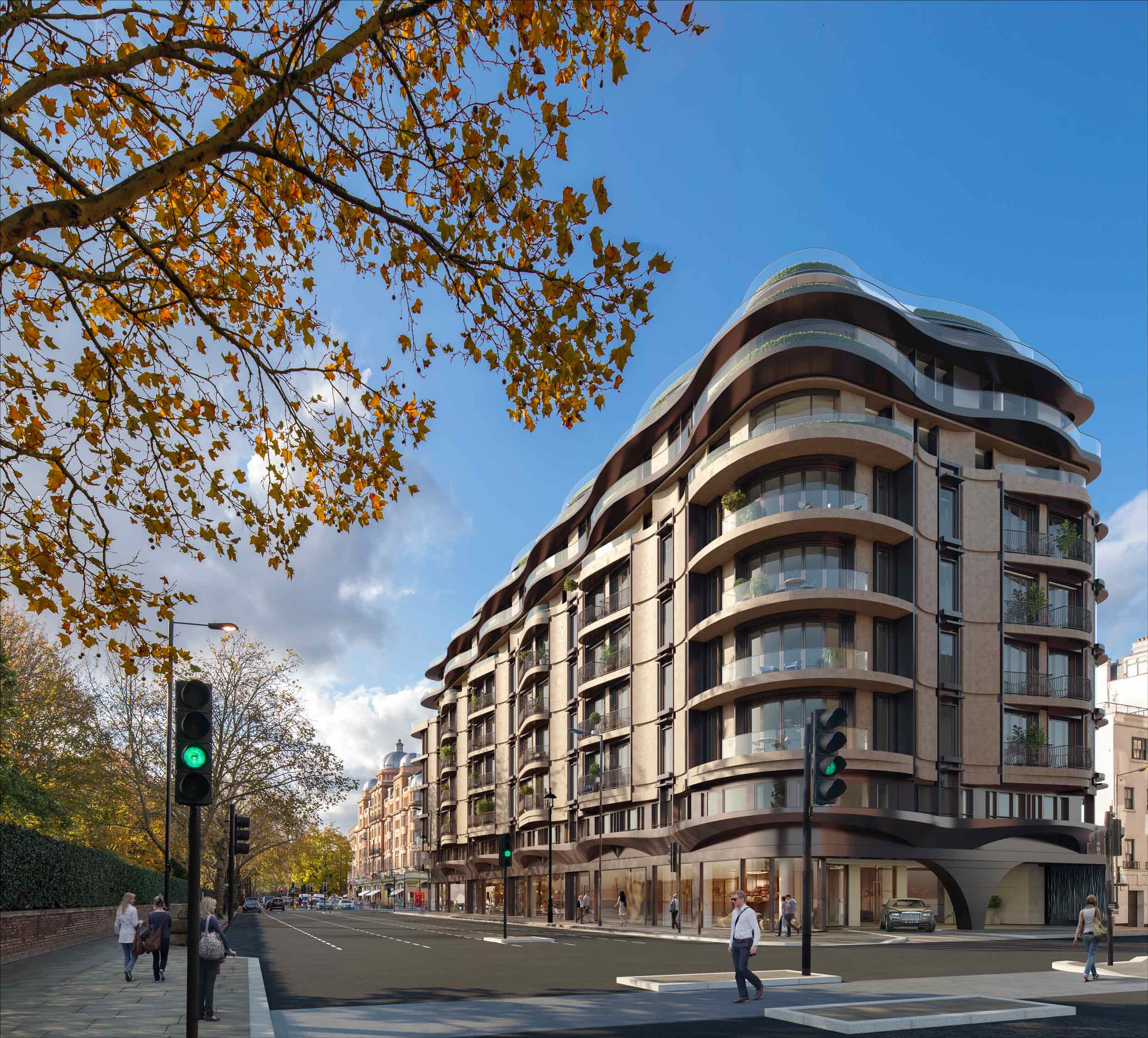 Park Modern.
This new, luxury residential-led development is based on an initial concept by PLP Architecture at planning stage, which was then developed through technical stages by Axis Architects. AKT II has worked with the latter studio to realise the design, for developer Fenton Whelan.
A layered composition of mixed uses that integrates into complicated existing conditions.
Location
London, United Kingdom
Architect
PLP Architecture (concept; prior to AKT II involvement), Axis Architects (delivery), Kiklop Architects (construction)
Project Value
construction value £100m. Total development/investment value £500m
Status
Due complete Q3, 2022
AKT II's structural solution establishes the stepped, ten-storey volume amidst main roads, adjoined third-party structures, and the London Underground's live Central Line railway tunnels – which pass closely from park Modern's foundations. Despite this complex context, the required mixed-uses are resolved with a rationalised structural frame and grid that together deliver maximum spatial functionality and material efficiency.
Park Modern integrates into the city's upmarket Bayswater district and offers spectacular views across the adjacent Kensington Gardens and Hyde Park. The scheme provides 57 residences, ranging up to a level nine penthouse apartment, together with shared facilities including a spa, a gym, a 25-metre pool and a 16-seat cinema. The development also integrates two floors of private healthcare facilities,  and a restaurant space, across the upper-basement and ground levels respectively.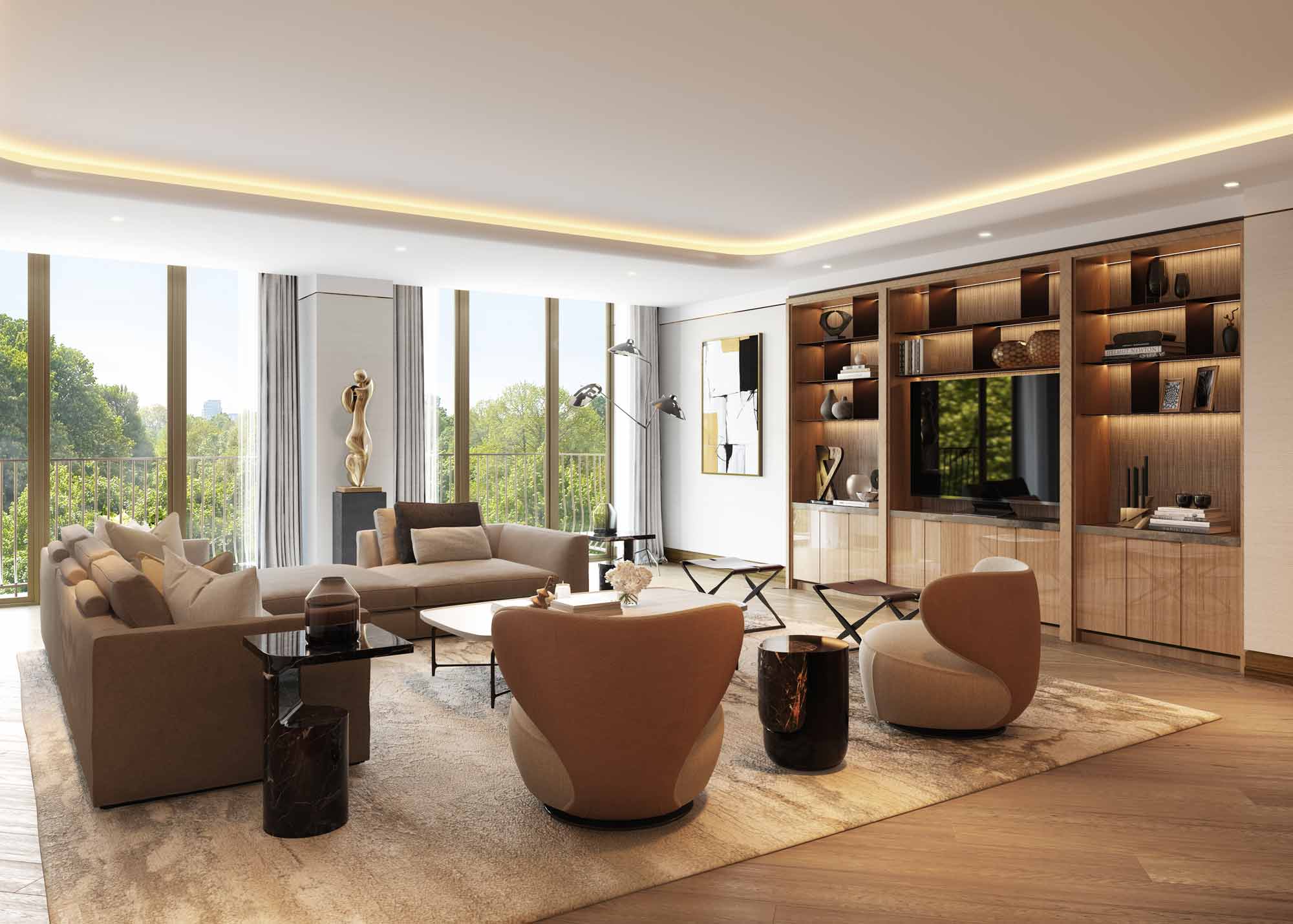 The superstructure is set back gradually at several levels to create the numerous residential terraces and to permit more daylight to the surrounding ground-level realm. Many subtle transfer elements, including transfer walls, 'walking' blade columns and localised slab thickening, together deliver this finely grained massing with just reinforced-concrete throughout and without any need for post tensioning. This materiality allows a simpler, cost-efficient construction, and enhances the flexibility for where services installations can punch through the slabs. The column grid is also coordinated carefully within the many unique interior layouts, for the best possible floor space and outward views.
The north-west corner's lower levels are cantilevered, via double-storey walls, to slightly oversail an adjacent substructure, while staying supported entirely on Park Modern's primary frame. An adjacent, private residential mews street is also interfaced carefully with the new construction.
A ground-bearing raft foundation achieves the deep basement excavation with relatively shallow retaining piles, and presses down on the soil to help protect the nearby London Underground tunnels from undue movement; this solution also streamlines the construction's timeframe and cost. The two upper basement levels – which house the healthcare facilities – meanwhile allow for optional strengthening to accommodate any heavy, vibration-sensitive medical machinery. A full plan 'isolation plane' also integrates throughout the substructure to wholly isolate the healthcare and residential programme from any ground-bourne vibration.
AKT II's geotechnical team is now monitoring for ground-movement throughout the construction, to further protect the many surrounding infrastructure and utilities assets.