Oops! Looks like your browser is out of date. Is this page displaying correctly? If not, try upgrading your browser or use a different one.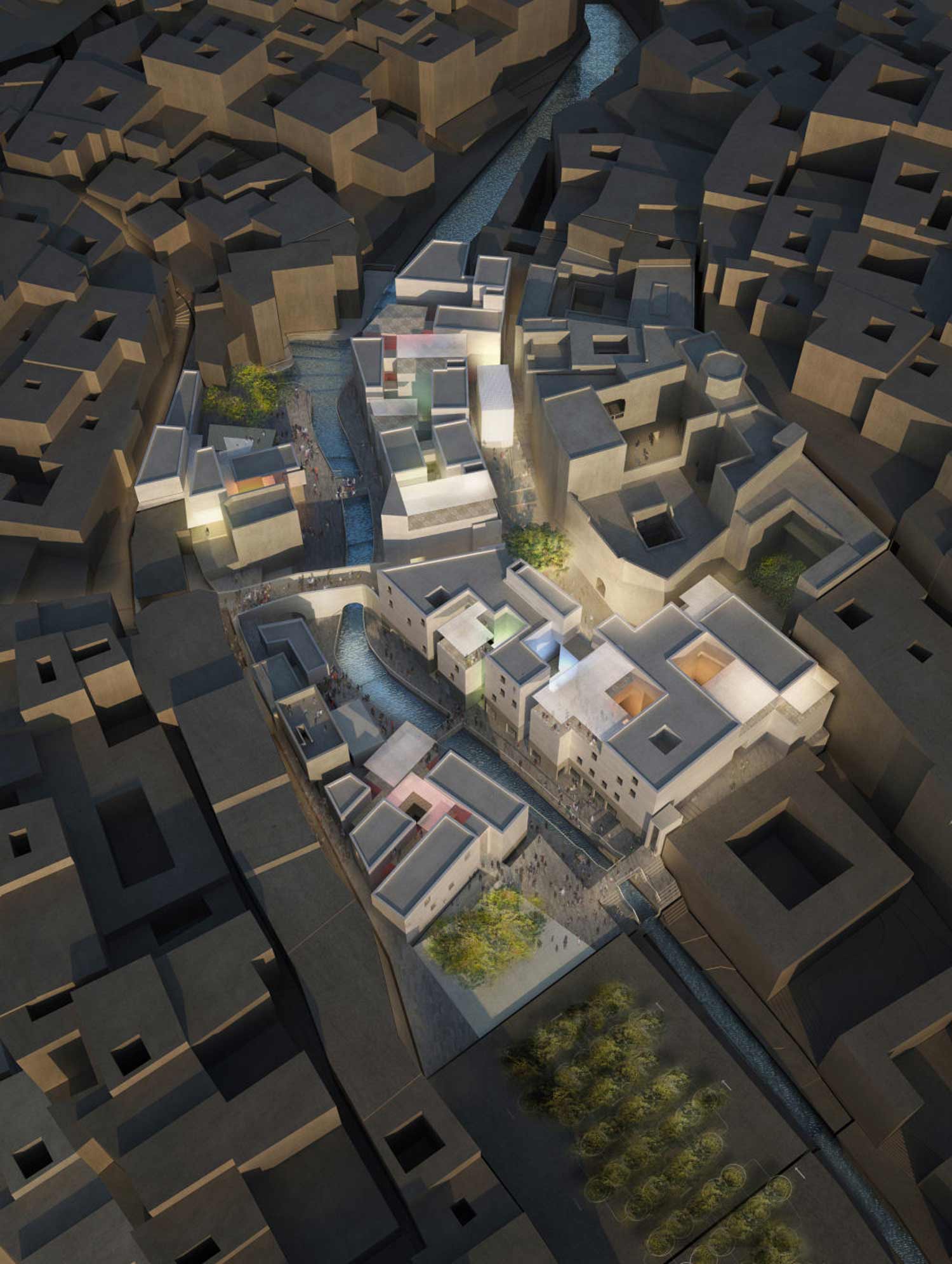 Place Lalla Yeddouna.
This urban regeneration project of Place Lalla Yeddouna, a strategic location at the heart of Fez, Morocco, was won by an open international competition with over 176 design proposals submitted.
Winning entry of an international design competition for urban regeneration in the heart of Fez, Morocco
Client
Millennium Challenge Corporation
Architect
Mossessian & Partners
Project Value
£7.5 million
The site is located in the Medina of Fez, designated a UNESCO world heritage site in 1981, and is the world's oldest and largest Medina. The competition brief was for the urban design of Place Lalla Yeddouna at the heart of the Medina, the preservation of historic buildings as well as the design of new buildings that would sit comfortably in the traditional urban fabric, yet speak of the vibrancy and functionally diverse nature of the contemporary site.
The Medina is a mosaic of small-scale, modest, sand-coloured houses and its endless labyrinth of narrow streets are crammed with history. The area of Place Lalla Yeddouna, where the city was founded on the two banks of the main river in Fez ('Oued Al Jawahir'), used to be one of the key links between the two sides of the old city. Latterly the city has turned its back on the riverfront, creating a series of disconnected urban spaces. The key to Mossessian's strategy was to reconnect Place Lalla Yeddouna to the riverfront and create a pedestrian route across the river and through the Medina, a series of continuous spaces in the rich urban pattern of the Medina's passageways.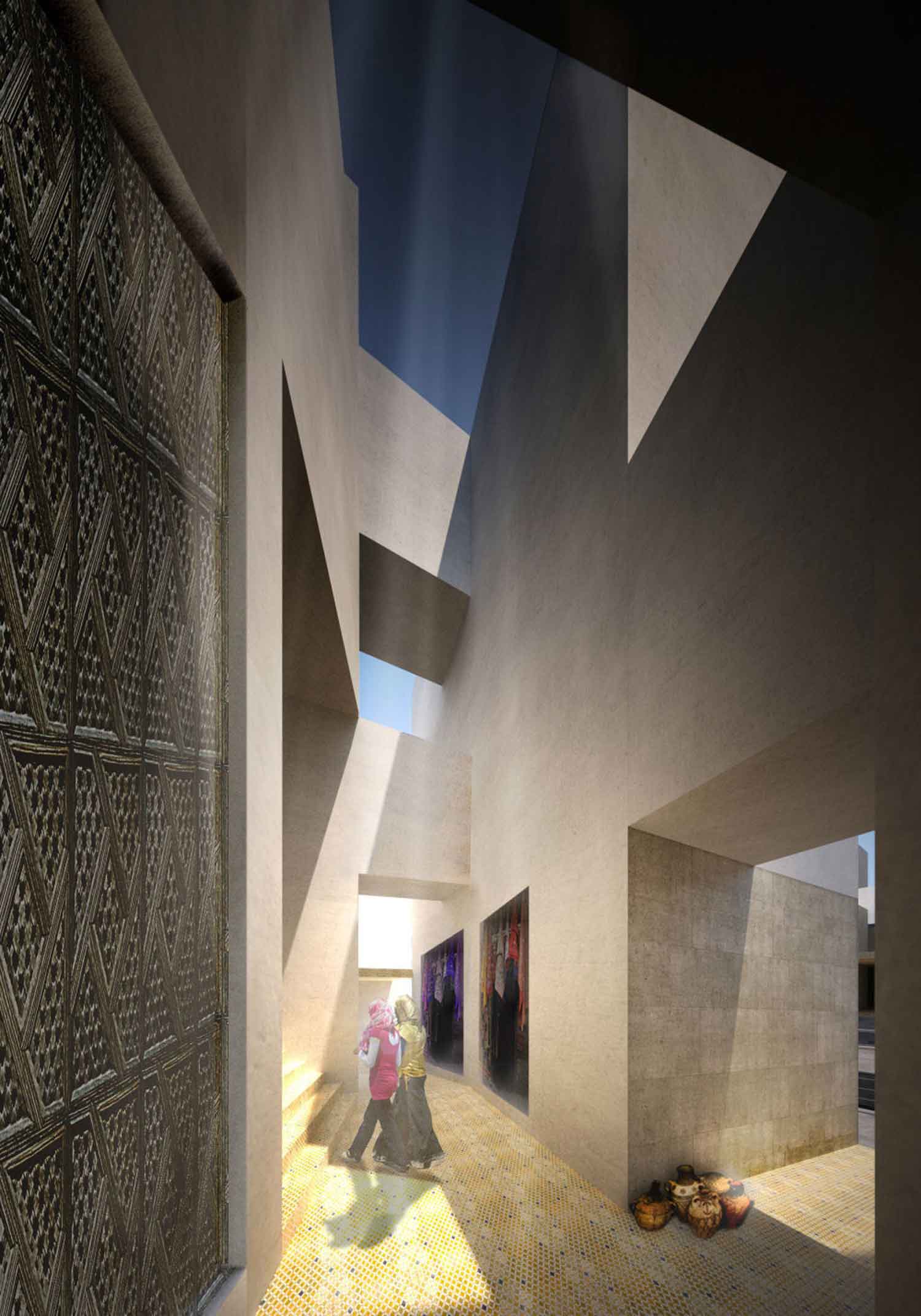 The regenerated Place Lalla Yeddouna will become a dynamic, mixed-use urban space that will benefit both residents of and visitors to the Medina. It will offer educational programmes, residencies, artisan workshops, boutiques, cafes and other recreational facilities, attracting young and old alike.
A key requirement of the scheme is to preserve the historical references whilst using contemporary thinking and building techniques to unite the fragmented spaces. The winning design takes cues from the pattern, geometry and repetition that characterise Islamic design and introduced variation and accents on the traditional forms of Moroccan vernacular architecture. Outdoor galleries and public spaces will be clad with colourful tiles, produced by local artisans, giving each space a specific identity, cooling the passageways and acting as an intuitive navigational aid. Traditional environmental strategies will be used, such as using wind, shade and mass, to create natural ventilation in the streets and buildings.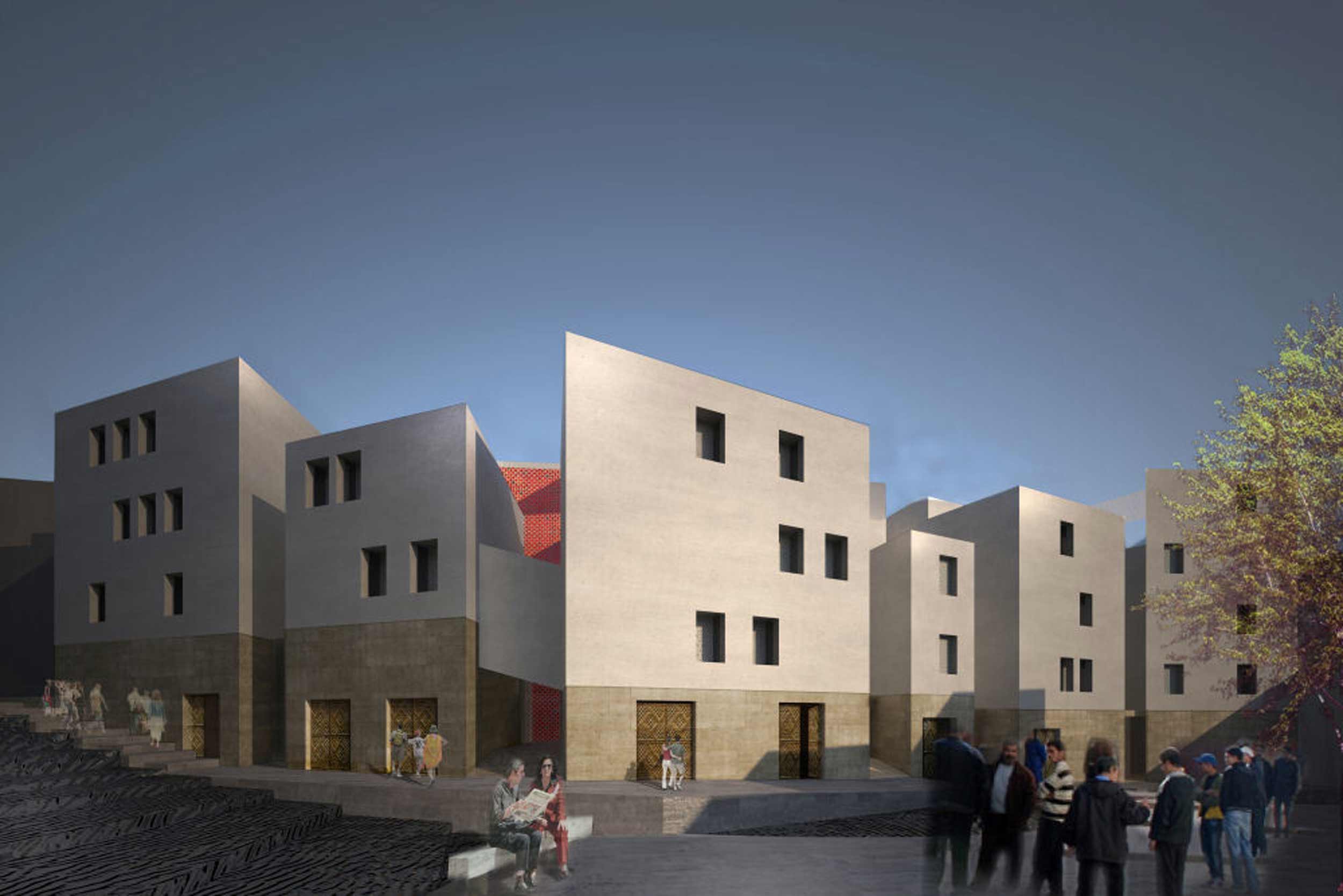 Awards.
2014 AR MIPIM Future Projects Award