Oops! Looks like your browser is out of date. Is this page displaying correctly? If not, try upgrading your browser or use a different one.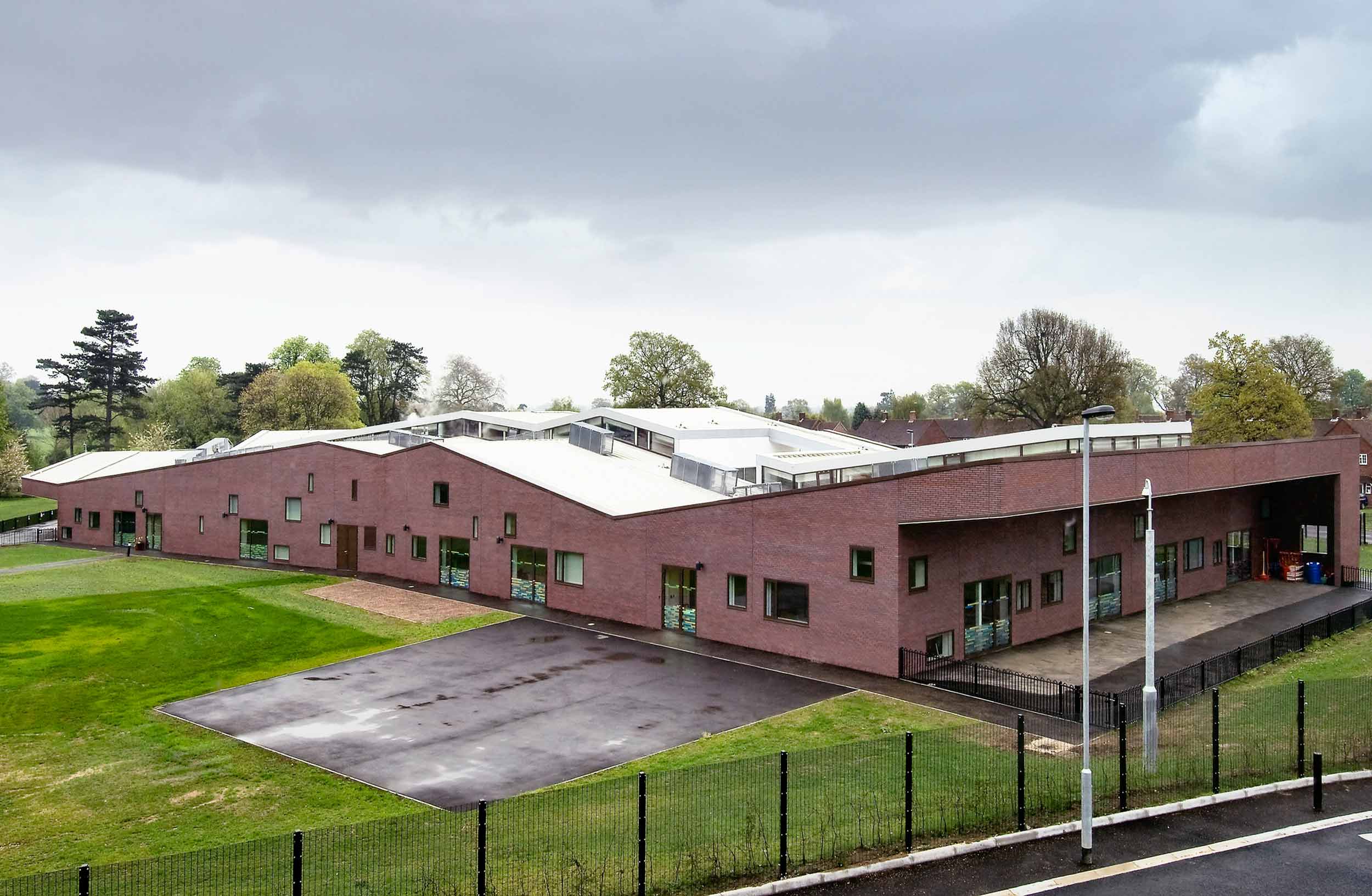 Pond Meadow School.
We teamed up with DSDHA to design the structure of Ponds Meadow School, a new special needs institution for ages two to nineteen on the site of Christ's College Secondary School in Guildford.
A single-storey special needs school in a groundbreaking mixed school campus
Client
Surrey County Council
Project Value
£10 million
Part of an innovative, mixed educational campus, the challenge was to keep this single-storey block as flexible as possible to suit the needs of a variety of disabled students, whilst incorporating all the necessary facilities.
We split the building into two entirely independent sections, with a movement joint running along the length of the school. In terms of substructure we opted for a ground-bearing solution on a layer of hardcore. Given the scale of the building, at 120 m × 40 m and its situation on a former playing field with a number of trees and shrubs in close proximity, we allowed for considerable ground movement. We incorporated movement joints across the slab, in addition to the main structural movement joints. The requirement for underground heating meant that we had to align the joints with the walls above, adding a layer of complexity to the design.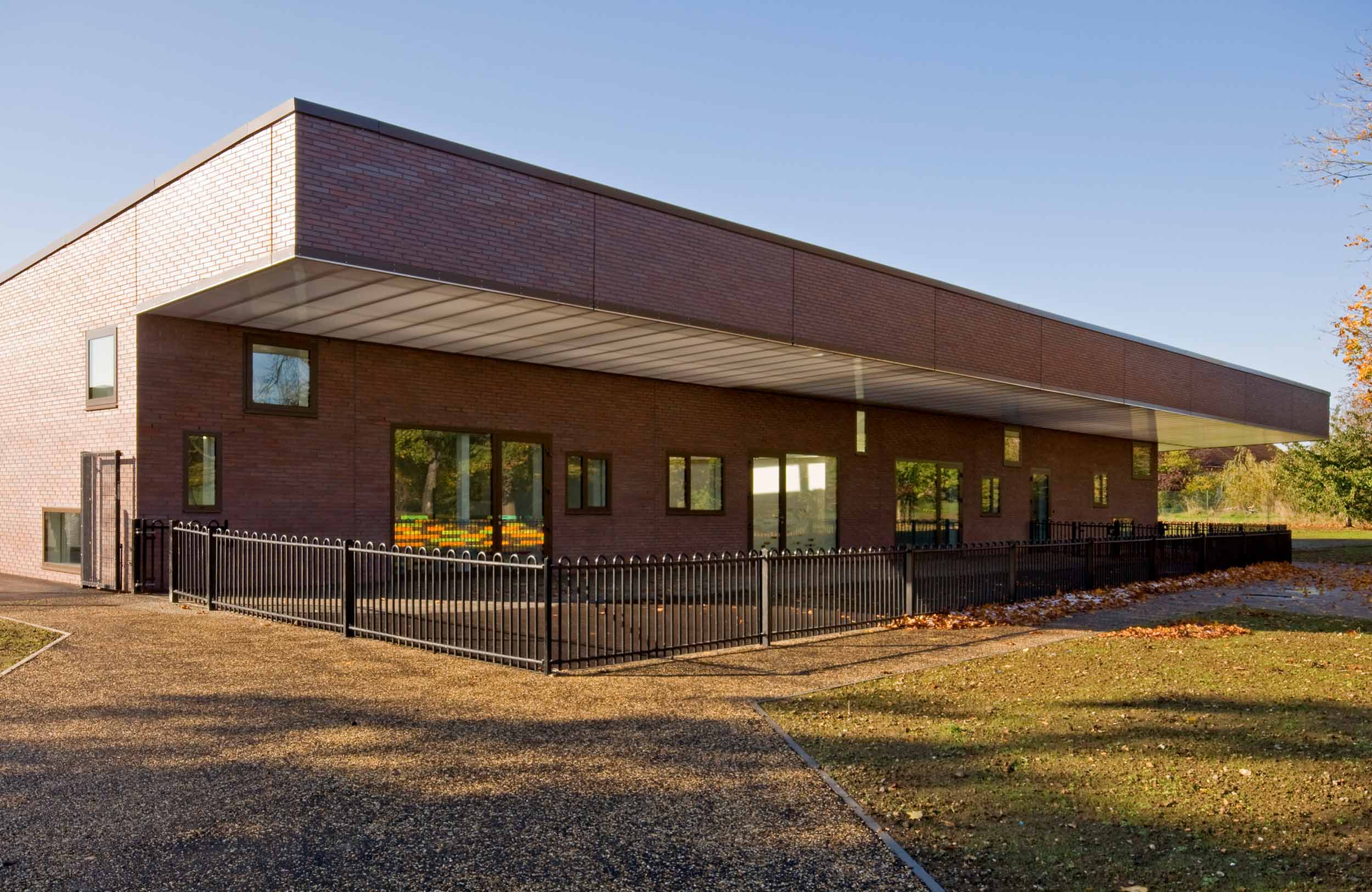 Load-bearing masonry was considered, given the low-rise nature of the building, but this would have affected wall thicknesses and the overall building footprint. Instead, we specified a steel frame comprising two rows of columns set 8 m apart. We minimised the cross-sections of the columns so as to increase the usable area by bracing the frame; this option also significantly reduced the steel weight in comparison with a steel portal frame design.
We staggered the roof, a mixture of standing seam and semi-translucent Perspex, which enabled us to position clerestory windows at high level. We teamed this with roof lights and windows at a variety of levels, to maximise the intake of direct sunlight. At the edges of the roof we designed Perspex canopies to provide shelter for outdoor play areas.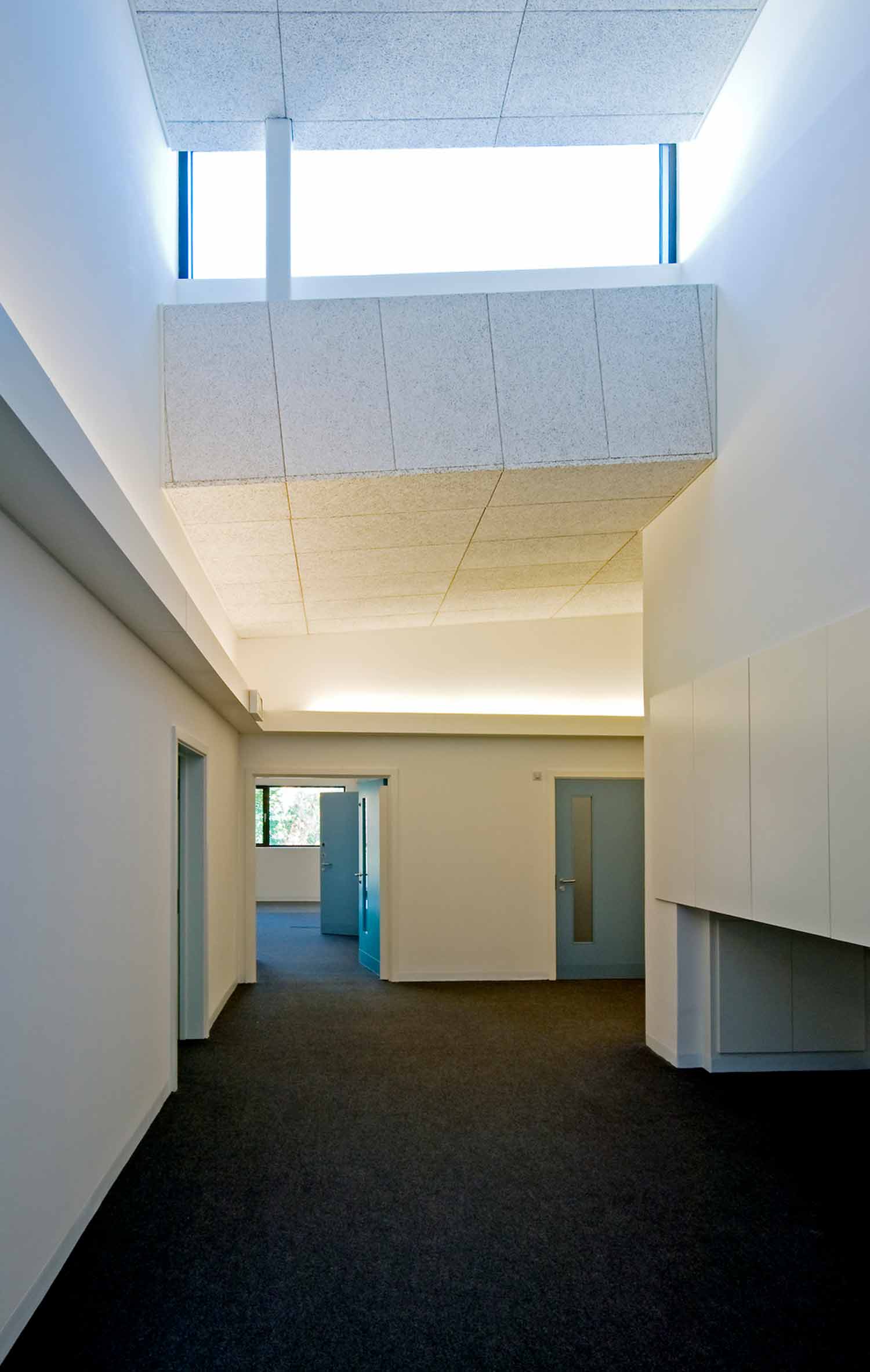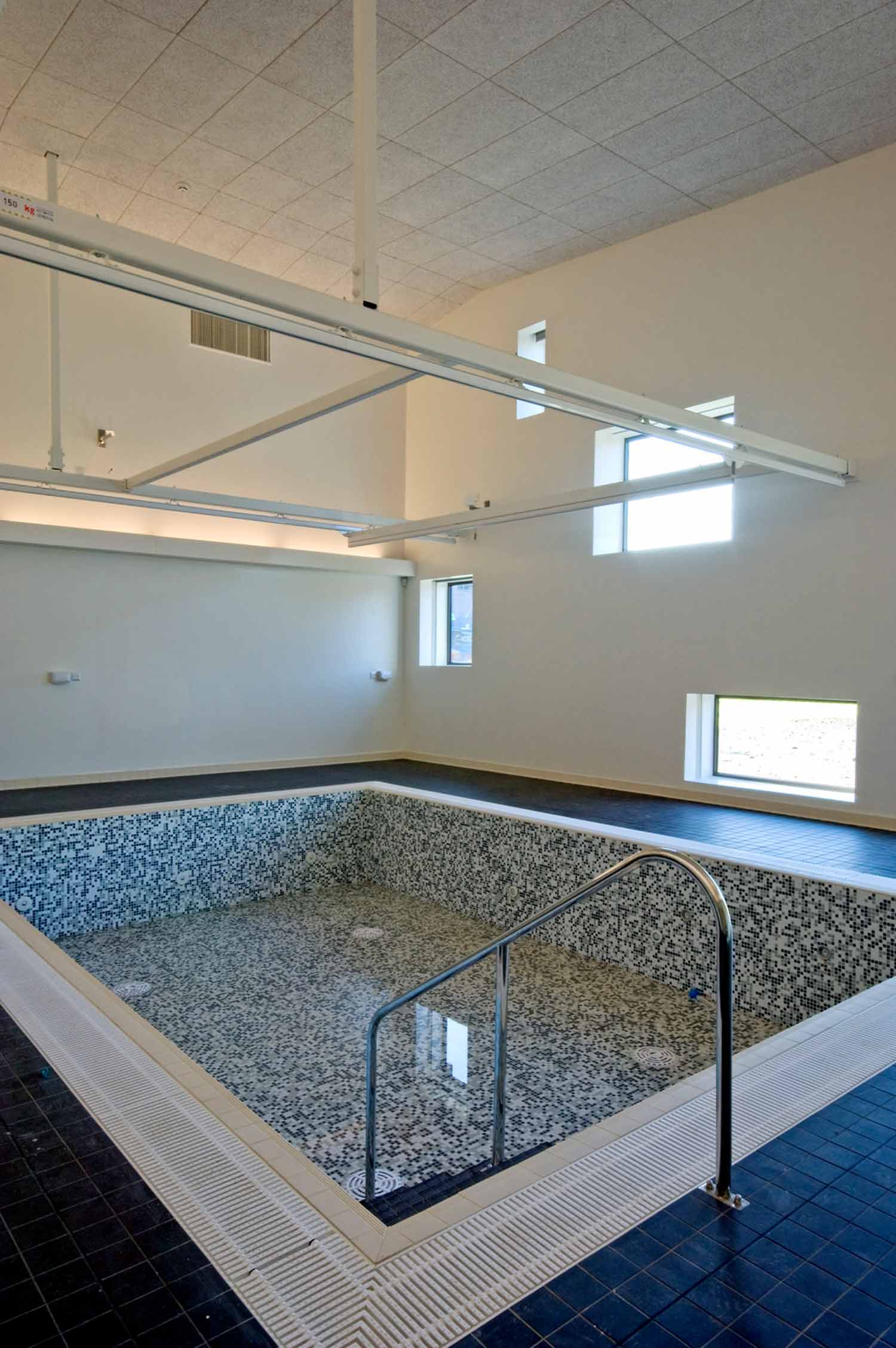 Awards.
2009 RIBA Award
2009 Brick Award – Supreme Winner
2009 Brick Award – Best Educational Building