Oops! Looks like your browser is out of date. Is this page displaying correctly? If not, try upgrading your browser or use a different one.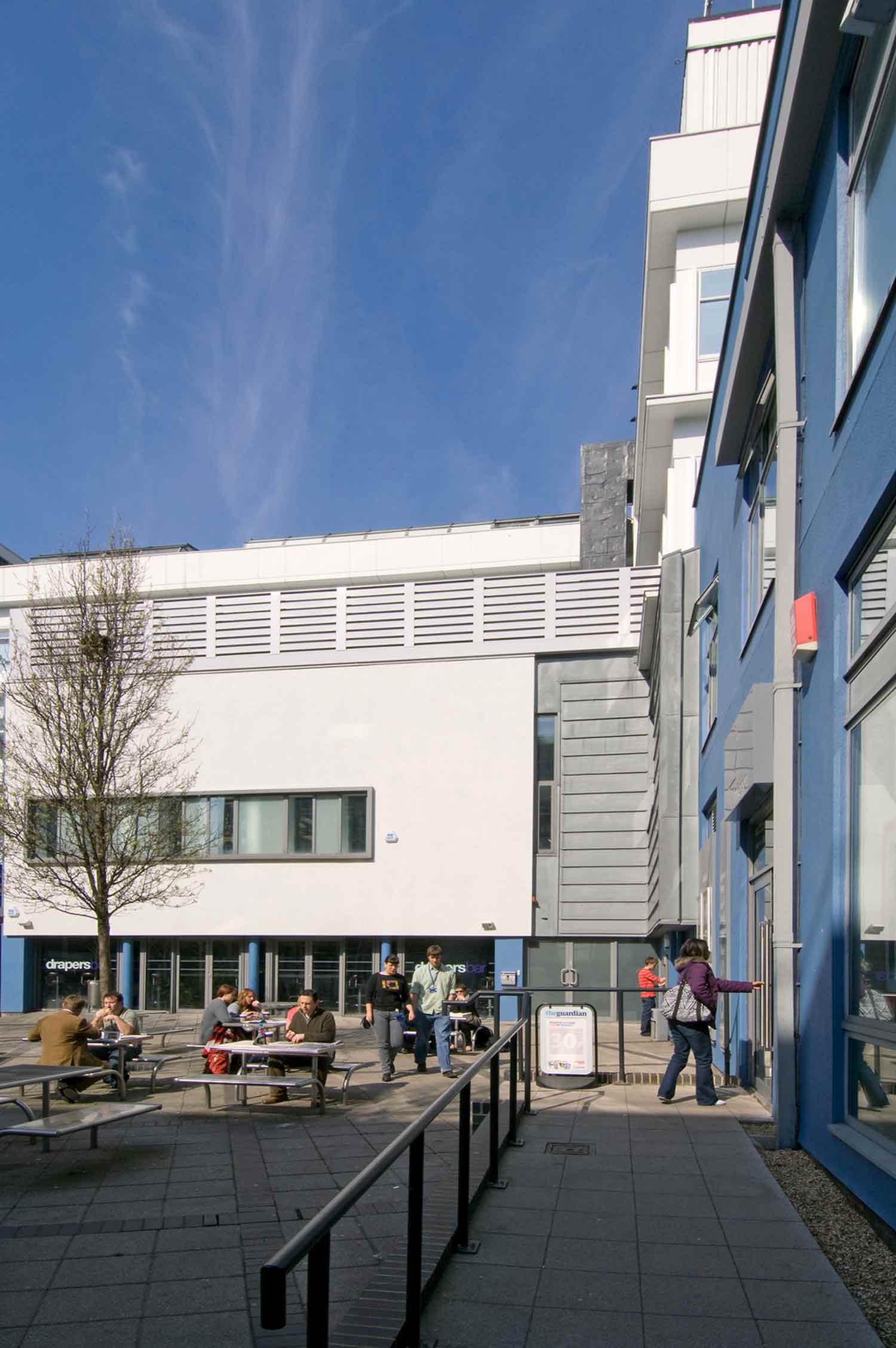 Queen Mary Students' Union.
Hawkins \ Brown's design makes a gateway to the college's ever more densely occupied campus, as well as rationalising and extending the Student Union's facilities.
Rationalisation of student's union facilities at Queen Mary University of London in East London
Client
Queen Mary University of London
Architect
Hawkins \ Brown
Project Value
£1.6 million
Our approach was to use the existing structure where it had surplus strength, and make new insertions which did not disturb it where they were necessary for extra load.
The double-storey extension to the bar and dance hall has a lightweight steel structure which bolts on to the existing frame, with new foundations on a line which does not affect the existing foundations. Where we opened up internal areas and added extra plant to upgrade the servicing, we inserted localised steel additions to deal with the increased loads without replacing the whole structure. Our strategy assisted the project's fast track programme and budgetary constraints.