Oops! Looks like your browser is out of date. Is this page displaying correctly? If not, try upgrading your browser or use a different one.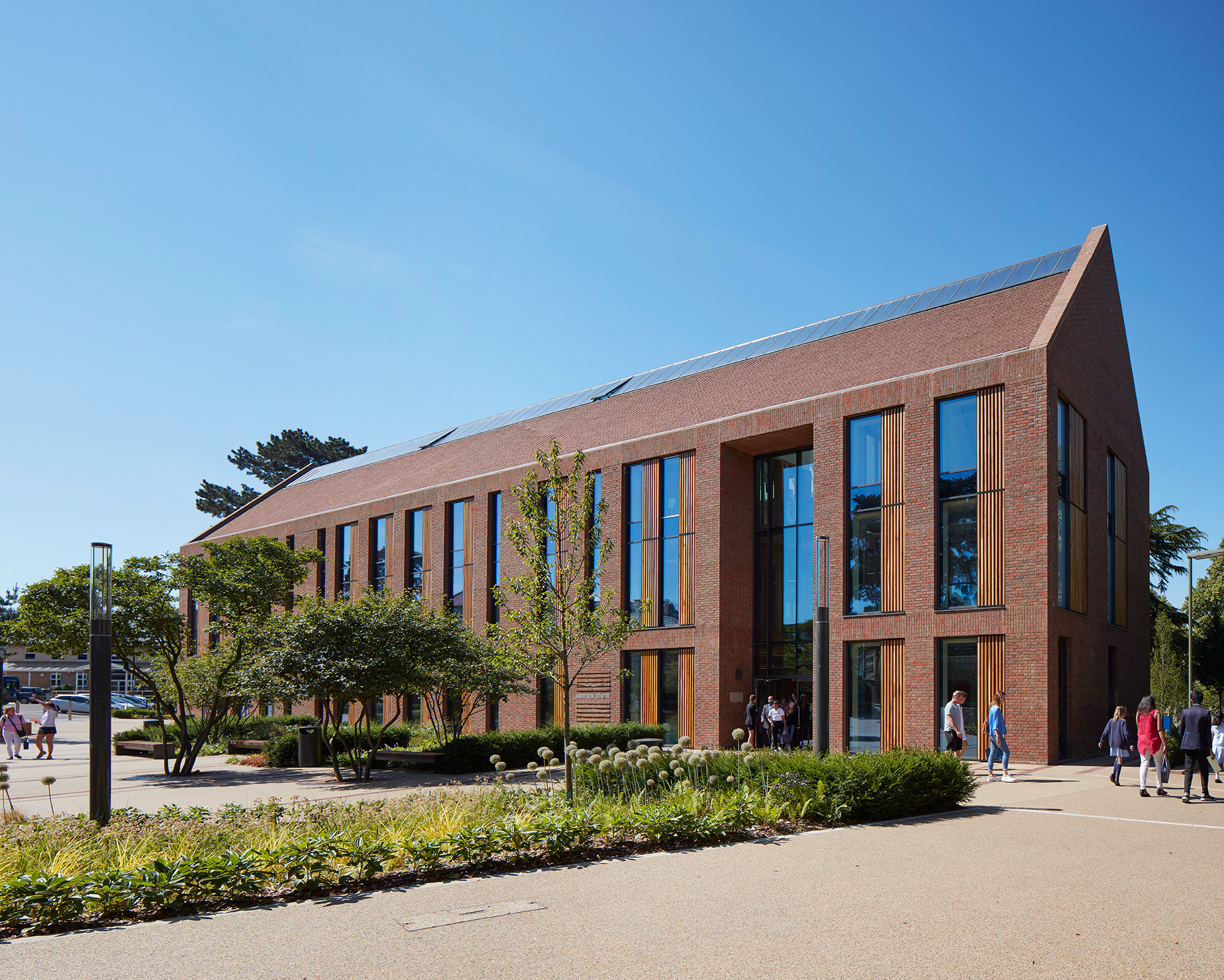 Reigate Grammar School.
The new sixth form centre at Reigate Grammar School sits on newly purchased land that provides a link between the school's two main areas whilst also serving as the first stage of a broader masterplan, laying the groundwork for future developments.
Brilliantly lit and spacious library / sixth form building with exposed timber roof in Reigate.
Location
London, United Kingdom
Client
Reigate Grammar School
Architect
Walters & Cohen
The three-storey structure created classrooms and offices, providing a new home for the school library on the first and second floors, and a larger space for the sixth form on ground level.
The site was newly purchased land, previously home to Merrick house, a low-rise residential building owned by the Housing Association; this was demolished prior to construction. Site investigations revealed that the anticipated existing foundations were present and also needed to be removed before the installation of new mass concrete strip and pad foundations.
Provision of flexible, column-free spaces with natural ventilation was a driving principle of the overall design, so we proposed a hybrid solution of concrete and steel. The use of RC slabs and concrete-encased steel beams has produced an efficient structure to accommodate the large spans desired by the client, whilst allowing the thermal mass of the in-situ concrete to be utilised in providing natural cooling during the day.
The new building is capped by a stunning pitched roof reminiscent of existing buildings in the surrounding area. This has been realised via an exposed glulam timber-steel truss system that spans the full 12 m width of the building, keeping steel columns to the perimeter, thus producing a large column-free floor space below. Since the truss is entirely exposed at the second-floor library, careful detailing was essential in order to achieve a high-quality finish.