Oops! Looks like your browser is out of date. Is this page displaying correctly? If not, try upgrading your browser or use a different one.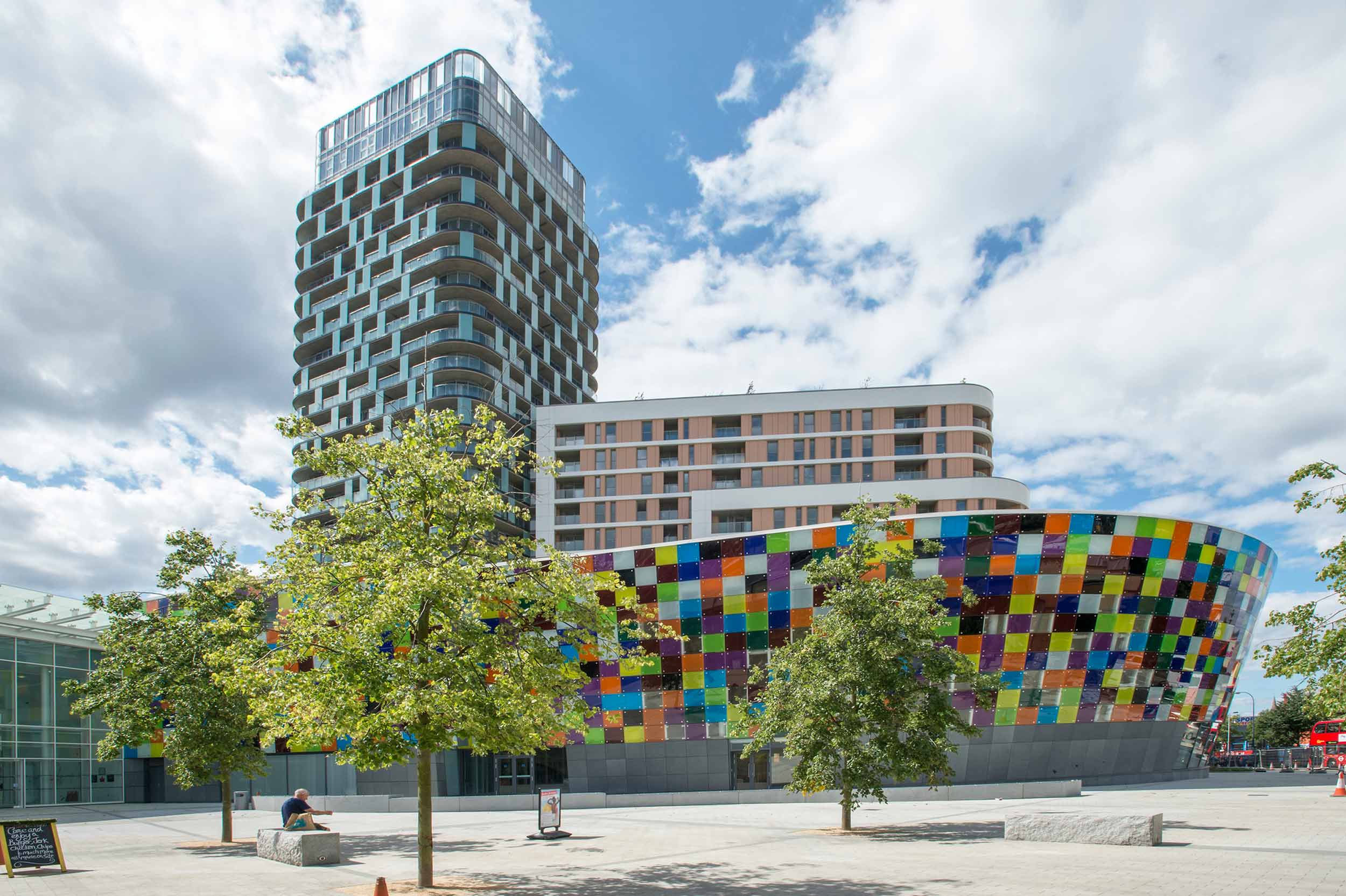 Renaissance.
We teamed up with Assael Architecture and LA Architects to design this large-scale scheme for Barratt East London. The project, set on a 1.7-hectare brownfield site in Lewisham, south-east London, provides 788 much-needed mixed-tenure homes in an inner-city borough alongside a variety of facilities.
Large-scale residential development in East London with Barratts
Client
Barratt East London
Architect
Assael Architecture, LA Architects
Project Value
£100 million
In addition to the five residential blocks, which range in height from 9 to 25 storeys, the ambitious scheme offered a range of commercial spaces and the striking new Glass Mill Leisure Centre incorporating an 8-lane swimming pool, gym, spa and climbing wall.
Prior to start on site, several existing low-rise residential blocks were demolished; the resulting made ground was carefully tested for contaminants and, due to the site's proximity to the river, we also undertook a flood risk assessment. As a result we designed a number of attenuation tanks and hydrobrakes to regulate the flow of surface water into the surrounding drainage network.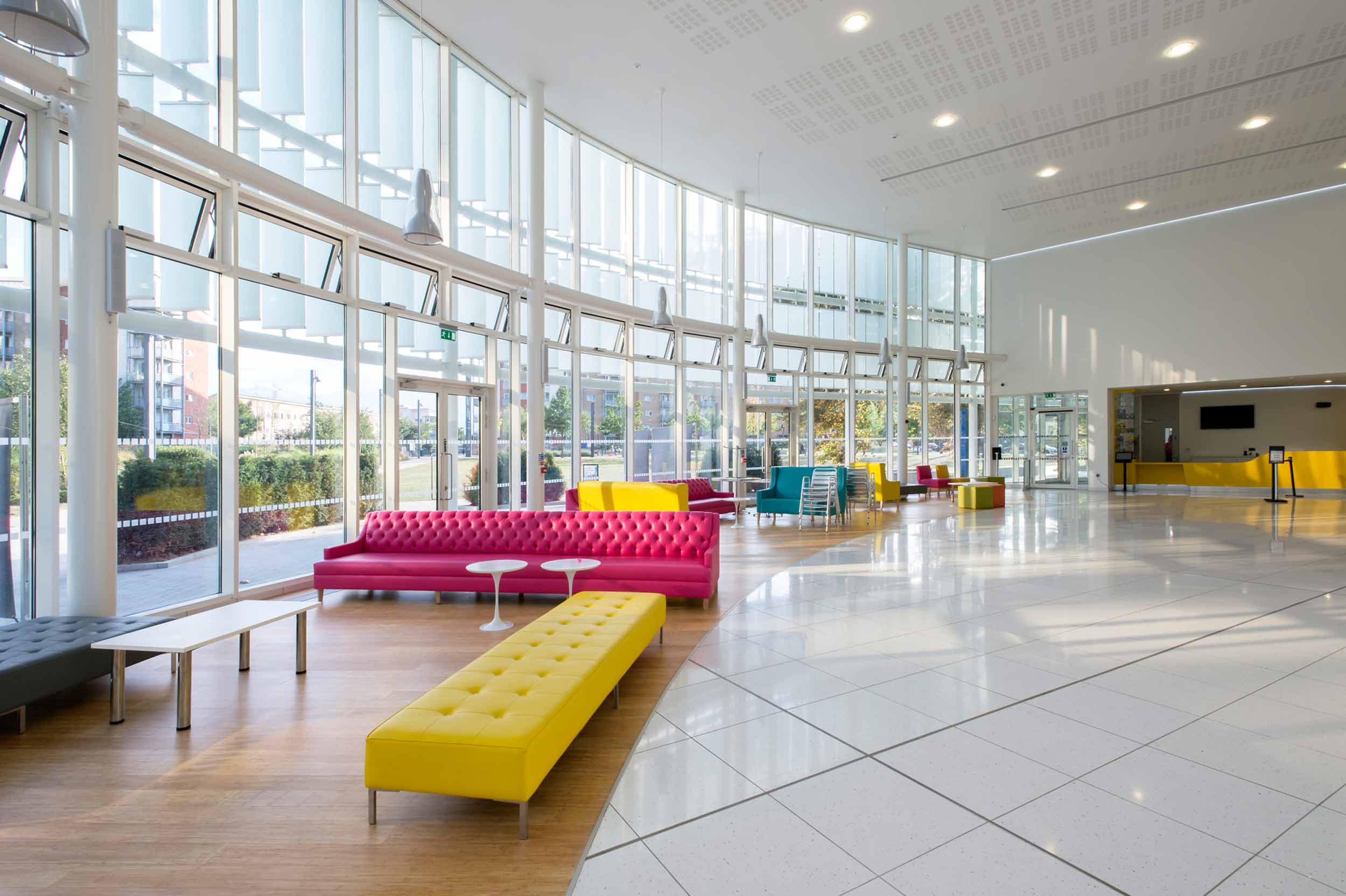 Key to the construction of the residential blocks was meeting annual build targets for the client, a housing developer. As such, we rationalised the structures as far as possible in order to improve the programme and reduce costs. Sustainability was another driving factor, since compliance with Level 4 of the Code for Sustainable Homes scheme was a planning requirement.
We specified concrete-framed structures for all blocks, utilising reinforced concrete flat slabs in conjunction with a 7.2 m column grid and therefore negating the need for downstand beams, which may have affected service runs and ceiling heights. We minimised column cross sections to meet architectural requirements by using high-strength concrete. Floor slabs were generally 250 mm thick, but were increased on storeys containing car parks to reflect the much higher live loadings in these areas.
Crucially, this lean, simple grid system allowed the client to maximise flexibility and respond quickly to a changing marketplace to achieve the site's full commercial potential.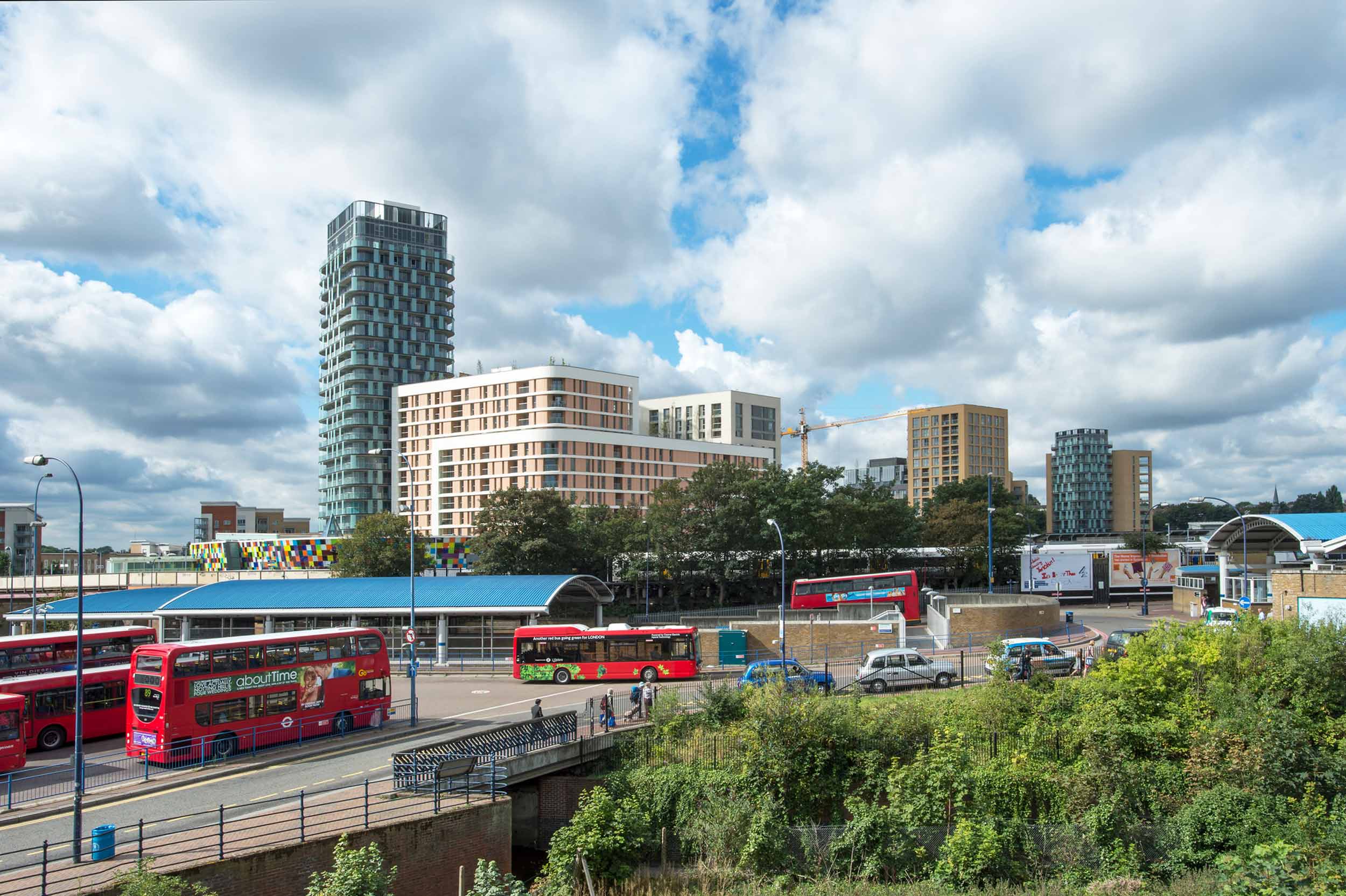 Awards.
2014 London Planning Award (Glass Mill Leisure Centre)