Oops! Looks like your browser is out of date. Is this page displaying correctly? If not, try upgrading your browser or use a different one.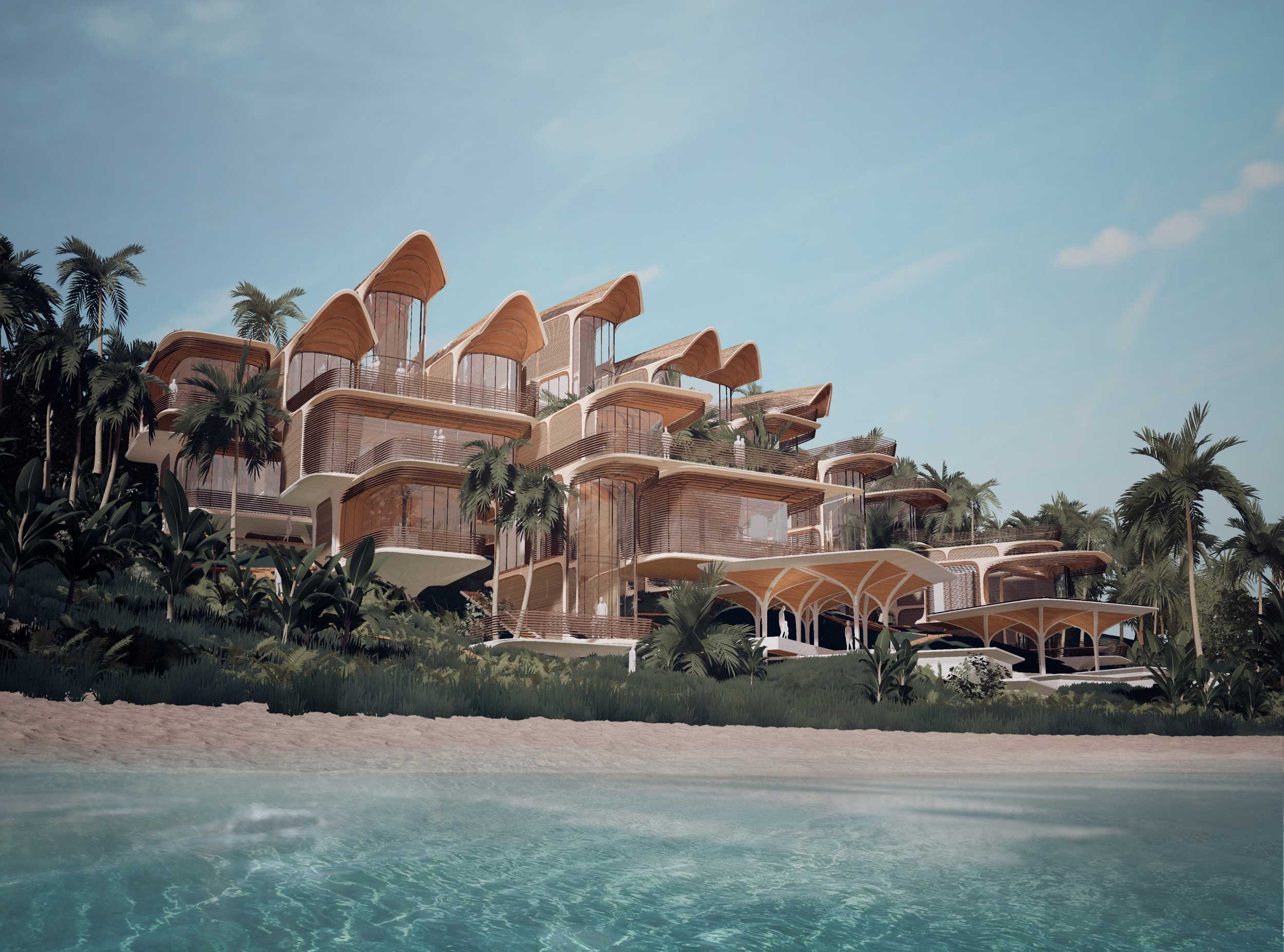 Roatán Próspera.
AKT II is working with Zaha Hadid Architects to design the new Roatán Próspera sustainable residences in Honduras. Together, we are implementing a bespoke architectural and technological platform to deliver a residential development that can prosper, both socially and ecologically.
Together with ZHA, we're applying a bespoke digital platform to deliver these modularised, sustainable residences.
Location
Honduras, Central America
Client
Honduras Próspera LLC
Architect
Zaha Hadid Architects
Project Value
confidential
Our engineers are developing a modular construction for the timber-framed buildings, which are set amidst copious greenery and feature curved palapa roofs and expansive terraces with rounded balconies, referencing the area's traditional building techniques. Residents will use the unique digital platform to customise the scale and configuration of their housing module, working with up to five component sections to create any of 15,000 possible arrangements. This unique project platform is a specific response to Roatán's climate, terrain and environment, applying a modern digital process to capitalise on the traditional local materials, supply chains, logistics and construction methodologies.
The design concept integrates the architectural, structural and services strategies with a kit of multi-functional parts that are designed for manufacture and assembly. Within the structural system, the integrated services and insulation are pre-assembled to achieve a compact build-up, granting both a robust structural frame and an envelope that offers enhanced thermal and acoustic performance.
The initial phase of residential units will combine advanced modular construction techniques with local, sustainably sourced materials, using locally treated timber from certified Honduran forests to form the main structural elements. Innovative manufacturing processes and digital information together capitalise on all parts of the log, thus minimising waste, pollution and carbon. The use of lightweight timber also results in a reduced and adaptive foundation system that can be fabricated off-site, further minimising any environmental intervention, and helping to speed up the build.
All units are designed for flexibility in transportation, preassembly and installation, to suit the varied nature of the site – which ranges from flat accessible areas to deep vegetation and remote, relatively impervious forest zones.