Oops! Looks like your browser is out of date. Is this page displaying correctly? If not, try upgrading your browser or use a different one.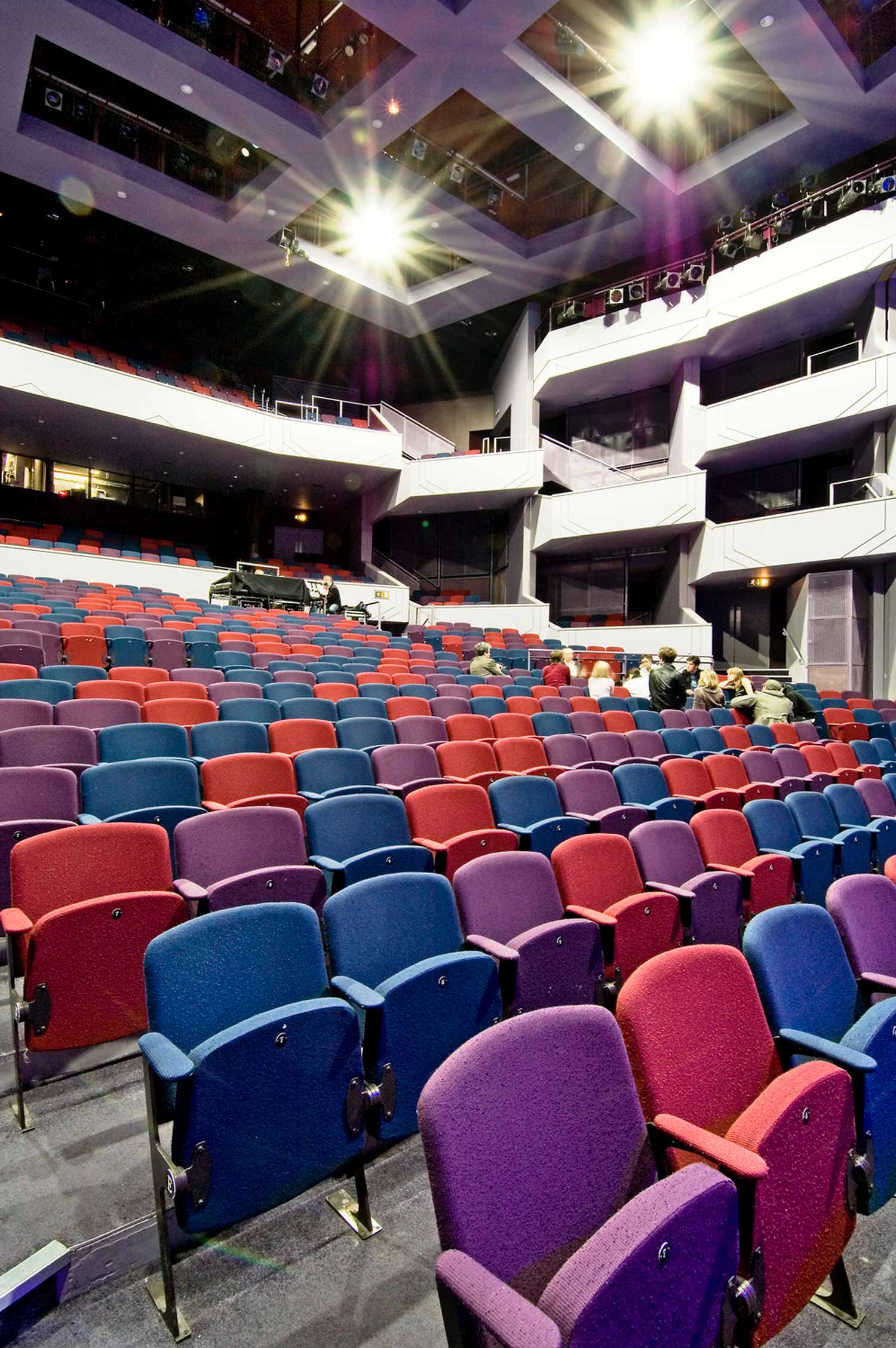 Royal & Derngate Theatre.
Northampton has two theatres, the exquisite, tiny and Grade II-listed Royal, designed in 1884 by C. J. Phipps, and the Derngate, which RHWL designed in the 1980s.
Delicate renovation of Northampton's two existing theatres – one Victoria, one modern
Location
Northamptonshire, UK
Client
Northampton Theatres Trust
Project Value
£8.8 million
The Northampton Theatres Trust has come back to RHWL's Arts Team to improve various points, such as centralising the foyers and introducing a 'creativity centre' for impromptu and informal happenings, as well as improving back-of-house facilities for staff and workshops. Most importantly this reconstruction of its context will help the Royal to re-establish its identity.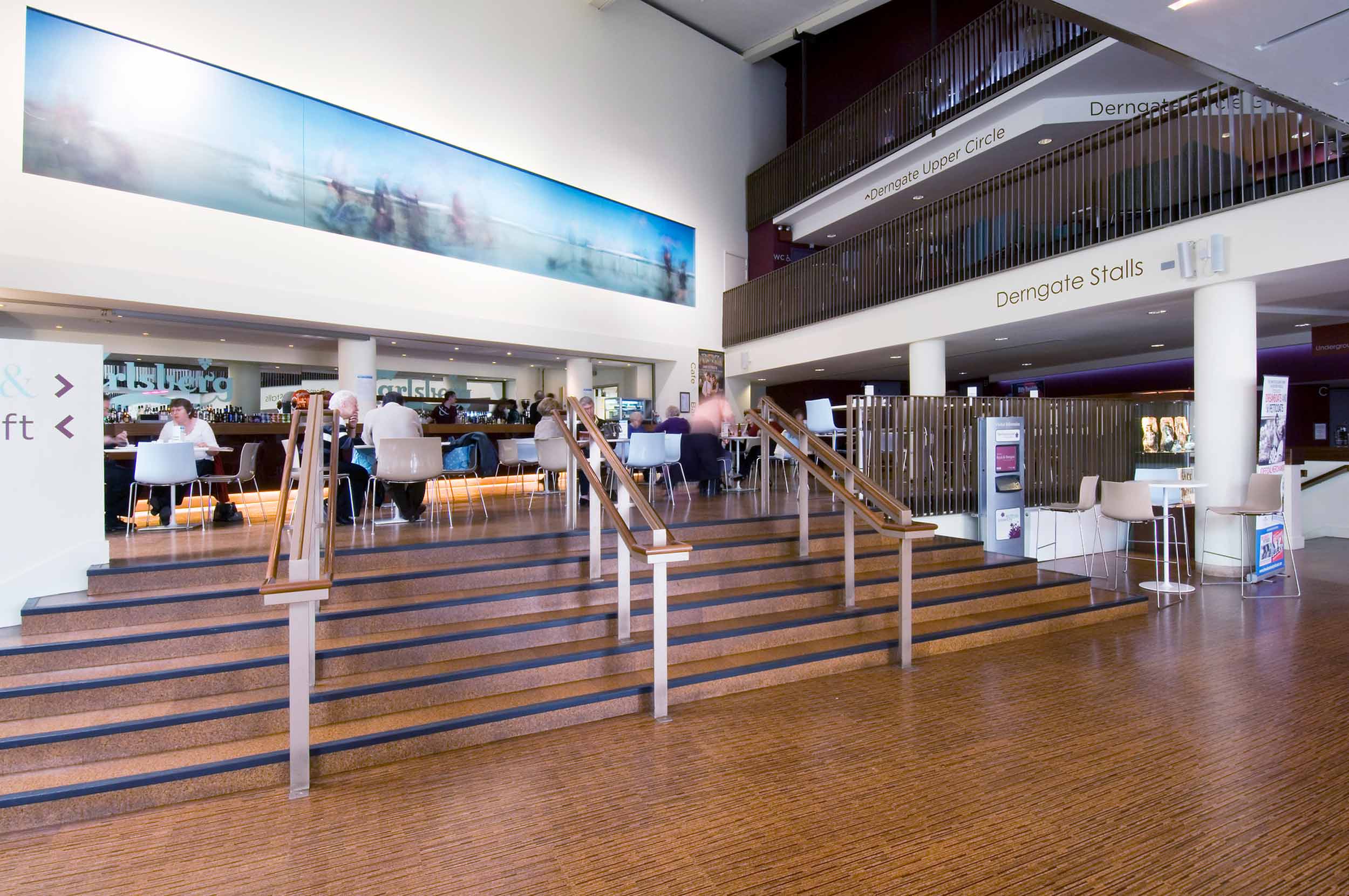 The principal additions are to the foyer and managing the interface between old and new structures is always awkward, but fortunately Arup's archive yielded up original drawings. The result is a dramatic triple-height space formed by glulam 'boomerangs' covered in copper cladding. New walkways give views into its various levels as well as improved access to Derngate and meeting DDA requirements.