Oops! Looks like your browser is out of date. Is this page displaying correctly? If not, try upgrading your browser or use a different one.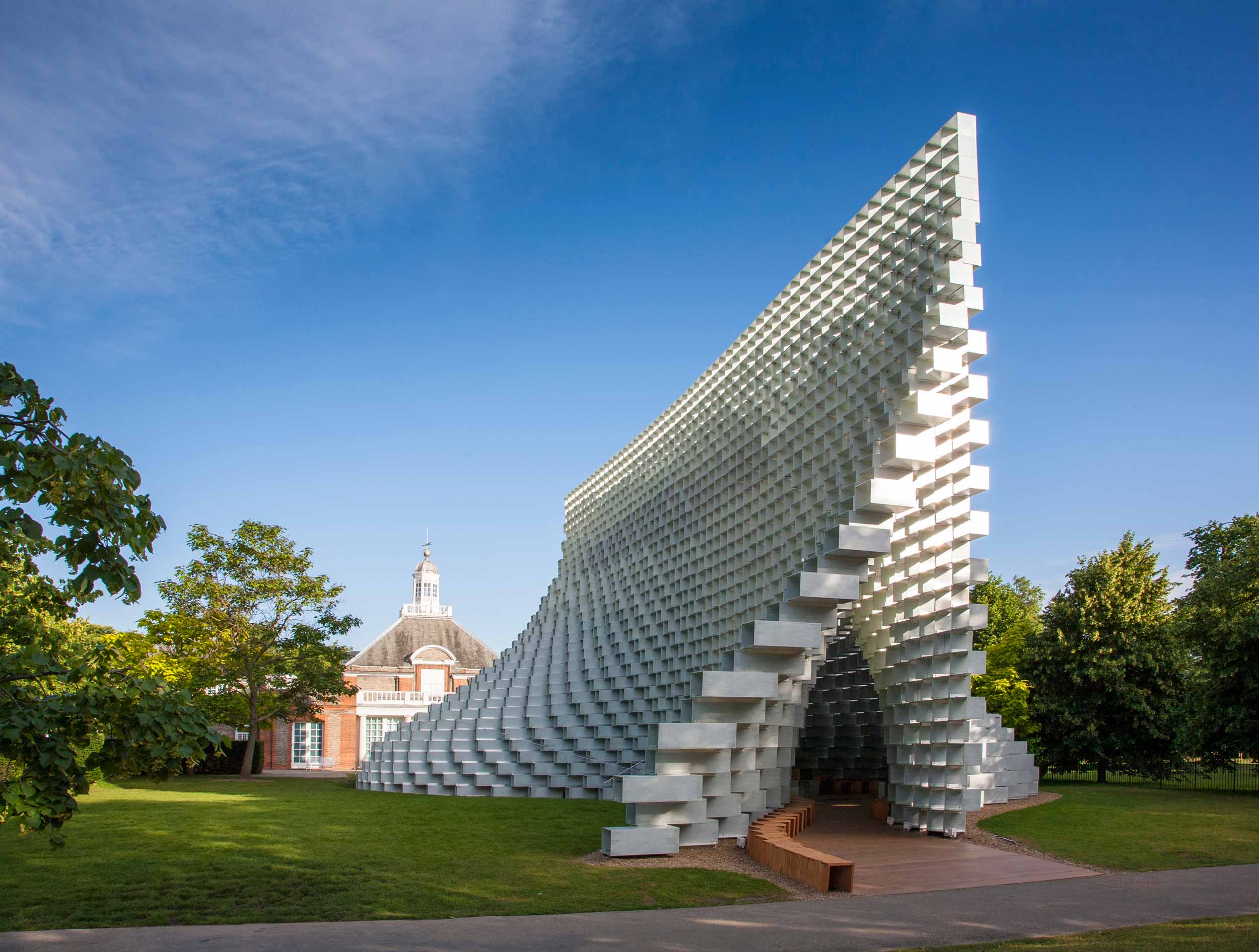 Serpentine Pavilion 2016.
For the Serpentine Galleries' annual event in London's Kensington Gardens, we provided structural engineering services for the design of the superstructure of BIG's 2016 Serpentine Pavilion, envisioned as an 'unzipped' wall of glass-fibre-reinforced plastic (GFRP).
A unique 'unzipped' wall of interlocking bricks in London's Kensington Gardens
Client
Serpentine Galleries
Architect
Bjarke Ingels Group (BIG)
The superstructure was formed of two surfaces which began as separate sinusoidal walls at ground level and rose to merge as a straight, horizontal line at an elevation of 14 m above ground.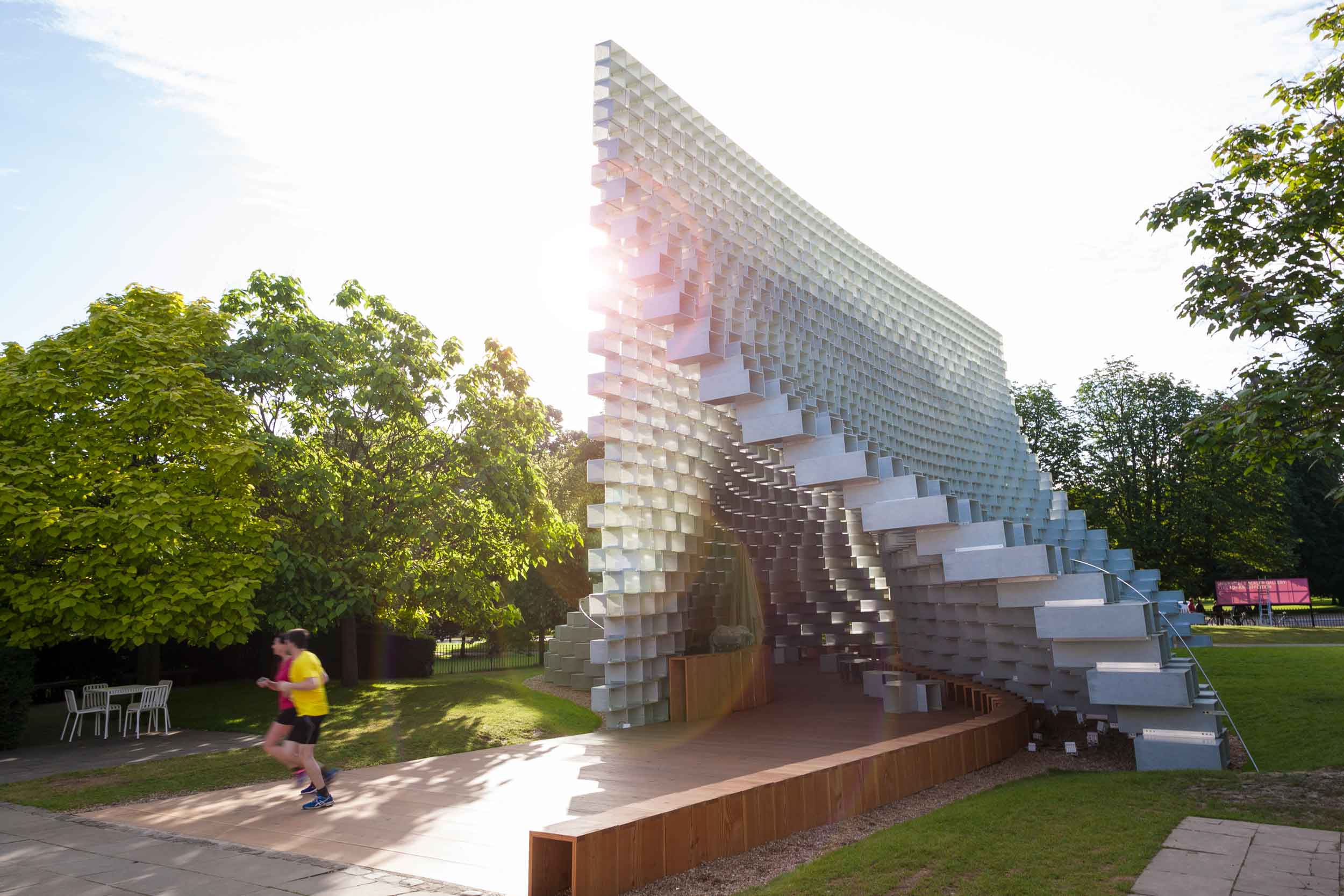 The surfaces were formed from a series of 500 mm by 400 mm bricks. The length of each brick was such that they overlapped their neighbours sufficiently enough to create an enclosure, whilst also providing a sufficient connection length between adjacent bricks for structural purposes. The transition from two separate halves to a single surface at the apex was achieved by arranging the boxes in alternate chequerboard patterns on either side of the wall, allowing them to merge seamlessly.
Fiberline in Denmark manufactured the GFRP bricks to a new improved mixture to enhance the material's stiffness, and these were then joined by aluminium connectors and bolts. The bending, compression and shear forces generated by the arching action of the pavilion were transferred between the bricks by push-pull forces in the connecting bolts along the overlapping edges of the boxes. In the longitudinal direction, horizontal wind loads were transferred through a combination of shell and Vierendeel action. The bricks stepped such that people could sit or climb on the lowest rows, so this was considered in the loading.
Our in-house computational research team were heavily involved in the design of the structure, creating parametric setting out and structural verification tools, such as our in-house Re.AKT toolkit.
Awards.
2017 Civic Trust Award – National Winner
2017 Civic Trust Award – Pro-Tem Special Award
2017 Architizer A+Award – Pavilion – Popular Choice Winner