Oops! Looks like your browser is out of date. Is this page displaying correctly? If not, try upgrading your browser or use a different one.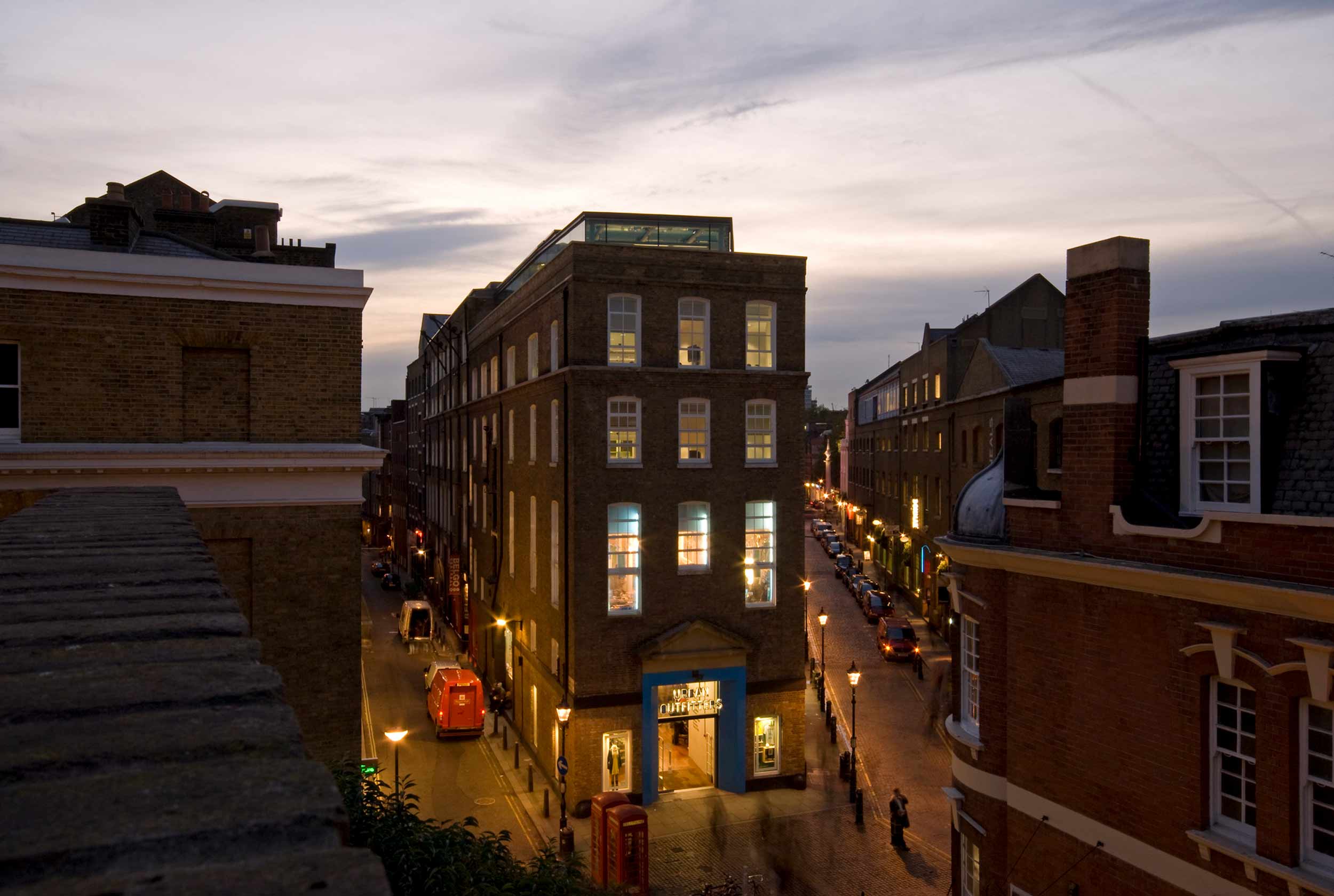 Seven Dials Warehouse.
Rebuilding a fire-damaged warehouse with a working restaurant in the basement would be hard enough in any case, but when it was listed just as work was about to start, the complications multiplied.
Renovation of a fire-damaged listed warehouse in the heart of London's Convent Garden
Architect
Fletcher Priest Architects
The original idea was to take out the fire damaged floors entirely, but listing meant more of the structure had to be retained, increasing the number of interfaces between new and old fabric. On top of that, holding up the façade needed huge temporary works and the site in the narrow streets around Covent Garden is very congested.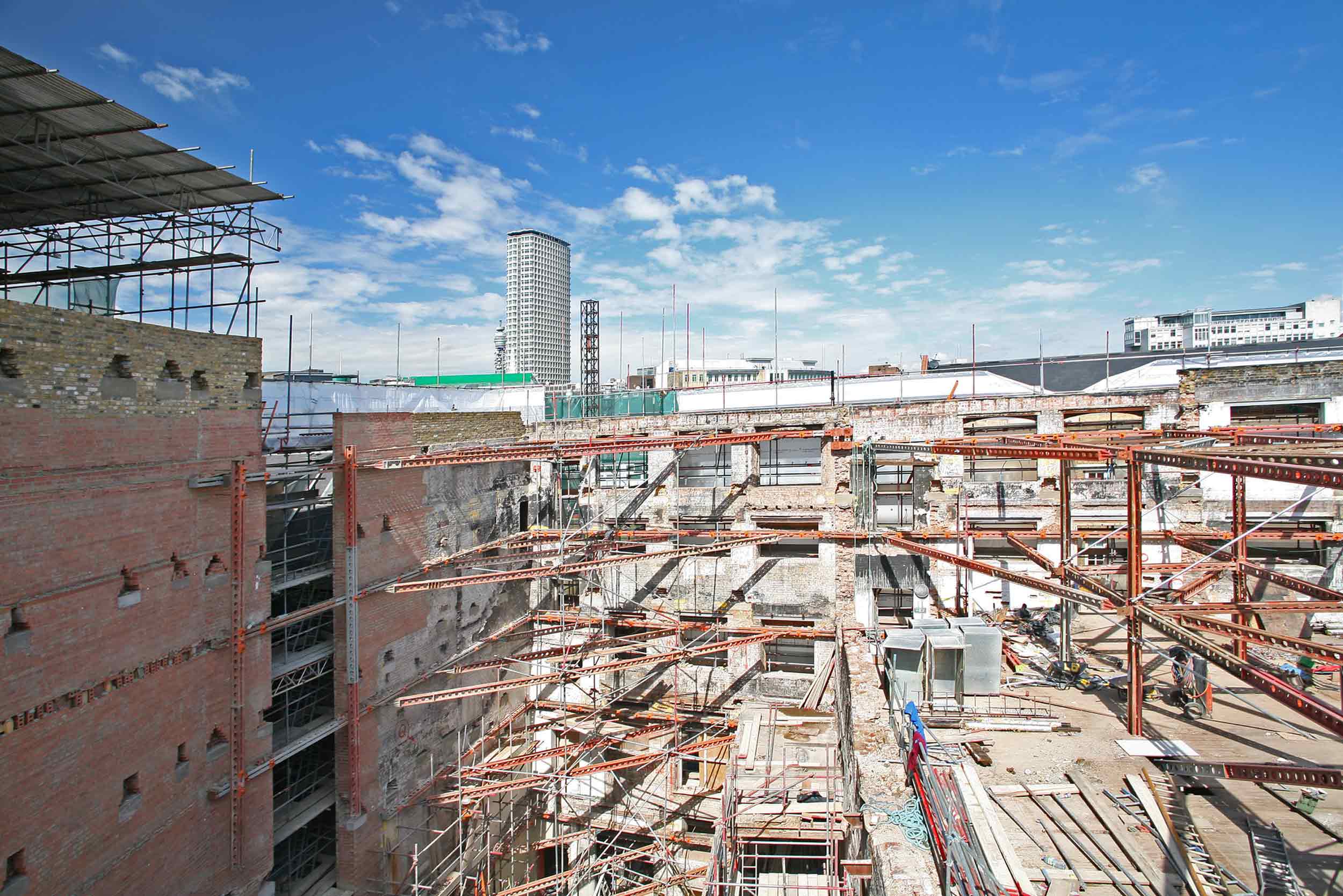 The most dramatic intervention is a new glass prow at the sharp end of the wedge-shaped site with a full-height glazed screen. But more far-reaching in making shell and core space to a modern standard over the ground floor retail units and basement restaurant is a transfer structure above the ground floor. Made of specially fabricated plate girders which act as transfer beams, it allows for a more widely spaced column grid on the upper floors without disrupting the basement to which there was no access and so no possibility of foundation work because of the restaurant tenant. It is an engineering solution dictated by pragmatic constraints that adds value to the building.