Oops! Looks like your browser is out of date. Is this page displaying correctly? If not, try upgrading your browser or use a different one.
Shrewsbury Flaxmill Maltings.
At the historic Shrewsbury Flaxmill Maltings industrial site in western England, AKT II has supported Feilden Clegg Bradley Studios and Historic England to regenerate the 1790s-built, Grade I-listed Main Mill building – the world's first iron-framed structure, and the genesis of all modern steel-framed buildings – and its adjoined 1890s-built, Grade II-listed Kiln.
AKT II has restored the world's oldest iron-framed structure – the genesis of all modern steel-framed buildings.
Architect
Feilden Clegg Bradley Studios
Project Value
£25 million
The wider campus contains six further heritage-listed buildings. Once complete, the Main Mill will rise out of the UK's 'Heritage at Risk Register' and, together with the Kiln, will provide a mix of cultural and commercial spaces. The mill's existing cast-iron frame is retained and repaired, with only subtle strengthening, while the building's wider fabric is restored and rejuvenated. The Kiln meanwhile receives a new steel frame and lift core (its existing frame was irreparably corroded), while its roof is reconstructed in steel and timber.
© Beccy Lane Positive Image Photography
Our approach goes beyond simple conservation. The Main Mill had already lived two long lives, first as a flax-mill and then a maltings. Our structural design strategy took everything back to first principles; through performance-based design we justified the additional capacity that gives the building a further life, while at the same time preserving its historic fabric.
By understanding the entire structure's behaviour we were able to devise sensitive, discrete interventions that enhance the existing structure's robustness and resilience. A new steel frame is inserted through the lower levels to provide capacity for the most overloaded existing columns, and presents only a few new columns within the final ground floor. Elsewhere, a system of ties and reinforced overlays provides alternate loading pathways to achieve an overall reliability. We sought out inherent strength within the existing frame and then targeted all interventions to sensitively enhance the frame's apparent weaknesses.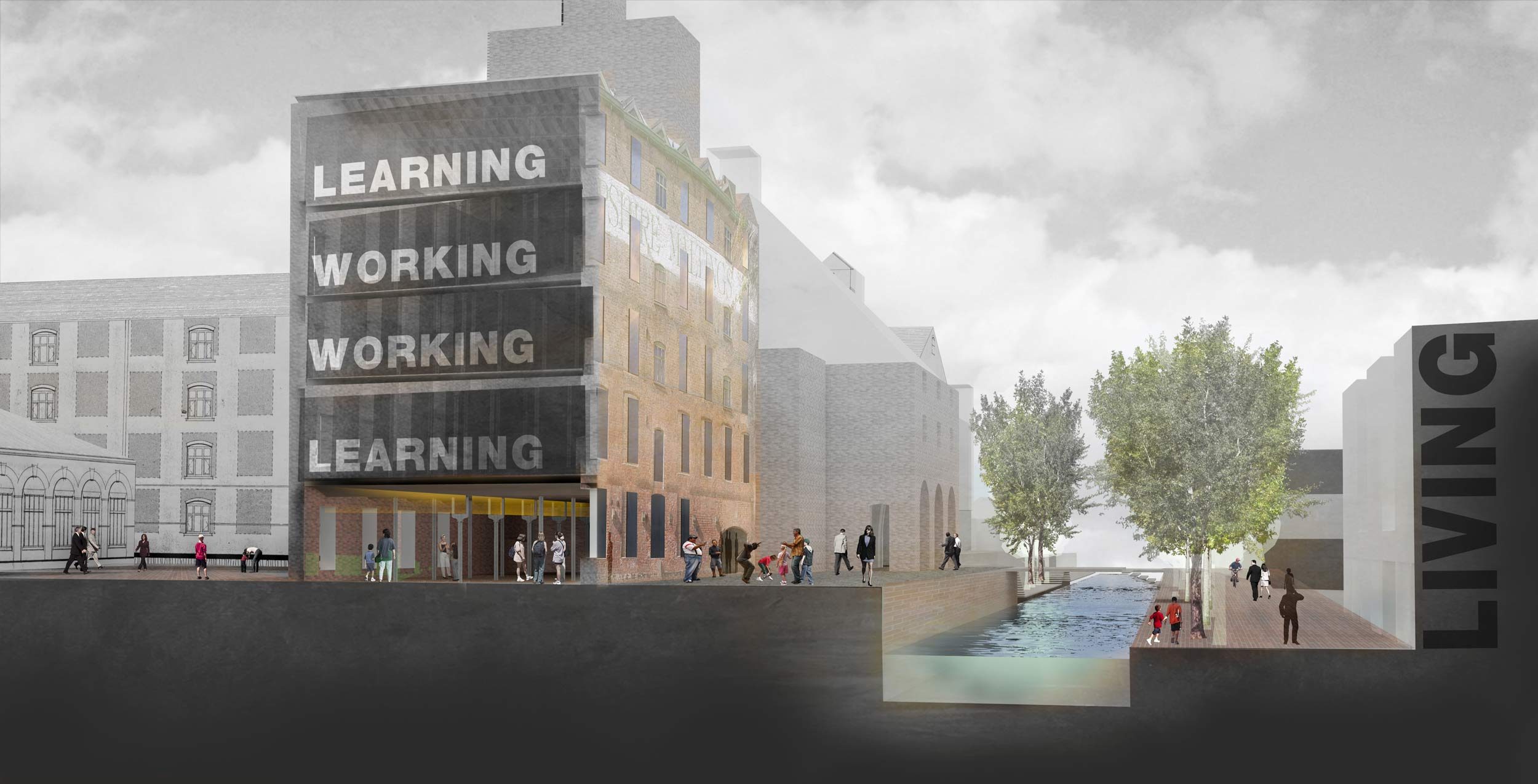 Rescuing the timber elements within the Main Mill's perimeter masonry walls required a complete integration of construction sequencing, temporary works and repair proposals. AKT II performed extensive investigations to understand the existing situation, and then led the integrated strategy.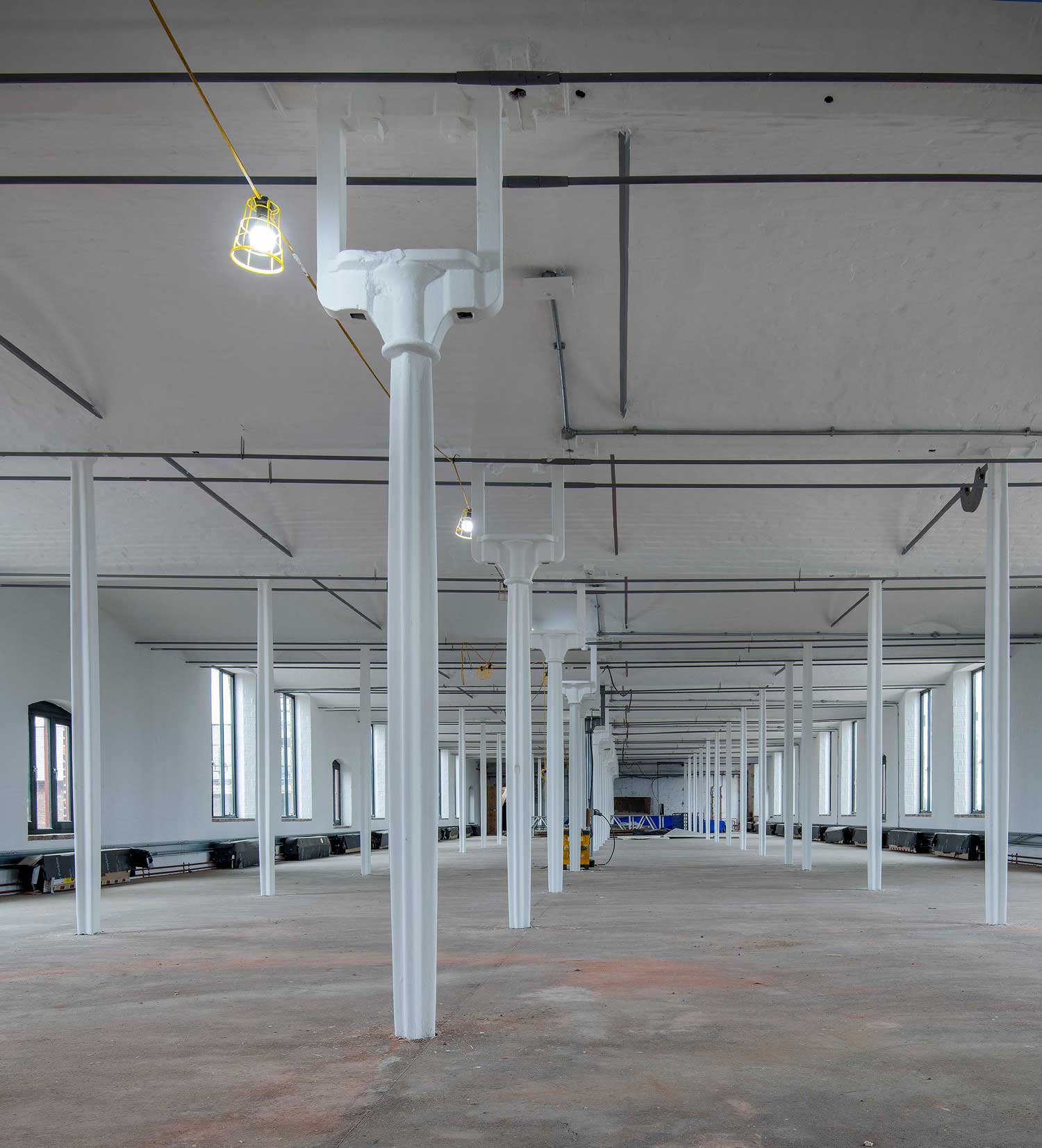 © Beccy Lane Positive Image Photography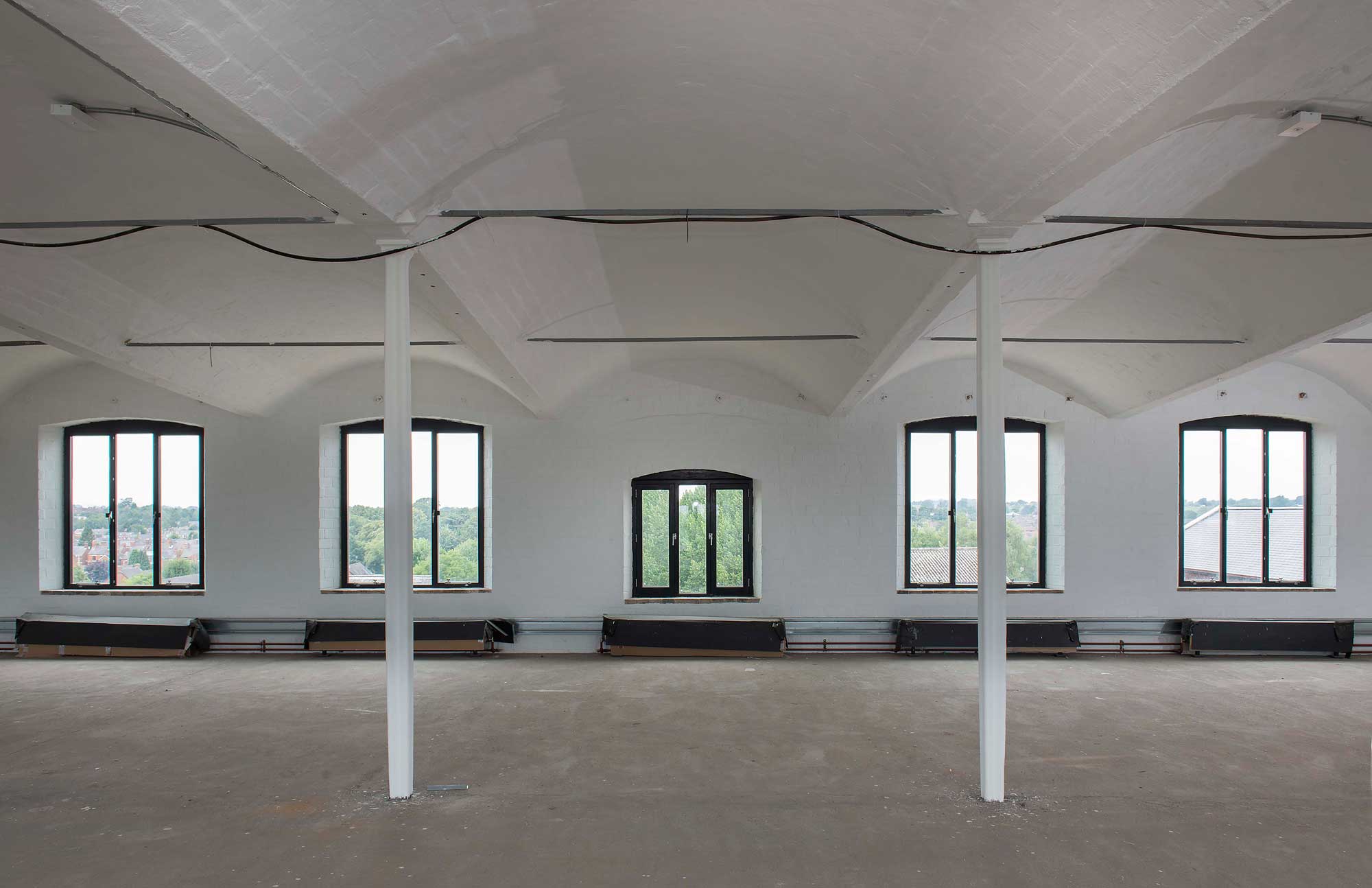 © Beccy Lane Positive Image Photography