Oops! Looks like your browser is out of date. Is this page displaying correctly? If not, try upgrading your browser or use a different one.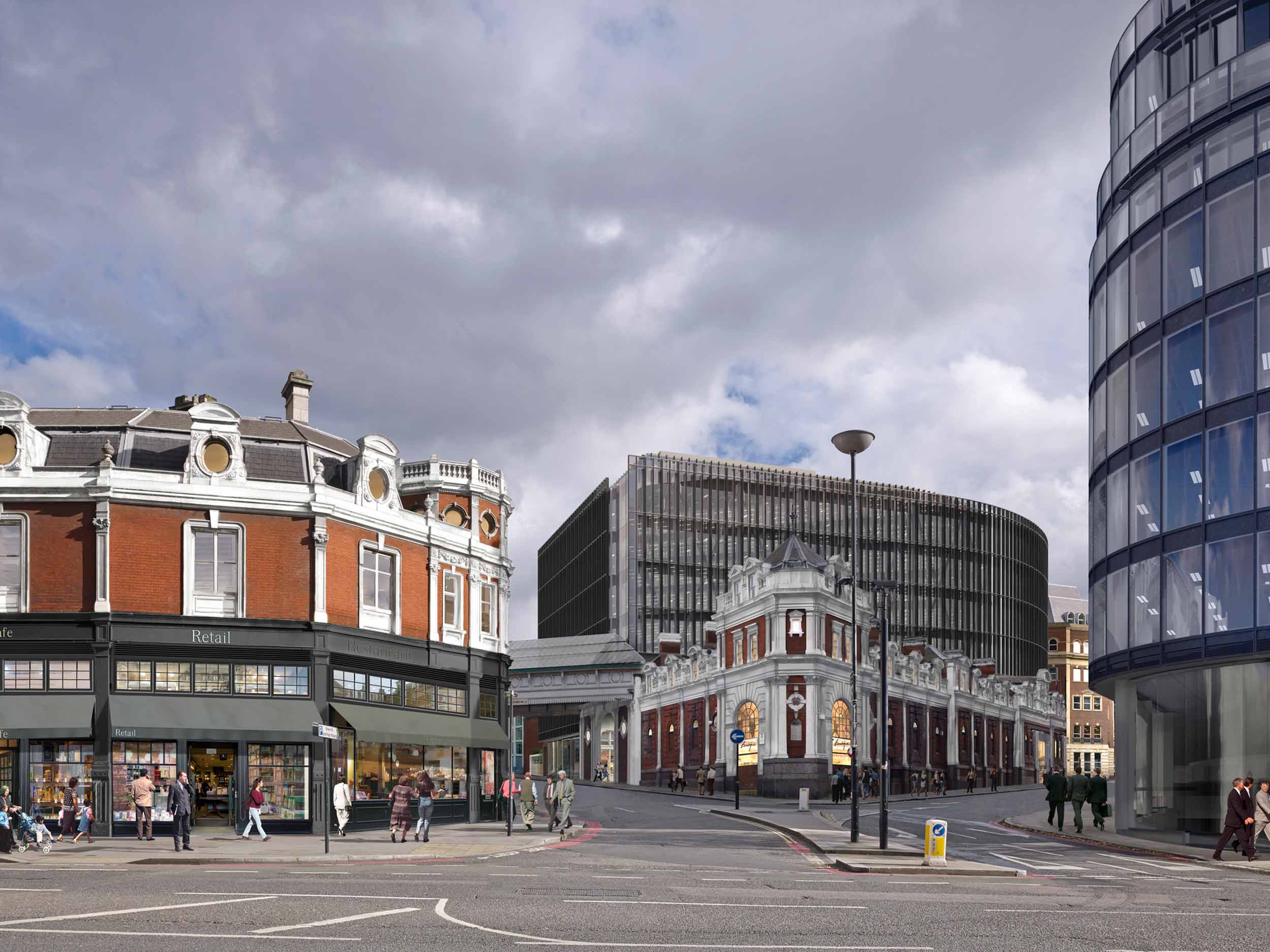 Smithfield Market.
We worked in tandem with architects John McAslan + Partners to consider the effects of a new four-storey mixed-use building to the east side of London's Smithfield Market, with redevelopment of an existing annex building, on the site's complex infrastructure.
Investigative project prior to the construction of a mixed-use building, close to London's Smithfield Market, with its associated history and complex infrastructure
Client
Henderson Global Investors
Architect
John McAslan + Partners
Project Value
confidential
Given the historical significance of the market, built in the 1860s out of decorative cast iron, slate and glass, the first step we took in our investigations was desk-based archive research to gain an understanding of the structure and its capacity. This included notes and drawings from the original engineering works, newspaper cuttings relating to war damage and plethoric recent structural reports.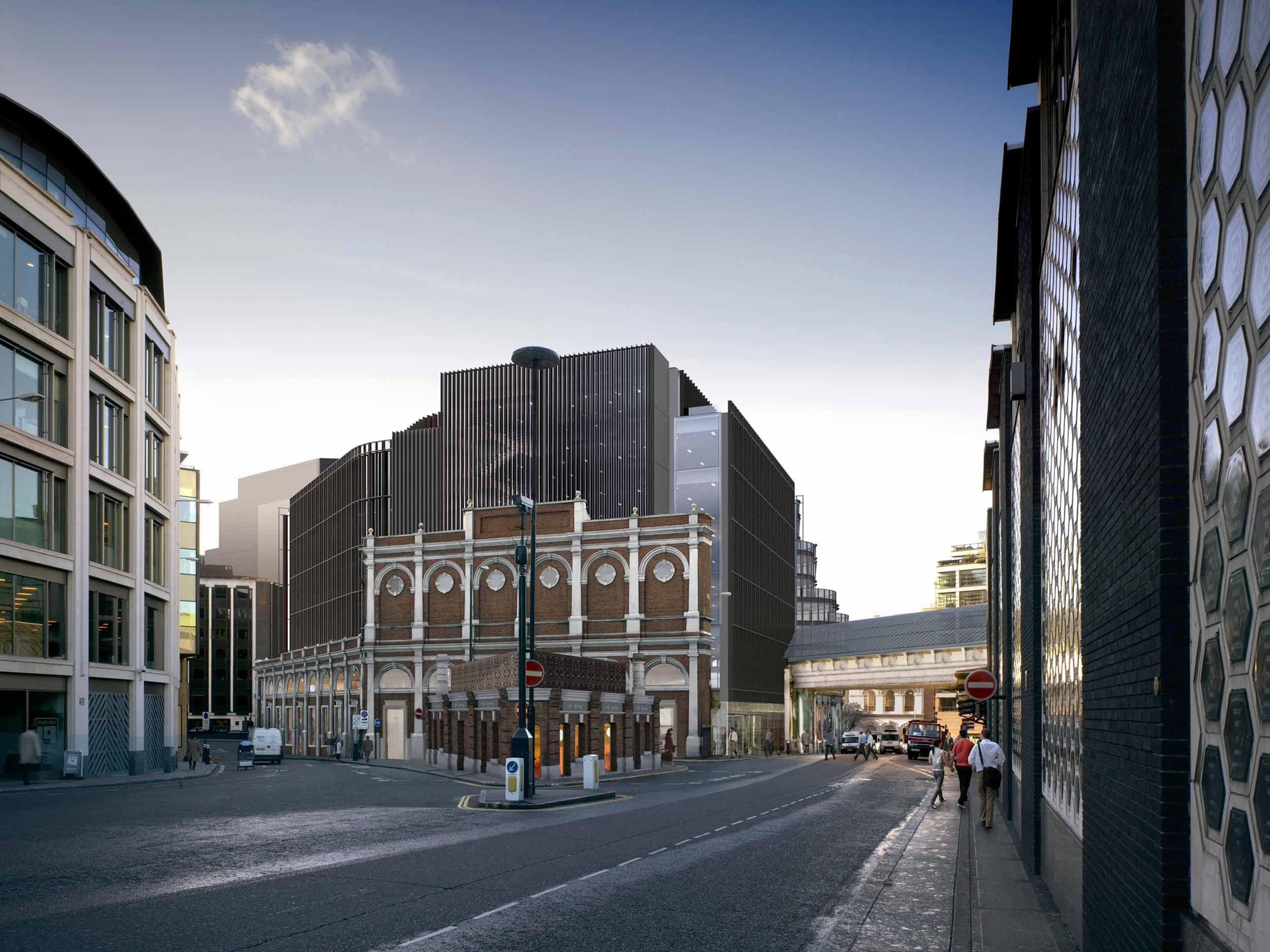 The existing structural reports of the substructure and building above were somewhat negative and contradictory, in some places specifying complete replacement of elements. In contrast to this, our approach was to use 'reverse engineering', and we coupled our initial review with visual inspections to develop a strategy which minimised the inclusion of new structures. Some iron had been corroded by the damp conditions and did require removal, but on the whole analysis of the existing structure confirmed spare capacity. We devised a scheme based on strengthening of existing elements, working around areas of the basement currently occupied by Crossrail for ongoing works.
The new building will span across the tunnel, following three lines of support: the northwest corner of the site, a proposed RC structural wall within the railway sidings, and the southwest corner of the General Market basement. We have therefore proposed full height trusses to run across this significant width, and a steel frame for the proposed building to reduce the weight-bearing onto the fragile tunnel below. Vibration due to close proximity to the trains was also a major issue, which we overcame by specifying elastomer compounds to absorb the movement and provide a break between basement and ground floor level.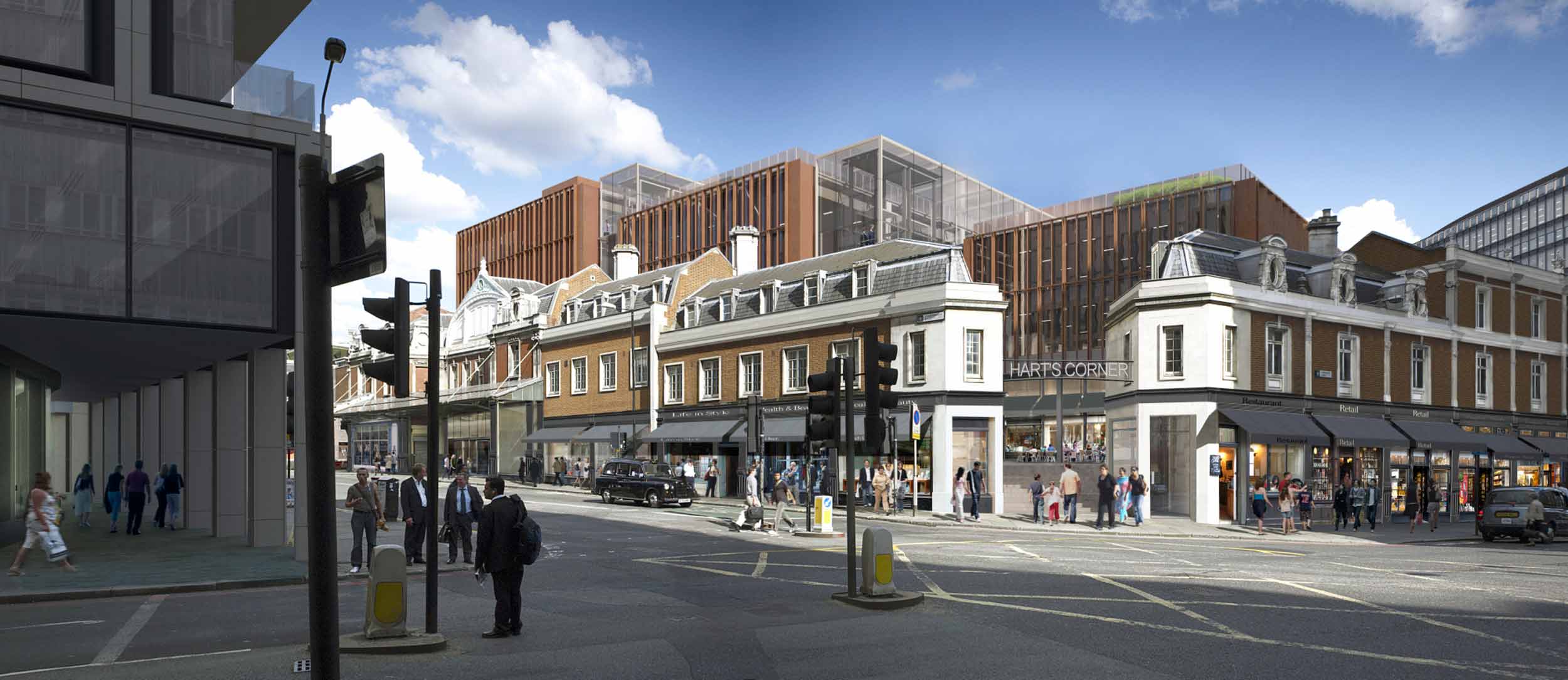 © John McAslan + Partners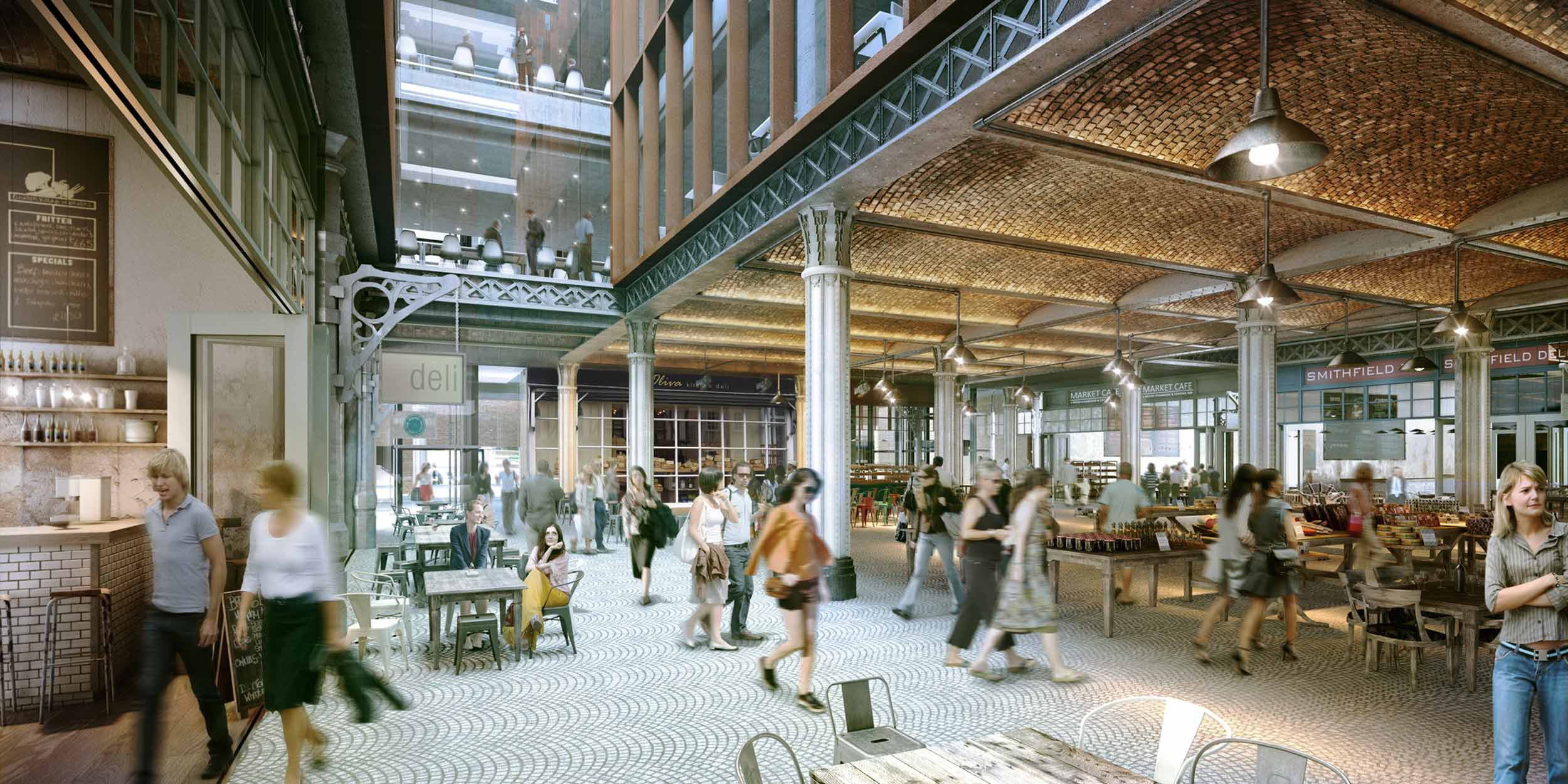 © John McAslan + Partners