Oops! Looks like your browser is out of date. Is this page displaying correctly? If not, try upgrading your browser or use a different one.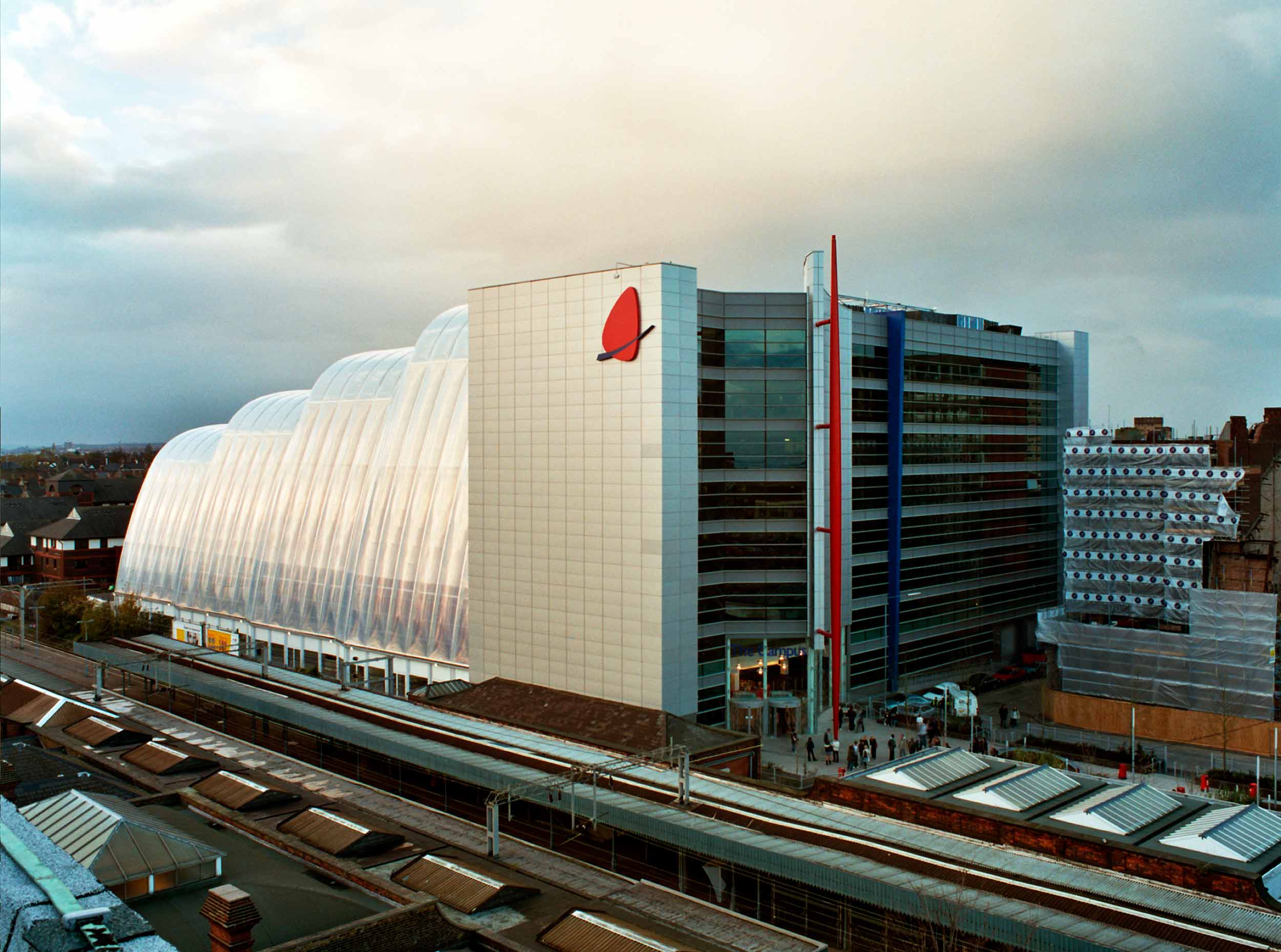 South Essex College.
When South East Essex College secured funding to combine three separate campuses into one large complex in Southend, we teamed up with architects KSS to design both an inspiring centre for study and a prominent feature in the city skyline.
State-of-the-art higher education facilities for up to 2,000 students in Southend
Client
South Essex College
Project Value
£40 million
This higher and further education facility was designed to cater for up to 2,000 students, including teaching areas, a large library and a canteen; its attractive stepped facade provided a bridge between low-rise residential buildings to the west and taller blocks to the east.
A U-shaped, five-storey frame incorporated the majority of the building's teaching facilities; this interacted with a transparent, open-plan atrium, which housed a 250-seat lecture space in a bespoke red pod, comprising a concrete core with steel frame, sealed in sprayed concrete. Six steel 'mushroom'-shaped structures doubled as dining spaces and 'break-out' teaching areas. Efficiently formed using moulds, the glass-reinforced gypsum shapes were brought to site and clipped onto the steel frame, supported on steel columns and cantilevered beams.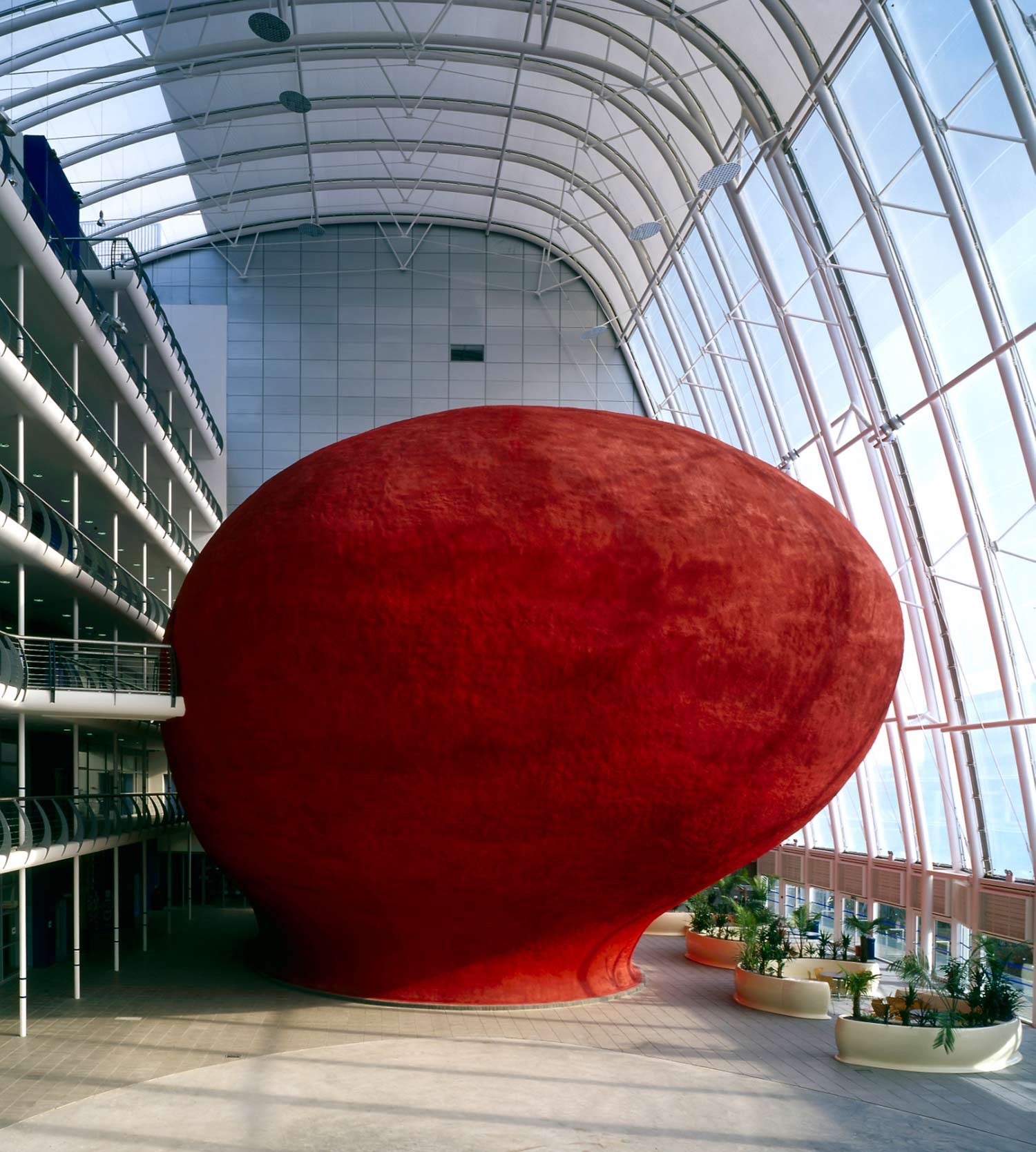 We used a composite system of steel with precast concrete planks for the main block, surrounding stiff concrete cores; this provided the quickest, most economically viable solution, whilst also maintaining maximum flexibility of layout, with long spans of up to 14.5 × 30 m. A feat of design and programming, we installed almost 1,200 tonnes of steel around the concrete cores on this extremely busy, constrained site.
The 36 m-high steel frame atrium was formed from tied arches, clad in ETFE cushions. Its roof was supported by slender 320 mm hollow steel columns bearing directly onto the ground floor slab. Conceived as an 'indoor-outdoor' area, only under-floor heating beneath the dining decks was used for mechanical temperature control. Frits were utilised in the cladding to cut solar gain, and motorised louvres were installed on the southern elevation to enable natural cooling when necessary.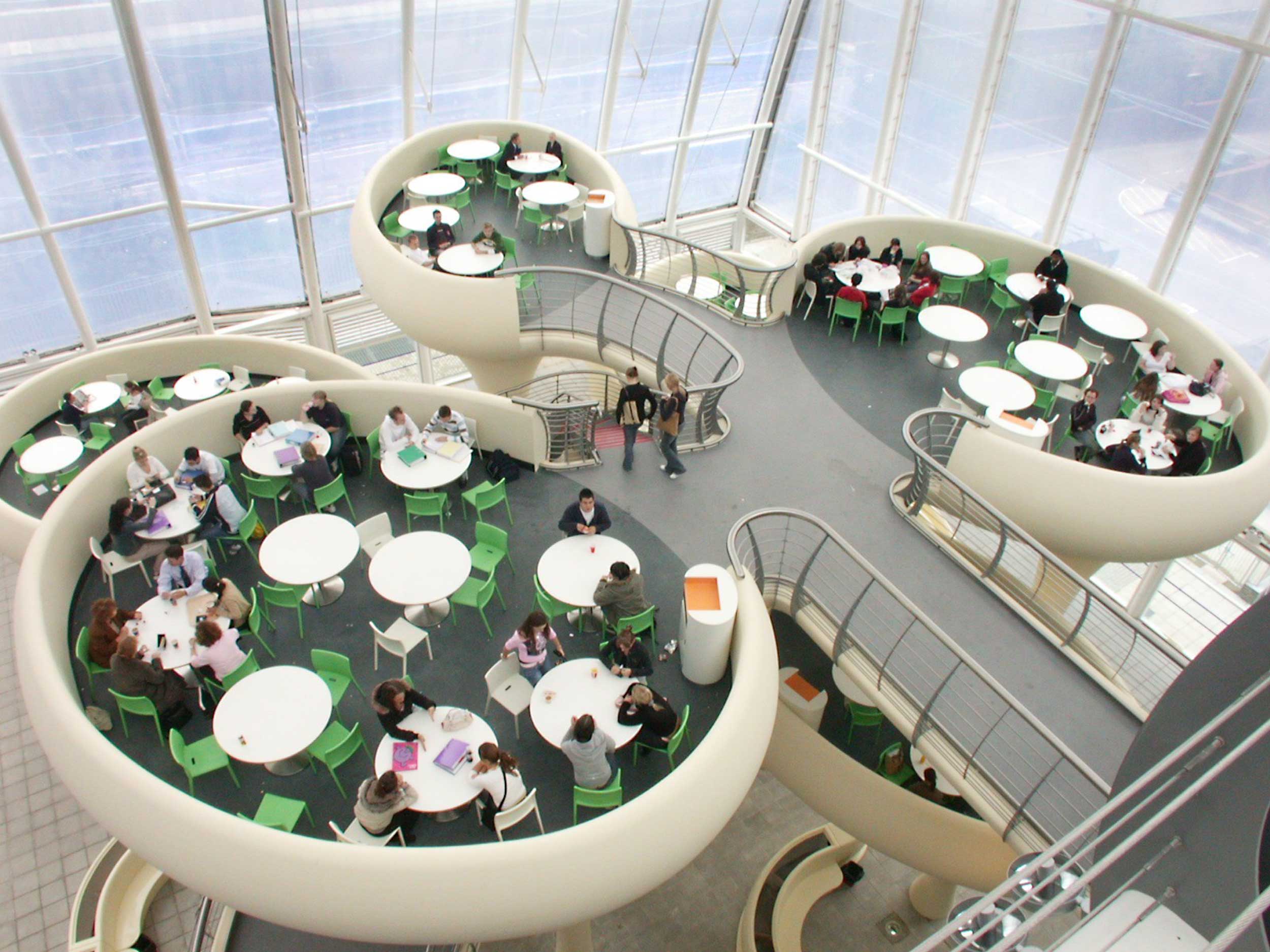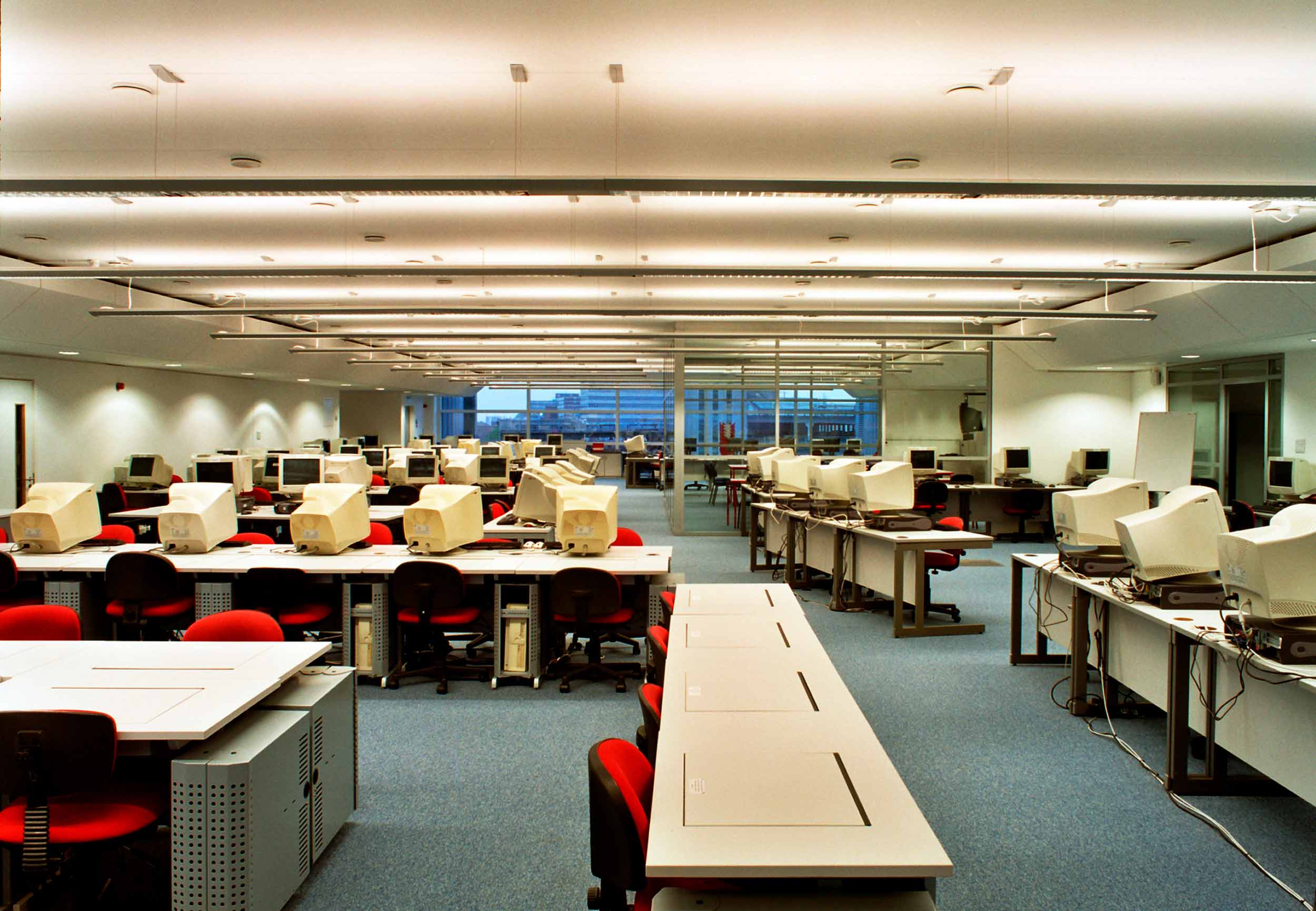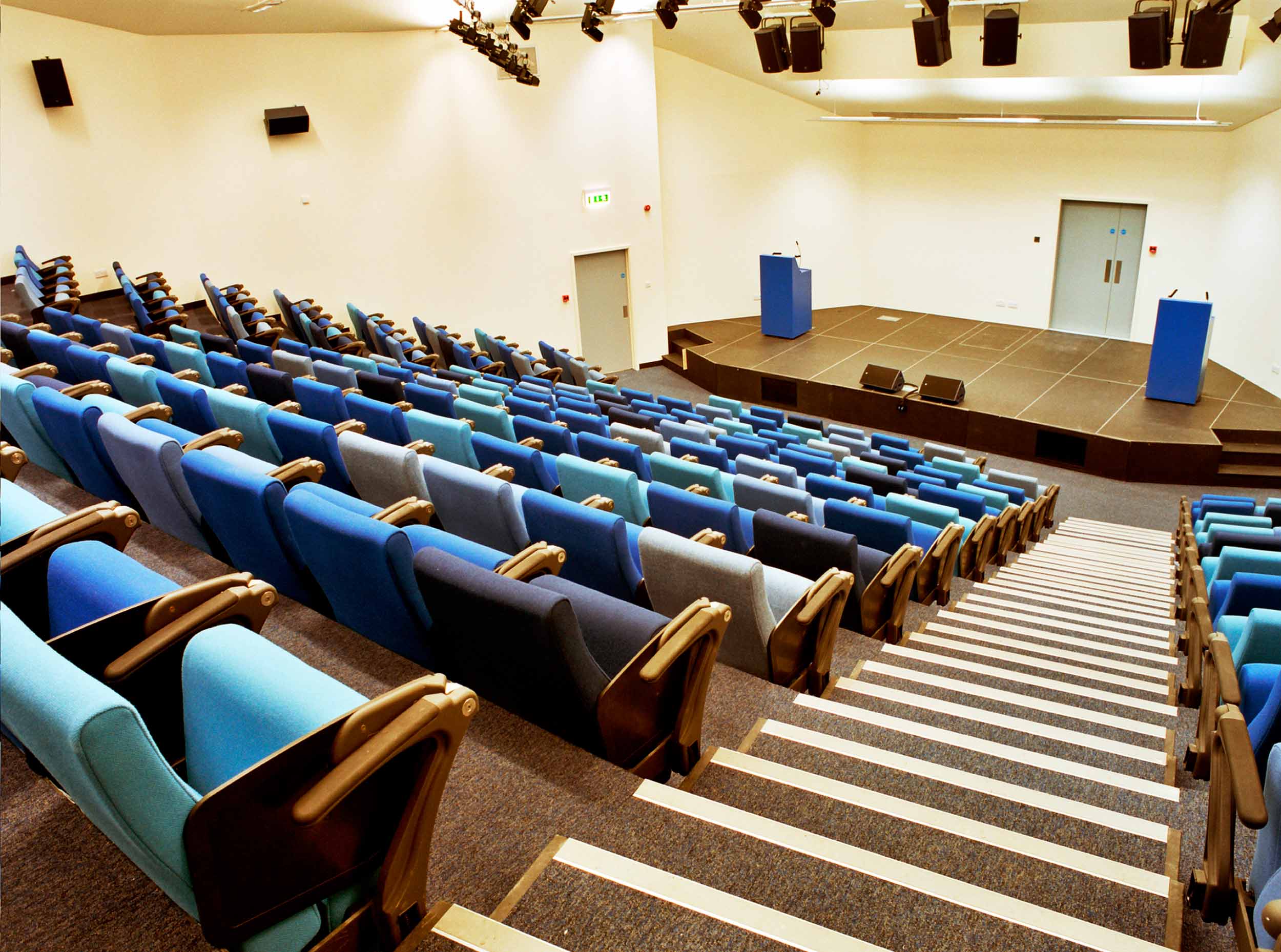 Awards.
2006 Structural Steel Design Awards –
Certificate of Merit
2004 Southend-on-Sea Design Award