Oops! Looks like your browser is out of date. Is this page displaying correctly? If not, try upgrading your browser or use a different one.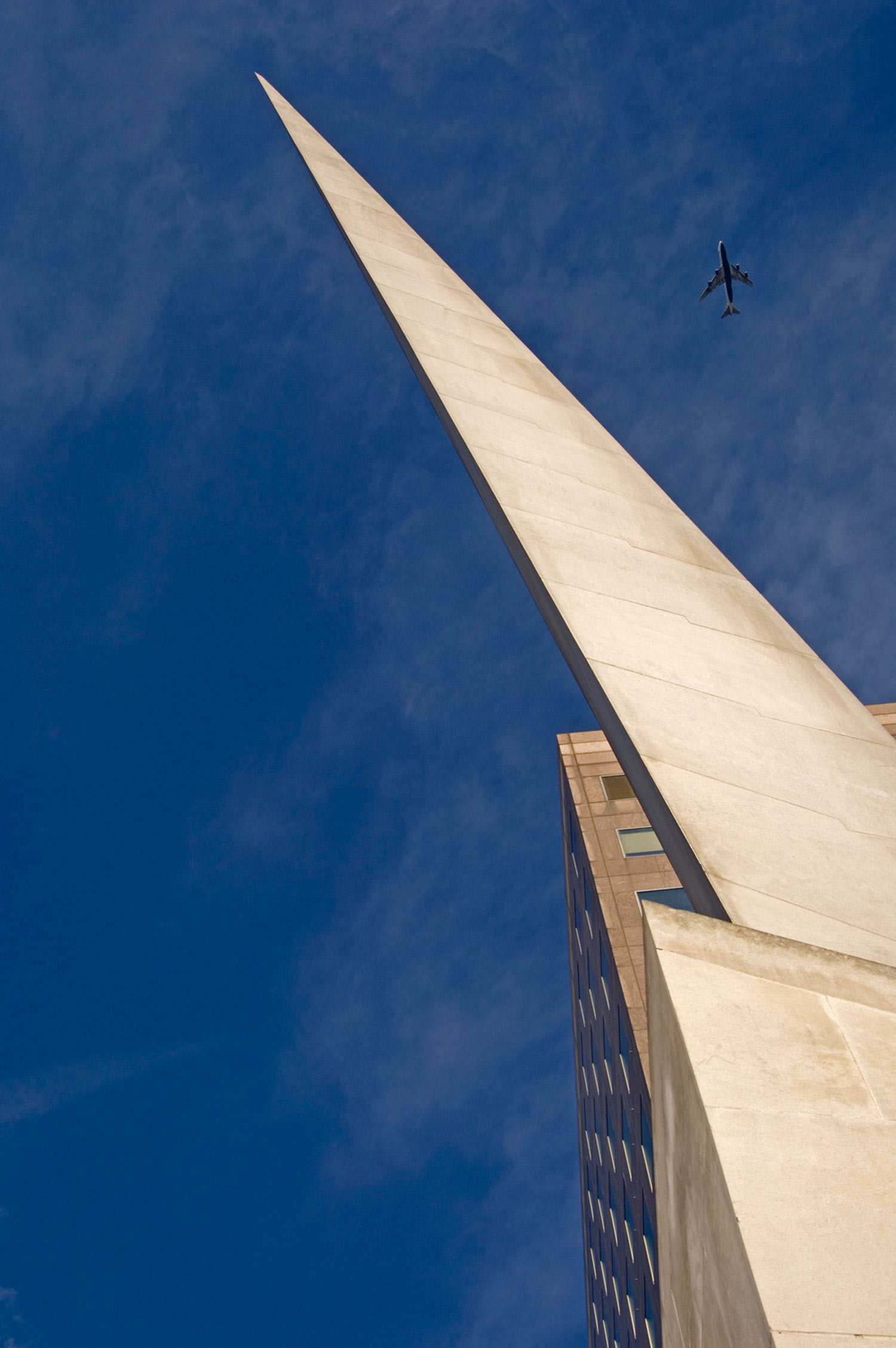 Southwark Gateway.
Located just to the south of London Bridge and inclined unmistakably towards the gothic tower of nearby Southwark Cathedral, this impressive stone obelisk, designed with Eric Parry Architects, is a notable local landmark in one of the city's oldest boroughs. The sculpture is teamed with a visitors' centre, which clips onto an existing concrete walkway.
A freestanding, titled stone obelisk close to Southwark Cathedral
Client
London Borough of Southwark
Architect
Eric Parry Architects
Working from a flexible brief which demanded a landmark for the borough by whichever means, the architects first opted for the needle shape; from a visual perspective, the desire was for the tip of the obelisk to occupy a specific point in space. This point was beyond the site boundary at ground level, so it was decided that the sculpture would tilt from a spring point at its base.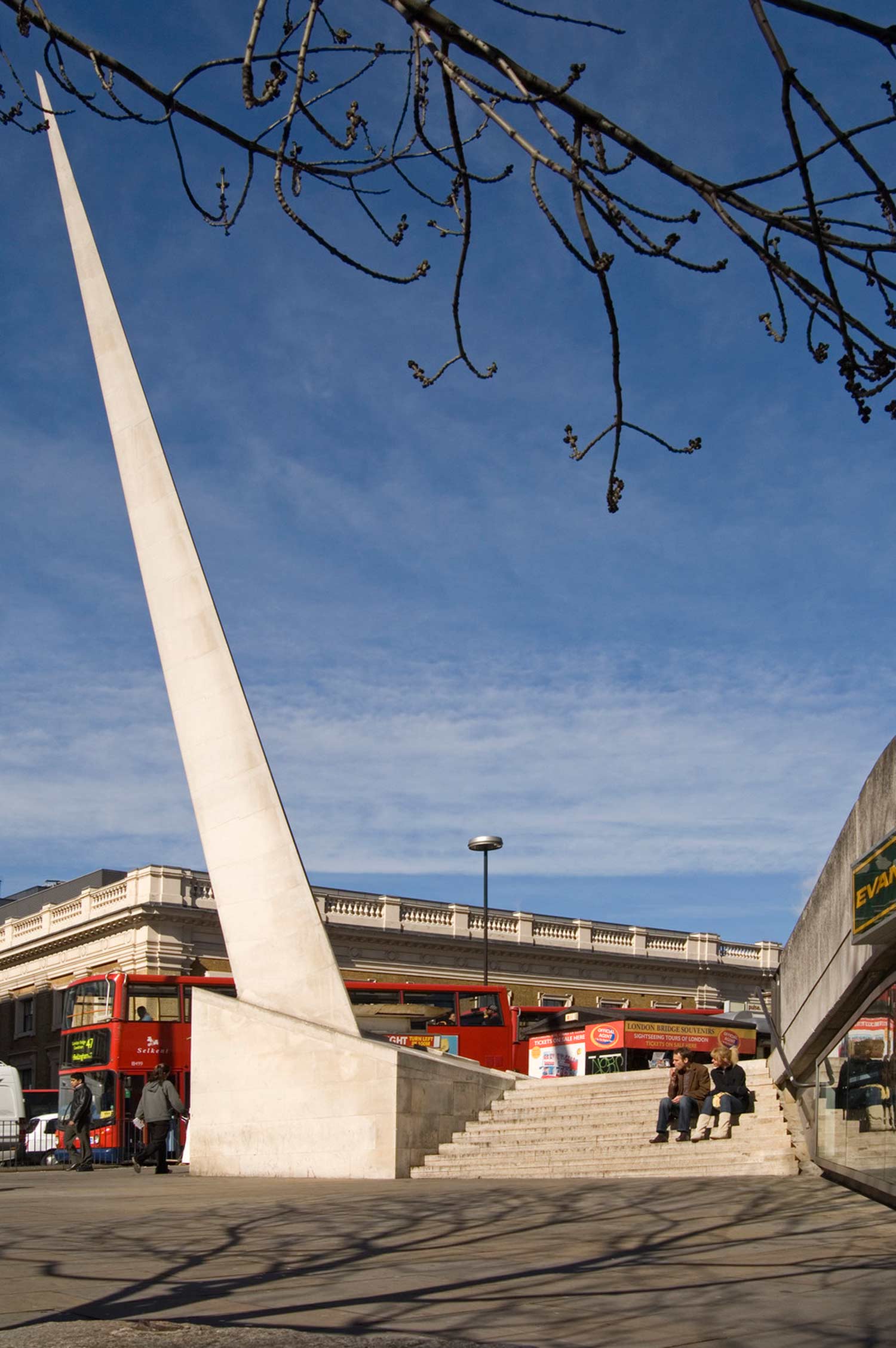 At sixteen metres tall and crafted out of twenty-five individual pieces of Portland stone, we had to make the structure work without the introduction of reinforcement bars, maintaining an angle of 18.5 degrees off vertical, which would naturally lead such a structure to collapse. For this we employed an incremental post-tension solution, using friction to hold the sculpture in place for the most part, with the pointed apex piece glued securely to the penultimate stone: since the blocks taper to the top, we needed to terminate the cables or rods before they reached the final block, which would have been too narrow.
Six post-tensioned rods of varying lengths extend from a reinforced concrete base to almost the top of the structure. The large blocks of Portland stone stack above each other, setting the angle of the obelisk from the foundation upwards. This unusual method meant that the sculpture remained stable throughout construction; keys in each block provide shear resistance and the tensional rods prevent overturning.
Awards.
2000 Millennium Natural Stone Award
1999 RIBA Award