Oops! Looks like your browser is out of date. Is this page displaying correctly? If not, try upgrading your browser or use a different one.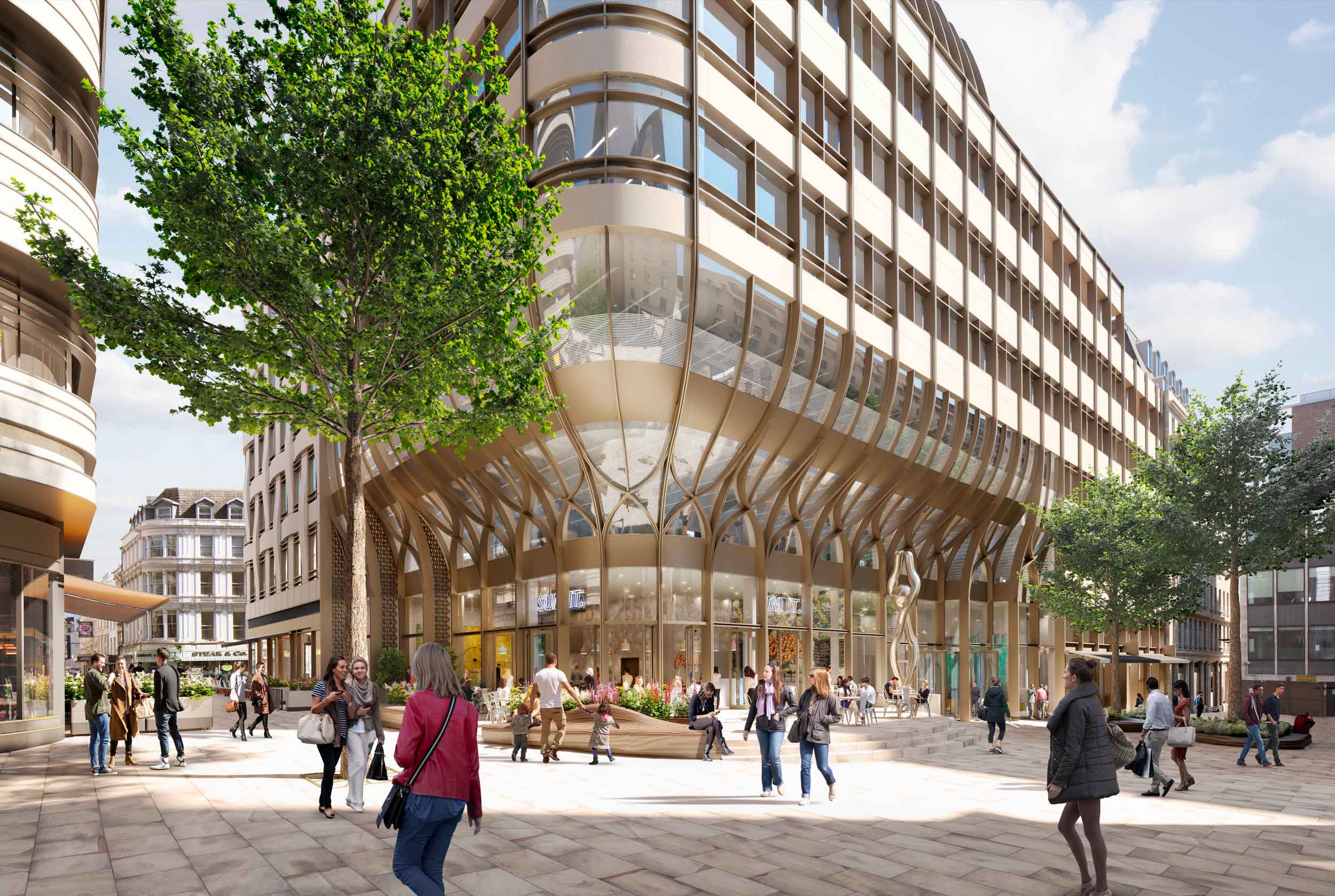 St James' Market – Phase 2.
The second phase of the redevelopment of St James's Market seeks to continue the rejuvenation of a historic part of central London, a short distance from Piccadilly Circus. We have teamed up with Make Architects to create a new building that is considerate of the site's context and history for our clients The Crown Estate / Oxford Properties Group.
Redevelopment of London's historic St James' Market, including facade retention and new builds
Client
The Crown Estate / Oxford Properties Group
Project Value
£ 80 million
The development – Phase 2 – is part of a wider phased development of the St. James's Market area, with Phase 1 being completed in 2017. The site presents numerous challenges such as the variety of existing forms of construction on it, heavily altered during the last century; the interfaces with London Underground, Thames Water and planned Crossrail 2, Charles II Street façade, which is of some historical significance, and the grade II listed building that sits on the centre of it and is retained as part of the schemeTh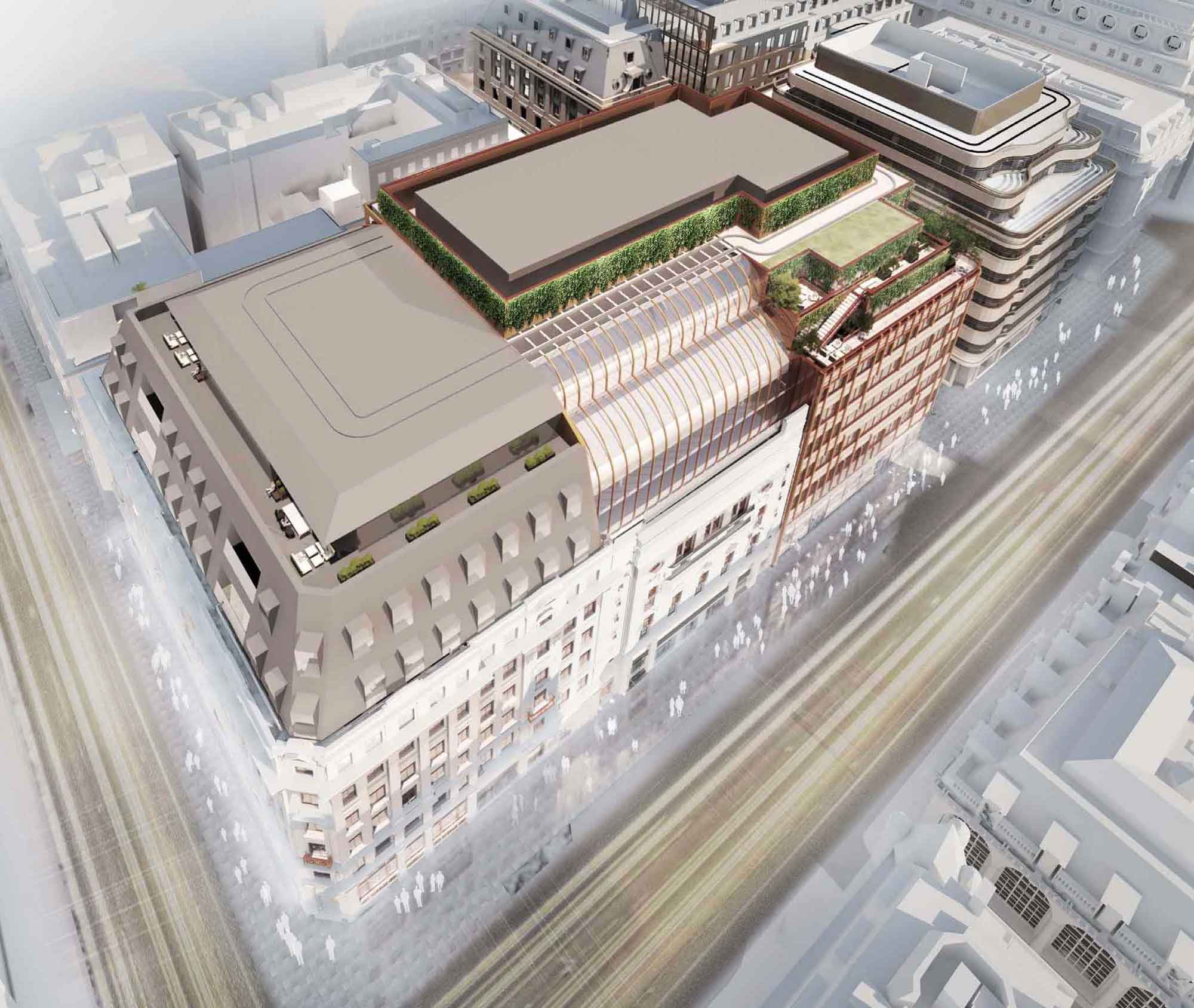 The existing grade II listed cinema building is retained with the new structure developing around and over it. New storey deep steel trusses are installed, spanning nearly 30 m over the historic fabric, to unlock additional area to the scheme. The existing façade on Charles II Street, also of townscape significance, is reused and stretched to meet contemporary floor to ceiling requirements.
The Phase 2 building itself consists of a new mixed-use scheme providing retail on the ground floor and basement level as well as office space above, with a preference for column-free space and flexible layouts over an 8-storey superstructure. The massing responds to the context by stepping and raking in elevation, with transfer structures designed to meet these challenges. The fluted corner along the NW elevation provides yet another interesting feature on this unique scheme.
A 2-storey basement provides extra amenity and ancillary areas to support the building's main functions. The substructure construction and methodology are developed to mitigate impacts to the listed fabric and adjacent assets and to maximise buildability on the delivery stage.