Oops! Looks like your browser is out of date. Is this page displaying correctly? If not, try upgrading your browser or use a different one.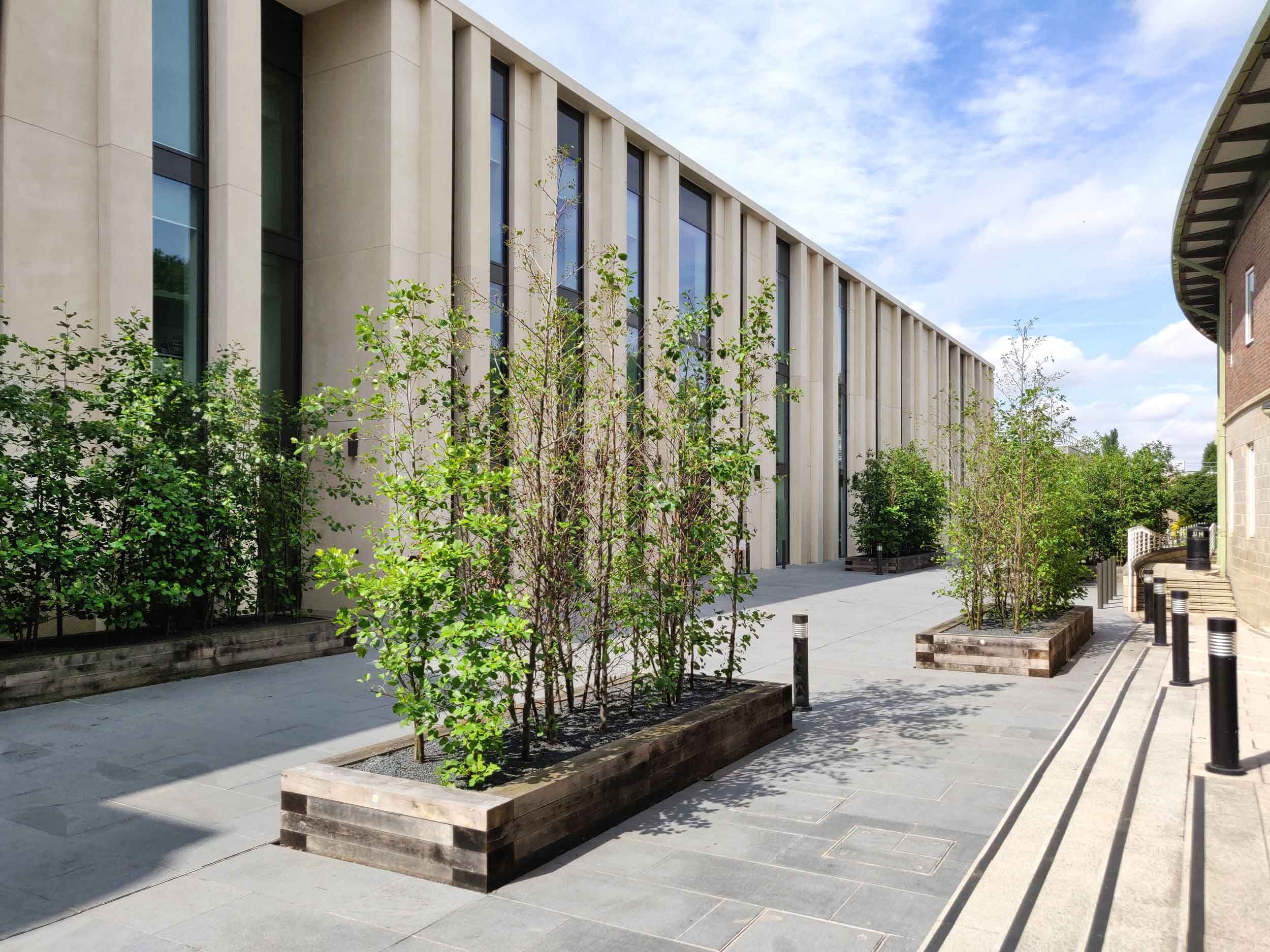 St Paul's School.
St Paul's School in Barnes is one of the most prestigious independent schools in the capital, but since it moved to its current location on a 42-acre site abutting the River Thames in 1968, it has been overdue an upgrade in facilities. As part of a multiphase plan, we have teamed up with architects Walters & Cohen to design an entirely new teaching block.
A multiphase upgrade operation for one of the UK's most prestigious schools
Architect
Walters & Cohen
Project Value
Confidential
Status
completed 2017-2020 (phased)
The new block, which incorporates a chapel and a library alongside classrooms, is on a constrained site, surrounded by existing structures. The current 'CLASP' teaching building is due for demolition and will be replaced by an L-shaped structure comprising an exposed flat slab concrete construction to maximise thermal mass and meet architect's requirements. The building adopts mixed mode ventilation to limit energy usage and encourage sustainability. Natural light is drawn into the building via large windows and a central atrium to encourage circulation.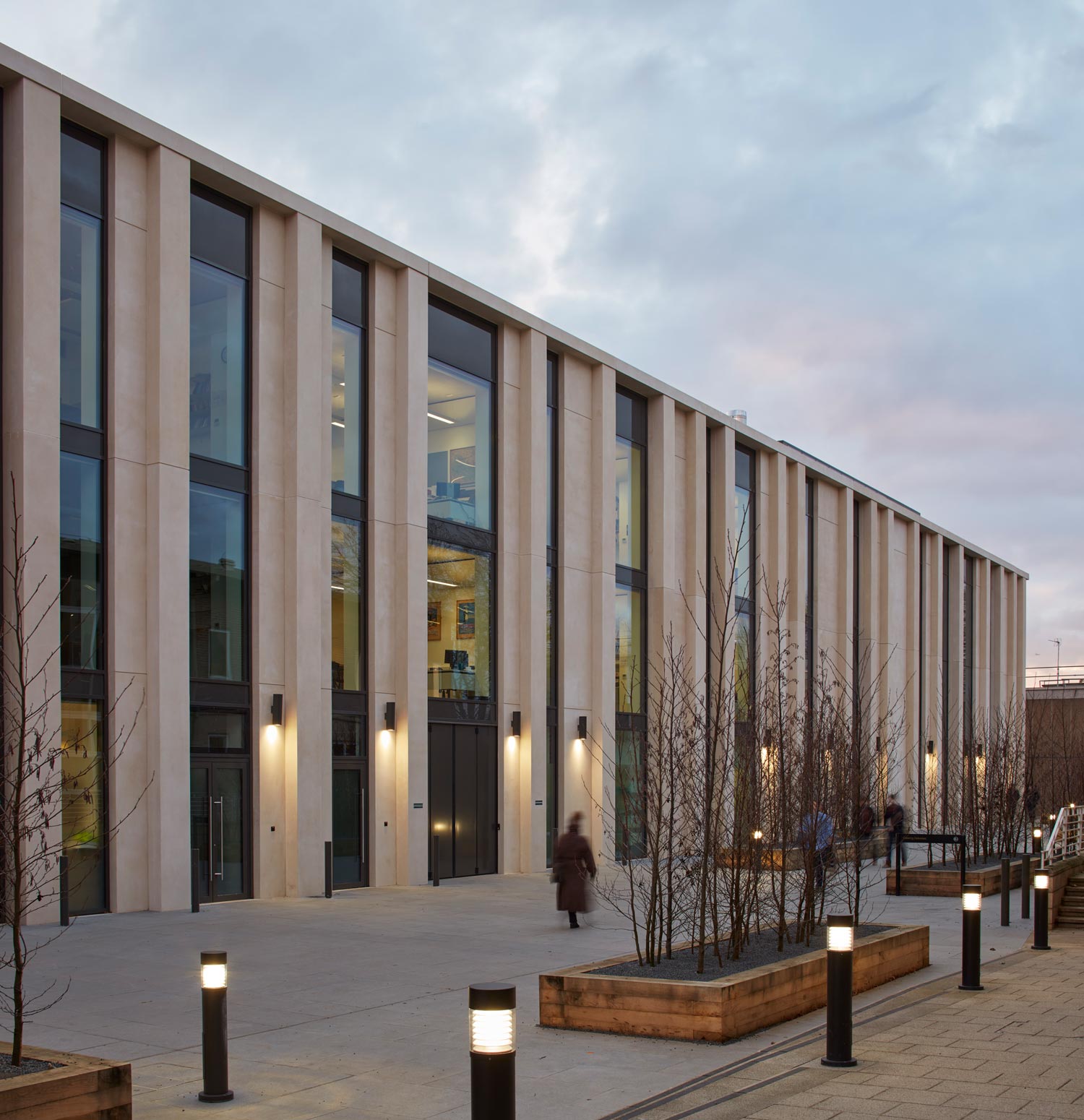 The requirements for groundworks and foundations are complex: the remains of former filter beds infused with a thick layer of made ground, requiring extensive ground investigation to determine contamination hotspots and remediation measures. The Thames Water ring man is routed deep below the site and the proposed new Thames super sewer borders the site. District mains pipework beneath the building footprint must be diverted prior to construction. The school needs to remain functional throughout construction, so phasing needs to include a temporary decant building on a nearby playing field.
For the foundations, AKT II researched the made ground infill material to determine its origin and likely usefulness as a foundation material. As opposed to the recently completed New Science Block adjacent to the plot, which was on piles, we pursued an ambitious plan to adopt a raft foundation making use of ground improvement techniques to normalise the made ground material, which was discovered to have been taken from the excavation for the Victoria line construction. Using a raft foundation saved valuable programme time, invaluable when planning a construction sequence around a live school, and also provided significant cost savings for the project when compared to the New Science Building project.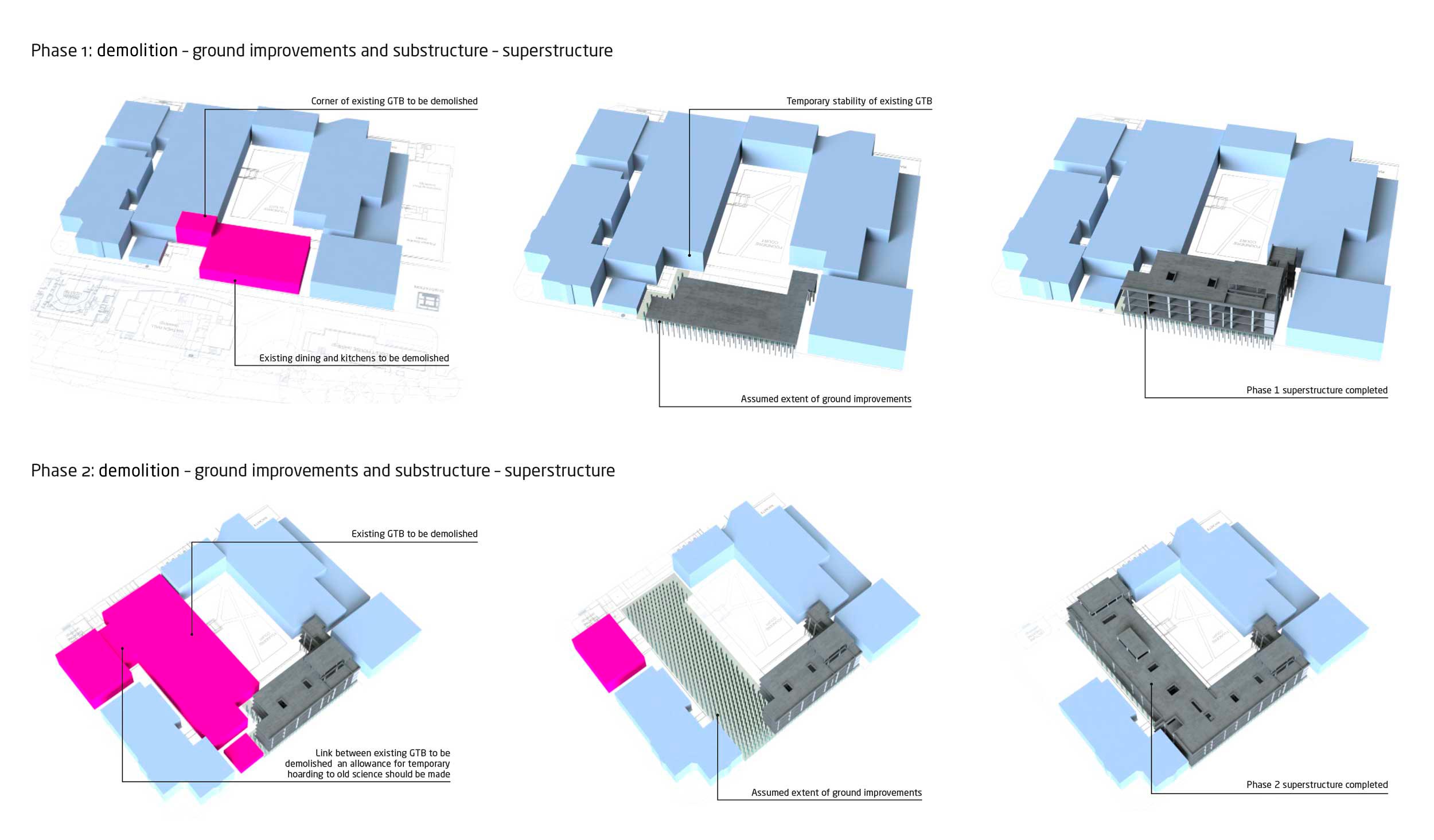 St Paul's School - The Story Within
Two near-identical structures sit side by side on the new St Paul's School campus. The difference between them? The latest building saved over £1 million of our client's money. Marta Galiñanes-Garcia, Design Director at AKT II and project lead, details how the team achieved this saving and the story behind the structural design of St Paul's School – a project with a multitude of complexities and elegant, cost-effective solutions.
Read the full Story Within