Oops! Looks like your browser is out of date. Is this page displaying correctly? If not, try upgrading your browser or use a different one.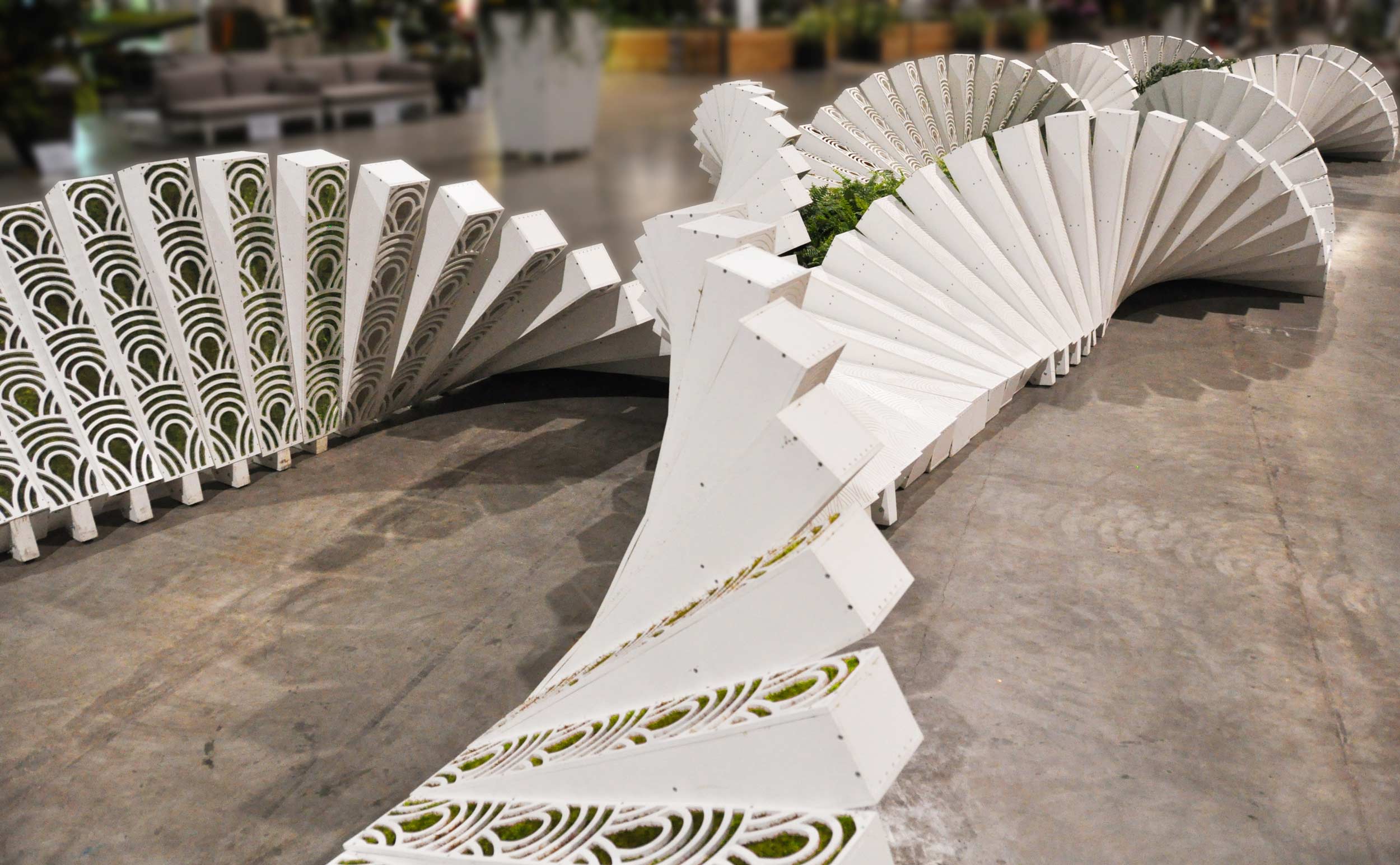 Surface Deep.
This temporary, planted sculpture was delivered as part of the entry sequence for the 2011 Metis International Garden Festival, at Quebec's Reford Gardens. It was designed by Harvard GSD lecturers Leire Asensio Villoria and David Syn Chee Mah, and was developed and fabricated together with students from the university's architecture courses.
Through modern design techniques, the traditional garden wall becomes a contemporary, undulating moss garden.
Location
Grand-Metis, QC, Canada
Client
Reford Gardens, Harvard Graduate School of Design (GSD): Department of Landscape Architecture
AKT II provided structural engineering expertise to inform the artwork's design and construction. Much of the structure was hand-made by the students; our role was to ensure stability, and to address any potential issues of fabrication and buildability, with a focus on simplicity and cost-efficiency.
The idea was 'traditional garden walls with a twist'. Through modern design and modelling techniques, the classic horticultural element is transformed into a contemporary, undulating surface that frames the festival's entry procession. The planted facets furthermore form an experimental moss garden; as the surface transitions between a wall, a ground and a cover, its angled sides evolve in microclimate – from regularly sunlit, to always shaded – which altogether supports several different moss species simultaneously.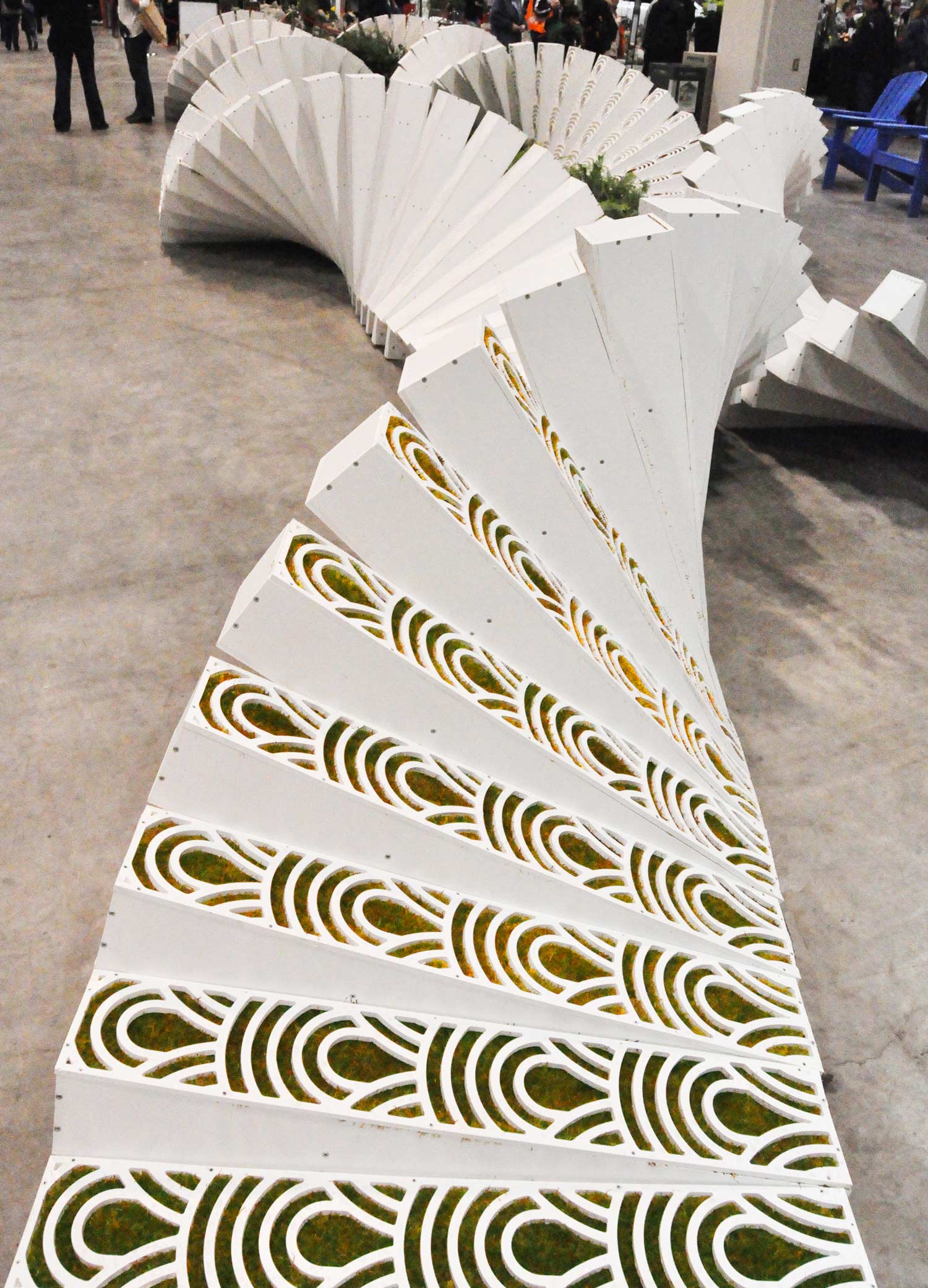 Structurally, the design is framed with a series of parallel, vertical plywood fins that are evenly spaced by further, perpendicular plywood elements; some grilled panels are then installed between the fins to complete the perforated planting containers. The vertical fins each cantilever independently from the ground.
To help make the sculpture economical and buildable, we first analysed the turning forces involved, and then we rationalised the design (while making sure to stay within the architect's required geometry) to allow for the entire structure to be realised using just two types of base connection. We also specified the template for the plywood fins, which were then fabricated with all connection brackets already attached. At the site, these fins were then simply cast into the sculpture's concrete ground slab.
Prior to installation, all components were digitally fabricated and hand-crafted at the Harvard GSD's fabrication laboratory.