Oops! Looks like your browser is out of date. Is this page displaying correctly? If not, try upgrading your browser or use a different one.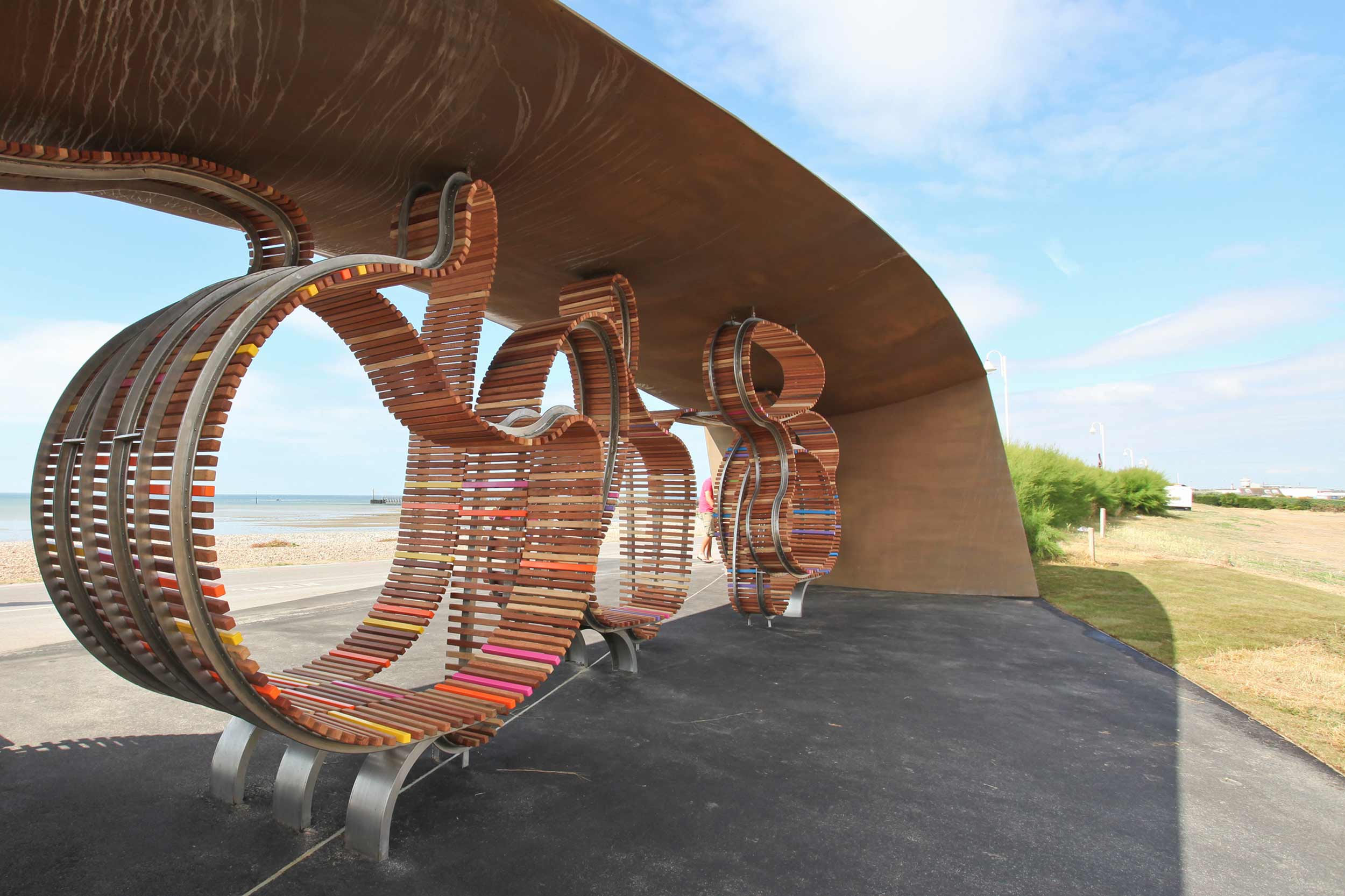 The Longest Bench.
This interesting project forms part of the waterfront strategy to regenerate the town of Littlehampton in West Sussex. Having previously worked on the nearby East Beach Café, we were excited to once again take part in the development of an iconic structure for this somewhat neglected area of the south coast.
Almost 5,000 wooden slats combined to make this ingenious installation on the South Coast of England
Location
Littlehampton, UK
Client
Arun District Council
Inspired by the meandering form of a boardwalk, this unique project required significant structural ingenuity. The form of the bench is comprised of 4,770 timber slats that have been created using reclaimed tropical hardwood. These are attached to stainless steel metal rails and follow the line of the promenade, weaving between lampposts, as well as rising and falling to form sheltered seating areas. In order to make the complicated geometrical undulations of this landmark project a reality, we used sophisticated software analysis programmes to push engineering boundaries once again.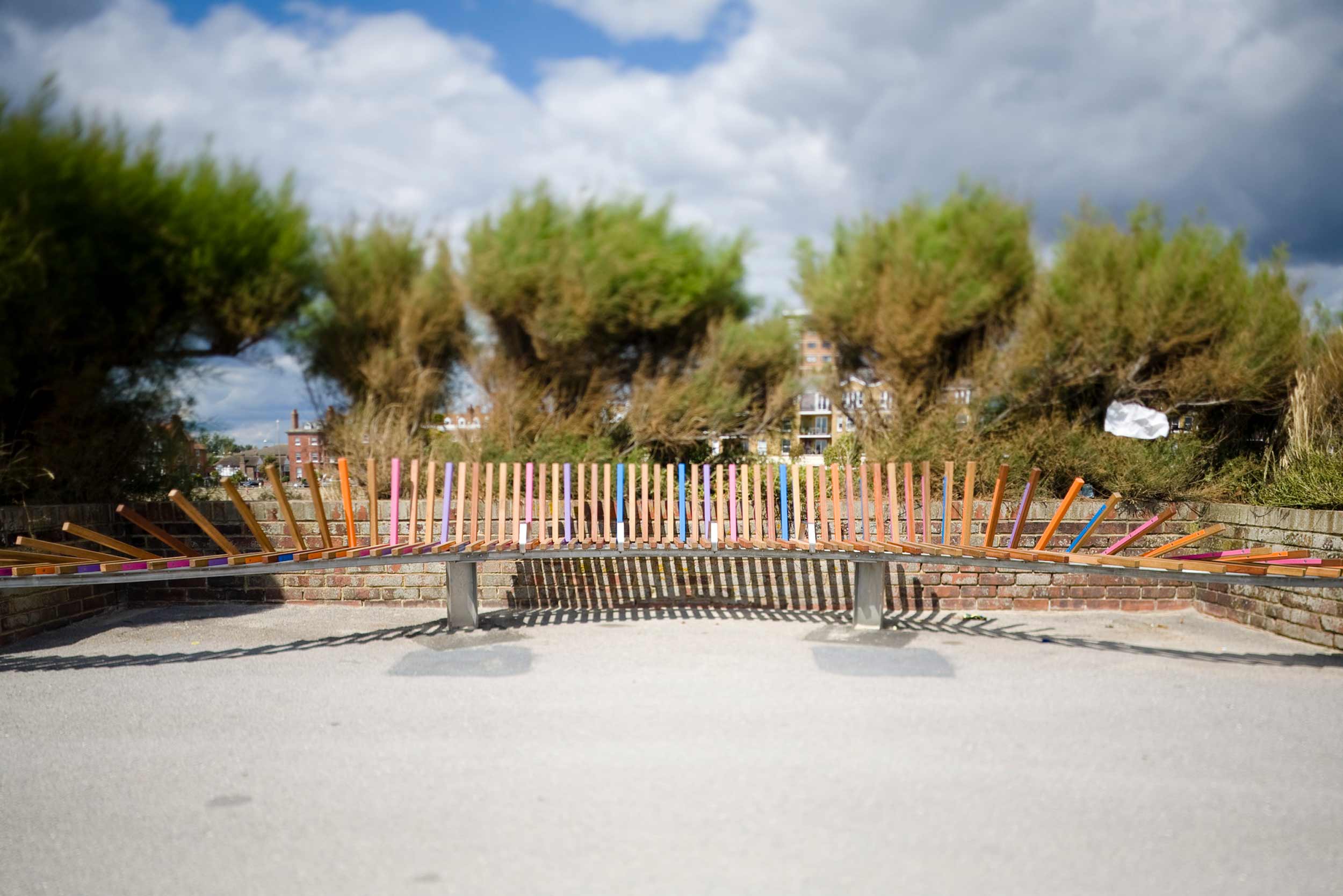 This project was further complicated by the fact that the bench is considered a piece of furniture, as well as artwork. As a result, we needed to complete load tests on the fixings to ensure the bench was strong enough to seat 300 adults. We also needed to consider the durability of the materials used, due to its exposed seaside location.
The 324 m-long bench can currently seat 300 adults, with further opportunities to extend on either side. It stretches westward along the length of the promenade and is currently the longest bench in the UK.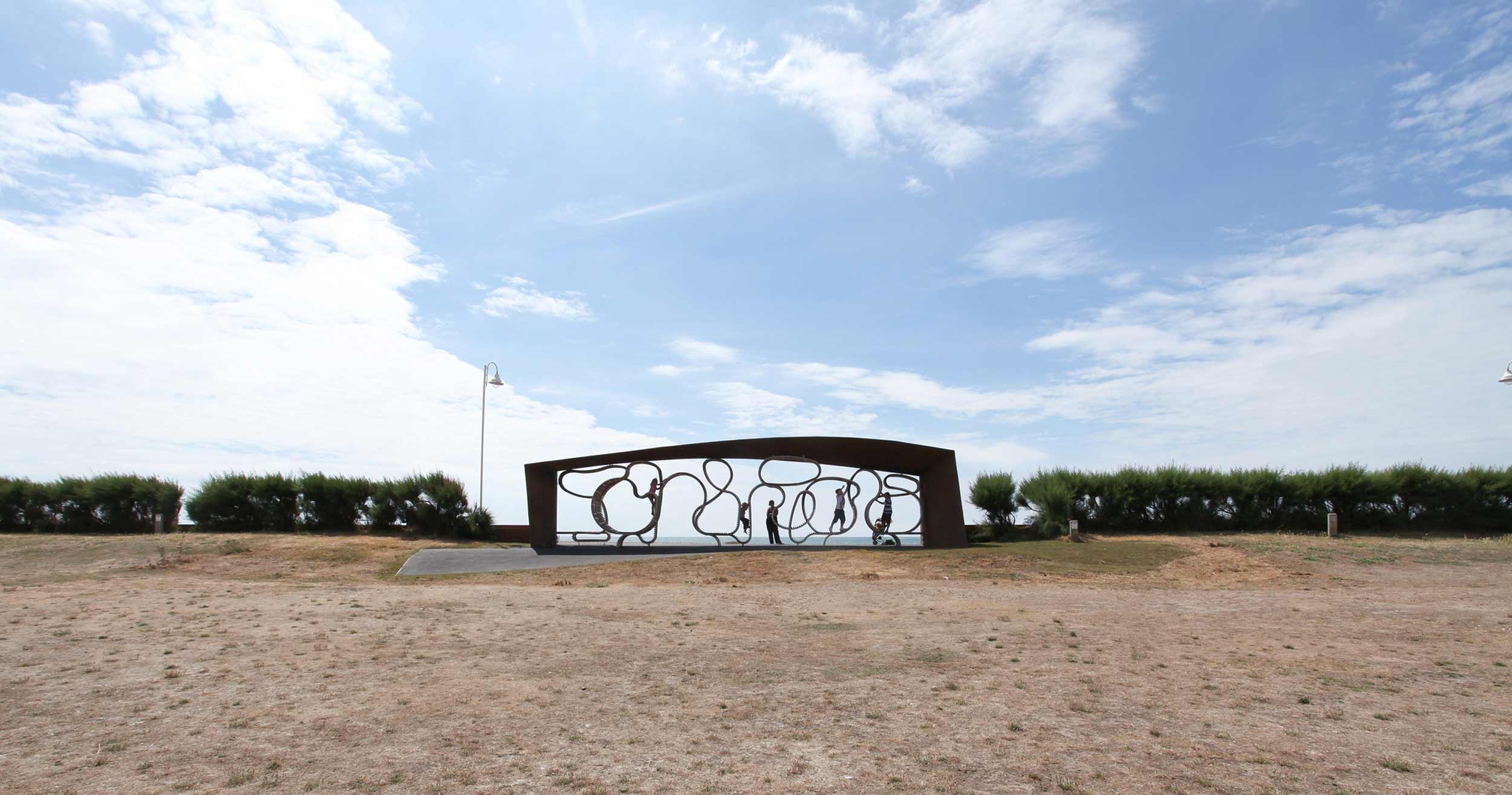 Awards.
2012 Civic Trust Award
2012 Civic Trust Special Award for Community Impact and Engagement
2010 Emerging Architecture Awards – Highly Commended