Oops! Looks like your browser is out of date. Is this page displaying correctly? If not, try upgrading your browser or use a different one.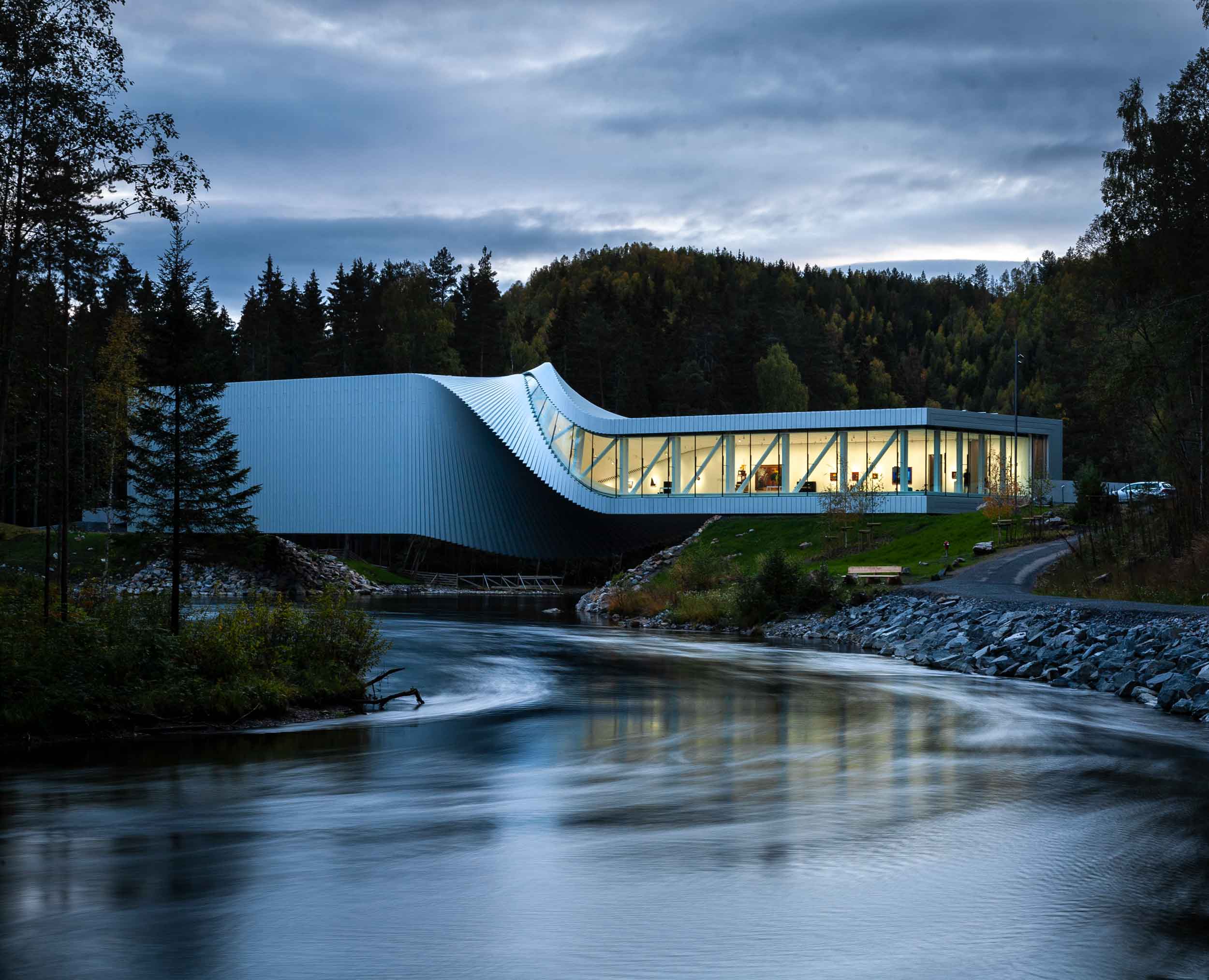 The Twist.
The Twist in Norway encompasses a large site featuring a sculpture park. This is currently divided by the river Randselva, but the introduction of a new building that bridges to two embankments will serve to unite the park as one circular route, while also providing more gallery space.
A twisting building that is also a bridge over the Randselva River, Norway
Location
Jevnaker, Norway
Architect
BIG - Bjarke Ingels Group
Project Value
confidential
Designed by BIG – Bjarke Ingels Group, the shape of the building does not simply create a sculptural piece; it ingenuously connects the two embankments at differing levels. The generous double-height, column-free gallery space at the north end twists itself into a three-storey block at the south end. This geometry was used to full effect in the engineering concept, which employs the greater depth at the south to mobilise the abutment as a fixed support, thus reducing the bridge-like building's effective span.
Early on it was clear that a steel spatial truss would provide the best fit for the project. Not only is this solution lightweight whilst still achieving the necessary stiffness, it could also be wholly fabricated in a factory and assembled on site prior to its launch as a 35 m-long piece from the south embankment. The structure cantilevers to a peak of 26 m before touching down on the north abutment.
Whilst dynamic performance was key, it was important to strike a sensible balance between the proposed vibration criteria and its impact on a structure that has floor plates up to 15 m spanning onto a bridge, rather than columns. Large circular hollow sections, fabricated from flat plates cold bent and welded along its seam, form the chord and diagonal elements of the spatial steel truss. These elements are engineered to suit the considerable torsion induced by the twisting geometry – where this effect is minimised, open sections are adopted instead – whilst considerably simplifying the connection interface of different members at each node.
We took this project to the concept design stage with Ramboll providing their services for the delivery.
Awards.
2020 Building Awards – International Project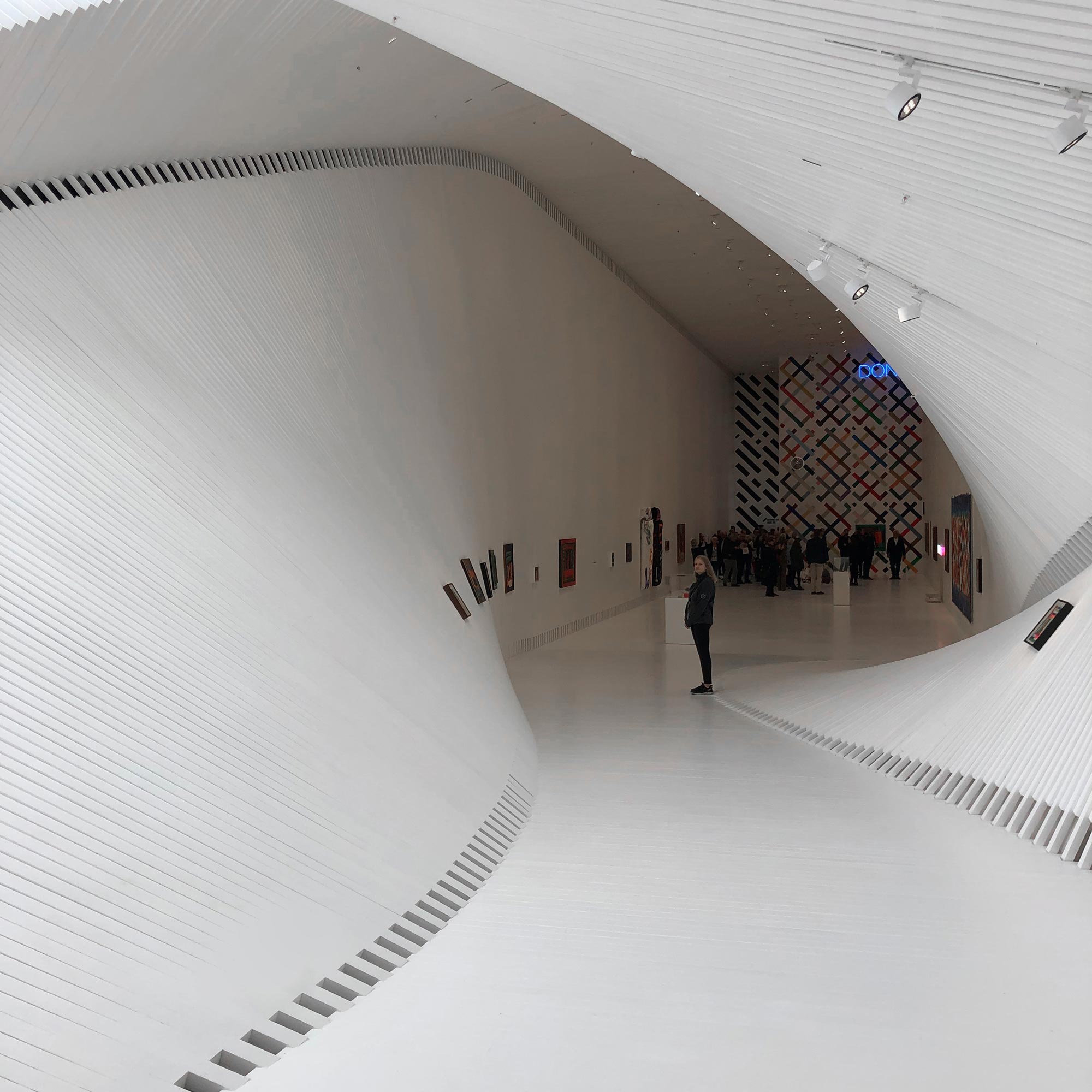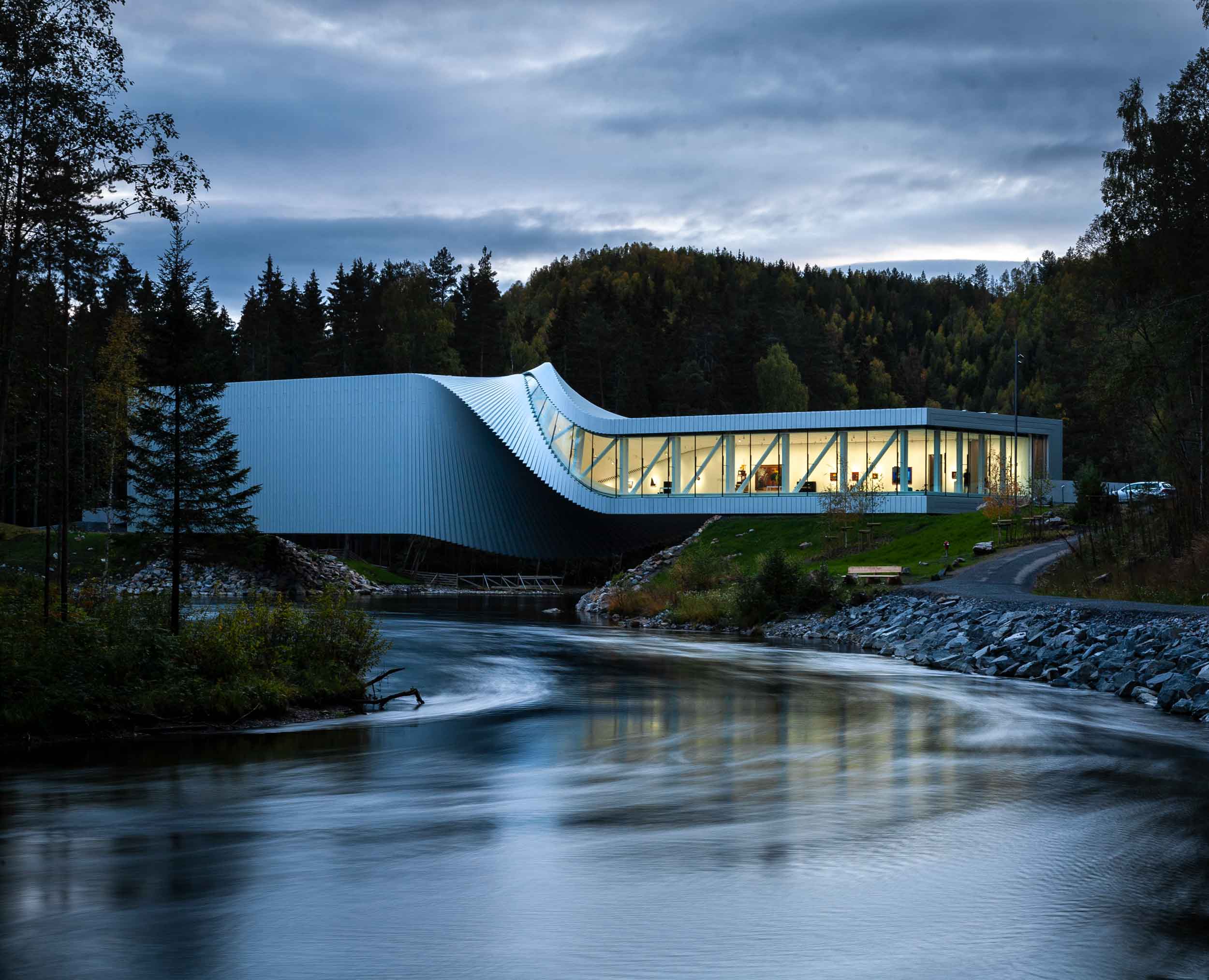 The Twist - Story Within
Bridge, sculpture, gallery – situated in Kistefos Sculpture Park, north of Oslo in Norway, is The Twist, a warping structure that marries art and architecture. Designed by BIG – Bjarke Ingels Group, AKT II had the privilege of being a part of the design of this unique structure early on. Design Director Rob Partridge and Project Lead Richard Parker detail the story behind the design of The Twist in our video.
Watch the story behind the design.