Oops! Looks like your browser is out of date. Is this page displaying correctly? If not, try upgrading your browser or use a different one.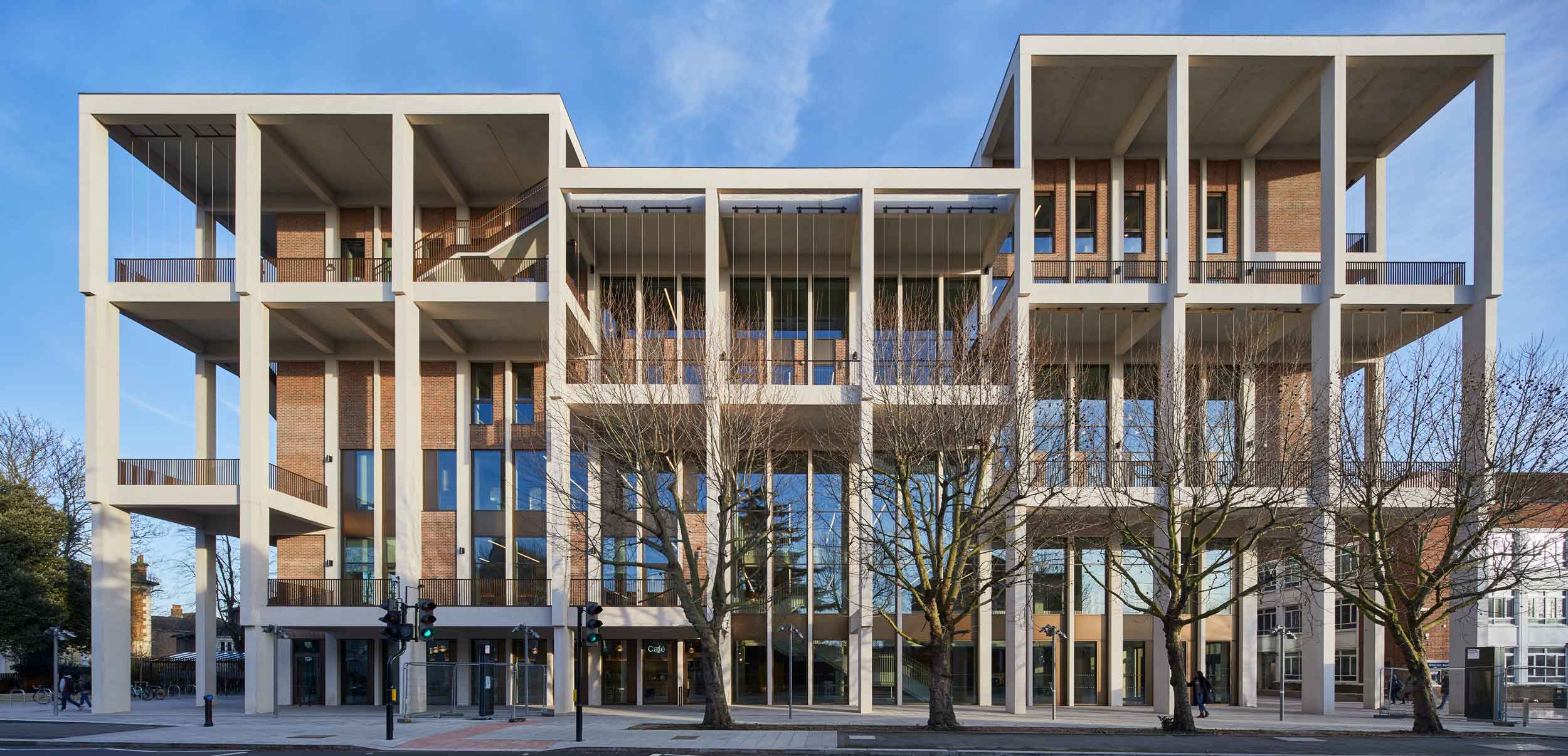 Town House, Kingston University.
Following an invited competition in 2013, Kingston University selected a team led by Grafton Architects, AKT II and BDSP to deliver a new student building on their Penrhyn Road campus, expanding the university's facilities for future uses.
High-quality concrete-framed student hub as part of Kingston University's expanding campus
Client
Kingston University
Architect
Grafton Architects
Project Value
£ 41 million
The building has a diverse range of uses and will act as main reception and showcase for the learning activities of KU's five faculties – which are accommodated across the university's estate – whilst providing learning services, resources and innovative project spaces for all KU students and staff. In addition to this, the building performs an essential role in extending a warm welcome to both the local community and visitors from further afield.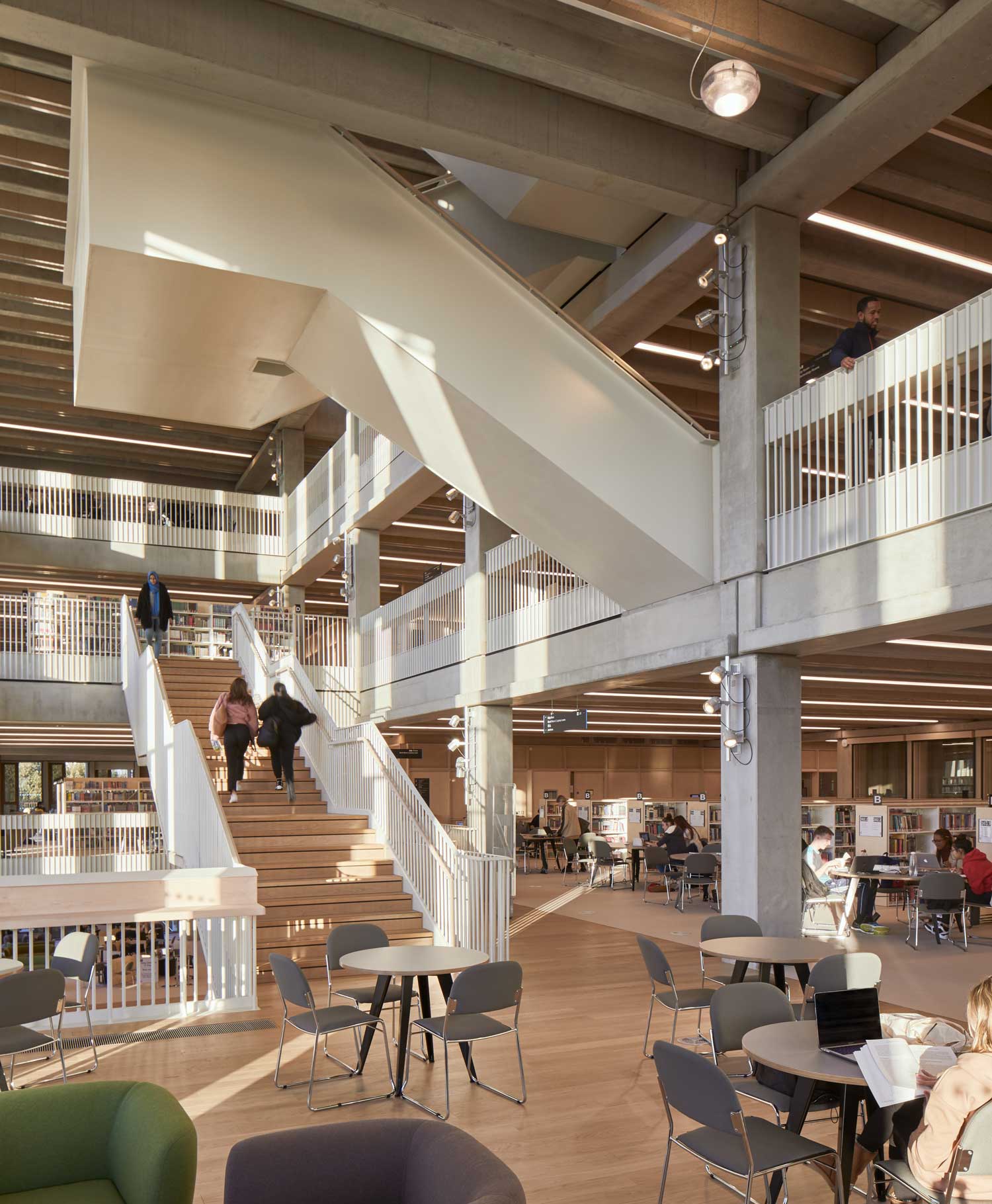 In a world where learning can increasingly take place anytime and anywhere, the university building provides place-specific, 'here and now' learning experiences. The building plays a key role in everyday university life, offering a lively programme of planned and opportunistic learning events throughout the year to complement core academic programmes across all subject areas served by the university.
All of the building components and systems support sustainability. All significant fixtures are of durable construction and capable of repair, dismantling and reuse where relevant. The physical well-being of users is promoted by ensuring ample natural light and excellent air quality. The building also provides easy access to outside spaces and encourages physical activity; drinking water will be available throughout the building, with showers provided for cyclists and joggers, with an emphasis placed on healthy and sustainable catering.
'A raucous urban dance extravaganza might not be every librarian's idea of a welcome backdrop to their bookshelves. But then not every library is conceived like Town House'
Oliver Wainwright, 
The Guardian
The concrete frame adopted an off-site prefabricated, hybrid solution, the majority of which is exposed with a high standard of finish. The suspended flooring is primarily formed from 229 Double Tees weighing up to 18 tonnes, and over 1,300 m² of Hollowcore flooring up to 500 mm deep. Other precast unit quantities include 275 columns, 318 beams, 50 solid walls and 52 stair/lift core boxes. High-quality architectural finished concrete was used for 175 external mullion and spandrel panels and over 300 beams and columns.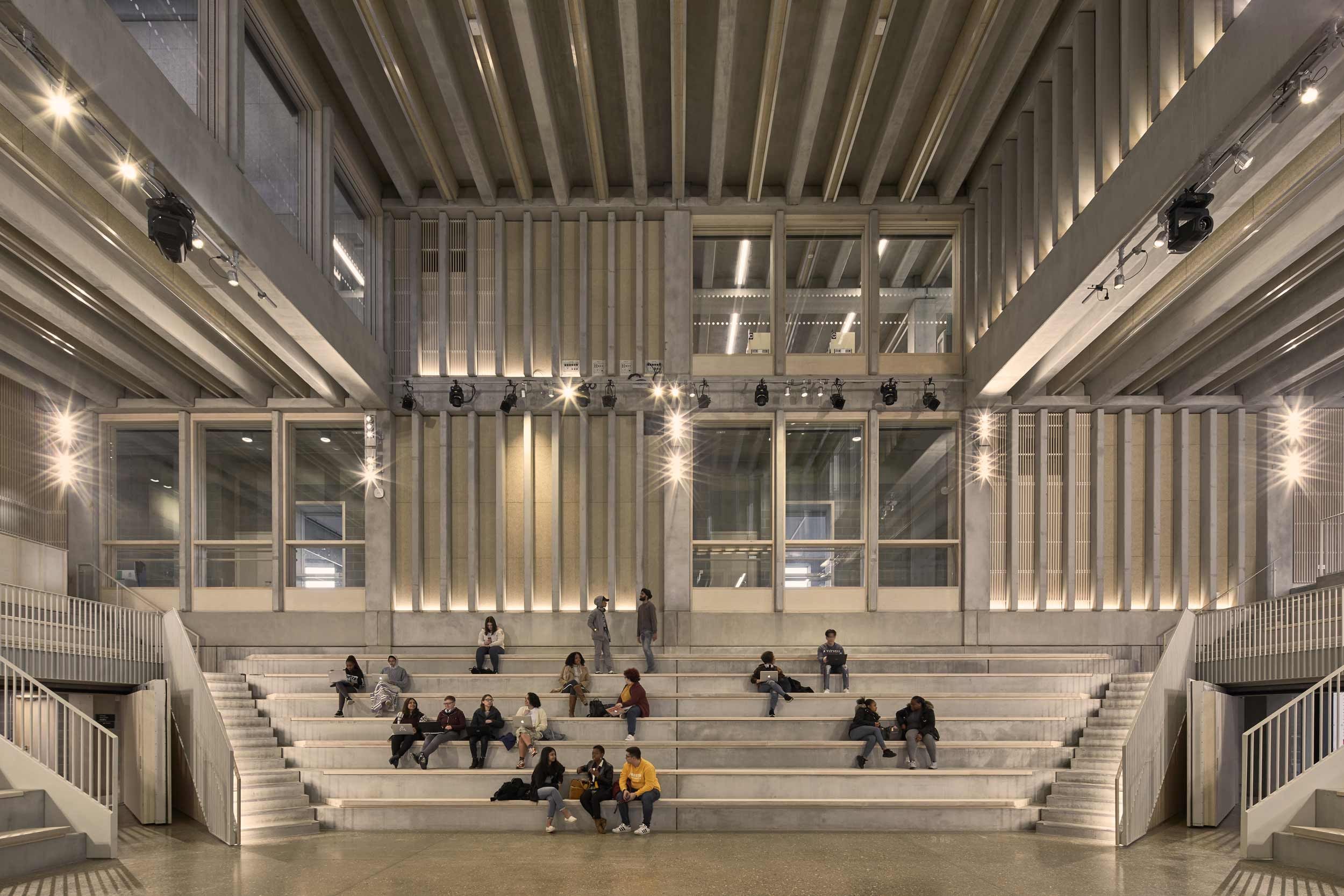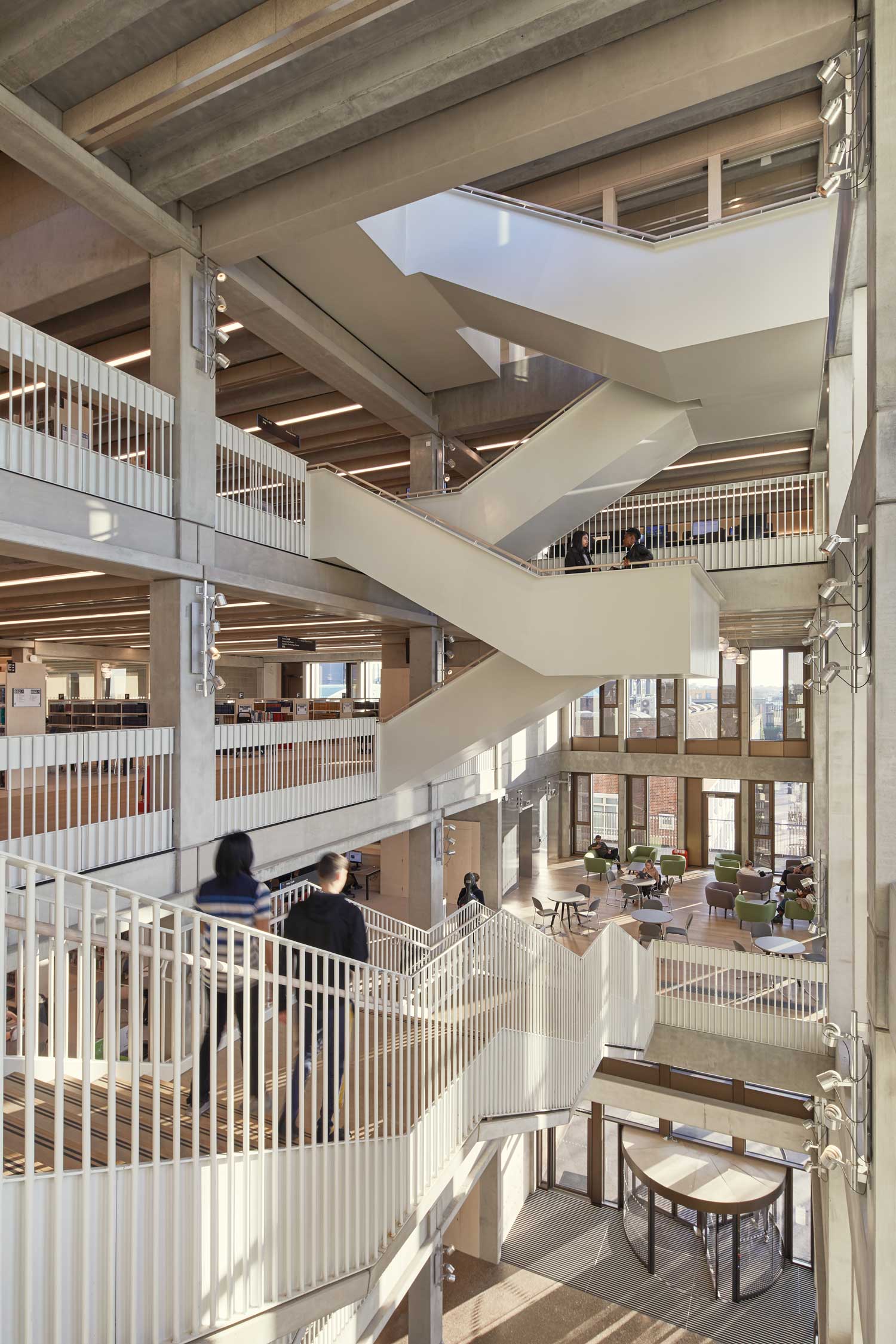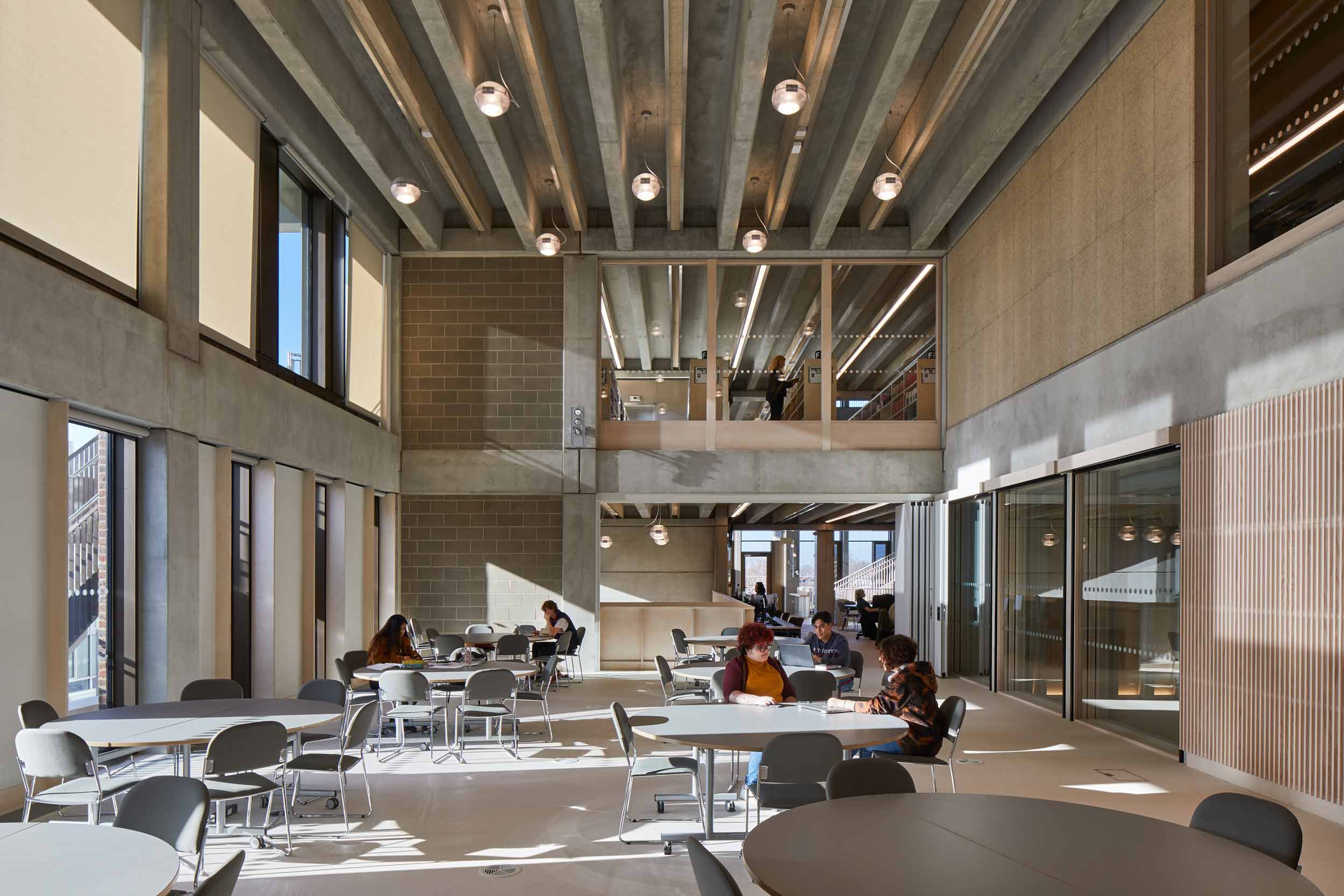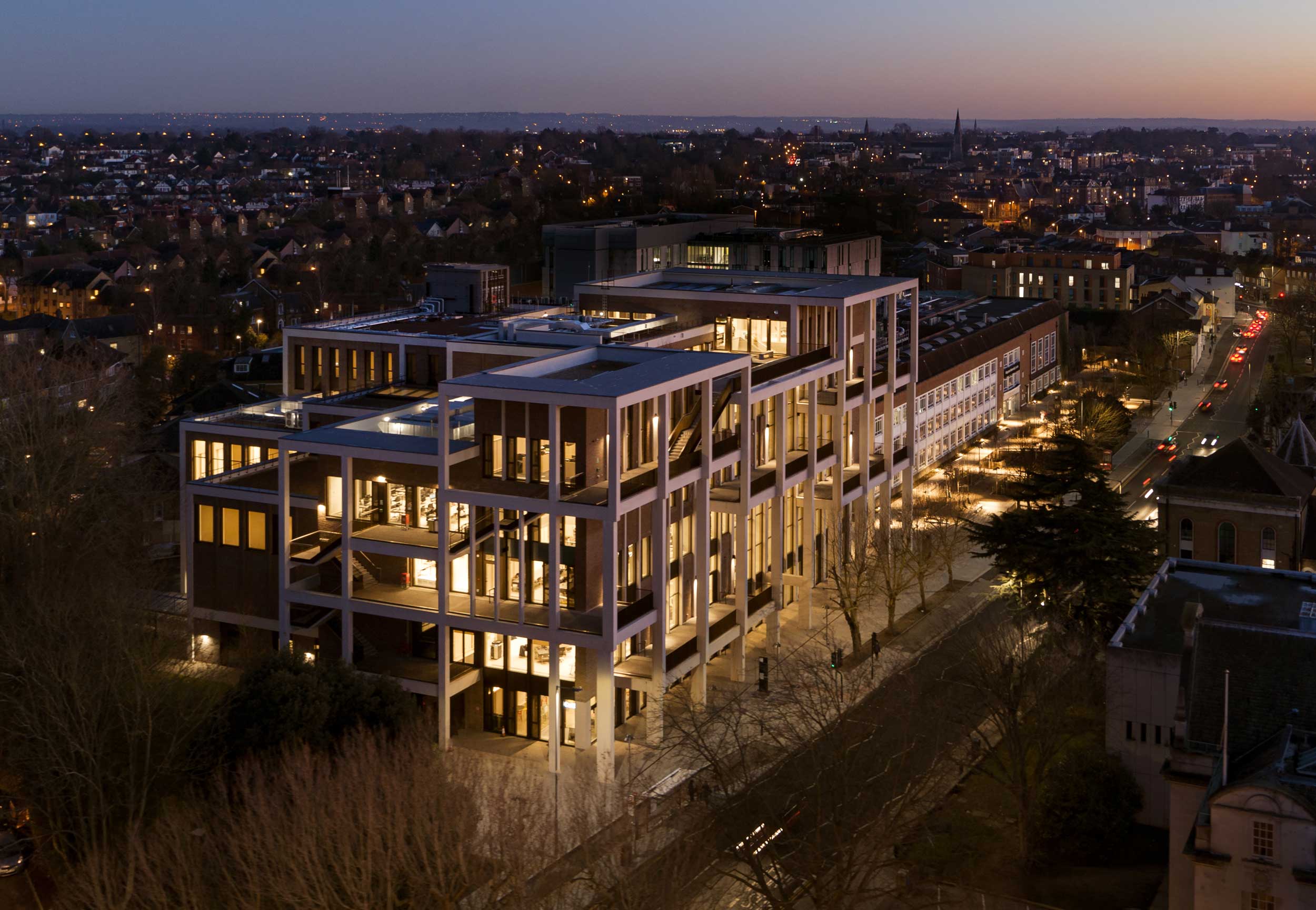 Kingston University Town House - Story Within
A signature building that set out to rebrand and relaunch Kingston University, AKT II worked alongside the RIBA Gold Medal-winning Grafton Architects on Town House. Directors Gerry O'Brien and Fabrizio Fortunato detail the story behind the structural design of Grafton's first London project.
Discover the story behind the structural design