Oops! Looks like your browser is out of date. Is this page displaying correctly? If not, try upgrading your browser or use a different one.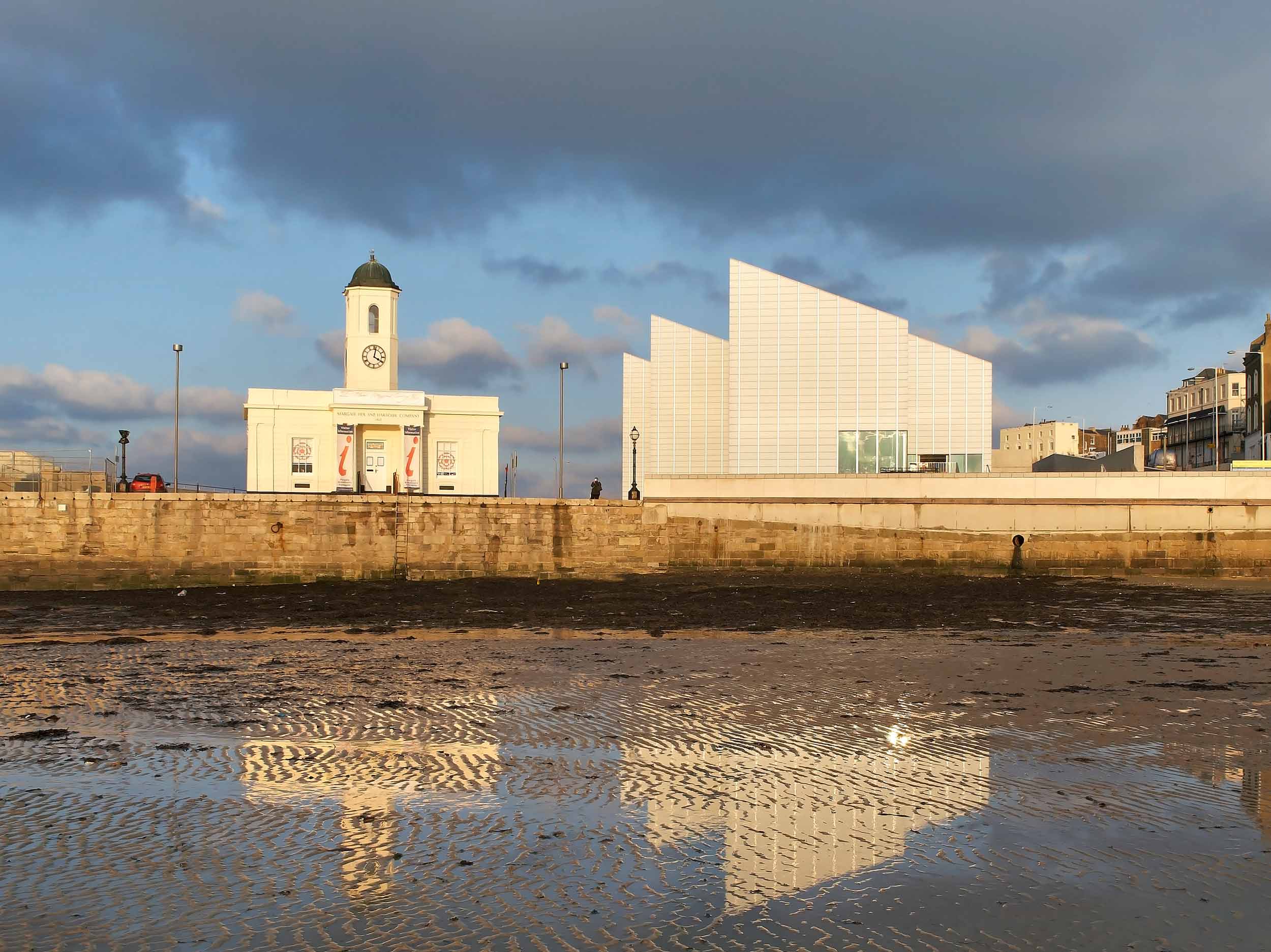 Turner Contemporary.
When Kent County Council commissioned David Chipperfield to design an art gallery on the wind-battered coast of Margate, the task was to create an iconic yet highly functional building that would provide stable conditions for a selection of contemporary artworks.
An iconic art gallery able to withstand the vagaries of British coastal weather
Client
Kent County Council
Architect
David Chipperfield Architects
Project Value
£ 19 million
Housing a number of J. M. W. Turner watercolours, which are particularly susceptible to damage from humidity, the structure needed to provide the strength to resist wind and wave loading. Given the design's regular shape, comprising six interlocking rectangular blocks with monopitch roofs, steel was the first material considered; however, concrete created an urban, modern look appropriate for the building's purpose, whilst providing a carefully detailed, solid façade to limit moisture ingress. High-strength concrete floors allowed for heavy wear and tear, and steel beams in the zinc-clad roof had art hanging points along their length, engineered to take a one-tonne load from suspended art works.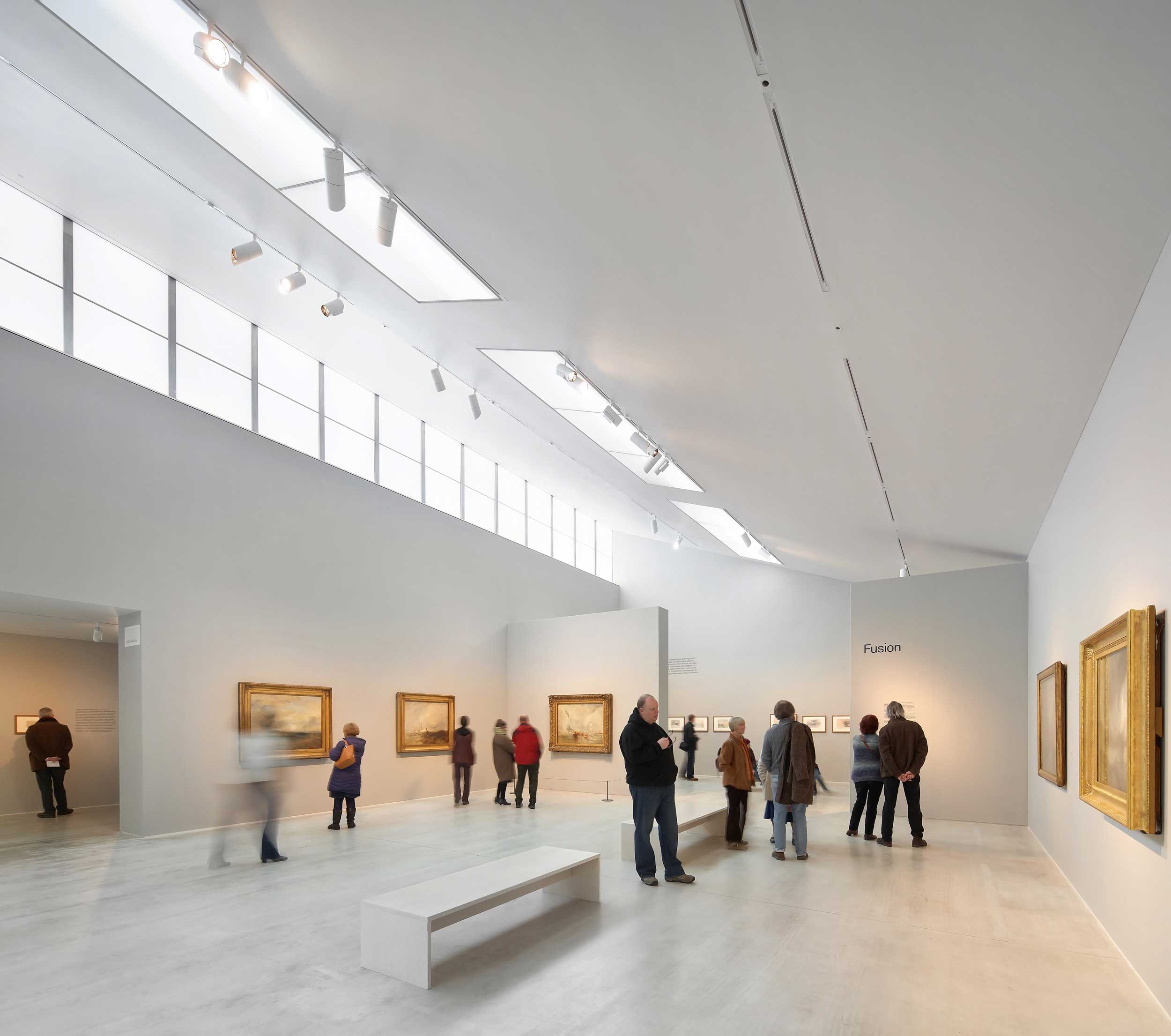 Because of the site's exposed location, we paid special attention to the impact of rain and sea water. We commissioned extensive hydraulic modelling to determine the wave height hitting the building during severe storms. This set the level of the ground floor and we introduced a concrete plinth to resist the wave action below the external cladding elements. Piled foundations with ground-beams beneath a concrete frame provided optimum stability with a suspended ground floor within the building to allow for sea deposits below. The presence of tidal water also prompted a planning requirement for fixed cover manholes to minimise contamination of controlled waters.
The existence of an adjacent piled highway retaining wall and a lifeboat station within the construction site demanded long-term liaison with the respective authorities to gain all the necessary approvals, and had a direct impact on vehicle routing and the construction programme.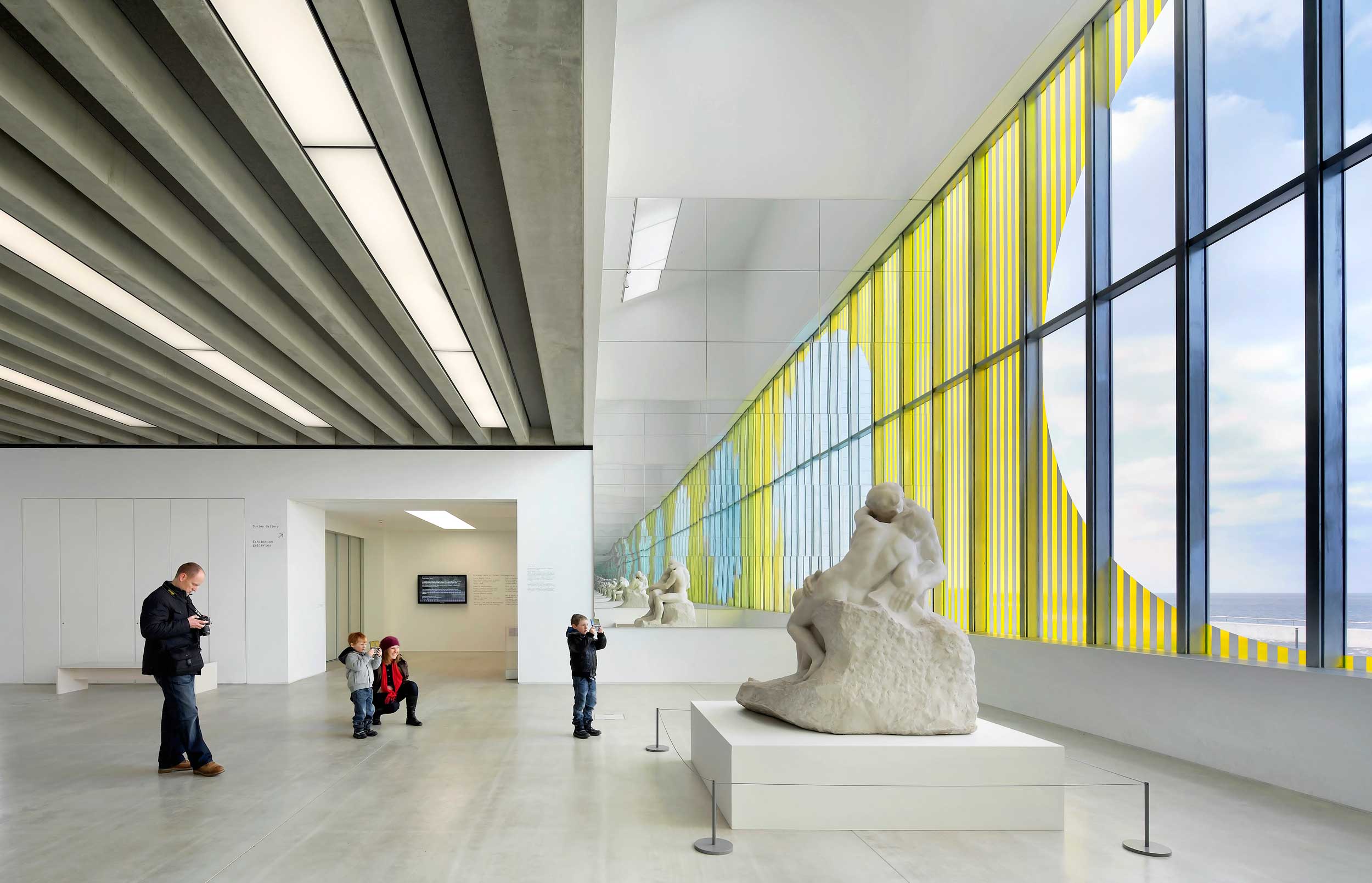 Awards.
2012 RIBA Award
2012 RIBA Regional Building of the Year
2012 Civic Trust Awards – Commendation