Oops! Looks like your browser is out of date. Is this page displaying correctly? If not, try upgrading your browser or use a different one.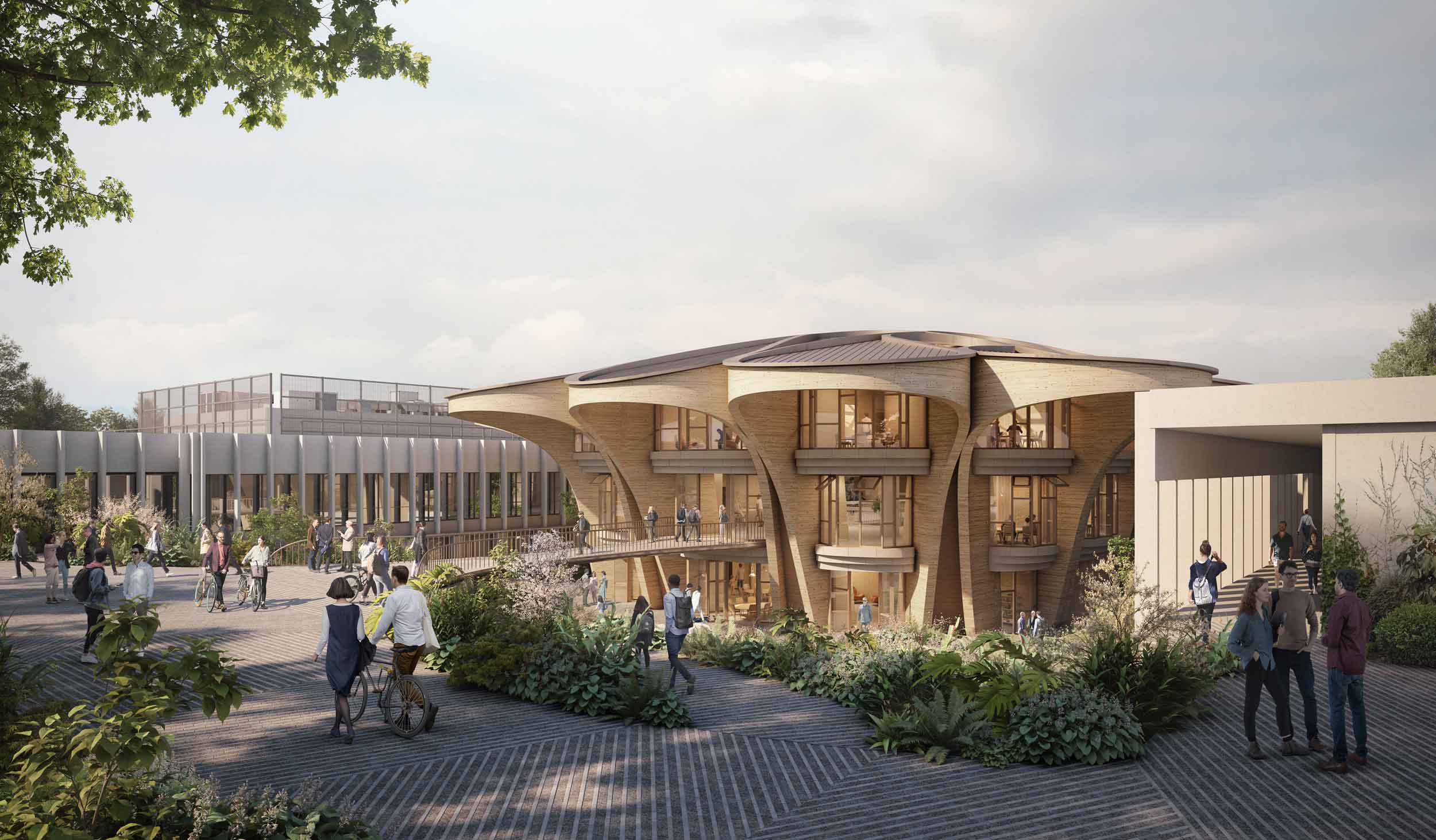 UCB Headquarters Campus.
Heatherwick Studio, and executive architect Veretec, are together transforming an existing laboratory and office campus, situated just outside London, to become the new UK headquarters for the global biopharmaceutical company UCB. This is a retrofit-driven scheme at the masterplan scale, complete with a landmark new engineered-timber hub building, which unifies the programme.
A retrofit-driven scheme at the masterplan scale, complete with a landmark engineered-timber hub.
Client
Union Chimique Belge (UCB)
Architect
Heatherwick Studio (design)
Project Value
confidential
Span
2,900 m² ('Brain' building)
All of the client's UK operations are being consolidated into this new, single campus (which is near to the rural village of Windlesham, in the UK county of Surrey), for greater collaboration and sustainability. The site presents an assortment of existing buildings – including 1960s-era and 2000s-built laboratory blocks, plus a conference centre, and a former 19th-century manor house that's since been repurposed into workspace – while the existing network of above- and below-ground MEP installations adds a further layer of complexity.
AKT II's engineering solution now assimilates almost all of this existing fabric, including the many disparately designed structures, within the delivery of a totally bespoke facility for UCB.
Accordingly, the project most of all involves the extensive refurbishment and expansion of these existing, low-rise buildings (which are generally framed in concrete and steel), together with a series of targeted modifications to introduce greater spatial accessibility and flexibility, as well as the replacement of existing stability systems for greater longevity, and also the addition of new plant storeys to help free up the existing floor space. Some new circulatory corridors are also introduced.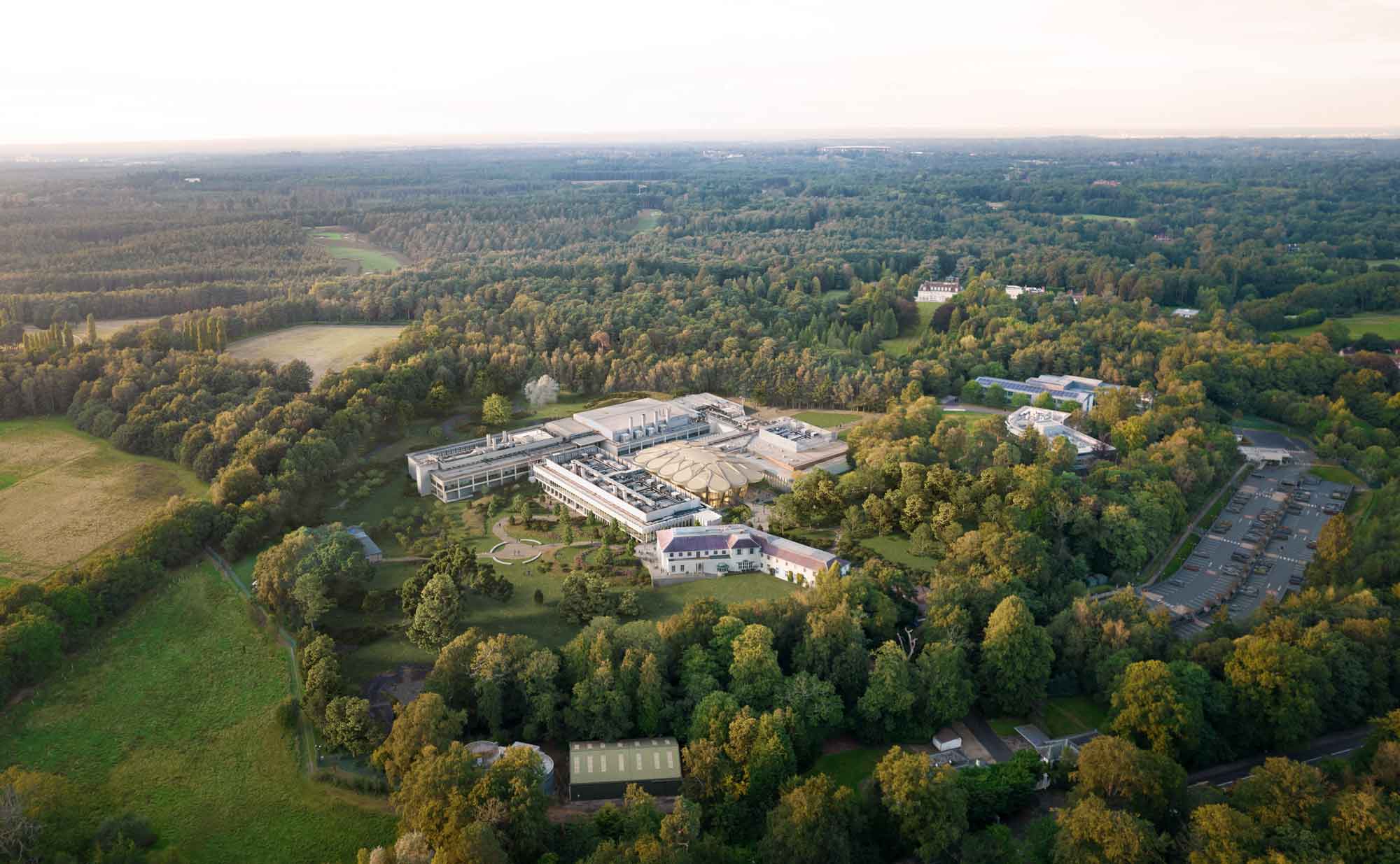 And finally, just one area of the site's existing estate is being removed to make way for the new, three-storey Collaboration Hub, which additionally sinks into the landscape to help anchor the entire programme. This dramatic, engineered-timber nexus features cross-laminated timber (CLT) cores and floors, with a distinctive, singular pleated envelope and roof structure that's made with curving CLT ribbons. Some steel beams are also integrated to enable the relatively column-free interior.
Once complete, this new campus will be one of UCB's three global R&D hubs.