Oops! Looks like your browser is out of date. Is this page displaying correctly? If not, try upgrading your browser or use a different one.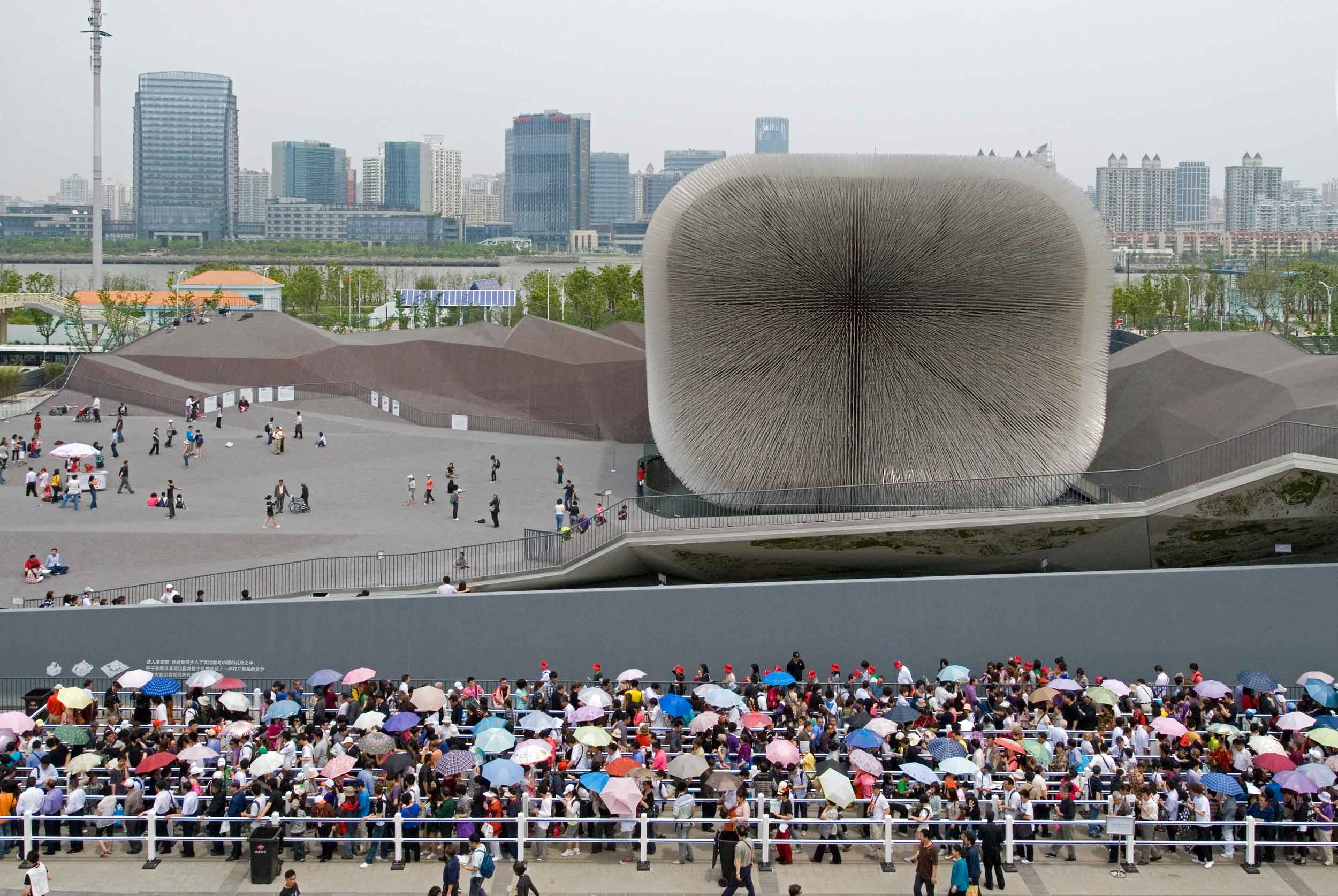 UK Pavilion, Expo 2010.
Thomas Heatherwick's creation for Shanghai's cultural exhibition evoked a gift being opened. A central box was surrounded by unfurling layers projecting outwards, while a mass of flexible, freely moving cilia adorned a largely invisible structure. We collaborated with the London-based designer to provide the structural expertise needed for this ambitious project.
Heatherwick's 'seed cathedral', with freely moving cilia, utilising stressed skin construction
Client
Foreign and Commonwealth Office
Architect
Heatherwick Studio
Project Value
£ 25 million
A main focus for the site was on achieving simplicity whilst demonstrating the UK's place within the field of technology. The key feature, therefore, was a 'cathedral for seeds'. The 60,000, 7.5 m-long acrylic spikes, which formed the flowing external aesthetic, encapsulated seeds where they connected internally. Taken from Kew Gardens' Millennium Seed Bank, these drew visitors' attention to the essence of plant life within a peaceful internal setting. The spikes helped to filter light into the cathedral through the day, whilst at night they emitted a multi-coloured glow through individual light sources.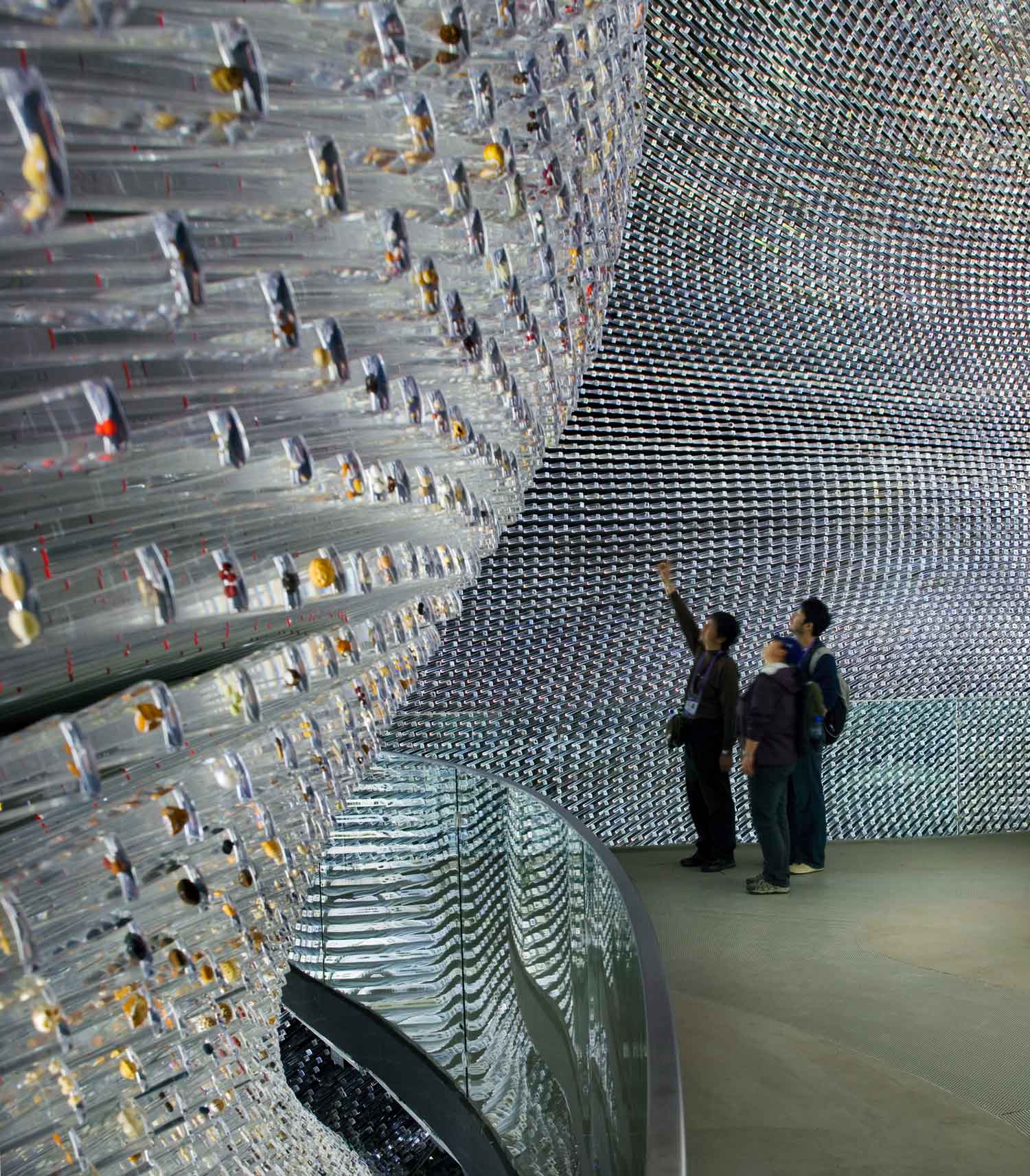 The total weight of the spikes was around 460 tonnes; this had to be carefully considered in the design of the box structure, especially given Shanghai's exposure to extremes of weather and tectonics. The walls and roof utilised stressed skin construction, with two timber plates up to 28 mm thick and 900 mm apart connected by laminated timber ribs. We specified digital fabrication methods to enable precise setting out. For the floor we used 900 mm steel trusses spanning in both directions to take the extra load of the acrylics.
We created a low-cost scheme for the adjacent undulating landscape to provide a variety of spaces both within and outside the structure, which cater for plant, staff offices and retail areas. The structure of the folded surface is cantilevered reinforced concrete, covered with artificial coloured grass and stiffened by tapering ribs. Raft foundations were specified since they are easier to break out, which suits the structure's temporary nature.
Awards.
2011 D&AD Yellow Pencil Award – Spatial Design
2011 Wallpaper Magazine Design Award
Named as one of the "50 Best Inventions of 2010" by TIME Magazine
2010 RIBA International Award
2010 RIBA Lubetkin Prize
2010 Expo Pavilion Awards – Gold Award
2010 International Architecture Award
2010 BCI International Award – Shortlisted