Oops! Looks like your browser is out of date. Is this page displaying correctly? If not, try upgrading your browser or use a different one.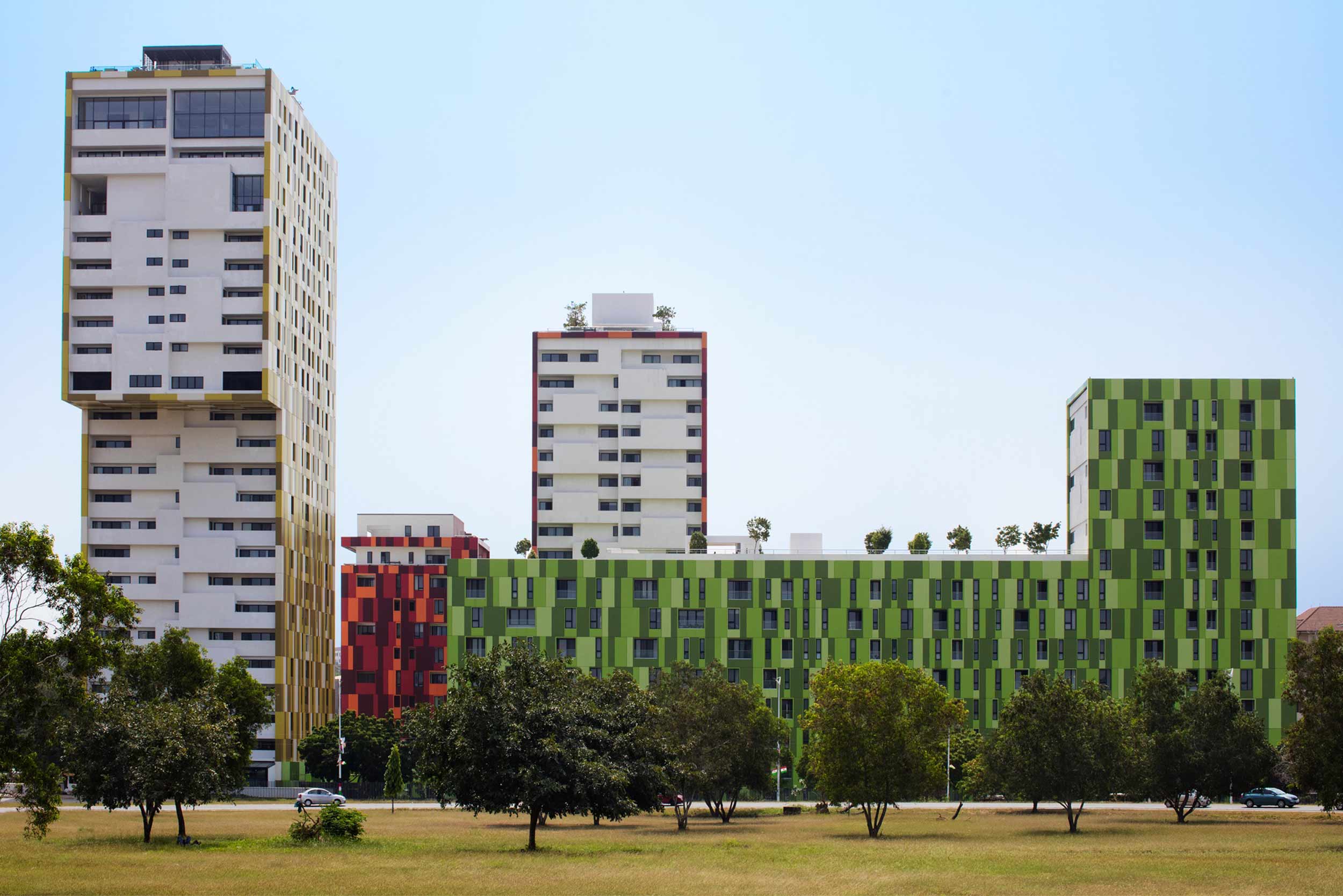 Villaggio Vista.
Including the tallest tower in West Africa, this ambitious project in Ghana's booming capital city Accra is a predominantly residential development of four brightly coloured buildings ranging from 8 to 15 storeys high and a 30-storey tower with associated domestic amenities and a small commercial unit.
Four striking residential towers in Ghana's capital, ranging in height and colour
Client
Trasacco Estates Development Co.
Project Value
£80 million
Status
completed 2011 – 2014 (phased)
This was a multi-phased development as part of the broader Villagio complex, where low-rise residential units had already been completed. Its high-quality apartments, with impressive penthouse duplex units and in-house facilities such as rooftop swimming pools, concierge and gym, were aimed to appeal to the growing middle class of businessmen and returning expats in Ghana's thriving economy.
The rocky ground found beneath the site is prone to storing large amounts of groundwater, so waterproofing was considered in the foundation and basement designs. We recommended an in situ solution to simplify construction, extending all basements to cover the building footprints in their entirety and setting the foundations at a common level. Having analysed the loads (including dead loads of the building, those potentially imposed by internal uses, and the imposed loads of seismic activity and wind, particularly in the taller buildings) we also assessed the capacity of the soil via non-linear analysis.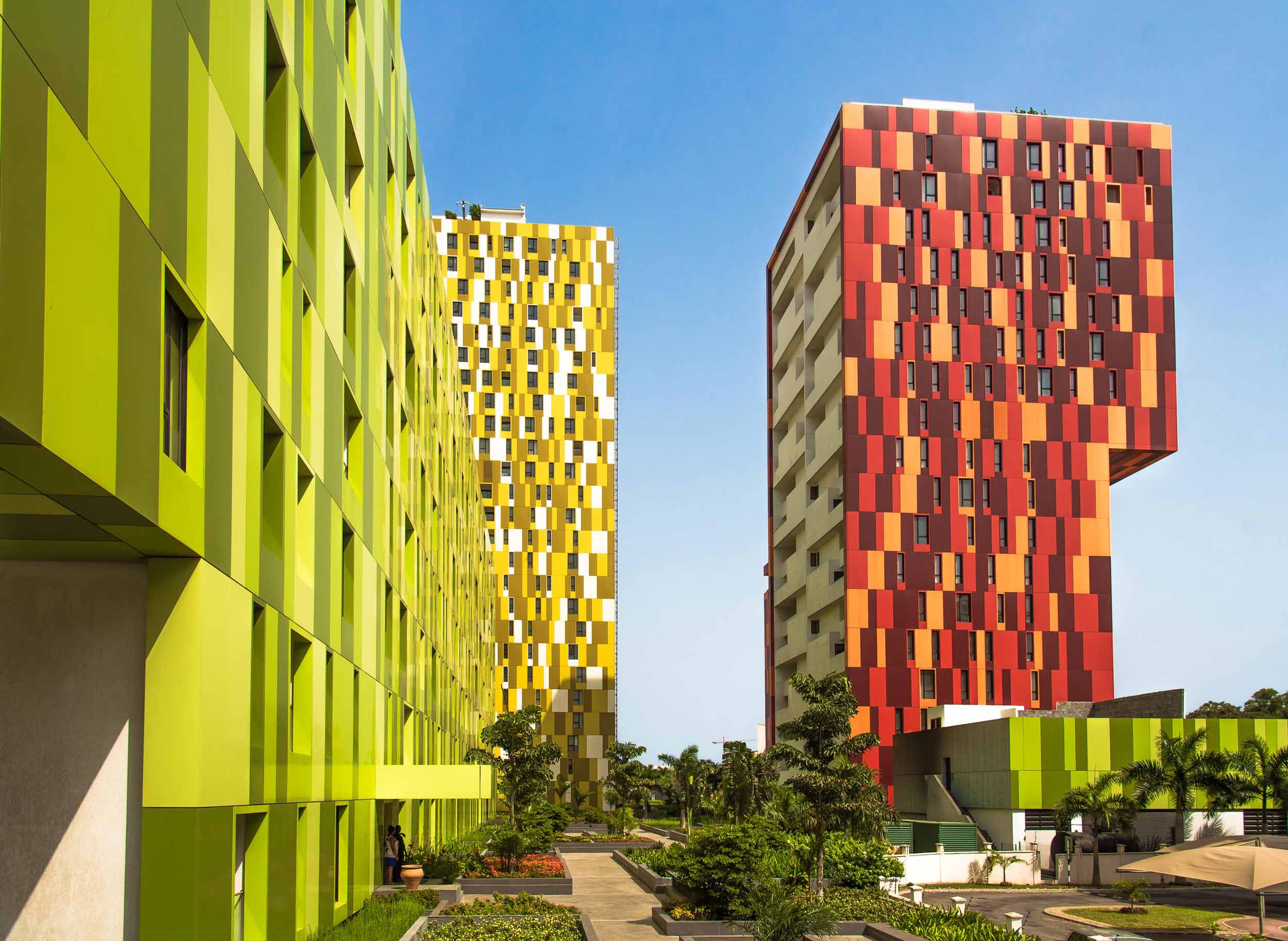 In terms of superstructure, we opted for a concrete-framed design, which provided the flexibility to deal with a variety of building types and heights, with the addition of upper-floor cantilevers, as well as a range of internal layouts. We reduced the programme considerably through specifying a hybrid structure which incorporated precast concrete planks topped with in-situ concrete. Due to the potential for seismic activity, we also proposed in-situ columns and beams, since strong connections between components were crucial to providing the uniform strength required.
A particular challenge was achieving the 7.5 m cantilever from the 18th floor of the tallest building. Several techniques could have supported this, such as hanging it from the top floor or strengthening all cantilevering floors, but the most effective, if not the purest structurally, was to strengthen the lowest floor sufficiently to support all those above it, simplifying temporary propping during construction.
Awards.
2012 BCI Award – Shortlisted