Oops! Looks like your browser is out of date. Is this page displaying correctly? If not, try upgrading your browser or use a different one.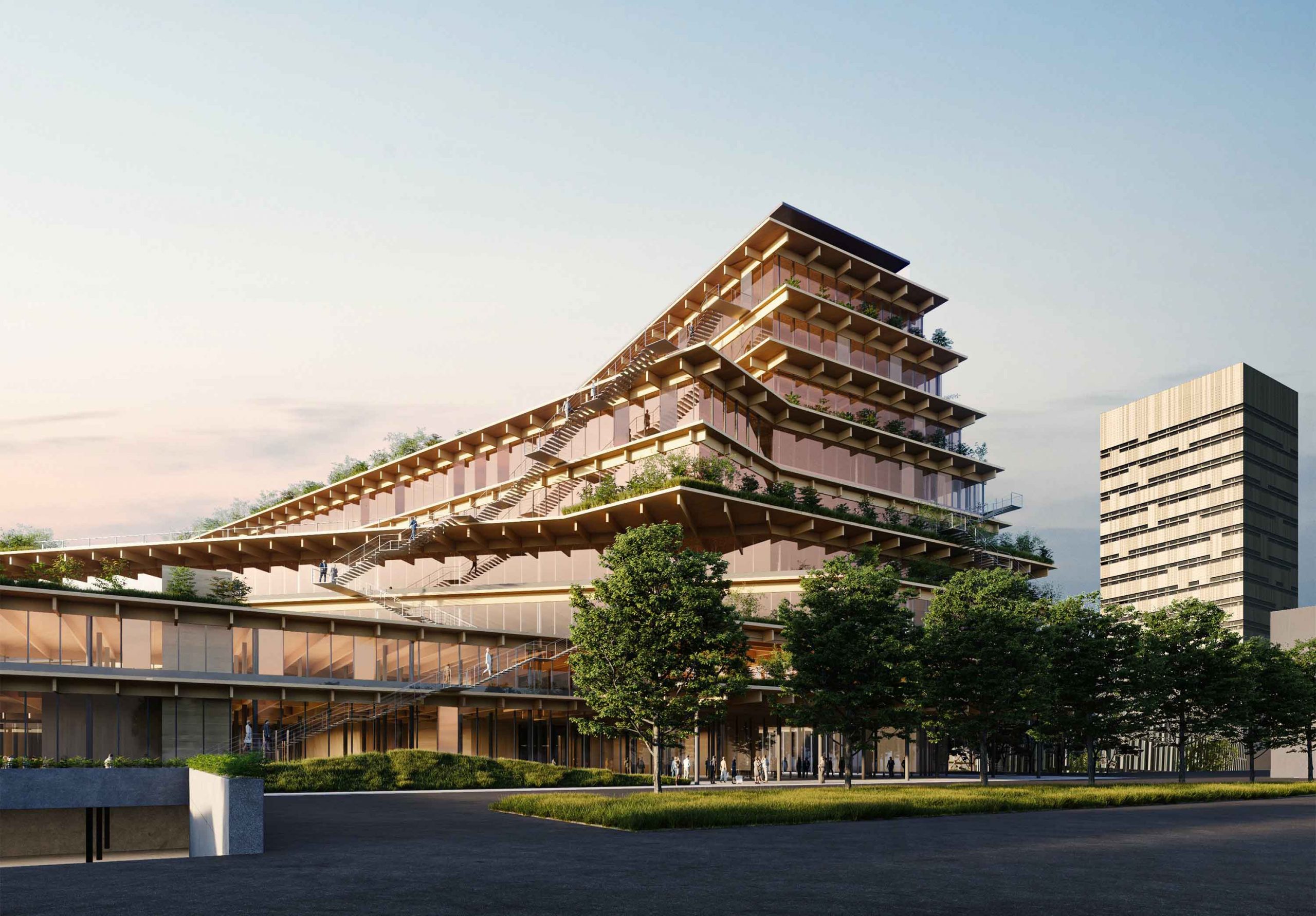 Welcome.
Targeting LEED Platinum and Well Gold, this new mixed-use development helps to bring the historically industrial city of Milan towards a carbon-neutral future. The design is led by Kengo Kuma & Associates (KK&A) for client Europa Risorse, with funding from PineBridge Benson Elliot. 
This 50,000m2, LEED-Platinum development brings the historically industrial Milan towards a carbon-neutral future.
Client
Europa Risorse (project client)
PineBridge Benson Elliot (investor/funder) 
Architect
Kengo Kuma & Associates 
Project Value
confidential
At 50,000m² the scheme is AKT II's largest timber design to date. Through a deep integration of architecture and structure, the timber's materiality becomes paramount to the occupant's experience, while the combination of natural material, greenery, and generous fresh air and daylighting altogether sets a new commercial-sector benchmark of biophilic design.
The project redevelops the former Rizzoli factory site in the north-west of the city, and connects between the nearby Crescenzago station and the adjacent Lambro parkland and river. A historic in-situ staircase, designed by the factory's Italian architect Piero Portaluppi, is retained and incorporated.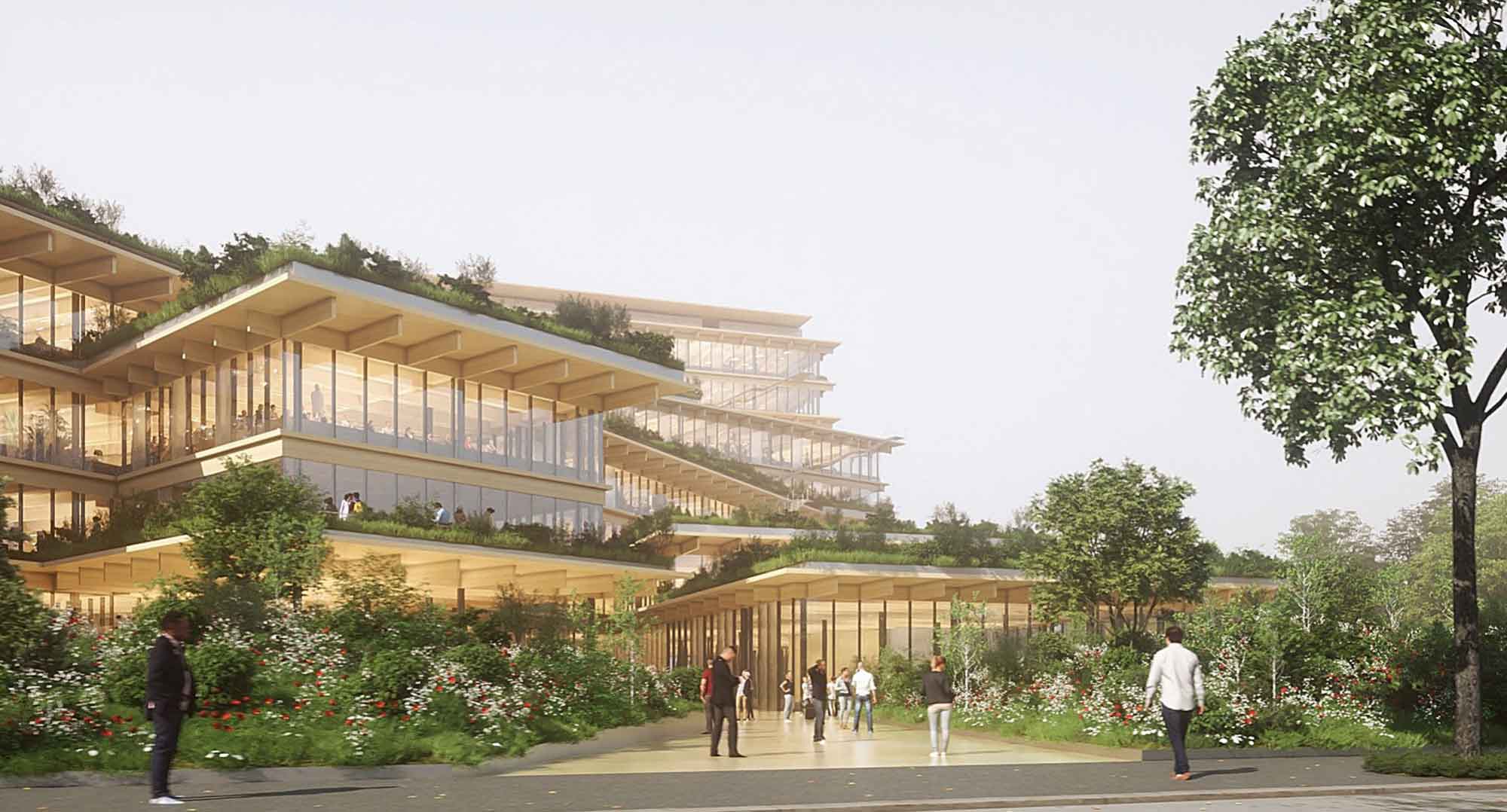 © Kengo Kuma and Associates
Through a distinct horizontality, the large and modern spatial programme integrates into the low-rise urban fabric that has traditionally characterised much of the city. The resulting, expansive above-ground floor plates mostly provide office space, complete with exhibition spaces and auditoria, while the ground-accessed public facilities include several hospitality, retail and wellness functions. A large new public plaza and landscaped civic realm together connect the new programme into the surrounding urban context.
Eight vast floor plates stack, overlap and oversail one another, allowing coherent vertical circulation while concurrently uncovering broad outdoor terraces. AKT II's structural design resolves this irregular composition with a rationalised, hybridised system of glulam primary structure with steel framing and cross-laminated-timber (CLT) decking. This cantilevered solution is both lightweight and materially sustainable, and allows 'open' interiors that are flexible and adaptable, with wide visual and circulatory permeability.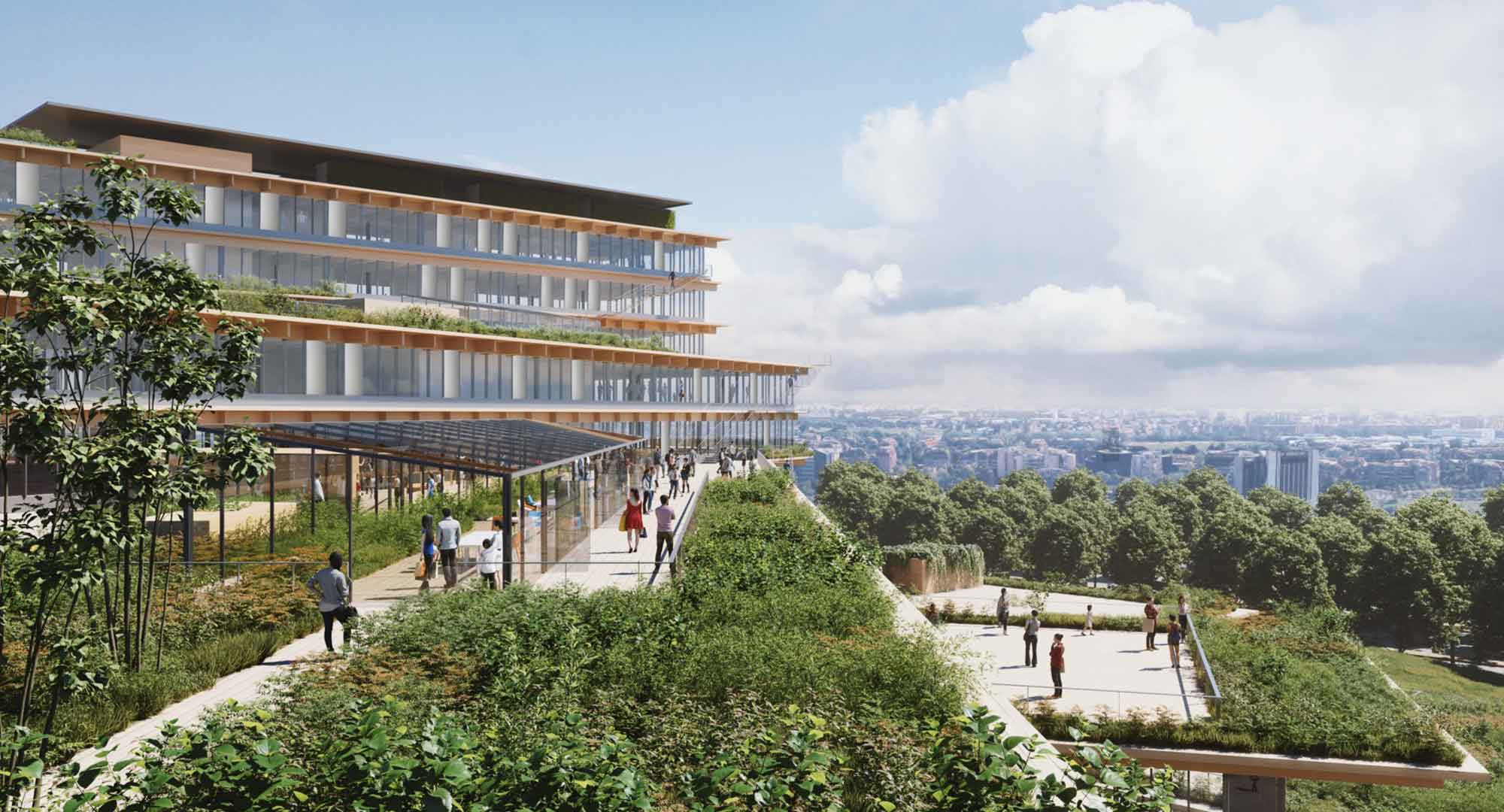 © Kengo Kuma and Associates
All floors connect uniformly with seven reinforced-concrete cores which, together with a reinforced-concrete ground-floor slab, provide the necessary lateral stability. Localised pad foundations incorporate recycled materials from the site's demolition works.