Oops! Looks like your browser is out of date. Is this page displaying correctly? If not, try upgrading your browser or use a different one.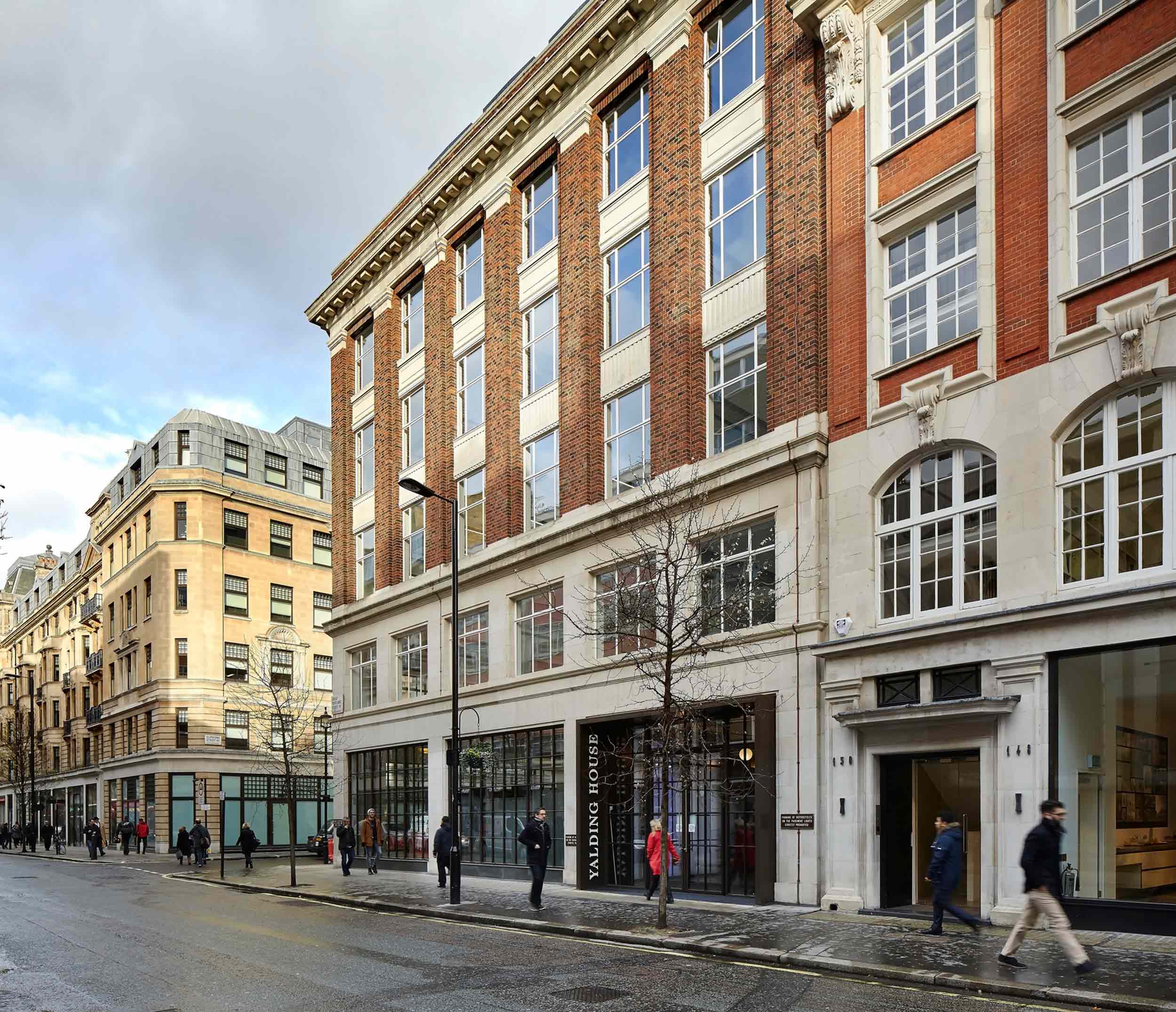 Yalding House.
Formerly the home of BBC Radio 1 and 3, as well as the BBC Central Music Library, for over 60 years, the redevelopment of the Yalding House has produced modernised office space, with the addition of retail on ground floor and a basement containing a bike workshop, showers and storage.
Redevelopment of former BBC Radio home, inserting new core and adding floors to roof
Architect
Buckley Gray Yeoman
Project Value
£12 million
With the aim of adding more floor area, the existing central stair core and lift shafts were demolished and infilled as floor plate, used to accommodate office space and toilet areas. This process required the installation of temporary stability bracing to compensate for the removal of the existing stability system. A new core was then constructed in a lightwell to the rear of the building. The infill and new core construction is of a lightweight steel frame, with lightweight concrete slabs on profiled metal deck. Stability is provided by cross-bracing, and the new core is tied back to the existing frame to create a new stability system for the building.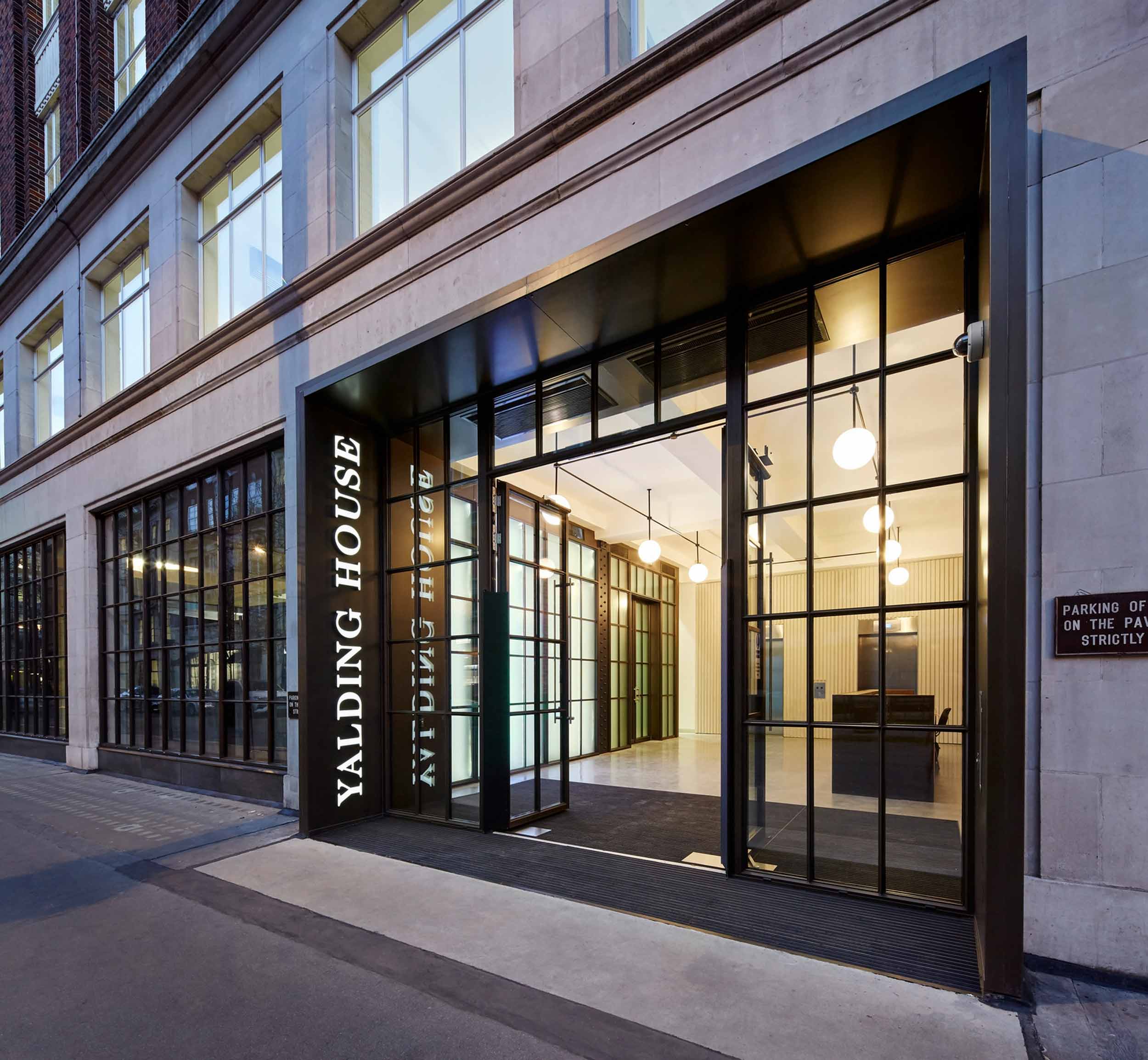 In addition, two new storeys were added to the top of the building, with one of these being a partial mezzanine level, creating a significant expansion to the floor area, with the addition of a terrace. Its construction is a robust, lightweight design of steel and concrete on profiled metal deck.
Inspired by its origins as both a motorbike showroom and the later BBC occupation, Yalding House retains much of its 1930s character, with exposed brickwork and structural steel to maximise floor-to-ceiling height, offering a flexible workspace for businesses.