Oops! Looks like your browser is out of date. Is this page displaying correctly? If not, try upgrading your browser or use a different one.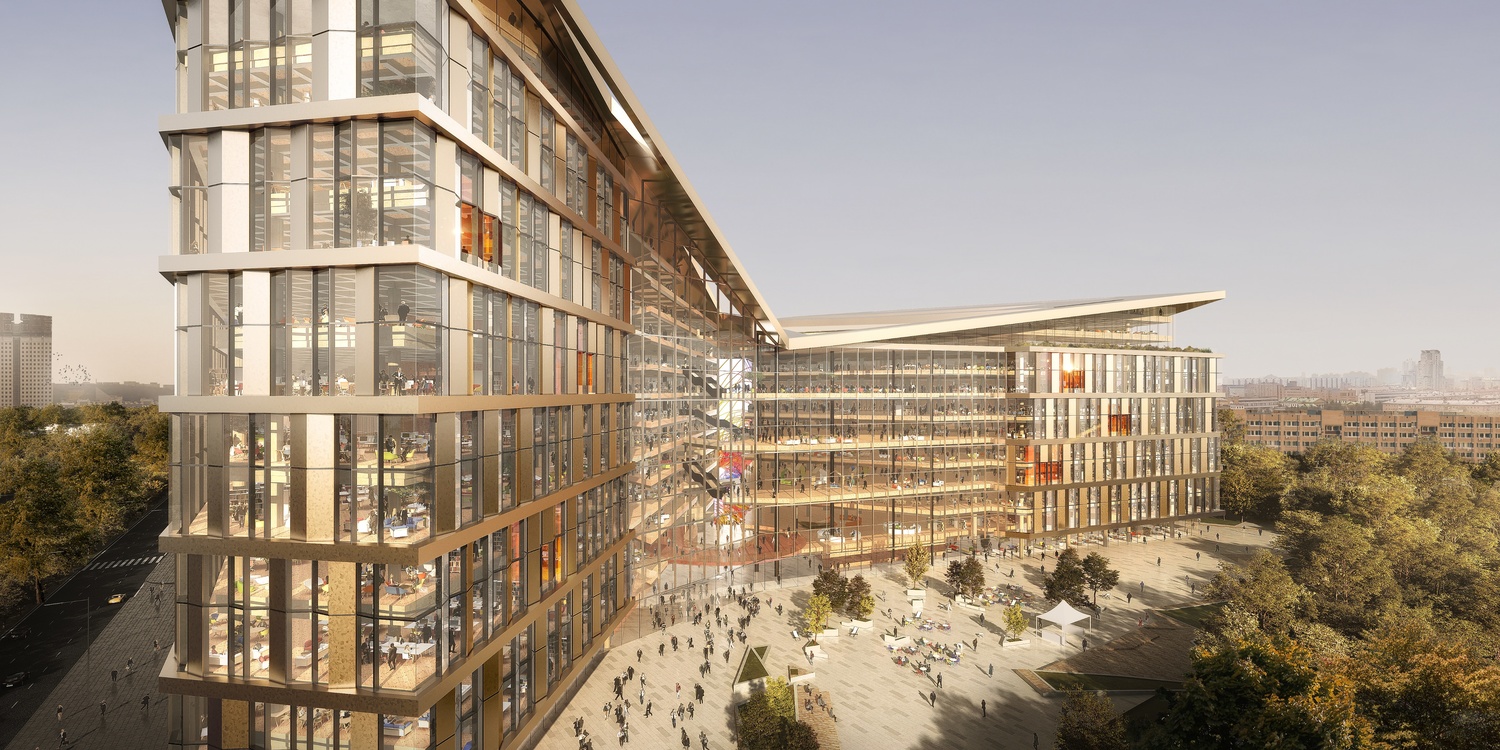 Yandex.
The campus will be a striking yet sensitive addition to the city's skyline, sitting on a prominent site near the Moskva River, and a short distance from the some of the city's leading research institutions and the location of the company's first office.
PLP Architecture is designing an innovative new smart headquarters for Yandex, the global technology leader, in the Gagarinsky District of Moscow.
Architect
PLP Architecture
Project Value
confidential
The sculptural, titanium-clad building will respect its sensitive context and connect to nearby parkland. The building will be lifted up to reveal a welcoming, activated ground floor that will step up across the site to connect a large, open plaza and green spaces on one side with neighbouring streets on the other. It will present a welcoming face for the company and feature a variety of open public spaces, including restaurants, cafes and the Yandex Museum – highlighting the company's cultural and technological growth since the early 1990s. The main reception areas will sit on a mezzanine level to increase permeability and pedestrian access through the building.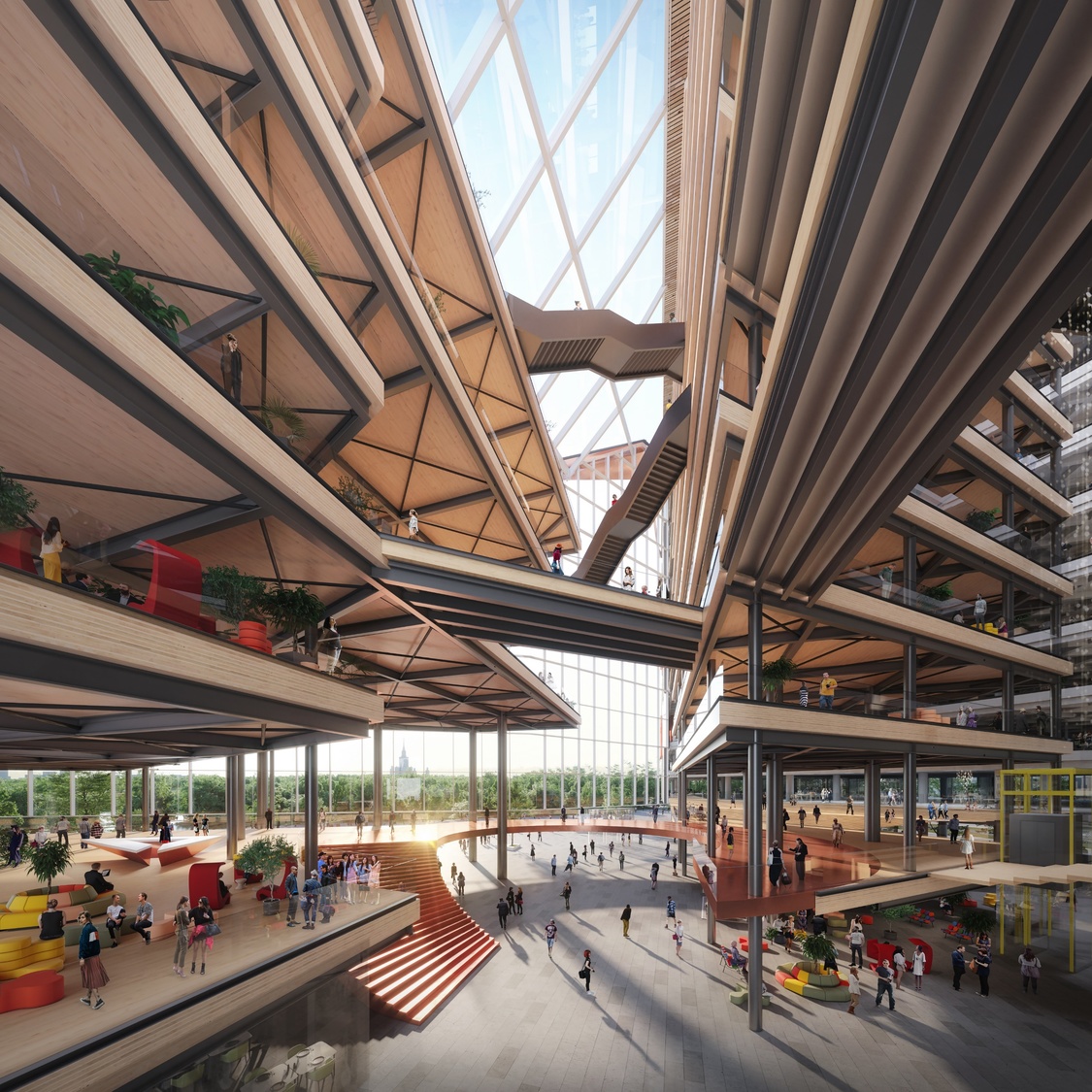 At its heart, an open and light-filled central Hub will house collaborative zones, gadget testing areas, indoor green space and additional flexible spaces to encourage interaction and exchange. This will be cradled along three sides by long workspace wings that partially contain it, which in turn will be connected to the Hub by a series of bridges and open staircases. These wings will be nestled below sloping titanium roofs and house a variety of departmental workspaces with high ceilings and pockets of double-height space.
Along the perimeter, a series of double-height spaces will connect floors to help break down vertical boundaries and foster creativity through collaborative interaction and engagement. To supplement this, a sports centre with basketball and squash courts, a gymnasium and a large swimming pool will be coupled with additional wellbeing initiatives, such as spas, treatment rooms and saunas.