Oops! Looks like your browser is out of date. Is this page displaying correctly? If not, try upgrading your browser or use a different one.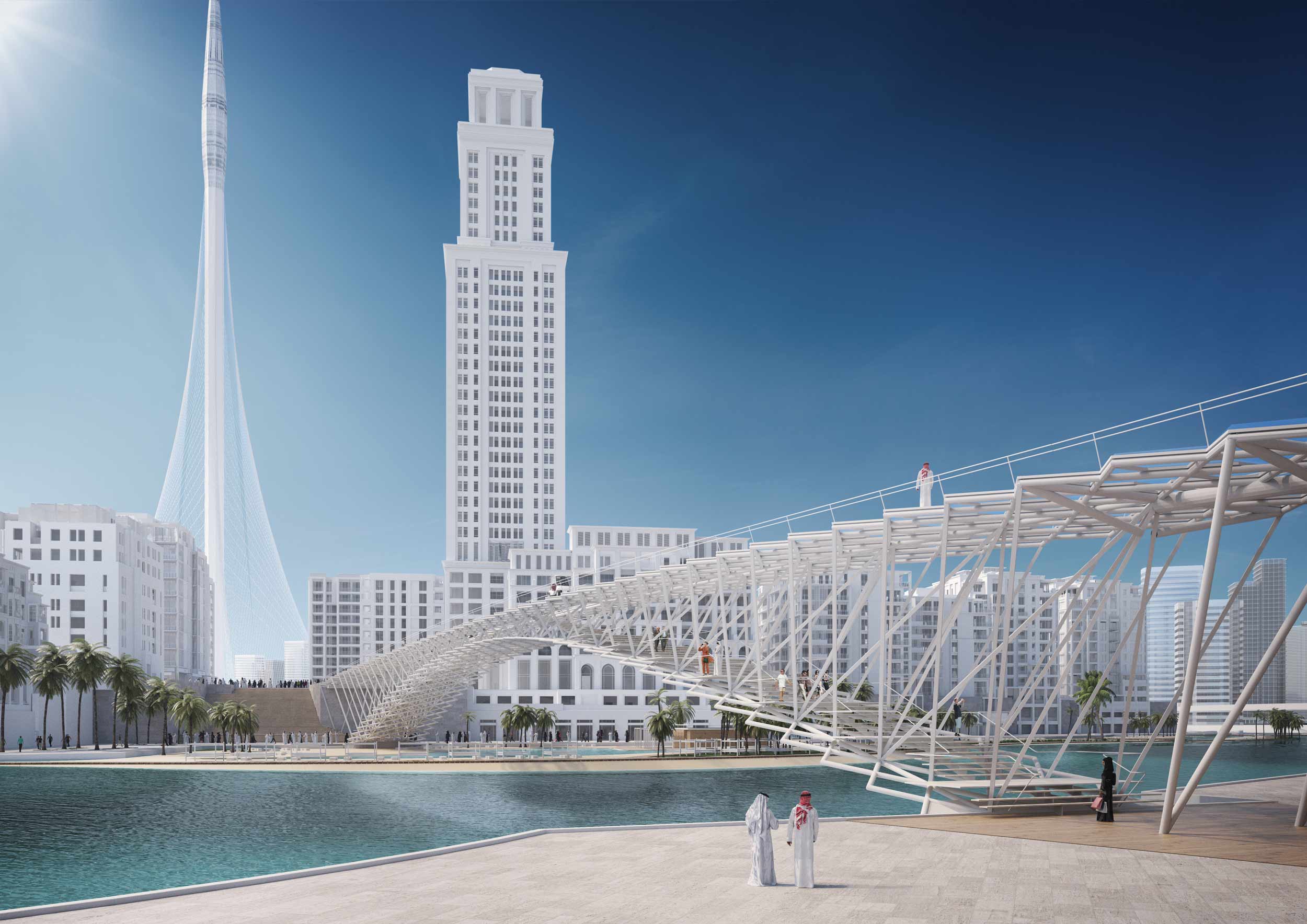 Dubai Creek Footbridge.
IJP Architects has engaged AKT II to co-design this new, ornamental pedestrian bridge in Dubai, for developer Emaar Group. The 230m-long, double-deck structure provides a key placemaking component for the city's emerging Dubai Creek Harbour development zone; carrying visitors elegantly across the vast new Dubai Creek.
IJP Architects leads this ornamental pedestrian bridge in Dubai, for developer Emaar Group.
Location
Dubai, United Arab Emirates
Project Value
confidential
The bridge's lower and upper levels connect the areas' quaysides and promenades respectively, while the upper deck – intended for cyclists and small electric vehicles – shades the stepped pedestrian walkway below. Both levels offer spectacular views of the harbour, while framing vistas into the surrounding commercial districts. The architectural concept draws from the legacy of Islamic art and architecture, discarding any notional monumental structure to instead offer a delicate artwork that 'floats' over the important waterway.
AKT II's in-house computational design was crucial to arrive at such a slender, efficient structural solution. Through generative parametric modelling, we identified and optimised the optimum structural configuration wherein every formal element forms part of the overall stability system and is used to its maximum load-bearing capacity, thus minimising the bridge's overall apparent mass.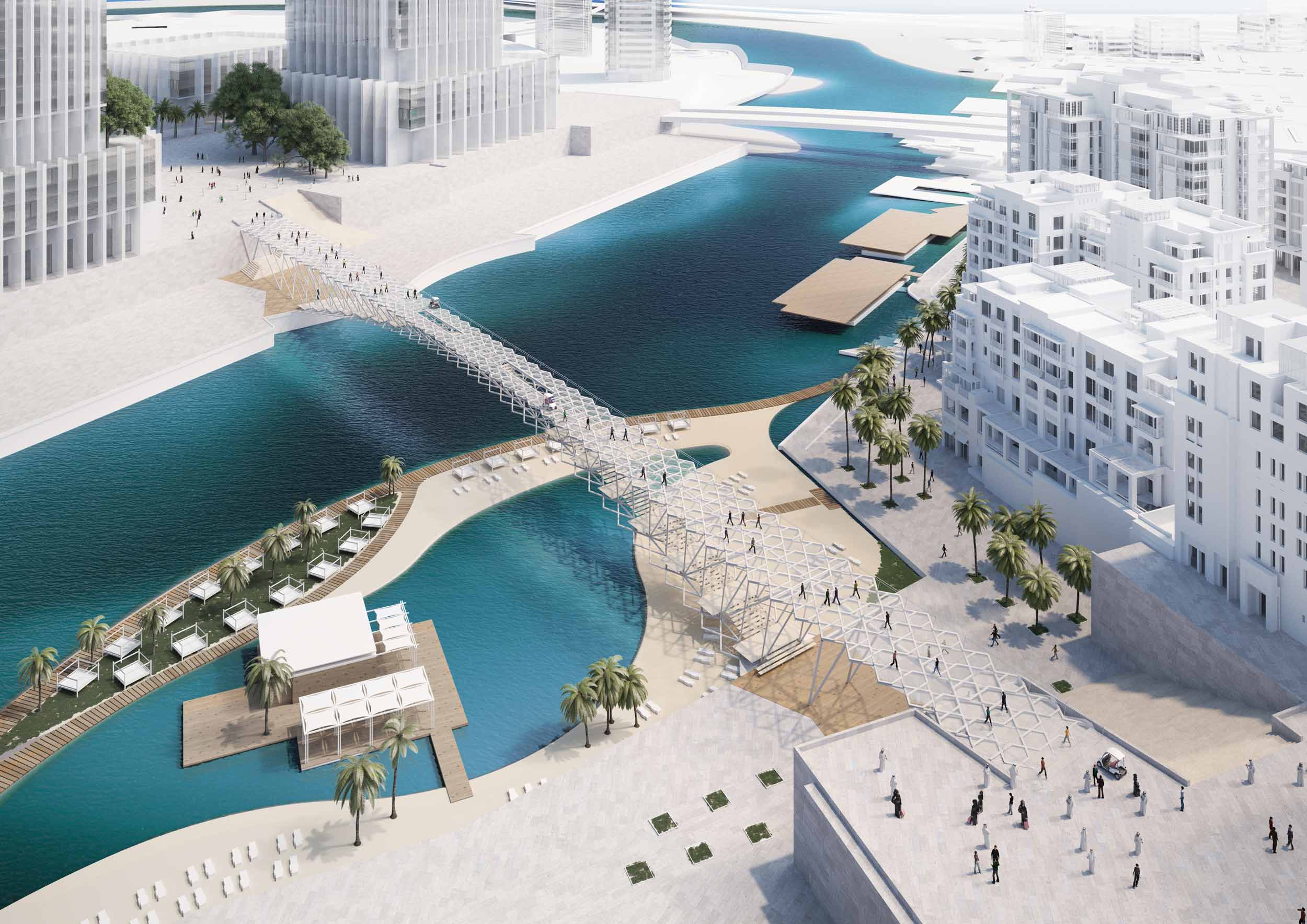 All structural elements are on display, and so must all be legible at the human scale, despite the bridge's 145m-long span. Accordingly, we've engaged both the top and bottom decks to minimise the average element sizes, with diagonal elements that complete a 'hybrid trussed arch' concept. Further oblique elements are positioned to enhance the star-shaped deck patterning and web-like geometry.
Steel was the natural material choice, offering an inherent strength and stiffness that allows a reduced self-weight and thus improves the overall structural efficiency dramatically. To achieve the delicate concept and the large river span concurrently, AKT II researched steel fabrication options worldwide, and has pushed the material to new structural limits; deploying an industrial grade that is closer to that used within North Sea oil-rigging platforms than to that used typically within the buildings industry.